How To Remove Background for Amazon Product Images?
A lot of effort and skill is needed to succeed in selling on Amazon. Maintaining a good reputation requires a considerable amount of hard work, perseverance, and a trusted counterpart. There are also several vital elements to consider if you want to gain an advantage. The product images, for example, need to adhere to Amazon image requirements, and having a plain white background is one of the most important requirements before being classified as an accepted means of driving target audiences.
Check out how Removal.AI can help remove the background and add a white background for Amazon product images.
Related Content: Read How to Sell on Amazon FBA
Amazon Image Requirements 
Did you know? Images can significantly affect a website's speed. Uploading heavy images would cause a website to load longer, and it might cause a bad experience for its users. And yet, Amazon still works fine despite the thousands to millions of images uploaded on the platform. One factor is that Amazon has set a strict policy and requirements for every image uploaded on their platform.
Related Content: Product Image Requirements for ECommerce
So if you want to also start selling on Amazon, it is a must that you must follow the Amazon product image requirements and related technological requirements when creating new product pages or modifying existing listings.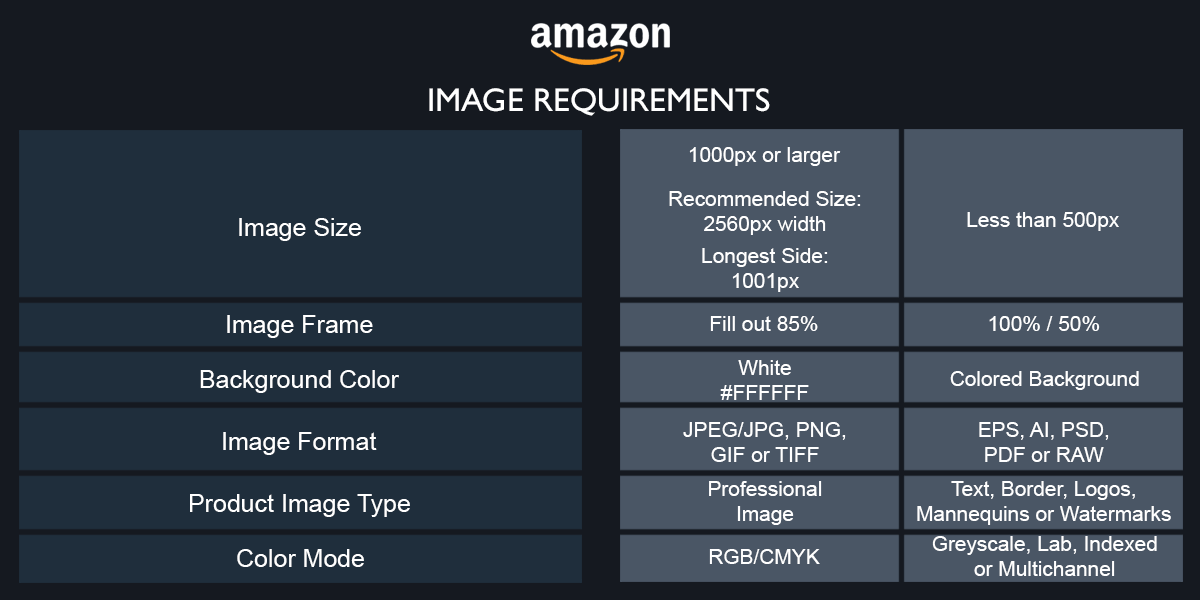 Here are the things you should consider to make sure that you are following the requirements for Amazon product images:
File Format. You can upload any file format such as JPEG, PNG, GIF, and TIFF. But JPEG is much preferred by Amazon.
Color Mode.

Amazon accepts RGB because this color mode is best for digital work and CMYK for print products.
Image Size.

Your images must be at least 1000 pixels in width or height and 1600 pixels on the longest side. Your photos can't exceed 10,000 pixels on the longest side.
Product Image.

The product should cover at least 85% of the frame. At the same time, it should not fill the entire canvas.
Background Color.

As for the background color, a white background is a requirement by Amazon to be used in all product images.
It is necessary to adhere to these specific policies to make your Amazon product images noteworthy.
Start optimizing your Amazon e-commerce selling strategy by learning how to professionally remove the background, which requires simply a plain, white background for all your Amazon product listings.
Read More: Plain White Background Alternatives
How to Remove Background for Amazon Product Images With Removal.AI?
Here are the simple steps on how to properly remove the background from your product images with Removal.AI and change its background to white to comply with Amazon requirements: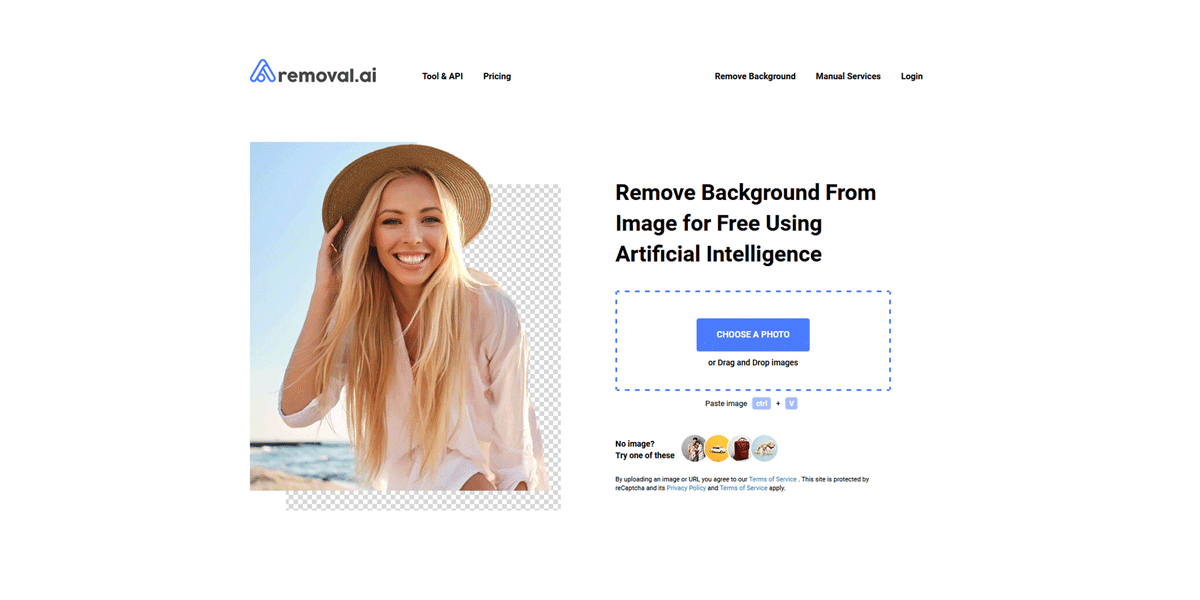 You can professionally remove background for Amazon product listings with Removal.AI. You can use our tool to quickly upload, remove background,  edit, and change background colors, even in large volumes.
Just go to Removal.AI and feel free to navigate the app. You can also easily access Removal.AI's bulk background remover for Windows or Mac and instantly install it on your desktop or computer. Then, you are good to go!
Step 2: Select and Upload Your Products from Your Desktop
Next, choose the Amazon products from your file and directly upload them. Then after selecting all of your images, it will be easier to save and organize them in your folders.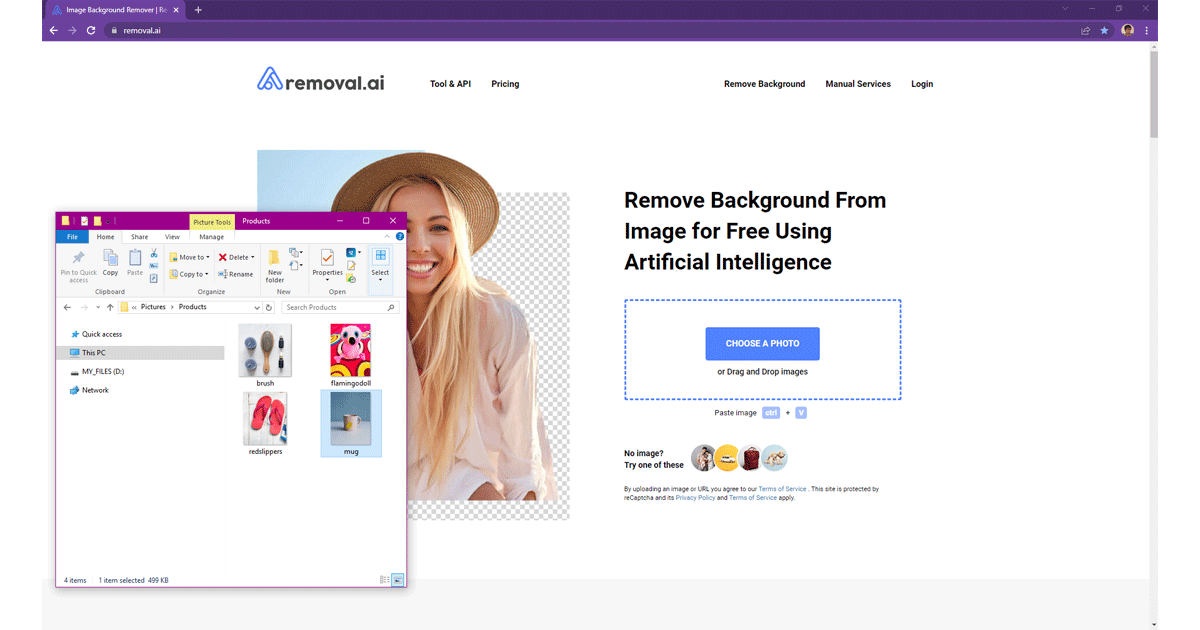 Step 3: Click on the 'Editor Tool' and Apply Amazon Image Specifications
After uploading the image in the desired format file (JPEG is preferable), you can wait for a while for Removal.AI to do its magic.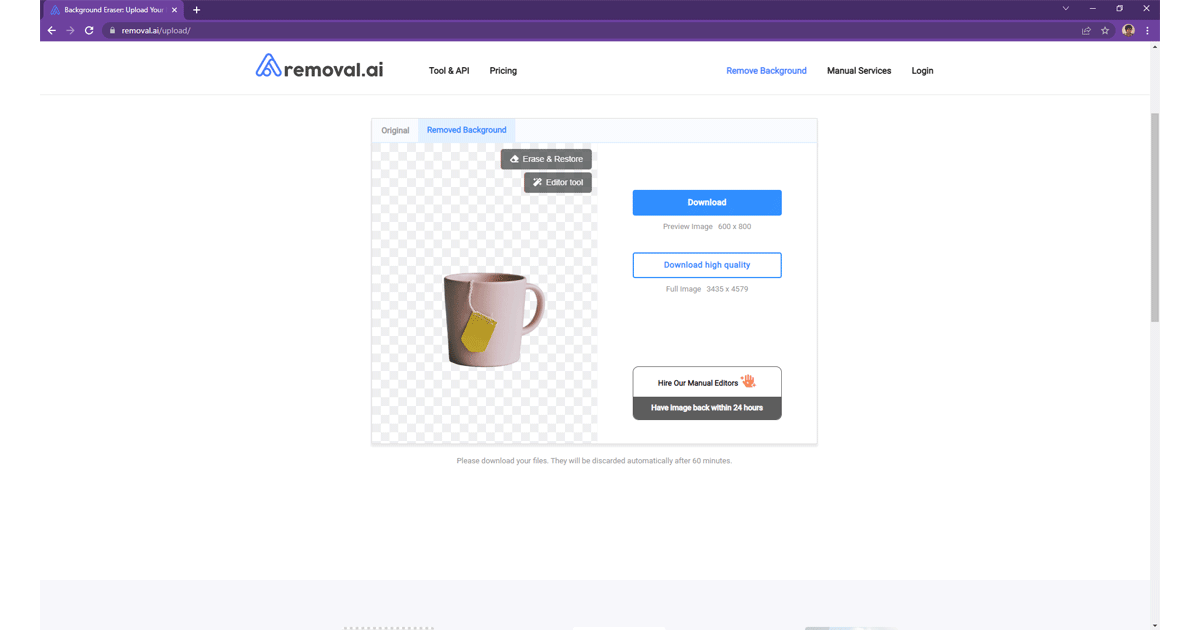 Once the background is removed, click on the 'Editor tool' so you can update the settings of the images that will comply with Amazon product image requirements.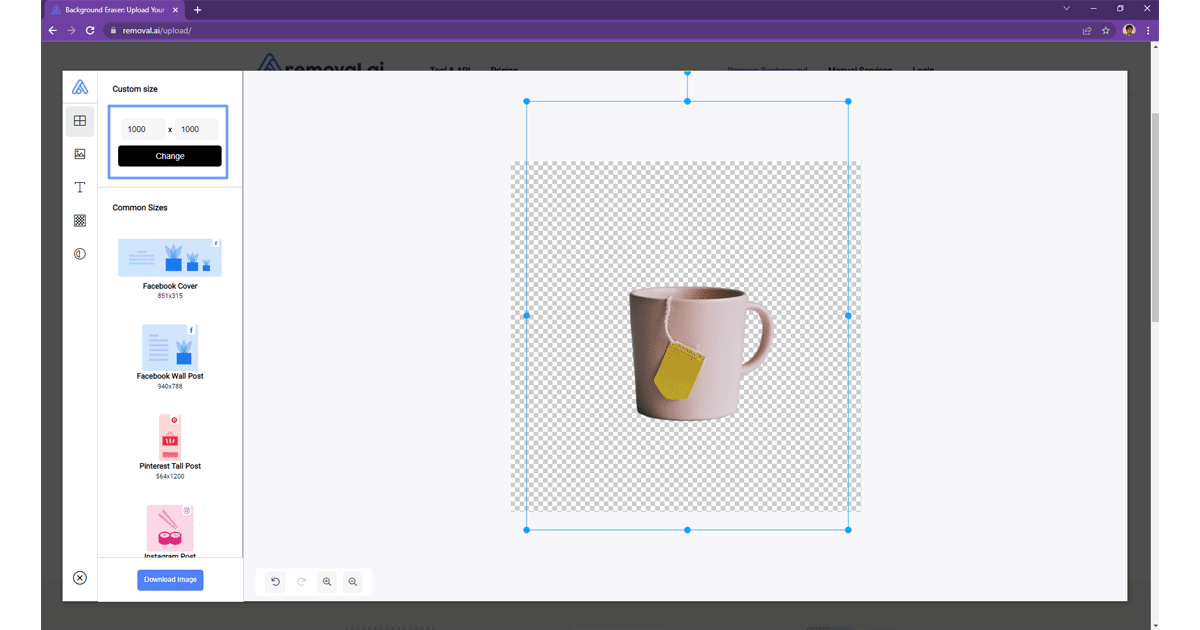 Step 4: Select White Background Color from the Background Color Options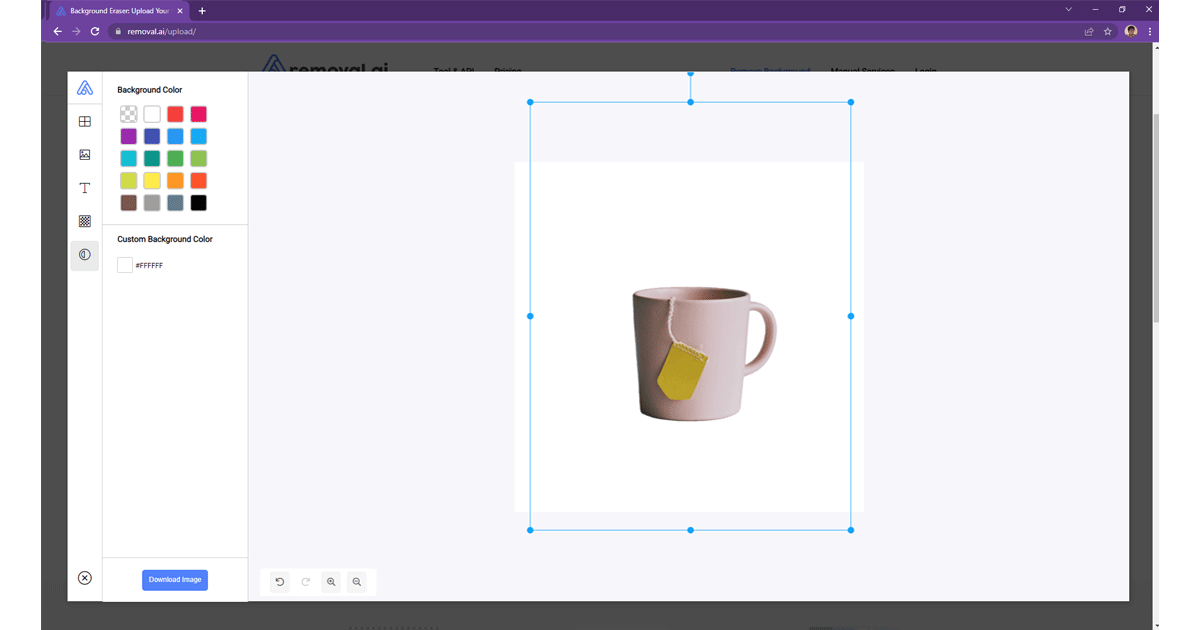 With Removal AI, you can easily alter the backgrounds in a lesser time. You can enhance your Amazon product image results by controlling background color, instant shadows, and edges. Choose the white background color for your Amazon product images to adhere to the Amazon product image requirements.
Step 5: Download Your Product Images
After editing the image to your satisfaction, you can now download the image. You can keep it in a file location that is easy to find for easier retrieval once you upload it to Amazon.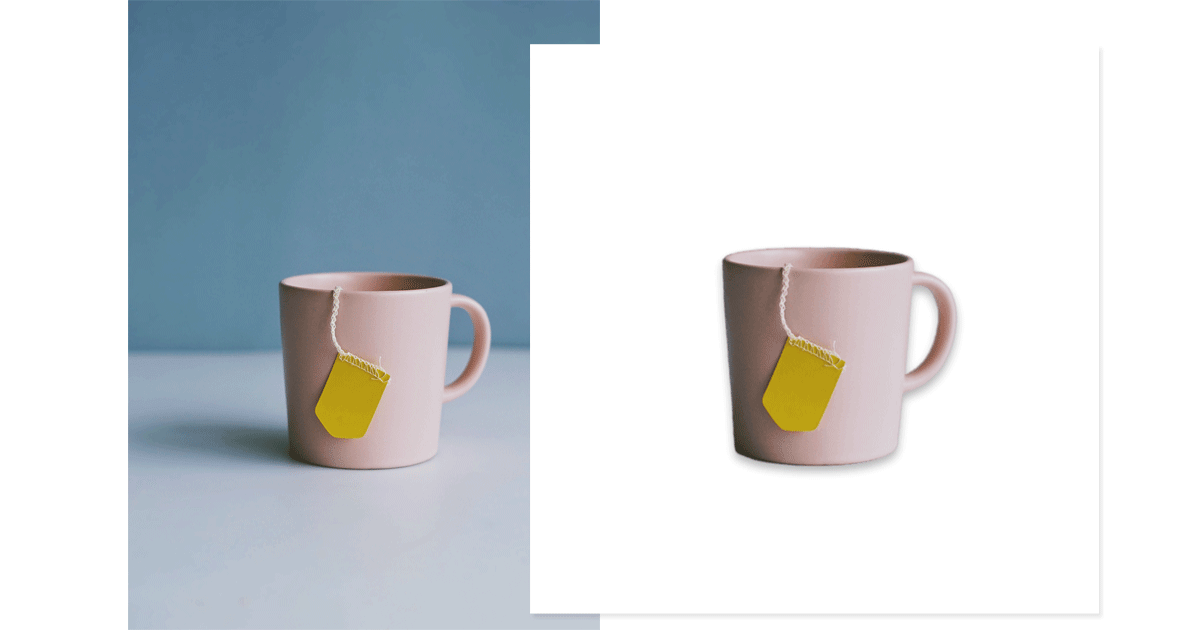 Upload Your Products to Amazon
And now that you have the best product images for your Amazon listing, it is time to log in your credentials to your Amazon seller's account and upload them. 
Note that you always have the option to replace or reupload these newly available photos with your old recent product listing. However, downloading your findings and then reuploading them to Amazon's marketplace is a bit critical. So it's safe to be always careful when doing this.
And there you go; after a few tricks and tweaks, and of course, with Removal.AI, the best product background removal you can rely on, you now have a quality product listing for your Amazon account.
Removal.AI is the Best Background Remover Tool for Ecommerce
Growing e-commerce businesses generally include the use of product background removal services to prepare the image for product display. This practice will be advantageous to eradicate any flaws from the background and create a visual impact on the target buyers. A visually aesthetic image is undoubtedly making a difference to the success of the marketing effort of any online shopping platform.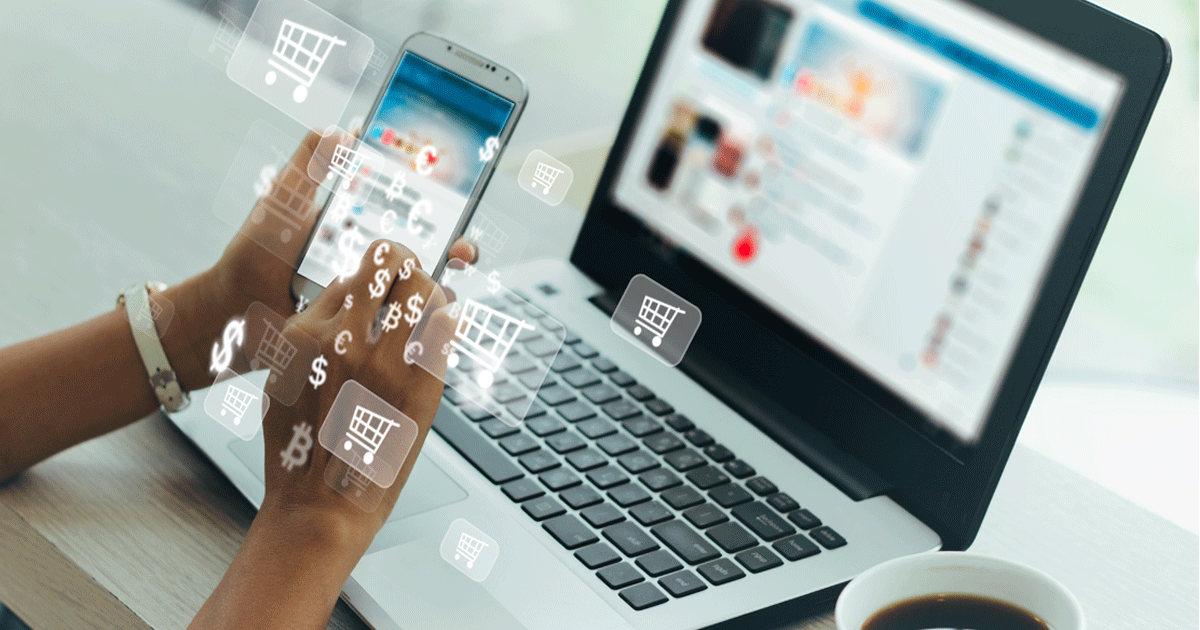 With the help of Removal.AI, you can remove existing backgrounds automatically and replace them with the desired plain white background for your eCommerce images. With our tool, you can set your standards and achieve great results for your Amazon business.
Related Content: How to Start A Successful Online Shoe Retail Store