Product Image Requirements for eBay, Shopify, and Amazon
All eCommerce sites require sellers to provide images for their products. For the best outcome of uploaded images, here are guidelines and requirements on product images for eBay, Shopify, and Amazon.
Shopify websites, eBay and Amazon are just a few of the eCommerce marketplaces that keep many entrepreneurs going despite the difficulty of doing business in the midst of the pandemic. They are popular amongst modern consumers because of the convenience in shopping and ease on buying products internationally.
Judging by the 6.54 trillion USD growth of eCommerce retail sales projected in 2022, it is expected that more marketplaces and shopping websites are going to be established worldwide.
Although statistics might mean a bigger competition amongst many sellers, this is no time to hesitate and further delay you from establishing your own shop or website. If you are new to online selling, you can always learn the basics before starting an eCommerce business this year.
Related Content: How to Start A Successful Online Shoe Retail Store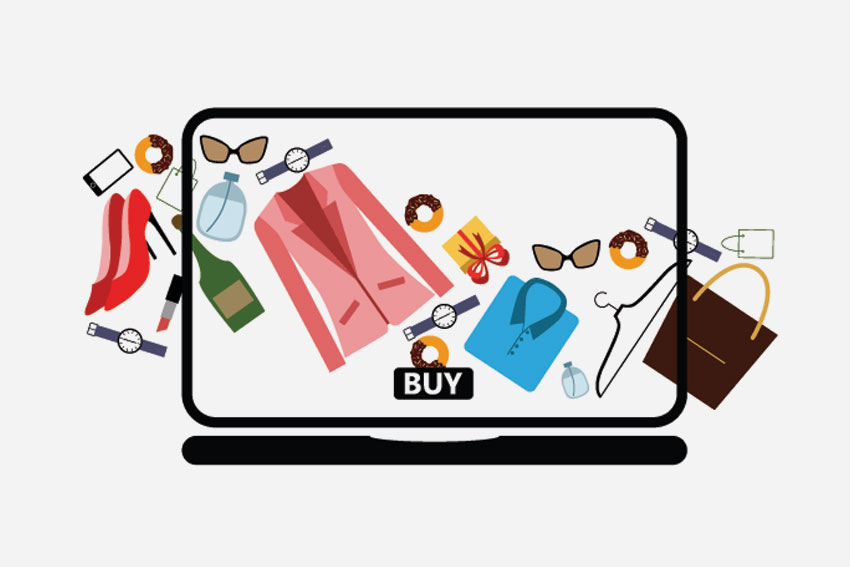 The Importance of Images in eCommerce
Images play an important role in every eCommerce shop. They are being relied on by consumers and are a big factor in their purchasing decisions.
You can write a compelling description of how great your product is and how it'll make life better, but images are what ultimately sells your products. All eCommerce websites have images of their products. Some even go so far as to provide videos to show the suggested use of said products.
So, as an eCommerce store, images are your lifeblood. How you present your products will depend on your images. You have to understand that not everything is to be presented the same way. Some products are more aesthetic in their design than others. You don't want to shoot kitchenware the same way you shoot jewellery. Some products need more emphasis than others, depending on the demand of the market.
If you're selling products on stores like eBay, Shopify, and Amazon, there are certain guidelines to be followed when it comes to images so as to not weigh down the loading time of the website, among other functions. In this article, we will explore the different requirements for eBay, Shopify, and Amazon.
Product Image Requirements for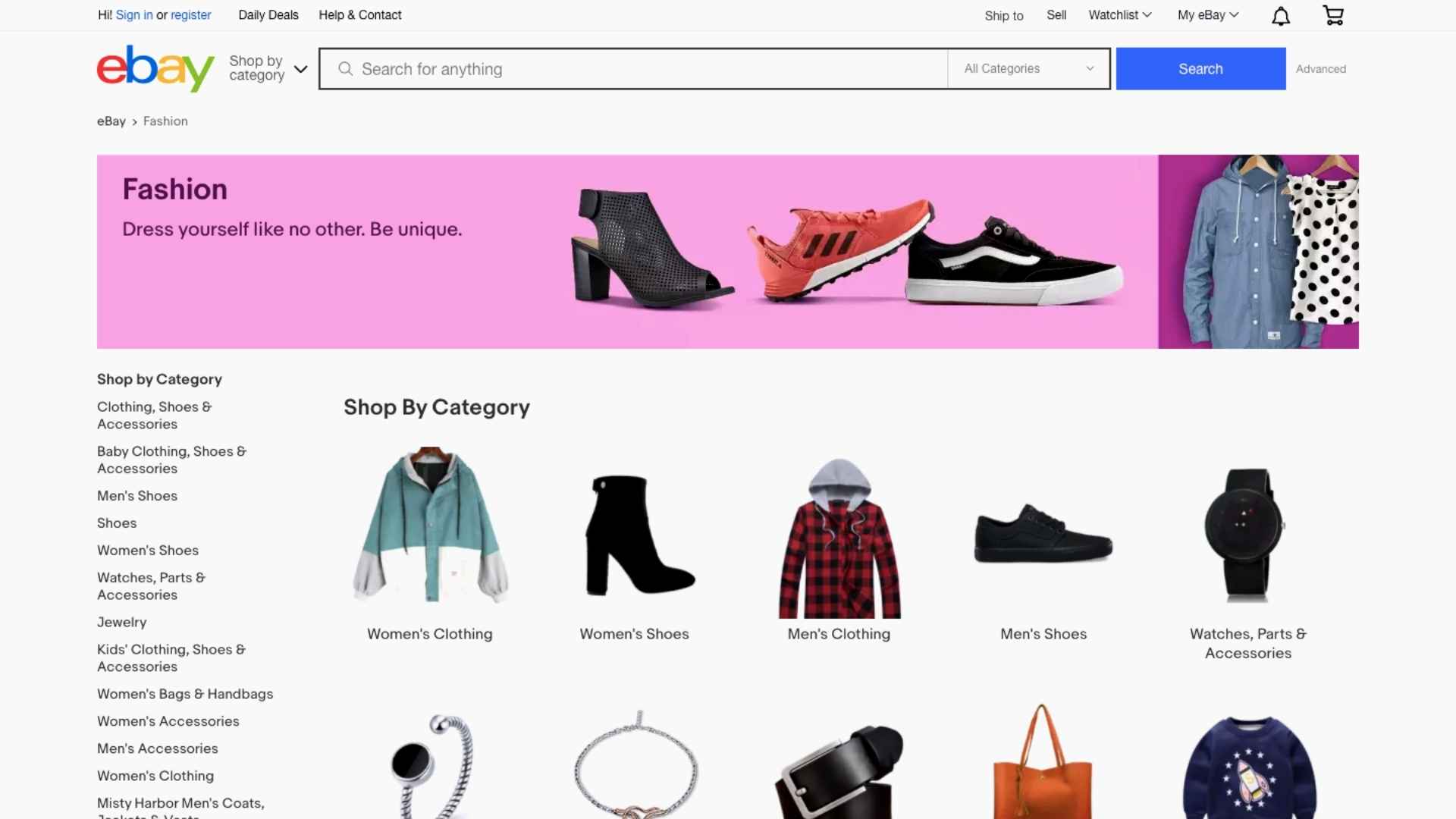 1. eBay
As one of the founding websites when it comes to online shopping, eBay is pretty much a staple for those who have a hard time keeping their wallets in check. Anyone who has something they need to sell can go post a shop up on eBay and you can get almost everything you need on this website. They have also partnered up with big brands to make sure that they'll provide you with what you need.
Some global brands that sell on eBay are Adidas, Super Dry, Philips, Crocs, and Medion just to name a few. Working with eBay helps these brands reach a wide audience and it makes the brand more accessible to others who might not have specific brands in their local area.
If you're a home seller, you don't have the marketing to make sure your posts are internet ready. So here are some tips and information that will be very useful to you.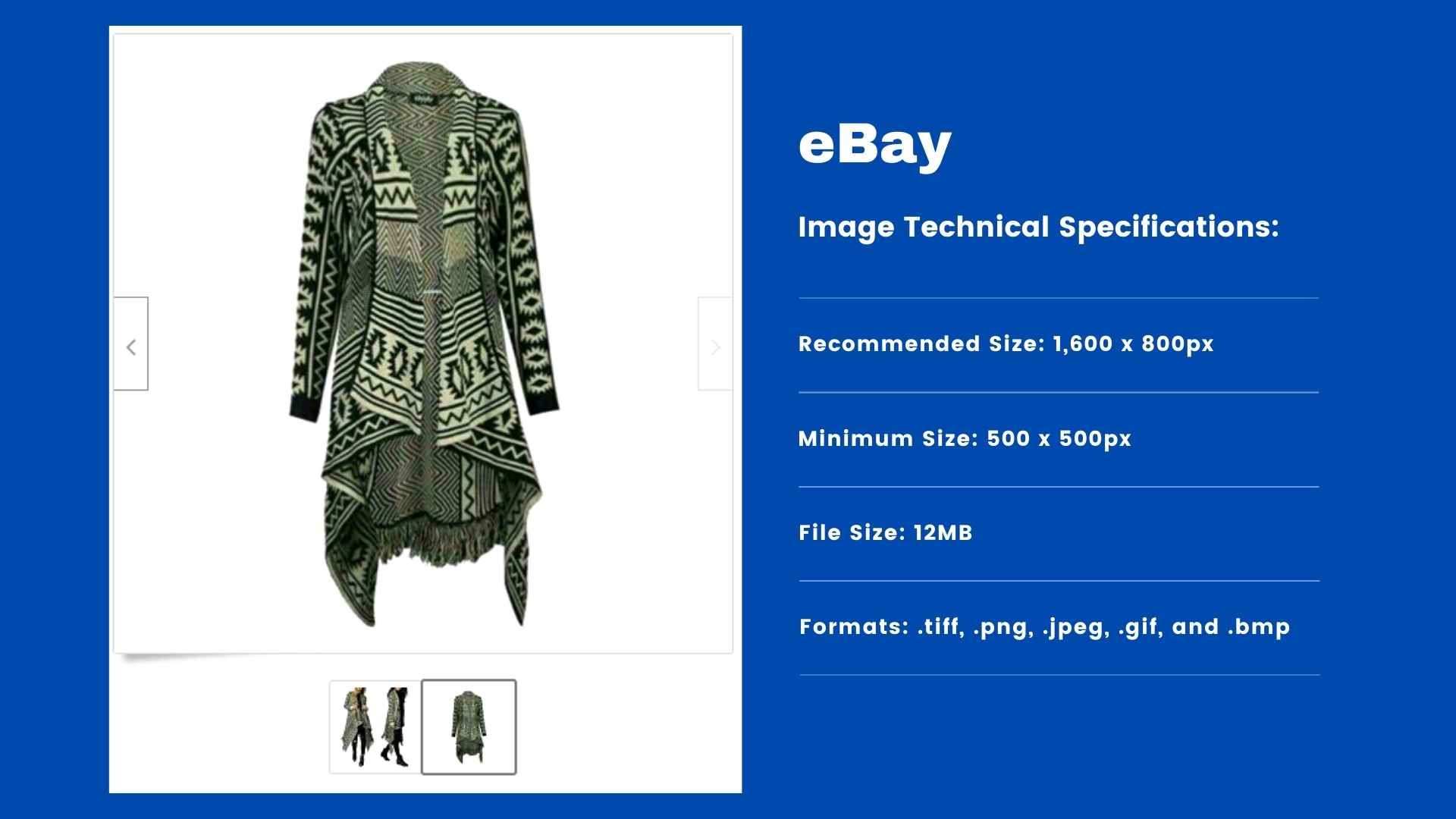 Image Technical Specifications:
Recommended Size: 1,600 x 800px
Minimum Size: 500 x 500px
File Size: 12MB
Recommended Image Formats: .tiff, .png, .jpeg, .gif, and .bmp
Guidelines for Primary Images
Product should be displayed in the front view or in a slight-angle view.
Product should cover 80% to 90% of the frame.
Avoid displaying products in boxes.
Do not use placeholder images.
Background should be limited between white to light gray.
Shadows are acceptable but no mirror reflections of the product are allowed.
No logos, copyright marks, watermarks, or any kind of texts at all.
Guidelines for Secondary Images
Do not crop important parts of the product.
Multiple product images are allowed as long as it shows the products in different angles.
Do not use placeholder images.
No logos, copyright marks, watermarks, or any kind of texts at all.
Best Practices:
Images should represent a realistic view of the product
Colors, sizes, texture, and other product features must match as much as possible as the actual product
Must provide images on different angles (for secondary images)
Product images should be placed on a solid background.
2. Shopify
Shopify is the Canadian titan in eCommerce with 1.75 million sellers. Having been around since 2004, this now multinational company has served millions since then and still continues to do so, with services that range from marketing, payments, customer experience, and shipping. In 2019, Shopify has exceeded its gross merchandise volume with a total of 61 billion USD.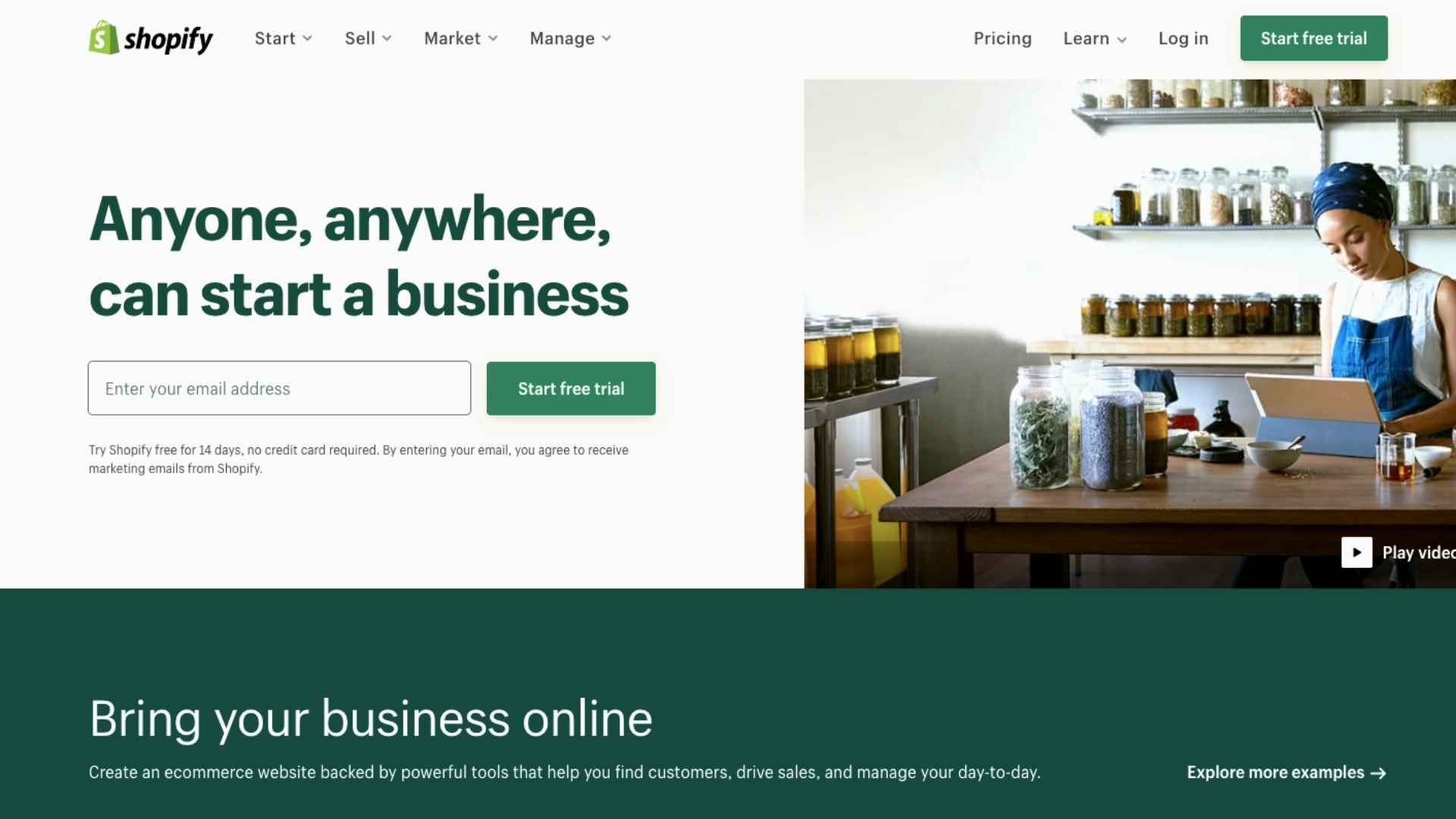 Shopify is a great platform for eCommerce and has a multitude of options for payments and shopping carts, as well as apps that can pretty much cater to anything you need from accounting to designing discounted shipping labels.
Image Technical Specifications:
Maximum Size: 4472 x 4472px
Ideal Size: 2048 x 2048px
Minimum Size to allow zoom function to work: 800 x 800px
File Size: 20MB
Recommended Image Formats: .tiff, .png, .jpeg, and .gif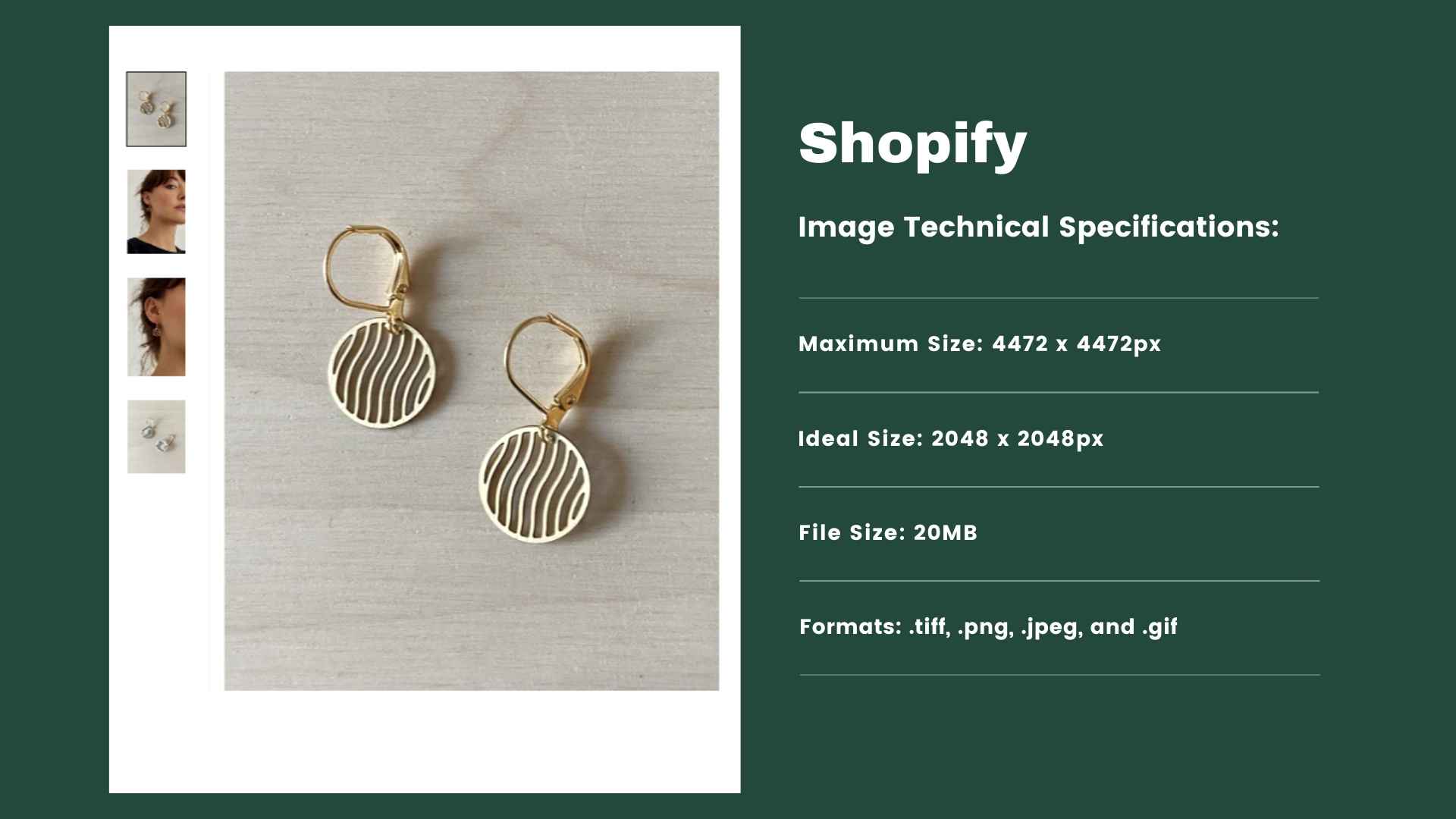 Best Practices:
Place the product at the center of the image
Maintain a uniform look of your products by keeping the height and width aspect ratio the same for your feature images.
Keep your thumbnails the same sizes too.
Do not use dark, pixelated photos.
Use a soft or a solid background to highlight your product.
Make sure that your images show the details of your products.
You can use graphics to convey information like the different variations on colour and size of your products, as well as price.
For Shopify pop-ups, keep the image size at 425 x 575. Pop-ups help a lot in converting visitors to buyers, so make sure to also keep this in mind.
As an online store, images are very important because, without them, it would be very hard to sell anything. However, images are also the heaviest files on your website, so knowing the different image formats will really help you reduce loading speed without sacrificing quality.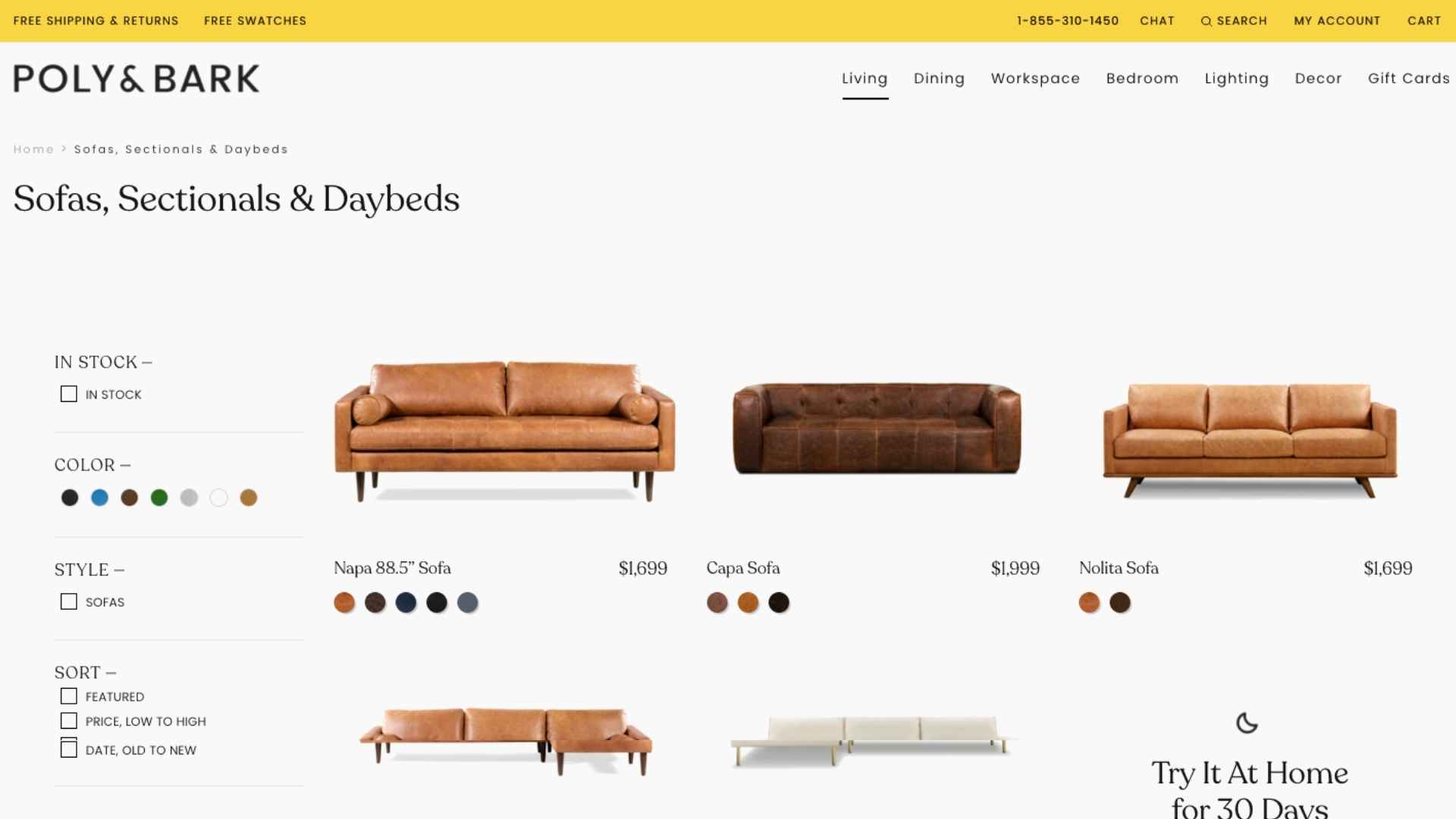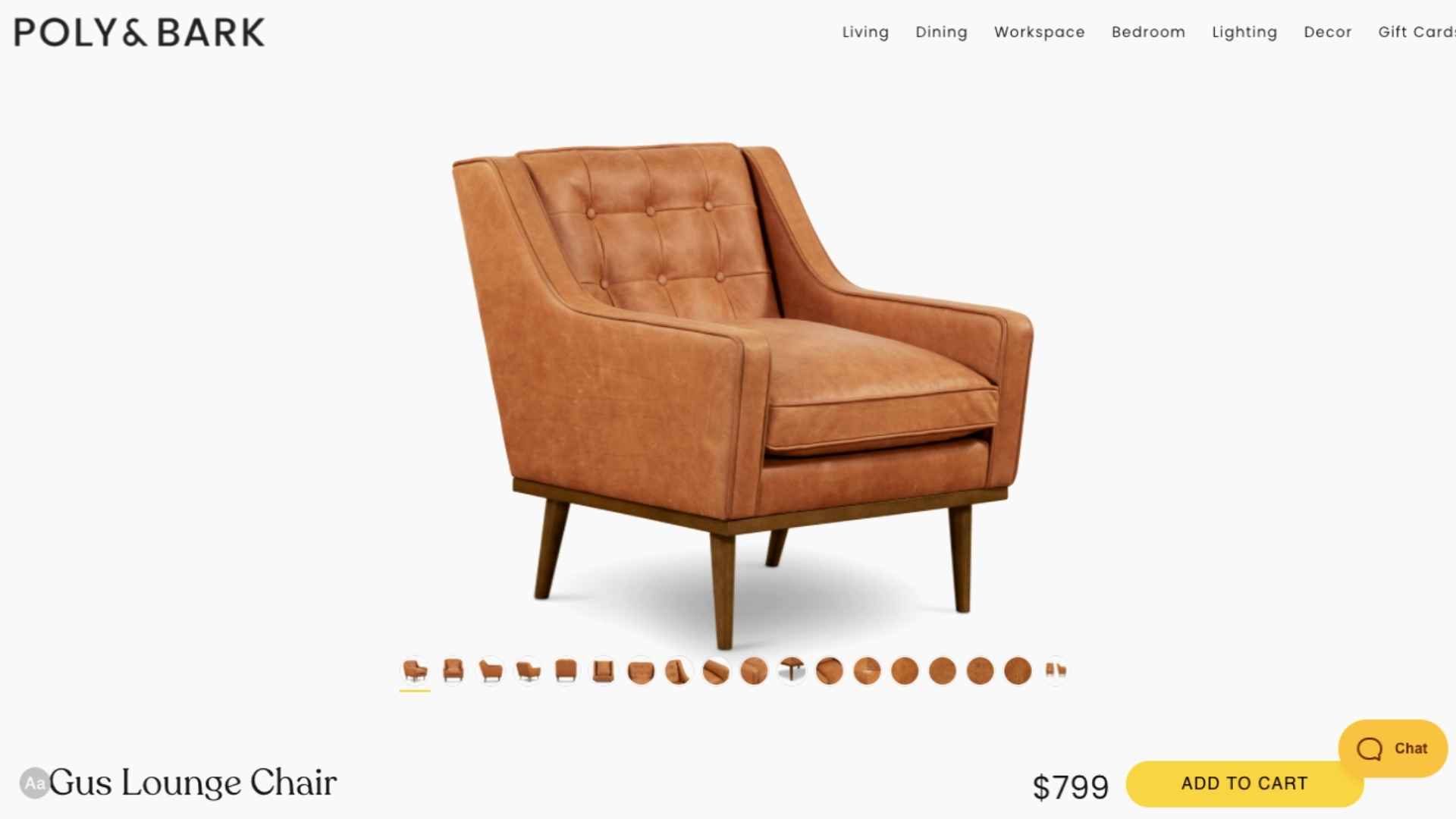 Image Formats:
JPG or JPEG (Joint Photographic Experts Group) is the most used image format on the internet as it has a wide colour range. This format allows you to present your images in good quality without the huge file size.
PNG or Portable Network Graphics is a heavier format as it allows for millions of colours and is better in quality. This format is best for detailed product photos that your customers can zoom in and out of. The downside is that it's too big and may affect loading time.
GIF or Graphics Interchange Format are small animated images that are great for displaying methods on how to use your products.
 TIFF or Tag Image File Format is a computer file format used for storing raster or bitmap graphics. These are scanned images supported by desktop publishing, faxing, scanning, etc..
3. Amazon
Jeff Bezos is pretty much one the richest men in the whole wide world. Amazon has been a huge part of a lot of people's lives. Aside from owning at least 49% of shares in the American e commerce market, it would be on the news every other day. It's not always good news but it gets their name around.
When you're working with one of the most well known shopping platforms, you're gonna have to compete with everyone to earn a spot. Aside from having an amazing product, it's important that your product is represented well on Amazon. Your customers will need good photos that can show what they're getting. Bad or low quality images may turn them off from buying that product or from your Amazon page all together.
Image Technical Specifications:
Recommended Size: 2000 x 2000px
File Size: 10MB
Recommended Image Formats: .tiff, .png, .jpeg, and .gif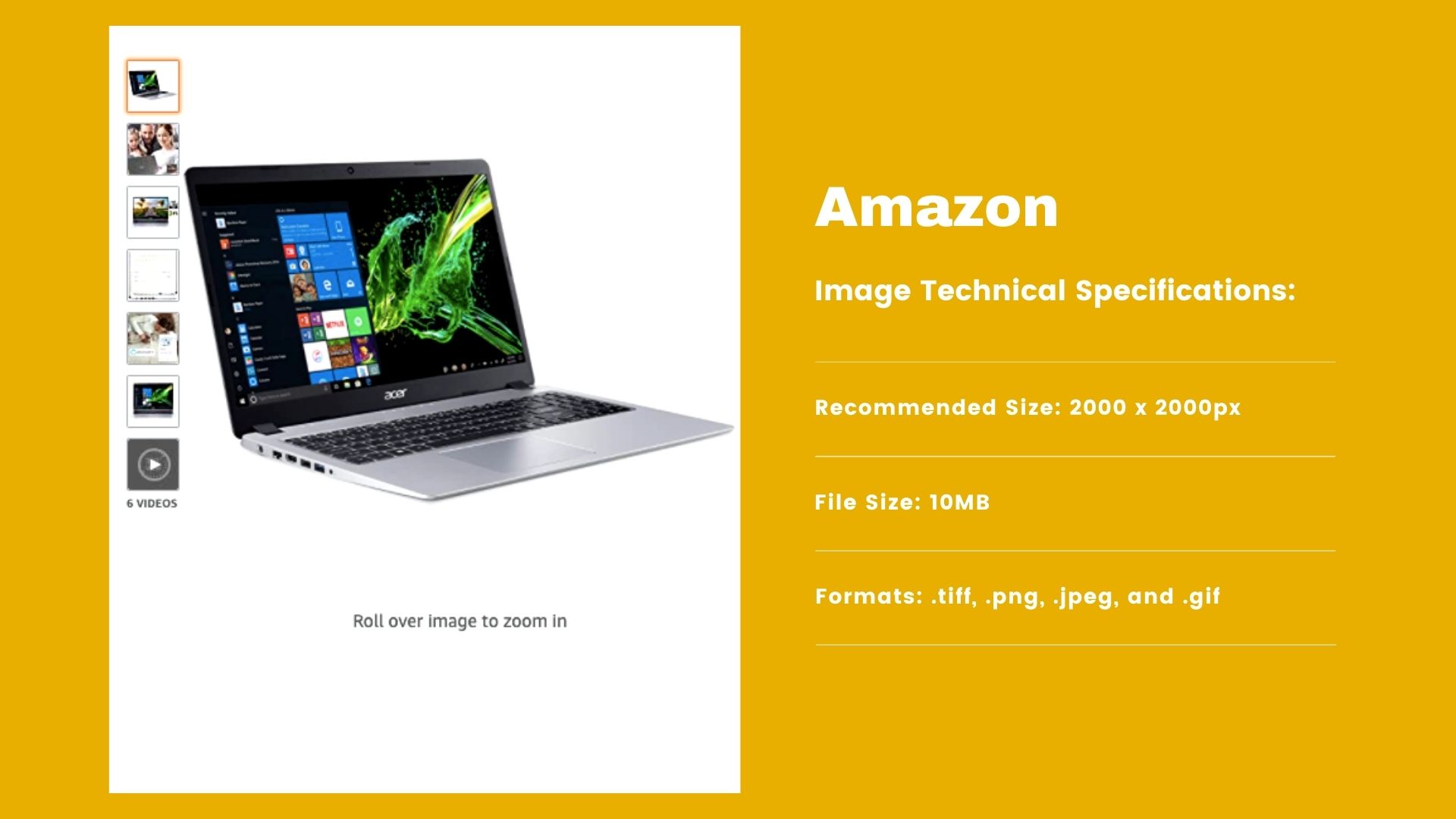 General Guidelines (MAIN Images)
Images must be on plain white background
Your images must be a professional photography of your actual product
You must not use images of products on mockups or placeholders.
Images must not include any sexually or nudity suggestive elements
Images must occupy 85% of the frame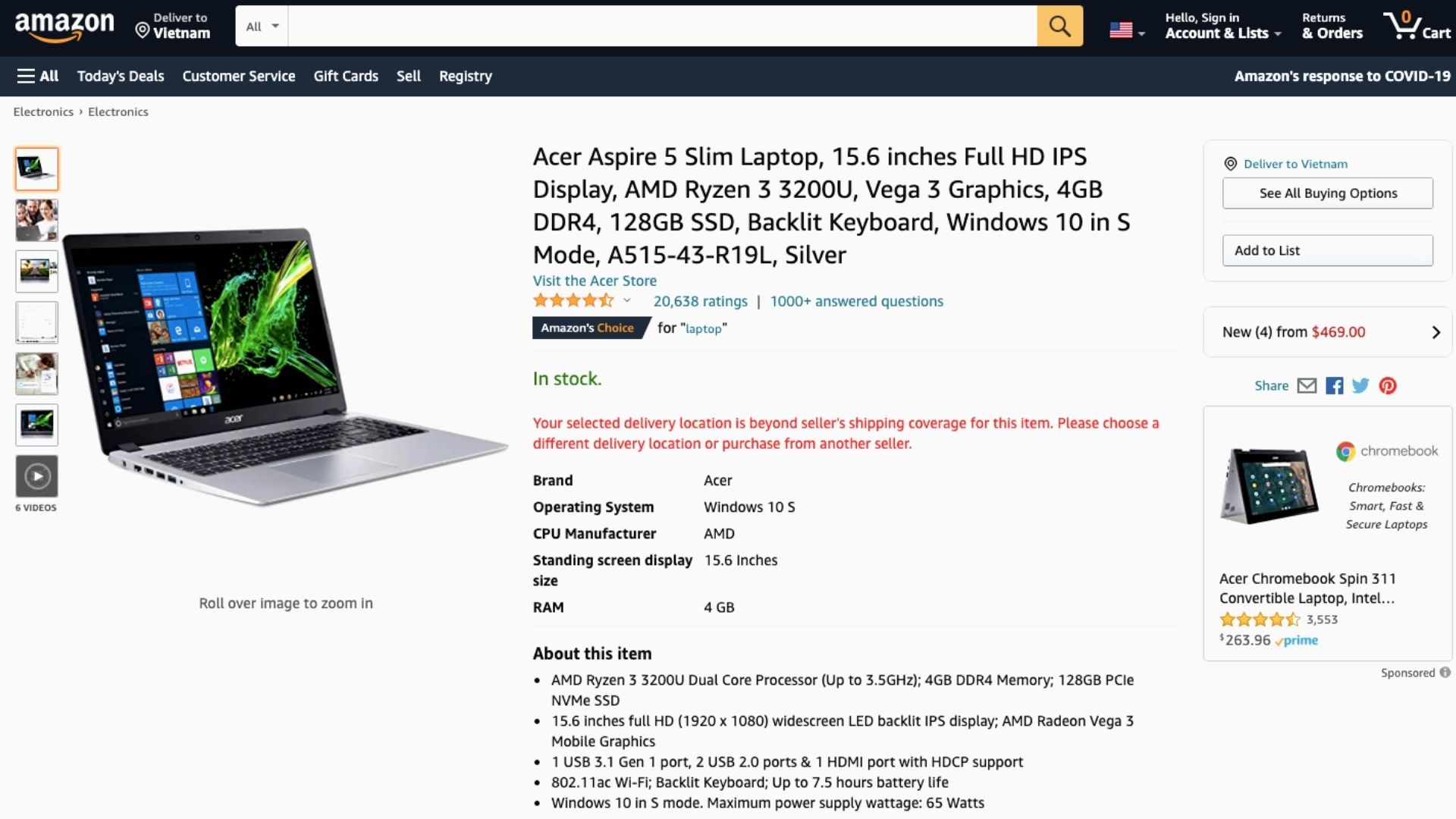 Guidelines (Swatch Images)
If your product offers different colors, Amazon has a color swatch with all the colors your product is in. Whenever the customer clicks or hovers their cursor on the color the product will change to that color.
The background does not necessarily have to be on plain white background
All photos must be shot professionally
The product must occupy 85% of the image frame
Cropping, close up, or any form of distortion is not allowed
Product Photography Best Practices
Following the guidelines of online shops helps you prepare the images for uploading, but how to create and design these images is up to you. The best photographers have different methods and ways to create the best images. We've compiled a list of practices that we think are the best to follow.
Image composition
Even in musical composition, there has to be a theme which is the focus of the piece. With eCommerce, the product is the focus of your images. The main goal is to accentuate the product by leaving it with enough space. Place your product in the centre of the photo, allow space between the edges of the centre. Do not crop your images so tightly that your product consumes the entire frame or is cropped.
Color and lighting
Contrasting backgrounds with soft and angled lighting is ideal in product photography to emphasize the figure and dimensions of your products. This also helps keep your shadows subtle, as dark shadows and monotonous backgrounds give your customers the sense that your imagery was done lazily and without effort.
Image quality
Quality with images is as important as sound to an instrument. Professional level product photography is always sharp and crystal clear. Most online shops require square images with 2048 x 2048 pixels in size. It is always important to read the guidelines of the website you're uploading your images to prepare yourself for the required image sizes, and avoid using pixelated and dark photos.
Image styling
Images don't just capture the product in a sort of still-life way, it can also capture the experience of using the product. Lifestyle photography involves us in whatever is being shown in the image. They supplement the story that your product description provides. When doing lifestyle photography, it's best to imagine the scenarios that your product will most likely be in. Ask yourself questions like, how will these products be used? What other objects can be paired with your products. It's important to bear in mind that your product is still the main subject of the image and don't besiege the set with objects of contrasting details and colours.
Conclusion
So there you have it, your guide to product image requirements for eBay, Shopify, and Amazon. It's not as hard as one might initially have assumed. In fact, by reading through this list, you might also want to try these requirements on your own website one day. The possibilities are limitless with the technology that is available at our fingertips. Images are what generates customers, so to have great images at the right specifications guarantees you the quality that you need without weighing down your loading speed.

This tool isn't just great for its use of artificial intelligence to seamlessly remove backgrounds, it's also free! Get started with now, so you can create great content sooner to help build yourself up for a brighter future for your career in eCommerce.