Tips on How to Sell on Amazon FBA
Since its inception in 2006, Amazon's Fulfillment by Amazon (FBA) service has been a boon to vendors and customers. Since then, it has become a hugely popular feature that alleviates fulfillment and customer service issues while enabling access to a wide-ranging fulfillment network.
The goal was to use Amazon's current fulfillment mechanism to help third-party sellers and eventually benefit Amazon consumers. Offering this new service will be a win-win for both merchants and their customers.
This article explains how to sell effectively on Amazon FBA and what you can do to utilize it to increase sales and brand visibility.
Read: How to Start A Successful Online Shoe Retail Store (Complete Guide In 2022)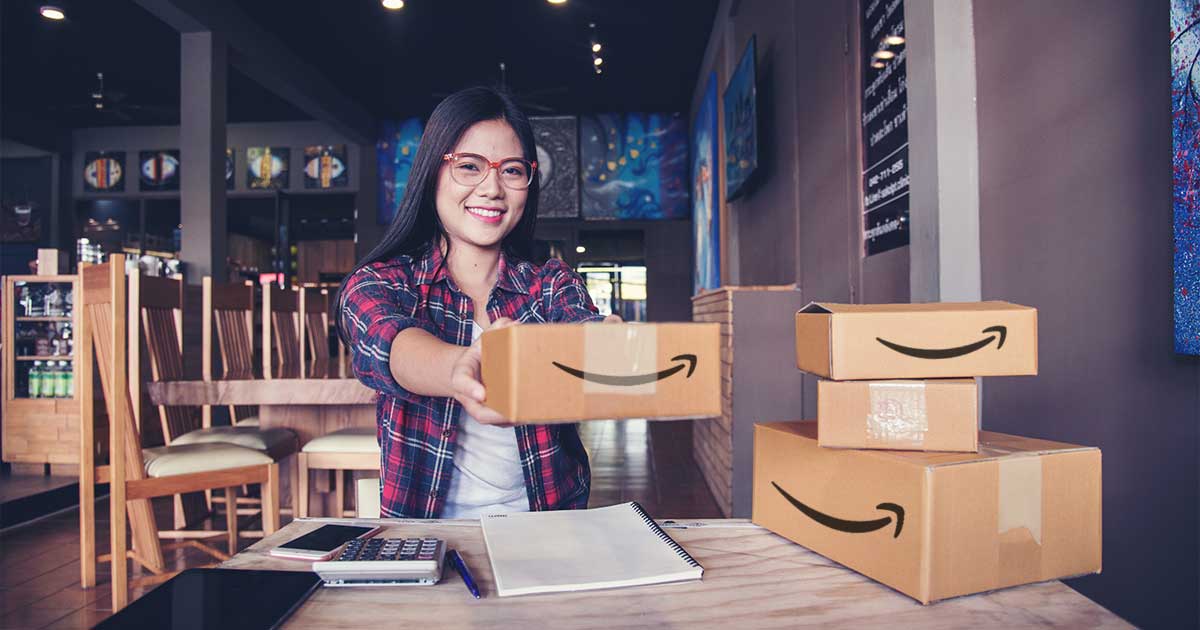 What is Amazon FBA?
Amazon FBA or Fulfillment by Amazon is a service that allows third-party retailers to automate the order fulfillment and shipping procedures. In a nutshell, Amazon provides an option to take care of the delivery for the vendors. Anyone who has signed up for Amazon FBA can send their products to Amazon fulfillment warehouses then Amazon will handle the product storage, receiving of orders, packaging, shipping, and the returns and refunds of products.
When a customer orders an item, Amazon receives it from the vendor and keeps it in its warehouses. As long as you take care of the sales and provide Amazon with your products, the rest is taken care of. Amazon levies additional fees as a result of this. You're correct. What do you receive for your money, then?
Amazon's customer assistance is available 24 hours a day, seven days

There are no additional fees for fulfillment or delivery.

Having access to one of the most active fulfillment networks globally.
Amazon is a retail and logistics powerhouse that is well-known to the general public. In the wake of the outbreak, Amazon's platform has seen an uptick in traffic from its global customer base of more than 300 million active user accounts. You should be aware that FBA may not be the best option for low-value items or large-scale products. Although it has a lot to offer, it isn't for everyone. How do you make a decision? That is why we're here. 
What are the Benefits of Amazon FBA for Sellers?
Allowing Amazon to assist with fulfillment has several benefits. Understanding how to sell on Amazon FBA and its advantages so you can give your company the push it needs to prosper.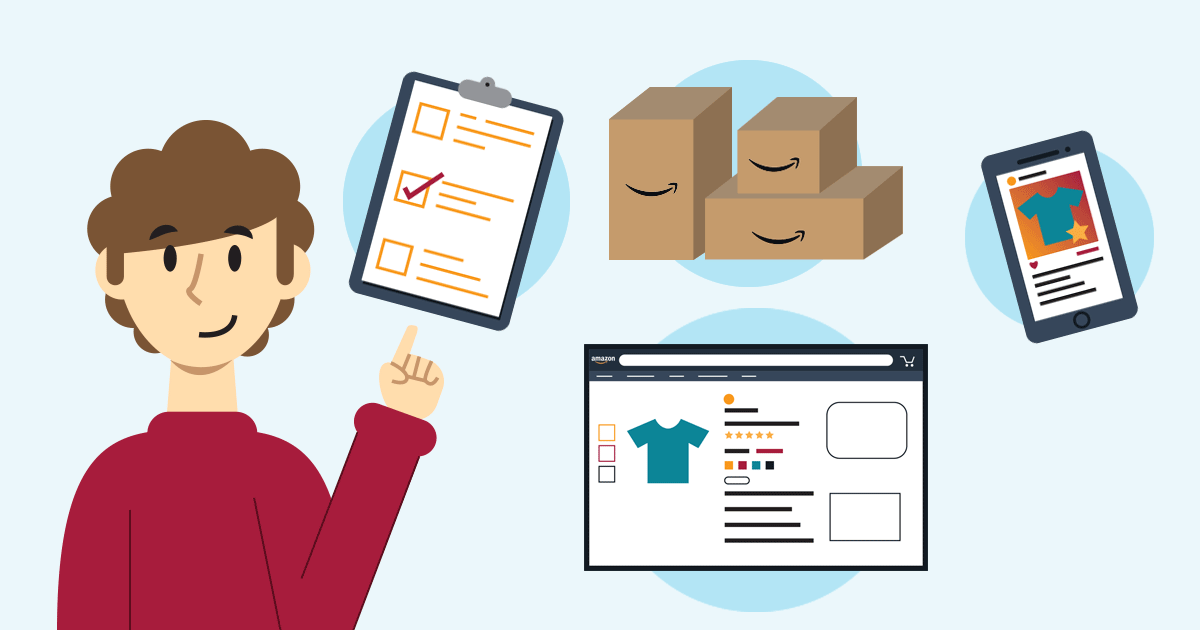 Faster Shipping
However, it's not just about your savings. FBA items are eligible for free delivery, allowing customers to save money. They'll also get free next- or two-day shipping if they're a Prime member. This is a lot more efficient than delivering a box yourself, especially if you only have one or two staff.
Of the top US Amazon sellers as of 2019, 86% of them were able to offer free Prime delivery (up from 56 percent in 2016). Because Prime members tend to make larger purchases than non-members, attracting these clients can increase your revenue. Prime members spend an average of $1,400 a year, compared to $600 for non-members.
It lowers the cost of delivering your items to your clients.
It's cheaper to send items fulfilled by Amazon because Amazon has negotiated substantial discounts with all the major delivery companies. As a result, you'll be able to make more money for each order than if you were to transport the products yourself. You won't need to buy shipping supplies or hire a packer to transport your items.
If you're a member of Amazon's Prime program, you'll get two-day shipping for free. In addition, Amazon has an export program that takes care of customs rules and shipping methods for you if you're interested in delivering to overseas consumers.
Manage Your Customers Better
Service to customers may be a full-time job in and of itself. That's why Amazon FBA's customer care management is one of the top features of the service. Amazon's customer service representatives can assist consumers without referring them to you every time they run into an issue. Saving time while providing the consumer with more alternatives is a win-win for both parties. Your customers may obtain assistance from Amazon at any day or night by email, chat, or phone. That late-night job answering inquiries and making your consumers happy is no longer necessary.
More Storage for Your Stuff
You don't have to hire a warehouse or transform your basement into an Amazon storage facility using FBA. With Amazon, you don't have to worry about anything. It doesn't matter what size your inventory is; Amazon can handle it. Compared to renting a place and employing someone to look after it, this service is significantly less expensive.
As a bonus, you'll get limitless storage space at an Amazon warehouse if your items fly off the shelves. This may assist you in increasing the number of your products while also improving your offers. Additionally, Amazon's FBA inventory management system may help you keep track of surplus inventory to know how long it has been hanging around.
Easy Refunds and Returns
Ideally, all your clients will be happy with your offerings in an ideal world. You'll, however, have to deal with a considerable number of returns and refund requests in the real world. You may be wasting a lot of time going through and checking all of these.
Fortunately, FBA is on hand to assist. The Amazon staff will take care of everything, from making the mailing label to receiving the return from beginning to end. In addition to your usual FBA costs, you'll have to pay a processing charge for this service, but it might save you the cost of a returns specialist.
Tips on How to Sell on Amazon FBA

Tip #1: Create a Business Plan
For an Amazon FBA business to succeed, you must first devise a strategy that will guide you through the entire process. Products and services, marketing and sales, and a financial system are essential components to include in a company plan.
A lot of information is required. What type of items do you plan on selling, and how much money are you willing to invest in product sourcing? What are the trends in your industry? Who are your competitors? You must answer all of these questions before you can begin selling your products. For your business calendar and significant company operations, try to develop a general outline.
Tip #2: Conduct a Product Research
After creating your company strategy, product research is required to validate it. Find out whether your product can keep up with the current market and what you can do to make it valuable to your target market.
You can also keep track of the competition. Following your competition will help you understand the market, specialty, or sector. Another alternative is to conduct a poll among suppliers or customers to gauge their opinions on the items. If the market sales data are steady, you may go on to the next phase. In a stable market, you can execute your plan.
Tip #3: Look for a Product Source
A supplier's listing on Amazon does not imply reliability. So how can you know your source is genuine? 
While trade assurance provides protections and guarantees delivery, it is always prudent to research the source. A quick Google search should reveal whether it is a genuine firm. Check for the following details:
License 

Supplier's Location

Ownership Type

Images of the firm's operations

Insights

Product certifications required

Evaluate product quality and safety
Quality and safety requirements vary by the marketplace, and not all products from abroad suppliers will meet them. Before purchasing a product, you must confirm that your source meets your local criteria.
Tip #4: Create a Product Listing
To add your products to the site, you must first establish product listings. It takes time and effort to put out a complete listing. Images must be crystal-clear and of a high resolution. To take advantage of free delivery for Amazon Prime members, make sure your purchases are "Prime eligible." Manual listing is an option if you have a small number of products. You may submit a spreadsheet with all of your products if you have a lot of them. Your product listing should provide as much information as possible regarding your offerings.
Tip #5: Optimize Your Product Listings
How to sell on Amazon for beginners successfully starts with Amazon SEO. Without Amazon SEO, your product listings would struggle to rank at the top of Amazon search results, reducing sales. Even a well-known business might miss out on deals by neglecting SEO. Among the stages involved in optimizing your product listing for Amazon SEO are:
Identifying relevant search terms for your goods

Including relevant keywords in the headline of your product listing

Choosing the best product categories for your ads

Writing succinct product specifications that emphasize benefits

Using keywords in your product description

High-resolution product photographs

Getting good feedback on your listing

Having low-cost products
Amazon SEO isn't either. After tweaking your listings, keep an eye on their search engine rankings. Based on their orders and changing search patterns, you should keep improving your listing to appear at the top of the most relevant search results.
Tip #6: Promote Your Products
 You're competing with thousands of other vendors on Amazon to sell your items. By regularly generating and monitoring marketing campaigns, you may stand out from the crowd. Amazon and social media are the finest sites to run marketing campaigns.
Amazon Ads
There's no assurance your listing will rank higher on Amazon even with SEO. In addition to selling history and price, the marketplace's ranking algorithm considers additional aspects. Amazon retailers may pay to sponsor their items and have them appear higher in search results. Amazon only pays sellers when buyers click on their ads, so the reward is assured. Your listings are more visible, making it easier for Amazon customers to locate and buy them.
Social Media 
The average person spends more than two hours a day on social media. Learn how to sell on amazon step by step. Using your company's social media profiles to promote your Amazon listings might help you reach a wider audience. Avoid posting about your listings in your articles since your readers expect value from your content. Make your listing available in subtle ways that yet benefit your audience. A few thoughts:
A promotional code for use on social media Amazon Professional Sellers may create a promotion link to use on social media to promote a discount on a listing. Unlike traditional advertising methods, consumers may save money by sharing a discount code. For further details, see this guide.

Use the URL of your listing to distribute content. Additionally, you may utilize social media to promote your products by posting links to your Amazon listings in informative pieces such as how-to videos or list posts.

A raffle or other form of competition Anyone who links to your Amazon store in their social network bios will be eligible to win. It's a great way to get people to spread the word about your products on Amazon.
You may advertise your Amazon listings in a way that doesn't feel like an invasion of privacy by creating compelling social media content. You can also use media tools such as Removal.AI, a powerful background remover that you can try here, and Canva and other image editing tools to give your social media account the best look.
Try removing the background from your images automatically with Removal.AI!
Tip #7: Manage Your Inventory and Sales
Inventory management is critical when you learn how to sell on Amazon FBA. Inventory levels are vital. Ensure adequate inventory management. It would help if you guaranteed you had enough to deal with and keep your product inventory levels ready for sales.
As orders come in, your Amazon inventory level will fall. Assure that your inventory level is routinely updated to reflect the item's availability. An intelligent system can combine sales and inventory data. Adjust your marketing strategy and purchase more from suppliers if you think the thing may run out of supply.
Tip #8: Follow-Up Customer Reviews
As we all know, customers often resort to previous buyers' comments. Amazon reviews matter for your business. It is your credibility with your target market. These endorsements validate your brand and merchandise. As a result, you must follow up on the buyer's purchasing experience to get feedback.
You may achieve this in several ways: you may email consumers to gain feedback on your products and services and you may create a social media account and ask for consumer feedback. To improve sales and conversions, acquire more favorable comments.
Conclusion
One of the benefits of purchasing on Amazon is the diversity of options. Selling online may be considerably more manageable if you learn how to sell on Amazon FBA. To get the most out of the software, you must do it correctly. It all comes down to choosing items that are popular, easy to sell, and easy to keep. Using this lesson on how to sell on Amazon step by step, you now know which boxes to check to choose whether or not to join the FBA program or only list a few items on Amazon.

Don't forget the use background removers, like the ever-reliable and awesome Removal.AI, which can remove bg from any image you need for your eCommerce! Try it here yourself!