How to Start A Successful Online Shoe Retail Store (Complete Guide In 2022)
The global footwear industry is predicted to grow at a Compound annual growth rate (CAGR) of 7.5 percent over the next four years. In light of the fast expansion of the footwear market, a promising business you can start to venture into is an online shoe store. 
Why Should You Sell Shoes Online?
Some company niches will always be relevant, no matter what is going on in the country, the weather, or other external factors that we can't control. In addition to clothing, footwear is a product that will always be popular and will never be affected by such conditions. 
Here are some of the reasons why you should start selling shoes online:
There is always a demand for shoes.

Almost every adult, buys at least two pairs of footwear each year. And a

ccording to studies, a person from the US's monthly spending on shoes costs around $392 a year. Furthermore, for some of us, the act of shoe shopping serves as a form of relaxation (especially for women).

You have various options.

You have complete discretion over what type of shoes you will sell and how you want to organize your product line to best compete with the other companies on the market.

You can now sell shoes without having your own factory.

Shoes can now be sold online without having to have a factory. There are already a lot of choices where you can source your shoe products without having to manufacture them yourself.  All you have to do is track down reputable vendors.
Read More: ECommerce Statistics for 2022
It is now very easy to start an eCommerce shop in this time and age of the internet. You don't need to go to and fro either just to manage and maintain it.
So if you're ready, let's move on to our comprehensive guide on you can start a shoe business online from scratch!
A Step-by-Step Guide on How to Start A Successful Online Shoe Retail Store
Starting an eCommerce store is not an easy task and online retail stores always start with researching and learning about their target market. Thus, this is the first step in our list: 
Step 1: Conduct Market Research
It is entirely up to you whether you want to sell men's or women's shoes, sneakers, boots, or any other variety. It's an excellent idea to conduct market research to figure out what works and what doesn't. Assuming that you're from Europe and wish to sell in the Asian market. Begin by asking, "What are the best-selling shoes in Asia?" Which product do I want to concentrate on? How will I keep my company going?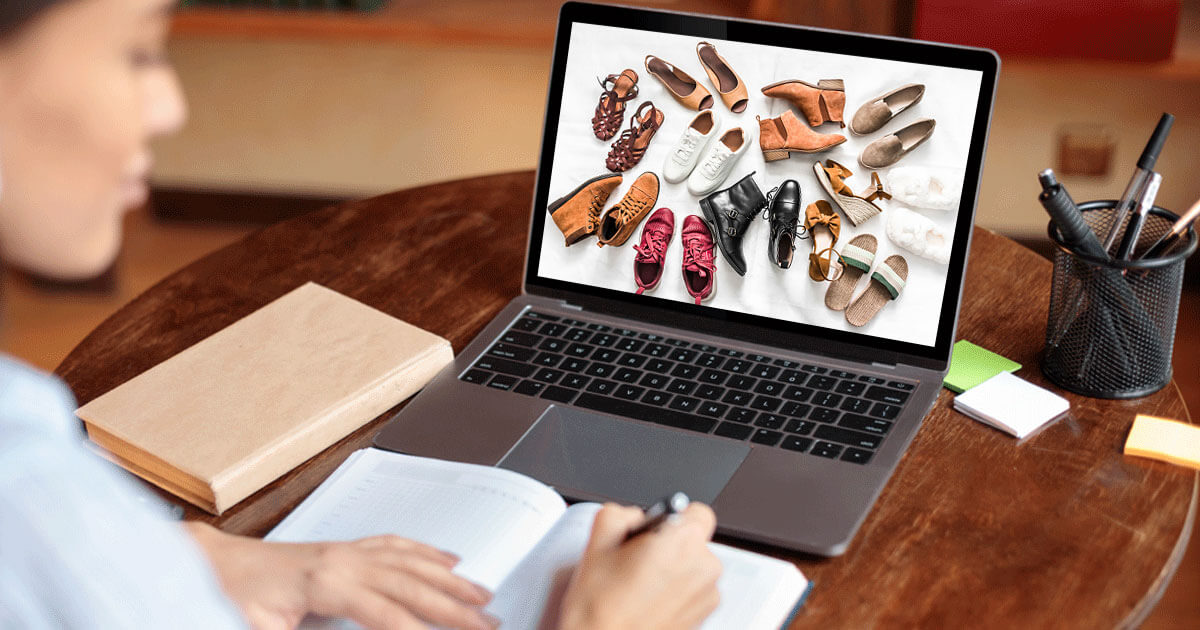 If your plan is to sell just any type of shoes, then you're already making a bad decision. Of course, everyone requires shoes. However, in eCommerce, targeting everyone is a dangerous move. We recommend starting with a specialized product that addresses unique market demands. You may have worked it out by now, but in case you haven't, here's what you can do.
Rather than thinking, "I want to sell men's shoes," concentrate on a specific market like leather shoes, knee-high boots, sneakers, etc. Narrowing down your options and focusing on a niche will help your business get in front of the correct audience.
There are many ways how you can do market research to figure out what your niche is:
Check out big shoe retail stores like Amazon, Etsy, and eBay.

Find out what kinds and types, and designs of shoes are being sold there and which ones are flying off the shelves.

Conduct surveys, polls, or interviews.

This will help you determine what many customers like.
Whatever specific shoe product category you choose for your shoe retail store, you have to make sure that you have enough data about your market. This will help you focus and succeed on the next step: knowing where and how to source your products.
Step 2: Know Where and How to Source Out Your Shoe Products
Now that you know what types of shoes you want to carry out and who your potential consumers are, it's time to figure out where you'll get them. Your sources could include used or pre-owned shoes, as well as bulk purchases from wholesalers, manufacturers, dropshipping vendors, or print-on-demand providers.
Here are some of the things you should consider when finding your shoe product source:
In most cases, used shoes are less expensive than new shoes. There is no reason why you can't buy as many pairs of old shoes as you can afford using this option. Useful for a costume party or other special event, worn shoes are more cost-effective than new ones.
Purchasing wholesale shoes is a great method to get the greatest brands at low prices. Shoes are known by several names worldwide. With so many internet stores selling shoes in quantity, it's easy to get cheap sneakers. Branded shoes are pricey but can be obtained at wholesale rates.
Spend as much time as you want on the business. If you enjoy the work and have some experience, you can start small and handle the entire company yourself. With everyday business and process changes, there will always be a need for new features, products, and services. You can also use a variety of business models and pricing tiers to reach a wide range of clients.
To fulfill customer orders using the dropshipping model, you will collaborate with dropshipping suppliers or wholesalers. When a customer places an order, you purchase the shoes from a supplier. The shoes will subsequently be delivered to your clients directly.
You can use AliExpress, Oberlo, and other platforms to look for established shoe retail stores where you can source your products. There are also many dropshipping providers like Griffati and Sobeyo that offer a wide variety of shoes and sneakers in various colors, shapes, and sizes at reasonable costs.
Lastly, we have a print-on-demand option. This option allows you to source shoe products from suppliers of white-label products where you can sell shoes on a pre-order basis with your own custom designs. Print-on-demand is more efficient and does not need you to handle shoe products physically. Examples of POD platforms for shoe products are Printify, InterestPrint, and Printy6.
Before selecting a POD platform, you must consider the following questions:
Where are the shoe products from?

What is the required minimum order quantity?

What is the cost of a sample?

What is the cost of production?

What is the expected turnaround time?
You should have the answers for all these, so you can decide on the best fabric, type, and specifications that are best for your target market. So before making an account, make sure that they comply with the shoe requirements based on your market research. It is also a good idea to request a sample of the items to make sure that you can satisfy your target market with their quality and specifications.
We're almost done with researching. So let's discover next where you can sell them.
Step 3: Know Where To Sell Your Shoe Products
There are two main options where you can sell shoes online: on online marketplaces or on your own online store.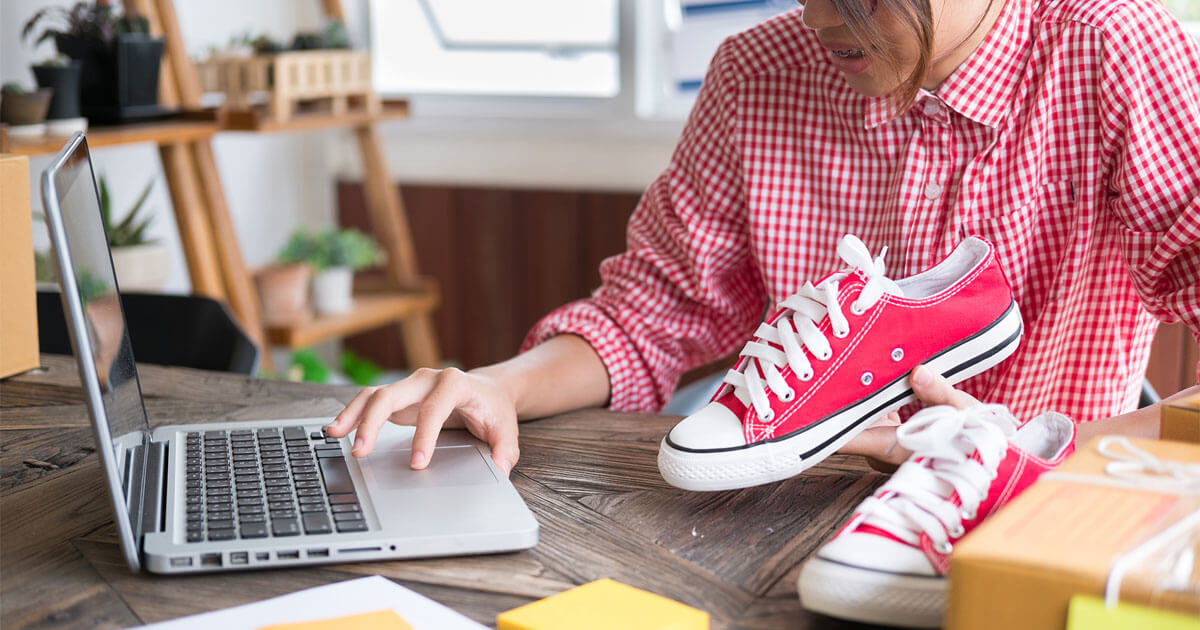 1. Marketplaces
Marketplaces are platforms that allow people to establish their own shops in a so-called 'online market' and sell their products. Usually, these websites already have high traffic or visitors so you'll products have higher chances of being discovered and bought. It does not cost a lot too because you only need to pay for the listing fees. However, there are also restrictions and regulations that you need to adhere to so you can be allowed to sell from these platforms. Some marketplaces include Etsy, Amazon, and eBay.
2. ECommerce Platforms
On the other hand, you can build your own eCommerce shop with platforms like WooCommerce, Shopify, BigCommerce, or Magento. These eCommerce solutions have a huge set of functions that can help you build, manage, and maintain your online store. The downside of this option is that you need to market and improve your site visibility hard on the search engine in order to be found by customers. However, this option also gives you the freedom to market and sell without restrictions which makes it a more viable option for big brands.
The best site to sell online depends on your niche, needs, and ambitions. For eCommerce newbies, online marketplaces are a great place to start because they reduce upfront costs, risks, and time.
You can also build up your eCommerce website if you already have a well-known brand and don't want to split your revenues with the marketplace.
Step 4: Develop an Online Shoe Store Business Plan
To succeed in an online shoe retail business, you must have a well-defined and strategic business plan in place. Your online shoe store business plan will be the foundation of your business and will keep you focused on your goals and developing it is the most important step toward achieving your aim of launching an online shoe line.
Let's take a closer look at the processes and things you must define when developing an online shoe store business plan:
Write an Executive Summary

: Write a brief introduction to your company, its owners, target market, the amount of credit you wish to take out, and the purpose for launching your retail shoe stores.

Define Your Ownership Structure.

Indicate the type of ownership, such as sole proprietorship, partnership, or corporation.

List Down Your Products.

List the items you wish to sell in your retail shoe stores whether they're women's shoes, men's shoes, children's shoes, or industrial shoes.

Include Your Market Analysis

: Specify the demographic you want to reach, such as fashion-conscious female customers, homemakers, professionals, and so on. Also, explain how you expect to recruit and address the needs of this demographic. It is also critical to demonstrate how you intend to contact them.

Develop a Sales Strategy

: Describe how you aim to increase sales. This involves appealing product displays, as well as selling online through your website, social media sites, or third-party markets. Provide a sales forecast and milestones, as well as a competitive advantage.

Define Your Management Structure.

Describe your organizational structure, the manager's functions, the manager's support personnel, their positions, departments, training costs, salaries, and benefits.

Do a Financial Planning.

Provide a break-even analysis, expected profit and loss, cash flow, balance sheet, and company ratios in your online shoe store business plan.
Step 5: Get Your Business Registered and Understand the Legal Requirements for ECommerce
One of the most typical early mistakes made by a start-up business is failing to recognize the importance of legal requirements and existing law in conducting business. Before you even start an online business and have a website in place, you should always make sure that it is legal in order to avoid any legal issues in the future.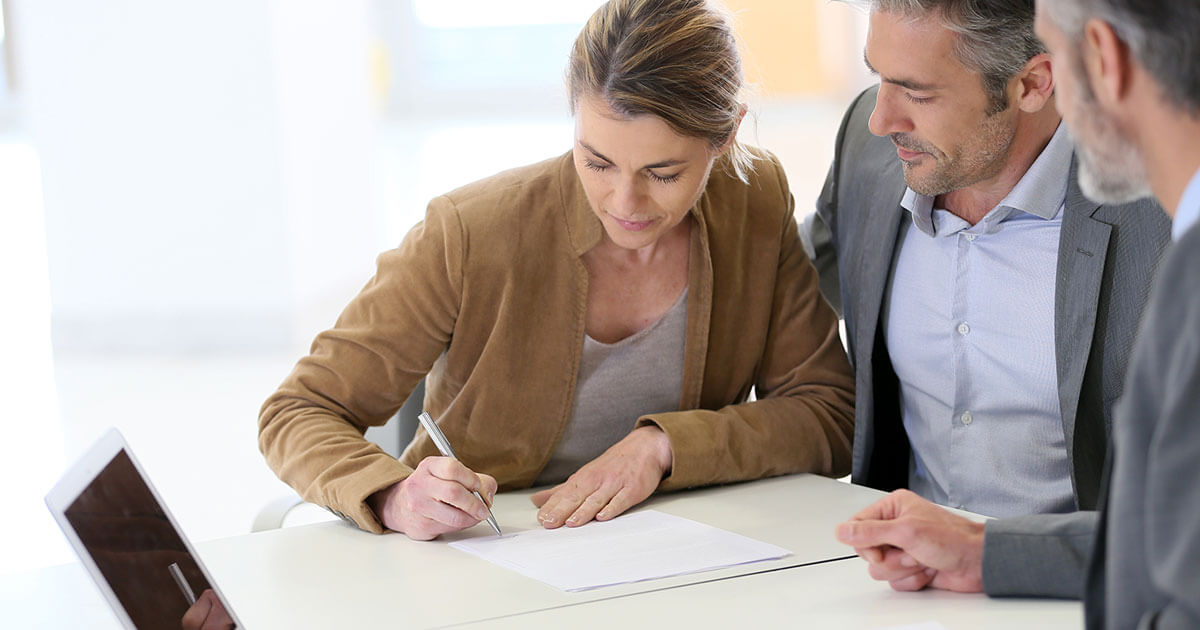 To guarantee that you are respecting patent, trademark, and copyright laws, the first thing on your list should be to validate that your selected business name is not already in use in the market. As a business owner, consulting state authorities or visiting government websites for the appropriate legal information can also assist you in gaining a sufficient understanding of the unique needs required for your eCommerce business.
It will take less time to do the right thing than it will remedy something that has not been done. No entrepreneur wants to see a thriving business fail due to legal concerns, so prioritize it first and foremost from the start.
Step 6: Setup Your Brand
Once you've dealt with the legal requirements for your eCommerce shop, you can now start building your brand.
A successful and complete brand strategy should include the following components as part of the process:
The brand's message and story
Branding comprises three major criteria: How are you unusual, trustworthy, memorable, and pleasant to your ideal customer? It will convey your mission, promises, and problem-solving skills. This is a crucial phase when building a brand from scratch (whether you are just starting or already established). You wouldn't make a house without a plan, would you? Your brand is the same. Brand strategy is the blueprint for how the world sees your company.
You will never have perfect control over how your brand is seen by others. You can direct clients, make an excellent first impression, and maintain your reputation, but you have no influence over their perceptions (say, if they had a bad customer service experience). All you can do is put your best foot forward and work to establish a connection with your intended audience. However, you now have the necessary tools, experience, and resources to get started.
Step 7: Setup Your Online Shoe Store
After setting up your brand, you can now start building your eCommerce shop.
Let's look at how to set up retail shoe stores on several platforms:
1. For an ECommerce Website:
Buy a Domain and Develop your Website
In order to start a website of your own, you need to own a domain first. Your domain name will represent your website in the search engines and therefore is the first step before developing a website. You can buy domains from NameCheap, GoDaddy, HostGator, Bluehost, and more. You will be asked by eCommerce platforms about your domain name anyway, so make sure you have it before even trying to subscribe to them.
Next, you should now set up your own website. Whether you choose to create it using Shopify, Wix, WooCommerce, etc., we can assure you that everything will be easy to set up with the available themes already in place that you can immediately use for your store. 
2. For a Marketplace:
Open a Marketplace Seller Account
It is easy to open a marketplace seller account. You only need to comply and provide the information required to register such as your business name, Tax Identification Number, Account Numbers, and any legal documents that are required by the platform. Once you finish setting up your seller account, you can start listing your products immediately.
3. Another Option:
Set up Shops on Social Media
Selling shoes on social media is also a good idea. Most popular social media networks provide business-specific functionality. For example, you can use Facebook Shops to create a successful online shoe store for Facebook customers. Better yet, you can make your Facebook profile look like your own website. See our guide to selling on Facebook for additional details.
Step 8: Arrange a Photoshoot 
If you already have the stocks on hand, it's time for shoe photography. Arrange a photoshoot to take photos of your shoe products. Shoe photography is an essential step because your shoe product photos will represent your actual products and will be used to display on your online shop.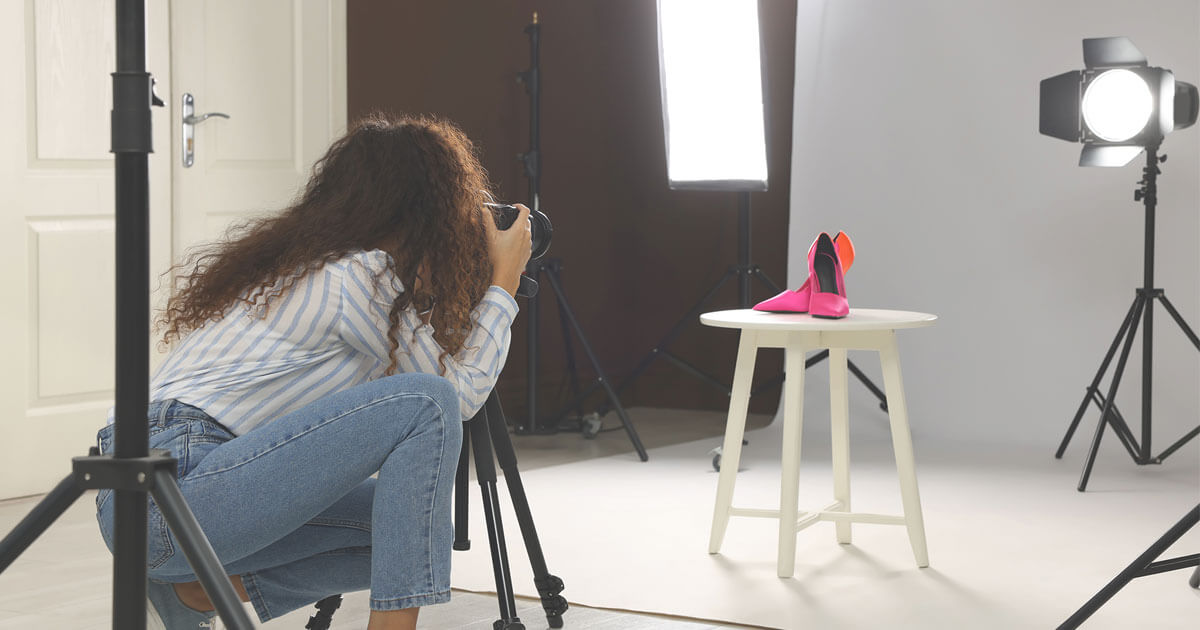 Aside from the camera and high-definition lenses, there are several other aspects that will influence the final image. You may photograph them focused only on the shoes. You can use shoes editing app like Removal.AI, a background remover to give you the white background you need. You can photograph them while they are being worn to show the scale and the usability of the shoe product. You must strategize and take the right shoe photos to make it marketable and inviting to your customers. 
Read More: How to Change Background to White with Removal.AI
Step 9: Make Your Product Photos Ready for Web
Time is money, and many customers are unwilling to wait for an online business to load quickly enough. As a result, you must optimize your photos for the best possible quality while still keeping the page load speed in mind. Fortunately, there are free shoe editing apps available to assist you in optimizing your photos and striking that balance. Some of these tools are: TinyPNG, Kraken.io, and Compressor
Finally, ensure that you accurately label your shoe photographs and include metadata and keywords that can help enhance your search ranking.
Step 10: Know How to Market Them
After listing your shoe items, you need to exert your best effort in planning and implementing your excellent marketing strategy. The following are some of the most essential steps in the process:
SEO. For your own eCommerce store, you need to optimize your website for search engines to increase its visibility.
Contextual Advertising. An excellent method of promoting your platform to potential customers is making use of advertisements to boost your online shoe store's presence.
Email marketing. It is a great way to stay in touch with your customers and provide exciting news, such as a big sale or the debut of new products. Also, you can ask customers if they're satisfied with the products they've already purchased.
Social media. Invite your customers to like your social media pages and engage with them to build a relationship with them through your postings. Respond to user feedback, address their inquiries, and set up surveys. Also, don't forget about advertising that is specifically targeted!
Blog. Anyone can boost website promotion by running a blog with articles. It's an excellent method to anticipate some of the user's questions before they've ever been asked.
Step 11: Find Tools to Automate Your Business
As a result of business automation, brands can now achieve more with less and grow at a rate that has never been feasible before. The idea is that business size doesn't matter so much, and automation can give an advantage to smaller brands, which can adapt faster than their larger competitors to new trends.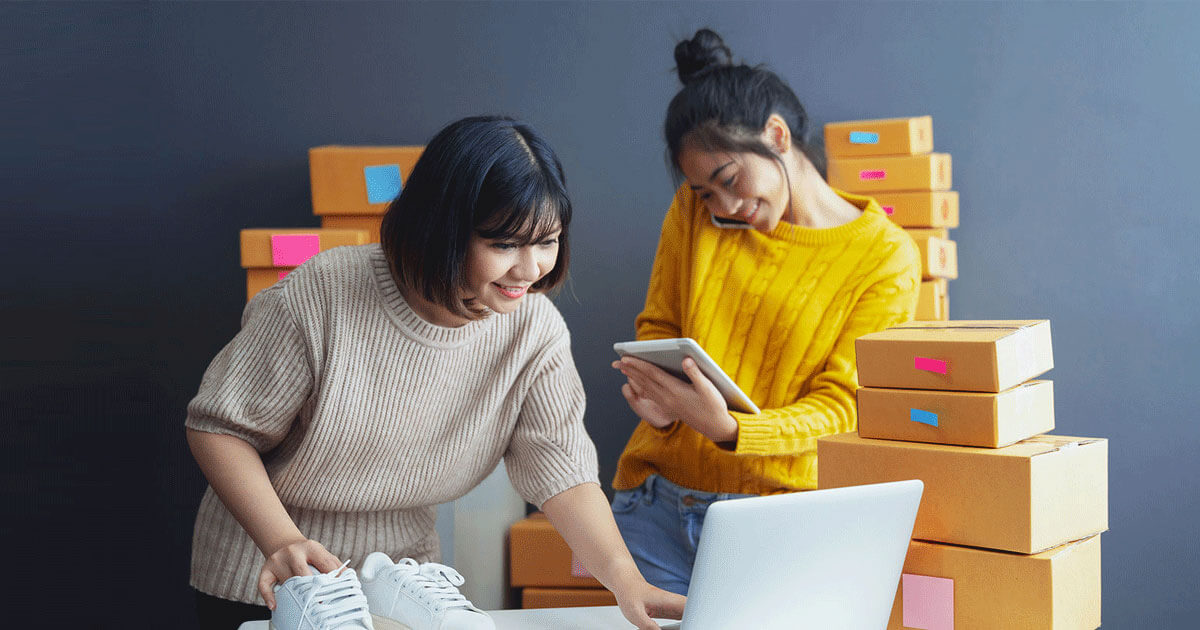 Automation isn't just for large corporations, and online shoe stores will have access to more and more automation solutions in the coming years. 
Read More: ECommerce Business Tools for Startups
Wrapping Up
You should now be ready how to establish a successful online shoe store. You now have a good idea of how to start one from finding the right shoes to developing a shoe retail store, preparing a business strategy, and marketing, among other things. Putting this knowledge into action is the best time to do it right now.
Know how to effectively sell on Amazon FBA: Read How to Sell on Amazon FBA