10,000,000+ Background Images Removed – We Are Growing so Fast!
In just 6 months, our background remover has finally processed over 10,000,000 images; Now, our community grows over 357K active users.
Our AI-powered tool processes images and remove it's background in a matter of seconds and with our bulk background remover, you can have your images' background removed in no time. Just drop your images in our tool and let it do the job for you.
And our community keeps on growing…
Our tool is proven and trusted by many expert designers, professional photographers, developers and individuals. We pride ourselves from achieving: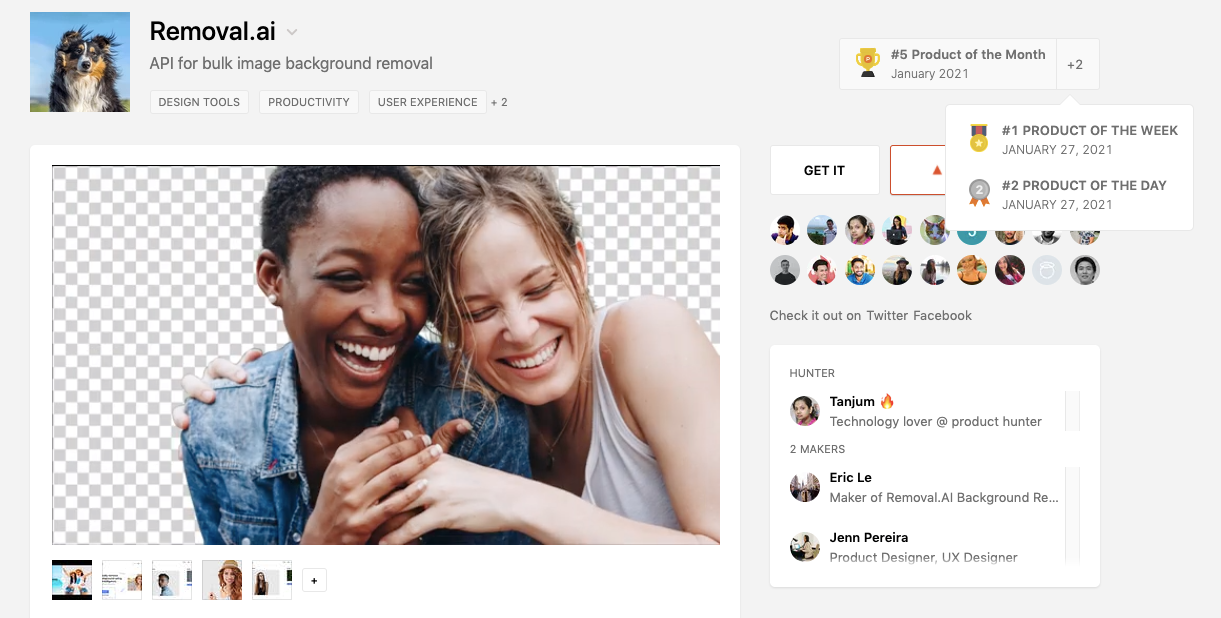 ✓ Belongs to the Top Products in ProductHunt
Our product got #1 product of the day,
#2 product of the week and
#5 top product of the month…
…even if we launched 3 days before the end of the month. In just 3 days we have received 1,000+ support and votes from hunters around the world and it continues to gain more votes up to now.
And we will not stop here… 
We will keep improving, growing, and achieving!

Try our automatic background remover tool now and see the magic for yourself.

Upload an Image Now