Increase your productivity and save more time removing the background automatically from multiple images in a single upload straight to your desktop using Removal.AI Bulk Photo Background Remover for Windows.
Drag & Drop Bulk Photo Background Remover
Upload images as many as you want. Process over 1,000 photos in just a click of a button. Simply drag and drop multiple images into the software application. Click "Start" and watch our background remover for Windows make transparent background for each image 100% automatically.
Optimize Product Images
Crop Setting: The auto cropping features automatically remove the blank space surrounding the foreground.
Ecom Setting: This setting provides optimized output images for ecommerce. Getting the best cutting edge, but may not generate the best results for fur edges. Specifically for ecommerce products such as clothing, toys, gadgets and electronic products.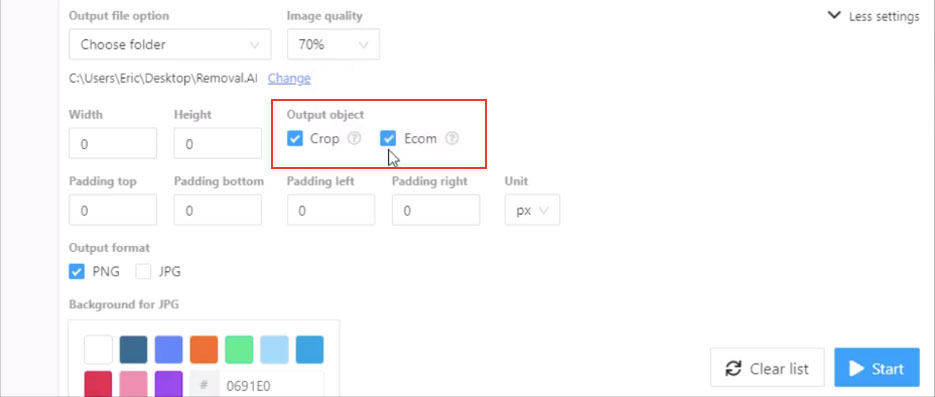 Select Your Background
Choose either to have a transparent background, white background or solid colored background. Then, save images whether in PNG or JPG or both by checking your option in the output format settings.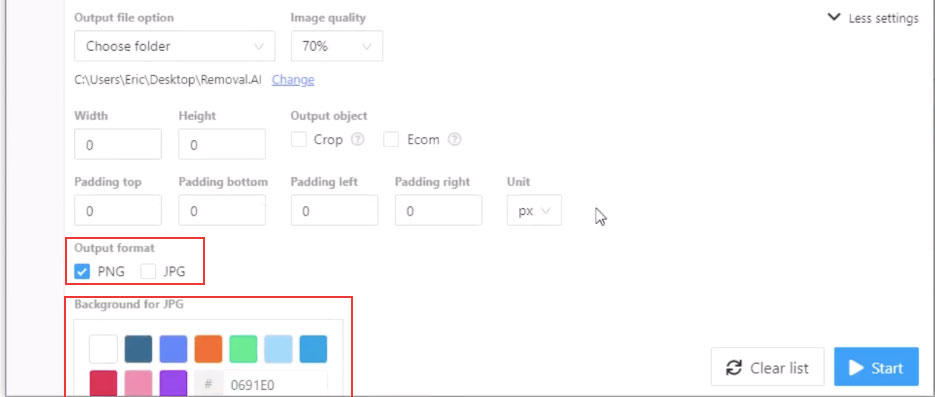 Set Your Output Size
Set the width and height of the output image, adjust padding around the foreground and resize the image quality. With bulk background remover for Windows, you are totally in control. Configure your image requirements under settings, and it will automatically apply to all image files.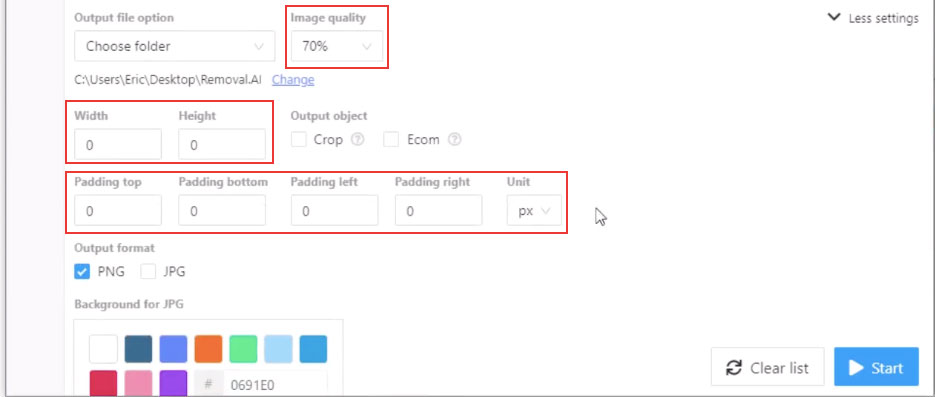 Exceptional Cut-out Results
Produce high-quality and professional cut-out images with transparent background – even with complicated edges like fur, and other challenging edges. Our AI comes with an advanced technology to get better, precise and clean results in lesser time and effort.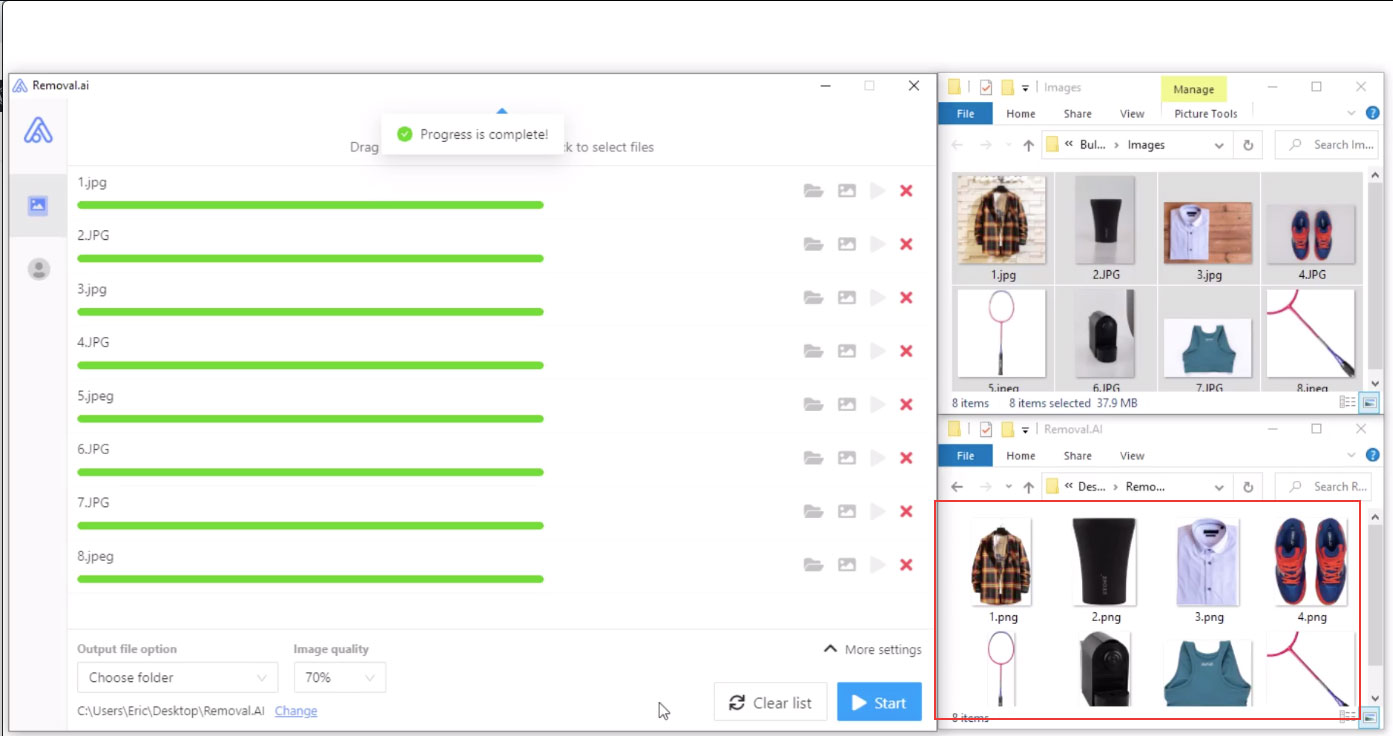 Get Started Now
1. Join at Removal.AI
2. Download the application
3. Enter the API key in the app
Need help on Installation?

Need exceptional results with human touch? Try our manual photo editing services. Get bulk image background edit & removal services done by hand.