How to Make an Image Have a Transparent Background
The advancement of technology brought countless innovations, including modern photo post processing methods. Removal.AI free background eraser is among those AI software that is able to apply innovative solutions for online photo editing, especially in terms of having a transparent background for images. Powered by Artificial Intelligence technology, it is now easier and quicker to remove background from an image. Beyond removing image backgrounds, Removal.AI also has a powerful but simple online photo editor that can further improve the results.
How do I make an image have a transparent background?
Here are 3 simple steps in having a transparent image using Removal.AI
1. Upload Your Image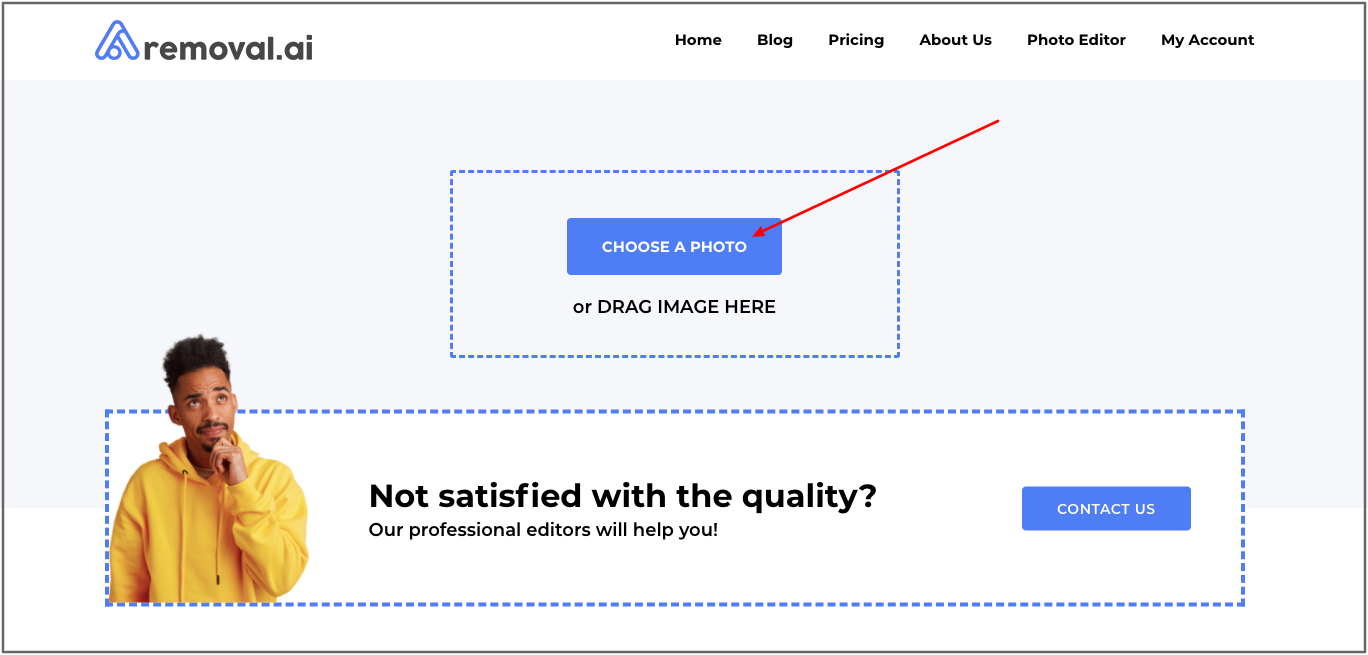 Uploading an image to the background removal tool is easy. Go to https://removal.ai/upload/. You can click on the Choose A Photo button and browse from files for the photos. Another method is to drag the image on the box and the tool will automatically upload the photo file.
2. Wait for the Results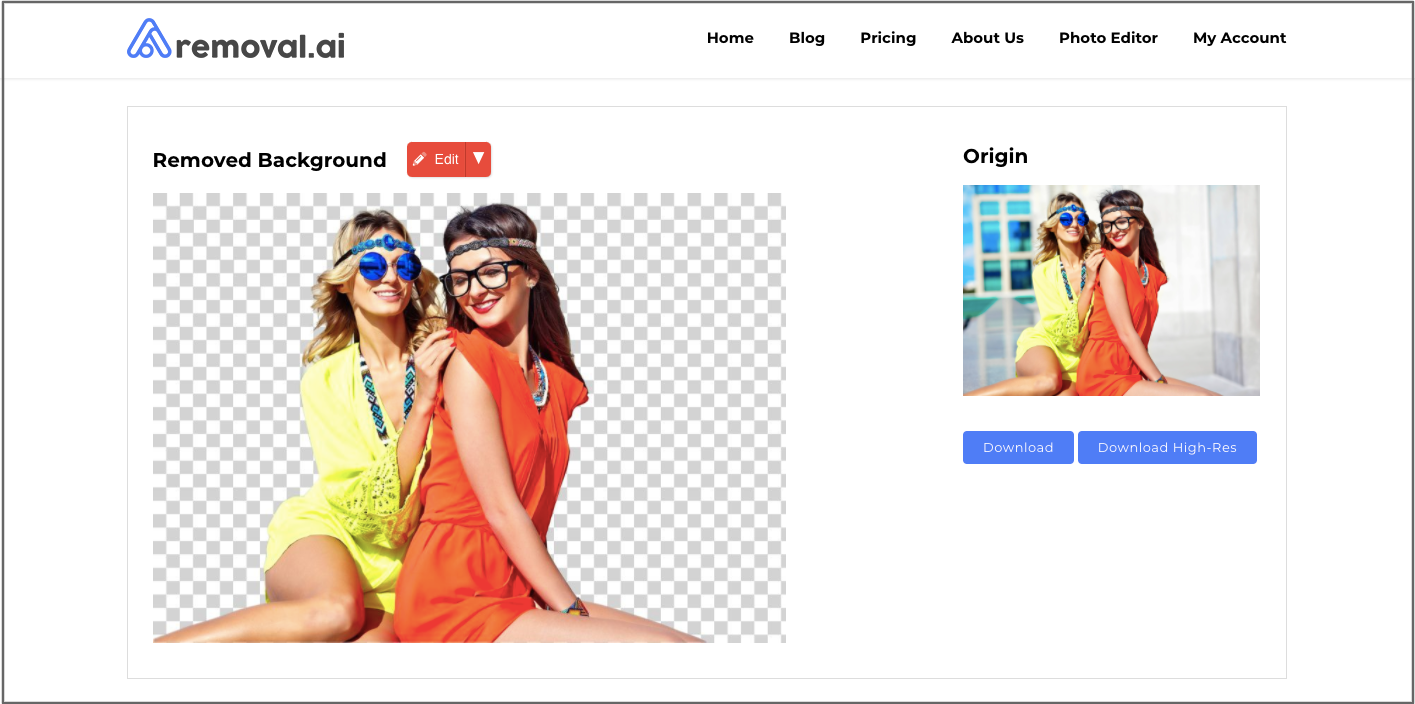 Once the photo is uploaded, no prompt is necessary to start the process. All that you need to do is wait for a few seconds. Then, the background remover will show both the original picture and the one with a transparent background.
While the result is already great, you can further improve the image manually using the free photo editor. Click on the Edit button and you can access the simple online photo editor. You can resize the image, add text, adjust the photo elements, and even add a new background using the photo editor.
3. Download Your Image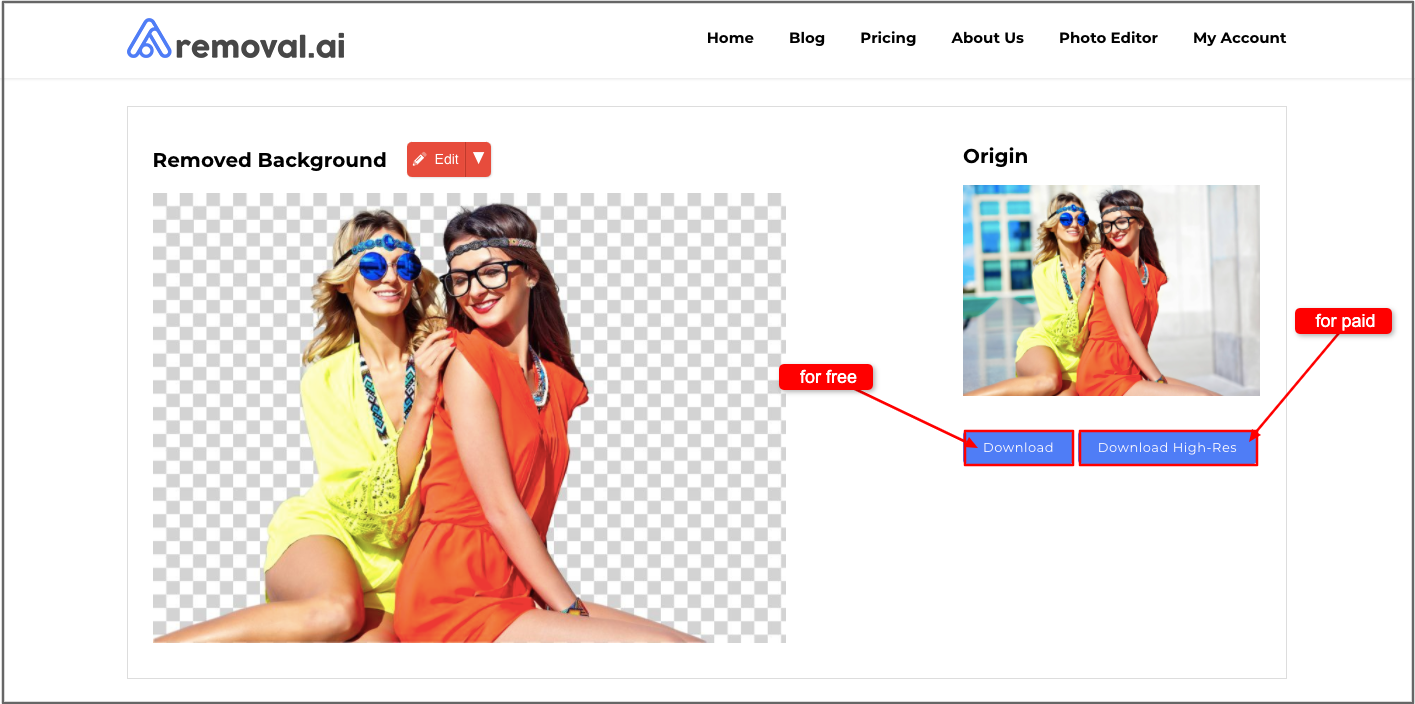 Removal.Ai is a free background remover and it would let you download the photo once it is done removing the background. You may download photos at a 1500 x 1000 pixels resolution for FREE, which is already good for any creative project. For commercial use, however, a higher resolution photo is recommended. The paid version allows up to 6250 x 4000 pixels which will look perfect for projects that demand for the high resolution and professional-quality photos.
Who Needs Background Removal Service?
There are numerous ways how removing background from an image becomes beneficial. Aside from creating a much cleaner look by removing distractions, it also gives the editor a way to be more creative with the picture. This is why there are plenty of background removal service providers who specialize in making photos have a transparent background.
For Photographers
There are many industries who may need a background removal service. First on the line are the photographers who directly work with images. Photos do not always come out perfect straight out of the camera. It will need to undergo post processing for further enhancements and make them suitable for any project. Background removal is among the most used photo manipulation techniques.
For Ecommerce
Another industry that requires high-quality transparent images are the entrepreneurs, especially those who are engaged with online selling or ecommerce. Product photos need to look appealing to the users and removing backgrounds is the best way to do it. It will make potential buyers focus on the products instead of getting distracted by the background and other unnecessary objects on the picture.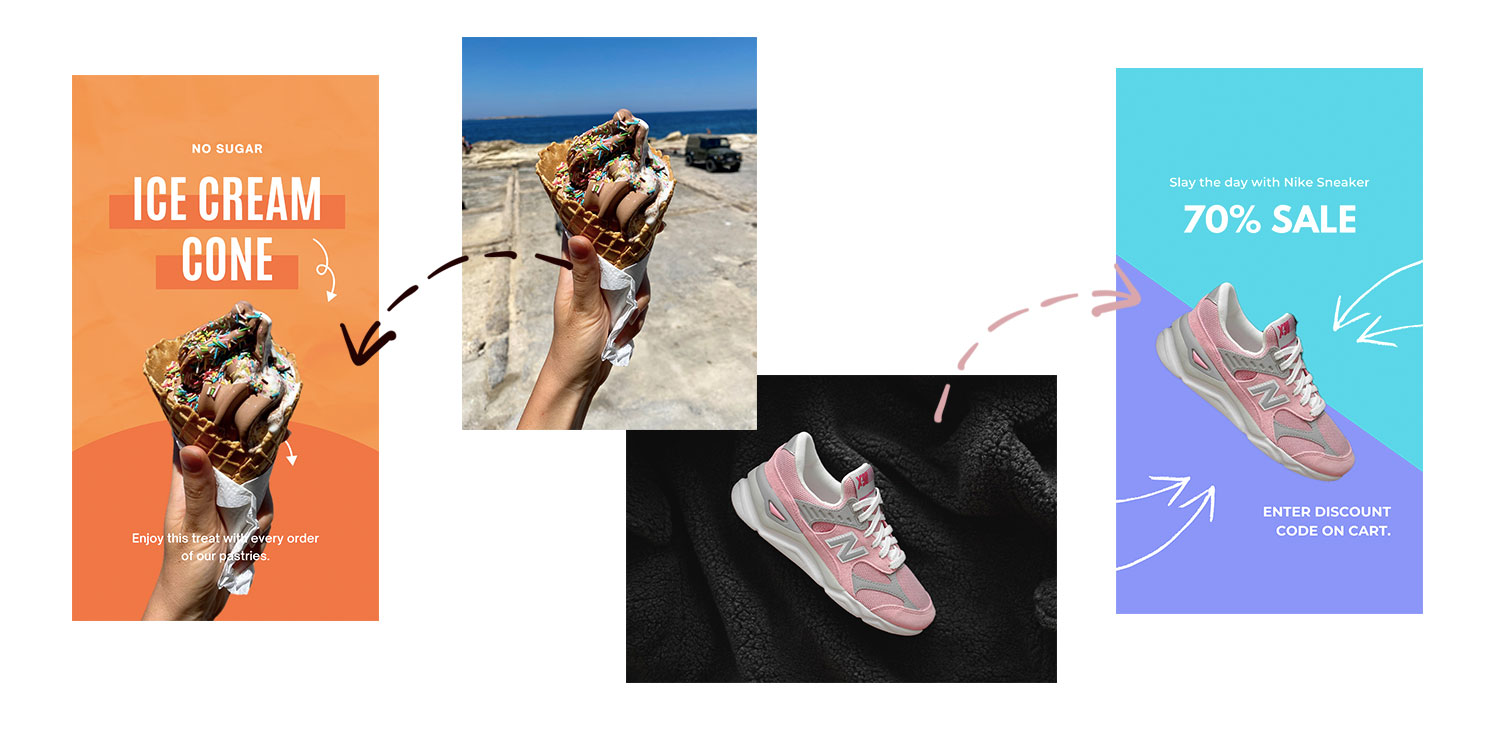 For Marketers/Advertisers
The marketing industry would also benefit a lot from a background removal service. Designing campaign layouts can be a lot easier when the photos are already free from backgrounds. It will give the designers plenty of room to be creative with their projects
For Media/Publication
There are plenty of other media industries that also use photos and can also make use of a background removal service. Some of them include event management, real estate, magazine editors, and even personal users.
Why is Removal.AI Your Best Solution for Your Needs
Having a transparent background makes photos versatile. It can help make the photos look fantastic by having a different background. Entrepreneurs can present effective product photos that would help generate sales. All these possibilities (and more) can be done with the use of Removal.AI.

Our team, behind Removal.AI is very particular with how the tool can be of help to many people. The background removal tool is very simple to use, does not take too much time to process images, has a free photo editor to improve images, and the download quality is superb. Pricing is also very competitive which makes it the best tool to use for all kinds of purposes.

Save your time, money and energy using Removal.AI! Try it now.