How to Take a Passport Photo That You Won't Hate?
Terrible haircut, a shiny face, prominent eye bags, weird facial expression—you name it! There is always a reason why most people hate their passport pictures. The horror of having to live up with an unflattering photo on your most important travel document can be frightening. If you want to capture the best passport photo, then you must be prepared to do a little work beforehand.
A recently taken photo is one of the requirements when applying for a passport. It is only natural that you want to look your best in your passport. After all, your photo is the first thing that will be checked by the officer. So how can you get a passport photo that you won't hate?
In this article, we give you tips on how to prepare yourself for a passport photoshoot and the reason why Removal.AI is your official passport picture editor.

How to Achieve a Great Passport Photo?
Wear Flattering Clothes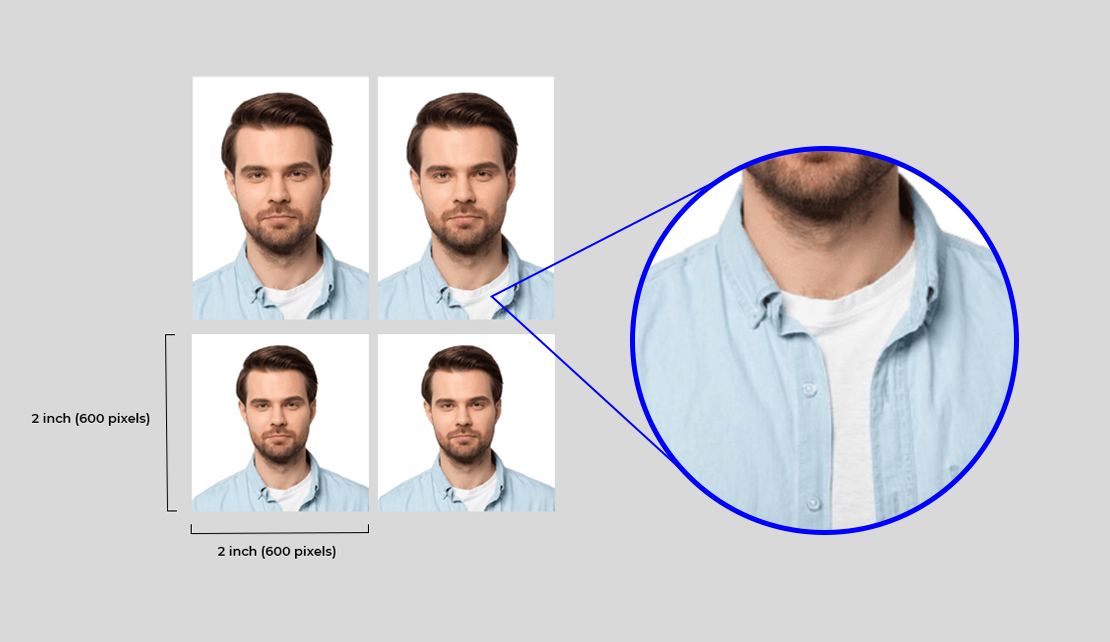 Clothes that flatter you are the best ones to wear when taking a passport photo. Choose one that has a nice neckline or collar because it will be visible in the photo. Taking an effort in choosing which clothes to wear instead of anything from your daily wear will surely make a difference.
A higher neckline is good. Something with a lower neckline may get cropped out and make you look like you are naked in the photo.
Style Your Hair
Your hair must not be covering any facial feature but it is not prohibited to style your hair nicely for your photo. Choose a style that shows your whole face and does not cover your eyebrows.
A haircut right before taking your passport photo is a great idea since your hair will look professionally styled.
Pose to Create a Natural Facelift
Avoid looking tired and stressed out in your photo by improving your posture. A natural facelift can be produced when you straighten yourself up instead of slouching down.
Pull your shoulders back and try to straighten up as you sit or stand to help elongate your neck. Push your chin forward a little to hide that double chin.
Tighten your forehead to create a lifting effect on your eyes and face. To do this, use the facial muscles that you use to lift up your brows. You can picture pulling your face up with your fingers on your temples but just using your head muscles. The effect may be subtle but it will make you look a bit youthful in your photo.
Smile With Your Eyes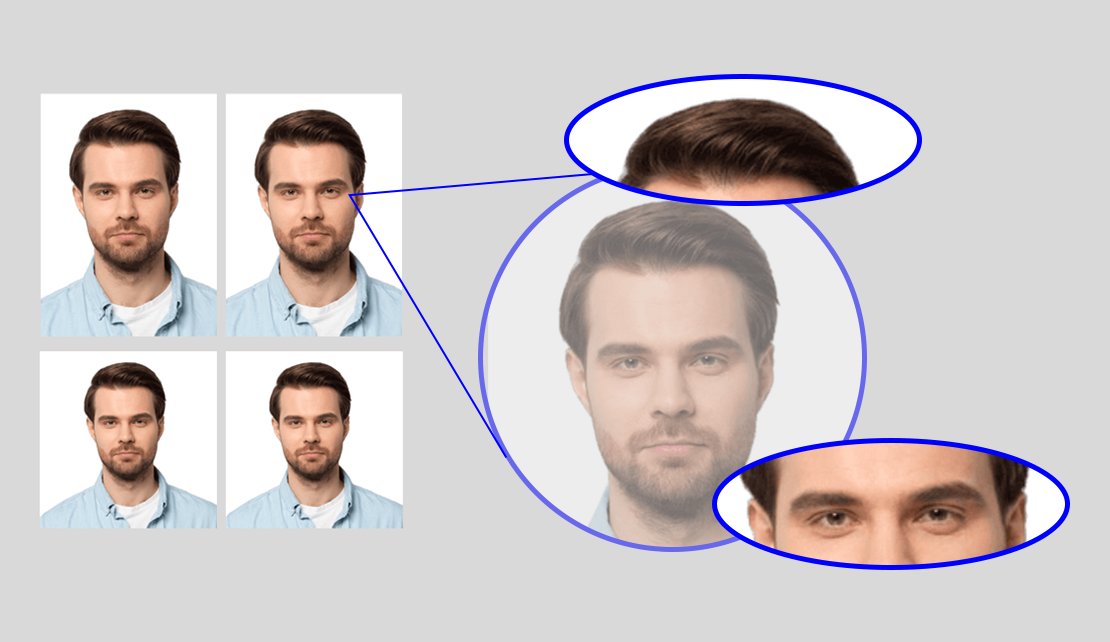 Although you are going to avoid smiling, try not to scowl in your passport photo. Have a neutral expression and smile with your eyes. It can be different for each person but a subtle, gentle smile with your eyes can make your expression look friendlier.
Don't Be Afraid to Take More Photos
Do not be content with only a photo in your hand. Take more photos to get more options. The photographer will perfectly understand if you want only the best photo for your passport. It is going to be in your passport for years so do make sure that your passport photo looks great!
Go to a Professional Photography Studio
A professional photo studio is the easiest way to have your passport photos printed. They are also aware of the guidelines so they can help you follow the requirements. They can also take your photo; given that they already have the necessary gear to take passport photos. After taking your photos, they can go ahead and print and cut the photos accordingly.
Depending on which photo studio, a professionally taken passport photo can cost as much as $15 a pair.
Use a Photo Booth
A good alternative to a professional photo studio is a photo booth. The processing of photos is instant and the photos will be cut automatically. Some cities have photo booths that operate 24/7 so you can have your photos taken and printed any time of the day. This is great if you are in a rush to have your passport photo taken. Just make sure to follow all the guidelines, especially on posing properly.
Take and Print Your Own Photos
You may also do it yourself and take and print your own passport photos. A lighting, a good camera, and a suitable background are all that you need to do this. It is a more affordable option compared to the expensive photo studio and photo booth charges. The guidelines are readily available so all that you need to do is comply with every single one of them. A tripod and a timer can be used if there is no other person who can take your photos for you.
Using Passport Photo Apps
A passport photo app is also perfectly fine if you have a phone that can take really great photos at the highest resolution. It is usually simple to use and will even guide you through the process. It is programmed to detect irregularities so it will let you know if there is a shadow or obstructions on your face. It can even tell you if the lighting is not enough to take a suitable photo so you can adjust the light source.
Avoid using it if there are built-in digital enhancement tools on your app since it is prohibited to make digital alterations on passport photos.
You can print passport photos that you took yourself or bring them to a print shop or you can just use a passport picture editor.
Edit Your Photos
In order to achieve a good passport photo, you can edit it by removing and changing the background to white so that it is compliant with the needed requirements. Remember though, that removing and replacing the background or clothing are the only edits you should do. You must not do any touch-ups such as removing moles, changing eye color, or anything that can make you unrecognizable.
If you do not have software such as Adobe Photoshop installed, you can outsource a photo editor and get a professional photo editing service. Professionals in photo editing can edit your photo by removing and replacing the background and they can also change the clothing into a more professional look at a price.
Use Removal.AI as Your Official Passport Picture Editor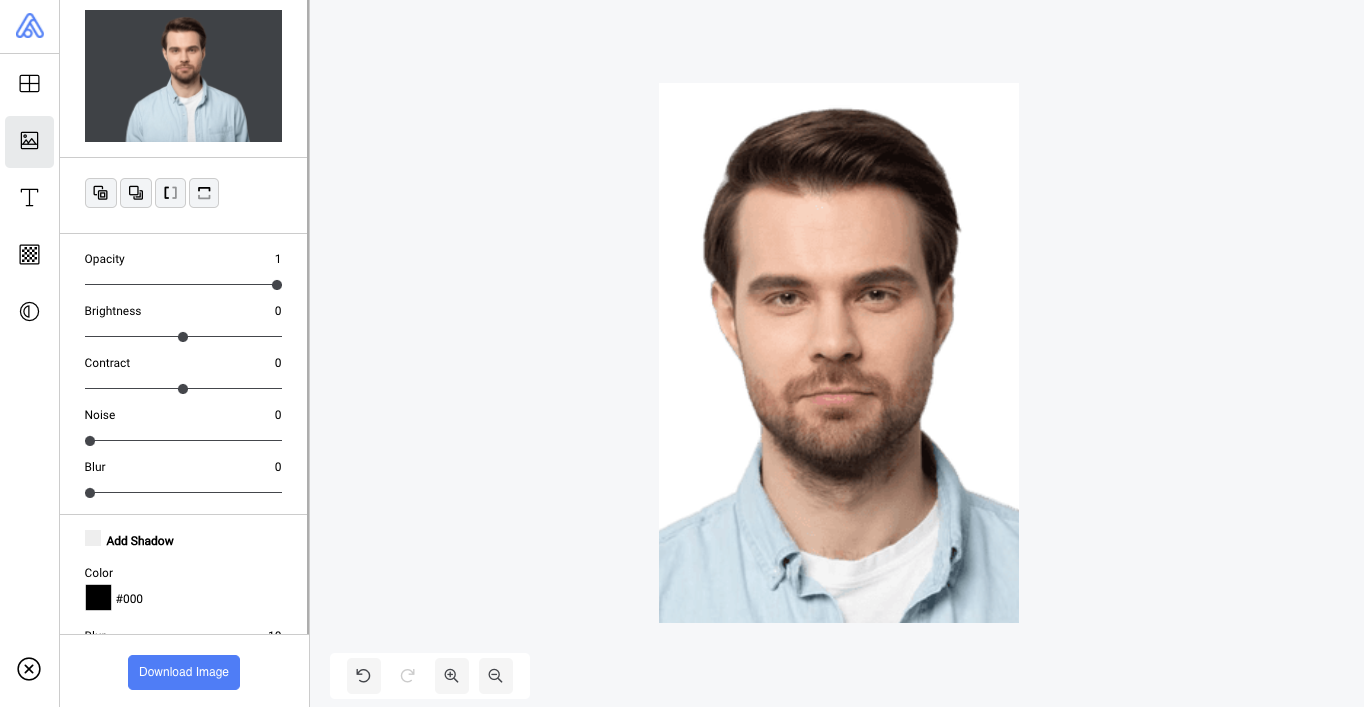 Whether you are a photographer or taking a DIY passport photo, Removal.AI is the best solution for you. With Removal.AI's auto background remover tool, you can easily remove the background from the photo you've taken. With its smart, content-aware feature, your photo will get smooth, feathered edges and you can replace it easily with a white background that's required for a passport photo.

There's no need for you to install Photoshop, Removal.AI is already a perfect solution and your official passport picture editor.

Are you a photographer? Check out Removal.AI for Photographers.

Upload a picture and test our background remover now!

Upload Photo