10 Shoe Editing Apps to Create Better Product Images
There is a need to create compelling show product images for eCommerce. And although there are a lot of professional image editing services offered here and there, there are a lot of available shoe editing apps that can do the job. The good thing is, you don't need to be a pro to use them. Just a few simple tweaks and a basic understanding of lighting and image filters will do.
Being attentive to your eCommerce images will increase the appeal of your website. Besides, who does not like aesthetics and awesome visuals? Let's take a look at the advantages you can get by just improving your product images.
What are the Benefits of Better Product Images in eCommerce?
1. A better reputation
Product photographs that convey your brand and style in a straightforward, efficient, and effective manner are known as brand ambassadors. When it comes to your brand's visual identity, whether it's contemporary, quaint, or somewhere in between, your product photographs are an essential part of that identity. High-quality product photos are recommended to establish client confidence in your items and your business.
2. Improved customers' impression.
Pictures of products tend to get people's attention. It's essential for consumers to ensure that the product they're evaluating meets their expectations, whether they're seeking a specific color, size, style, etc. Making a good first impression is extremely important because people make snap judgments based on visual cues.
3. Gain an edge in the marketplace.
Online customers are flooded with alternatives, including product styles, price ranges, ratings, reviews, etc. Consider your consumers checking over your rivals' items before making a purchase. To maximize your chances of making a sale, your product images must be attractive and portray your items in the best possible light.
4. Helps customers to grasp what you sell easily.
Convenience has always been a significant factor in modern online purchasing experiences. In this experience, clients can't touch and test out anything they're interested in before purchasing them. You may fill this informational void with high-quality product photographs from numerous perspectives. Customers are far more likely to return if they can readily get their information.
5.  Improves the probability of being shared on social media platforms like Facebook and Twitter.
Attractive product photographs are essential if you hope to gain traction on social media. Suppose you want to use visual social networks like Instagram, Pinterest, and Facebook to spread the word about your items and build interest in them. In that case, you'll need high-quality product photographs.
Now that we've learned about the benefits, let's get into the best shoe editing apps so far.
10 Shoe Editing Apps to Create Better Product Images
So how can you improve product images? It begins with the image. Every product in your business should have many high-quality photographs showing the object from various perspectives and being utilized. You don't need to be a pro to participate. Use your creativity and a good camera or smartphone. A basic understanding of lighting and shoe photography can also assist.
So how can you turn "ok" photos into "amazing" photos? Check out this shoe product photography guide and apps.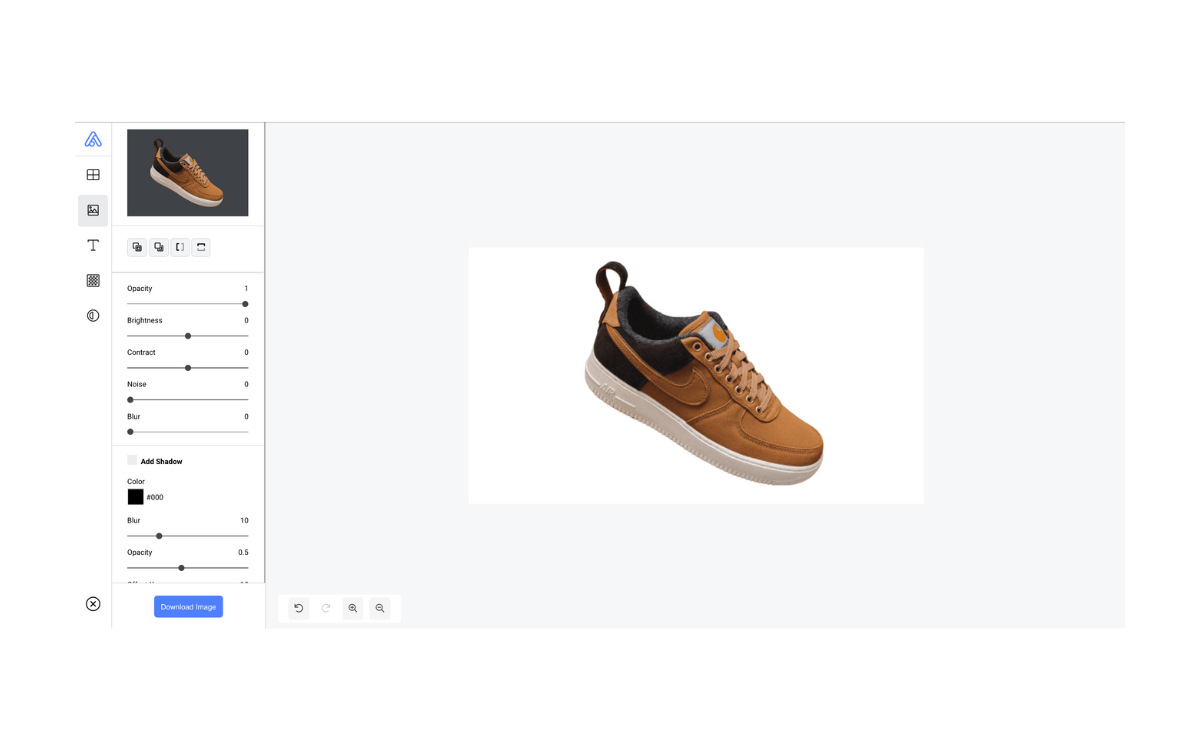 A very promising tool, Removal.AI is mainly a background remover software that uses advanced computer vision algorithms to erase an image background without human intervention. Coming from a team of expert and experienced photo editors, the tool was developed to make photo editing and making a transparent background workflow faster and more efficient.
The free version of Removal.AI allows you to download the altered image by 500 by 1000 pixels in a resolution. Paid plans will let you download high-resolution images–where one credit equals one HD download. With Removal.AI, you can easily edit in just four simple steps:
The first step is to visit Removal.AI.
Drag and drop images or upload them directly from your desktop. Once the image has been dragged into the editor, you may wait for the AI to analyze it. This is a quick and easy process.
Once the background removal is done, you can further edit the image by clicking on the edit button.
After a few tweaks, you can download your image.
Using Removal.AI's small-business-friendly shoe editing app makes it a cheap option for anybody who works with tens of thousands of photographs each month.
Furthermore, you can also download their bulk background remover tool that enables you to create a transparent background of multiple, similar images at once. You can also grab an API key and integrate it with your other tools easily with just a few lines of code.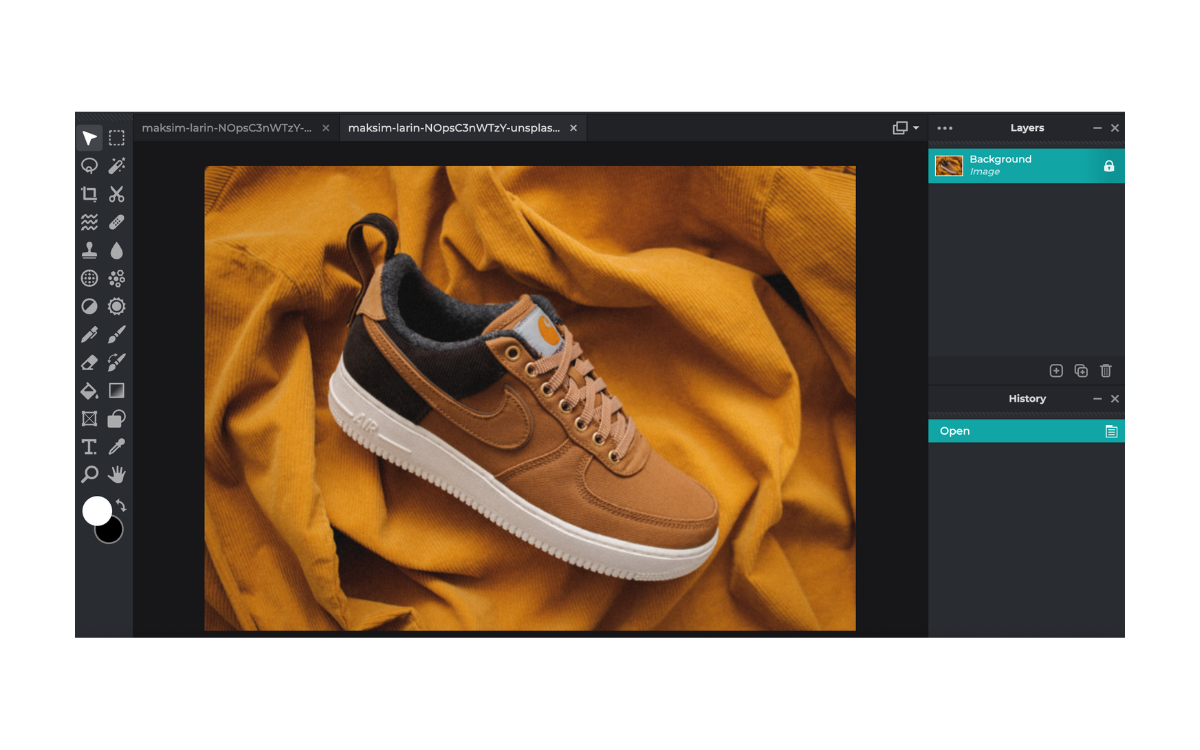 Pixlr is a terrific free picture editor for your phone or PC. With its mighty shoe editing features, you can edit images quickly and easily, whether at home or on the move.
This is because Pixlr is created on Flash. Many photo editing professionals think Pixlr's editor is similar to Adobe Photoshop, but the browser-based program is more manageable.
Included are:
Web-based editing tools are free for business usage.
A family of programs that operate on any browser or operating system.
There are tons of one-click features and powerful tools for color correction, sharpening, blurring, and merging photographs.
Tutorials for more advanced, new features.
Native app for Mac and Android.
Free vector graphics editor and stock picture library for your creatives.
Find out more white background alternatives for your product photos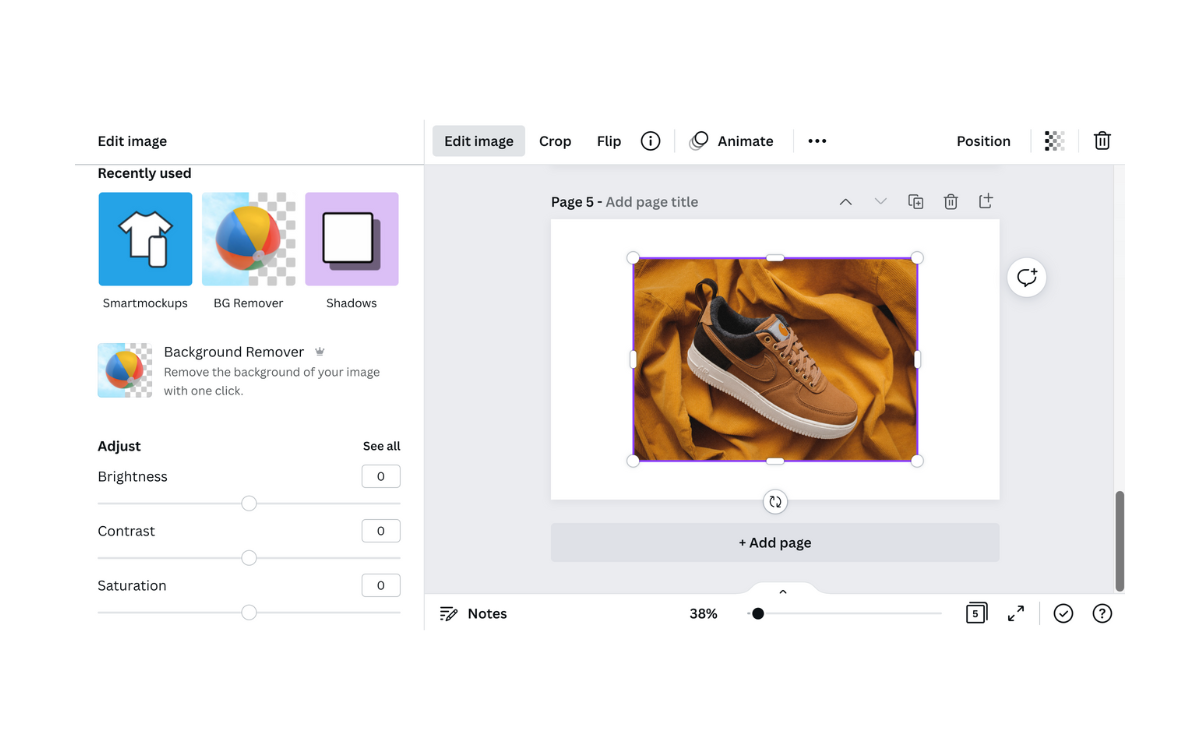 You've probably heard of Canva, the most popular online graphic design tool if you're into graphic design. Using this tool, you may create digital content for various platforms and also make a transparent background out of images. It's also simple to utilize for those who lack design experience. Canva's drag-and-drop interface and plenty of tools make it simple to create aesthetically stunning graphics.
In addition, Canva is the most incredible tool for removing backgrounds from photos. However, you'll have to upgrade to PRO status first. Once you upgrade to the PRO plan, you'll be able to use all of Canva's features. Using Canva's PRO edition for the first month is the best feature. You may unsubscribe at any moment if you don't like it.
Don't be fooled by the simple appearance; iPiccy is one of those powerful free picture and shoe editing apps with many valuable features. It's possible to crop, rotate, and resize your images, apply color filters and warping, and even include clipart into an image. An array of noise and distortion correction options is also available.
The sophisticated capabilities of iPiccy include the ability to add captions, drawings, pre-made borders, collages, and painting effects. A multitude of file types may also be loaded and varied aspect ratios.
Snappa is the only program on our list that offers the same layouts, graphics, and design components for free. You may only download three designs each month. If you need to create images for social media on occasion, it's nice not to be distracted by upgrade notifications or themes that are only available on the Pro plan. As great as Canva is, the free plans highlight the paid options. Less aggressive, yet as helpful.
Snappa's templates are unique but not as themed or searchable as other options. The defaults should be seen as a base for building and customizing.
Graphic designers widely use Photoshop throughout the globe for shoes editing and transformation. Thousands of options let you do whatever you can imagine with a picture with this program. On the other hand, Photoshop is not for the faint of heart. You'll need to understand how to edit images to get the most out of this photo software. If you're looking to study this great and powerful software, thousands of websites are dedicated to your success. This is a premium program individually or in conjunction with other Adobe applications.
Adobe Lightroom is a great picture editor. It's part of Adobe's Creative Cloud software suite. Lightroom is a great shoe editing program with lots of features. It's free, which is nice. You have access to an extensive range of shoe editing tools as standard. A monthly subscription is required to access all features. The free version allows you to accomplish all of this. Simple sliders allow for detailed effects and color changes. Changing the perspective adds subtle effects.
With Lightroom, you don't have to wait for photos to import. These edits on the go are a breeze. Lightroom is worth installing for its extensive feature set, even if you only use the free version. It's simple to use and incredibly efficient.
This app isn't for the casual user but for professional photographers who want or need to capture the most delicate possible shot while on the fly. The program's extensive shoes editing toolset includes such features as selective edit brushes and film-related filters. Snapseed may be entertaining and addictive for photographers who have a keen eye for detail.
If you are a dedicated photographer who needs to spend time fine-tuning your photos, Snapseed is one of the most outstanding photo editing applications available on the market today. There is no paid version of the app.
Photo editing and social media feeds are combined in VSCO. You can do a lot with VSCO, even without a subscription. Correction of exposure, contrast, and temperature. VSCO is perfect for gloomy, dramatic pictures. The app's design is elegant and straightforward. You have access to core tools and more specialist capabilities like an alignment tool. Color correction and RAW shoe editing are also available.
The VSCO software can even edit video. But it would be best if you were a member to use this feature. VSCO's primary attraction is its presets, not its editing capabilities. This massive filter library is a photographer's dream. A subscription is required for the entire experience. VSCO is a free app. It will ask you to join, but you may decline.
PicsArt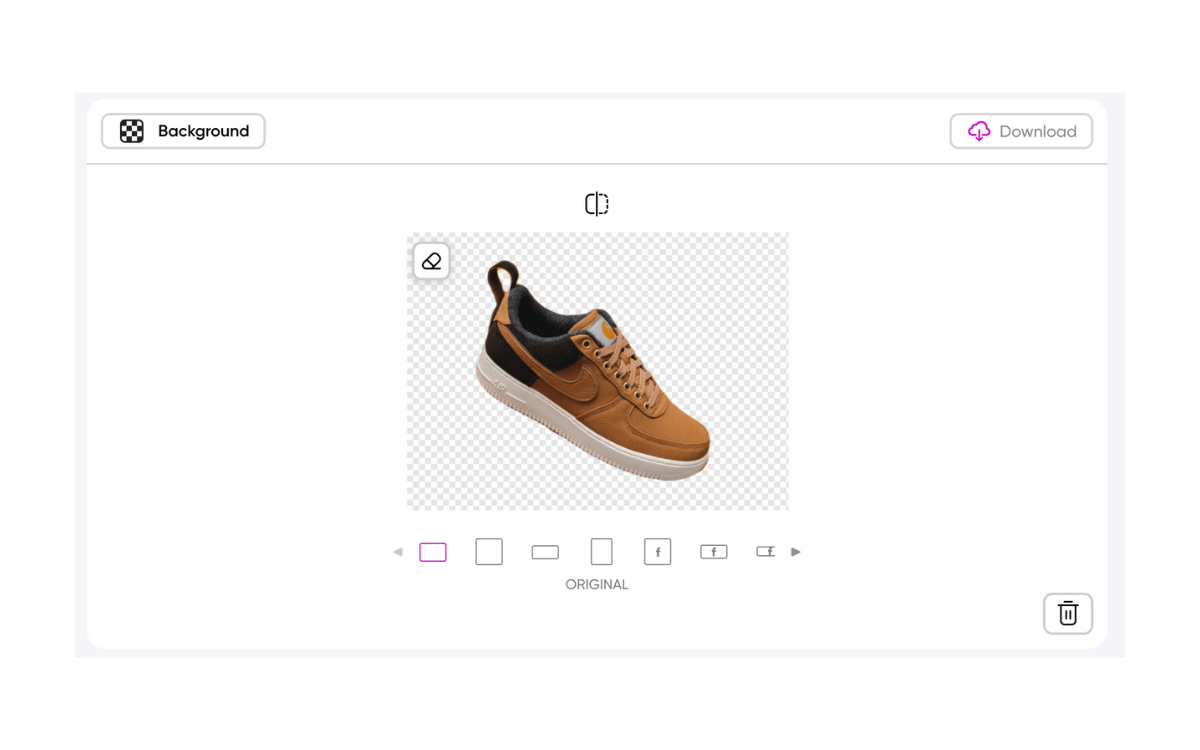 PicsArt allows you to express yourself in various ways, with different photo editing tools and fun filters. Other options include selecting fascinating stickers, creating collages from your photographs, adding text, and sharing. You have an alternatively Featured camera module that provides pre-capture effects and shoe editing features and settings. If you want to share and edit photos with PicsArt's 150 million active monthly users or simply your friends, you may utilize Remix Chat. App users are encouraged to submit their work through various courses and challenges inside the app.
Ads for the PicsArt premium service pop up regularly while editing the app. Using the video editor, plus other tools and filters, will cost you $11.99 per month or $55.99 per year if you turn them off. As a bonus for being a student, A comprehensive range of shoe editing and collage-making capabilities are available in PicsArt for amateur photographers. We have a lot of room to express ourselves and keep things interesting.
Conclusion
What is the best picture editor? It's conceivable that the answer is subjective. It's all about selecting the right program for your shoe photography style. Thanks to high-quality tools that allow you to edit and remove background from shoe images, being a photographer on the road is now much more manageable and the workflow easier. Most editing software nowadays adopt artificial intelligence that allows for rapid and easy photo modification. Some even allow you to edit your photos and videos. Whatever your experience with photo editing, you should try out some of these apps.

You'll quickly discover your favorite. Free applications provide the significant benefit of not demanding a long-term commitment. Begin with them. You will have a say in the final selection. Some apps excel at portraiture, while others are more general. In the end, it's all about how the program interacts with your photos.