Hand-Drawn Clipping Path vs. Automatic Background Remover
'Image editing services' is one of the most sought-out services across industries that rely a lot on images to advertise and promote their products. Among those photo editing services, clipping path or background removal is mostly requested. 
What is a Clipping Path?
'Clipping path' is a photo editing technique or process that is used to separate the portions of an image. This is mostly used for background removal where the subject is selected and cut to separate it from its background or remove the background entirely, creating a new image with a transparent background.
In Photoshop, a hand-drawn clipping path is achieved by using the pen tool and carefully selecting the edges of a subject through a vector to contain it from its background.
Clipping path services are mostly outsourced and require a professional photo editor to achieve.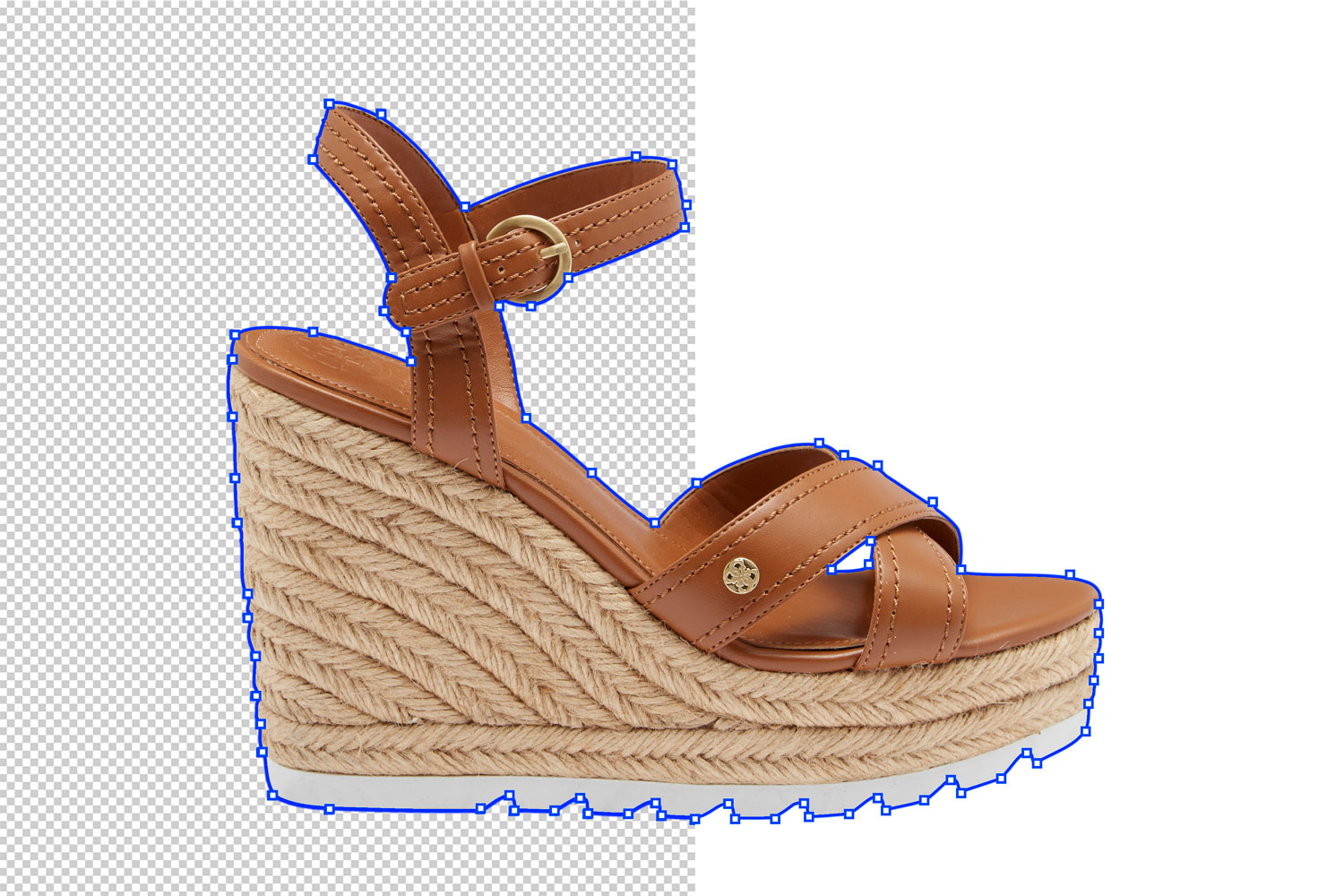 What is an Automatic Background Remover?
An automatic background remover, on the other hand, removes the background from the image with the use of technology, especially, AI. It does not require someone to do a manual selection of the image subject. Instead, it just needs someone to upload an image in it and it will automatically remove the background in seconds.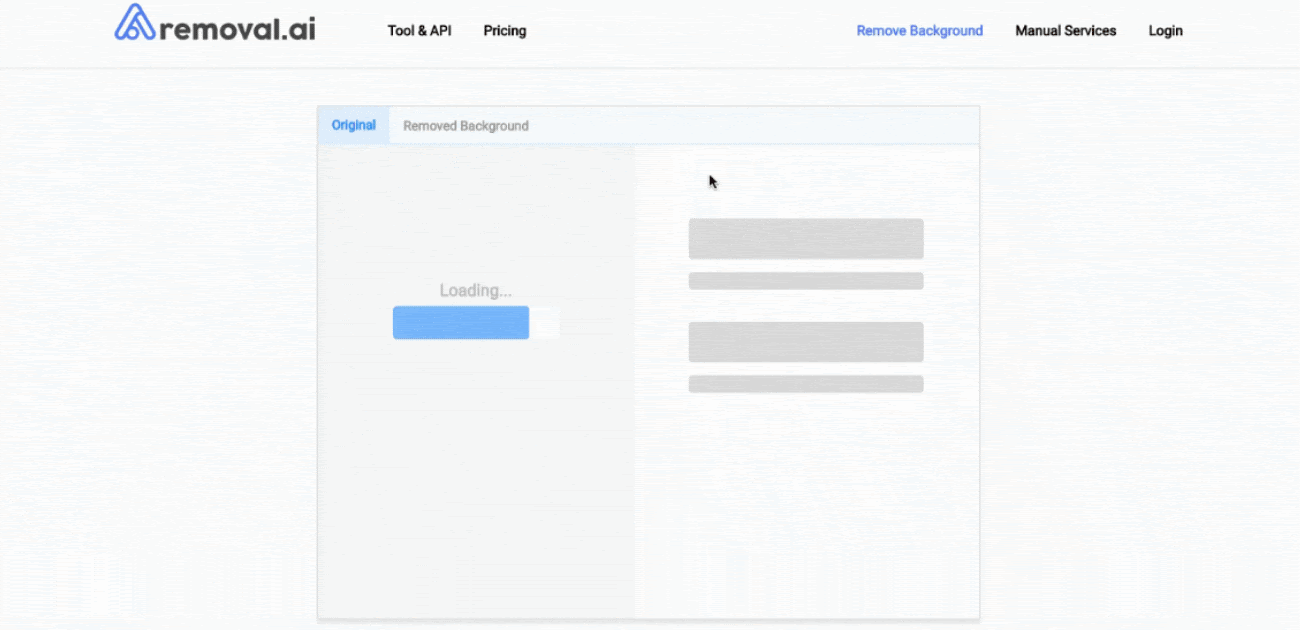 Hand-Drawn Clipping Path vs. Automatic Background Remover
When deciding whether to outsource clipping path services or use an automatic background remover, you have to consider the following:
Both have their own advantages and disadvantages, so we suggest that you continue reading to learn about what they both can offer.
1. Accuracy
In background removal, accuracy is very important. An image subject is usually clipped to repurpose it and place it into a new background to give it more emphasis. In e-commerce especially, the products are placed in a white background to comply with the requirements of some marketplaces. For some, it is preferred because it is free of clutter, giving emphasis to what matters most– the product.
So if the images are placed on a white background, it is important that the edges of the subject are perfectly clipped. It gives the entire image a realistic 'feel' and appeals aesthetically.
So which one is more accurate?
Because the path is hand-drawn by actual professional professionals, you'll expect that the image is scrutinized well and the selection of the edges is carefully done. In terms of accuracy, you can depend very well on hand-drawn clipping path services especially if you outsource experienced photo editors.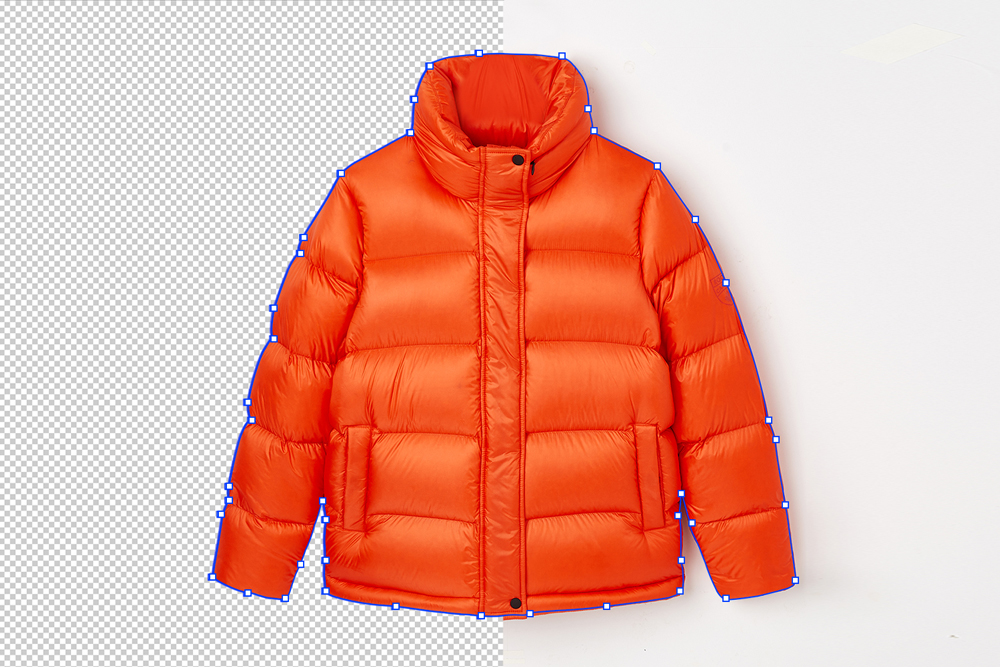 Automatic Background Remover
Automatic background remover tools are expected to be more effective if the edges of the image are sharper and more recognizable. Digital images are made up of pixels and background remover tools segment the images and evaluate each pixel to identify the subject from the background.
In most cases, background remover tools are already very advanced that they can easily process complex images, too, such as those with hair and fur.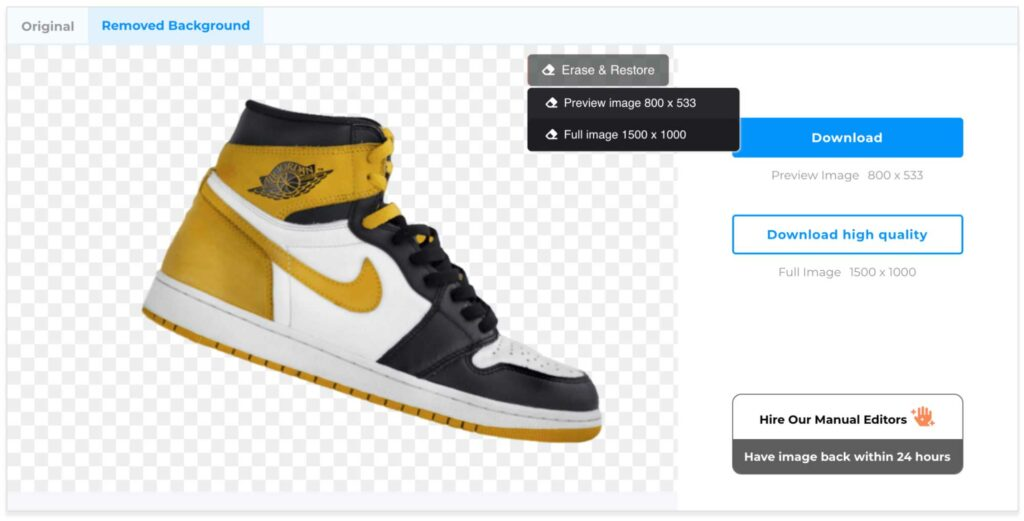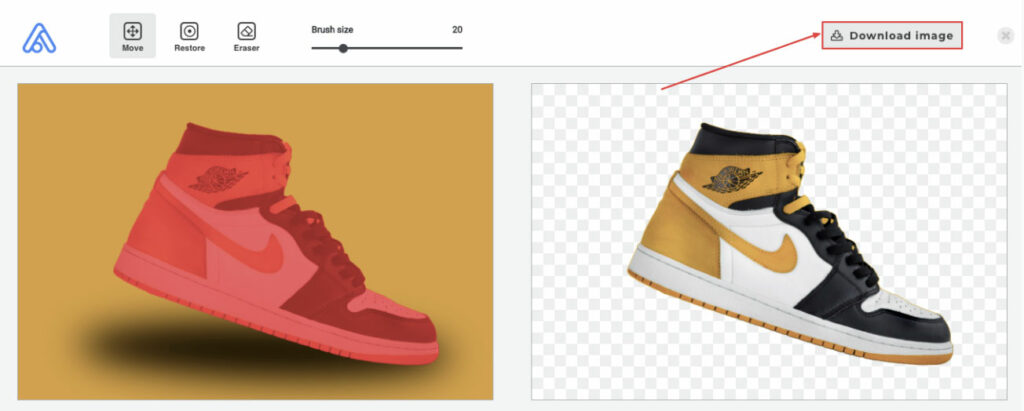 If we only talk about accuracy, many would prefer to outsource clipping path services right away. But as mentioned, it is not the only factor we need to assess, we also need to consider speed, our how fast the images can be processed.
2. Speed
Time is money.
We are all bound with time and our work will always require us to meet deadlines. Aside from that, it is also good to note that the faster you achieve things, the more you can finish. And the faster a task is done, the more time you can save to accomplish high-value tasks and even get the rest we deserve to have.
The more you can produce, the more you are attractive to future prospects who will rely on your speed for better production time.
Since drawing a clipping path requires a careful and accurate selection of edges, it is reasonable to state that it will take some time for an image to get finished. Outsourced agencies as well would need to balance out their overall workload and time schedules and are forced to offer an optimal time of 3 to 24 hours for all clients before giving the images back to them.
Automatic Background Remover
On the other hand, with an AI-powered photo editor/background remover, processing of an image just takes seconds! You can also download and get your image back immediately. Without a doubt, when properly trained, computers can do a job a hundred times quicker than a human being can.
Just consider the scenario in which you have hundreds or thousands of photos. If you use an automated background remover, you may have your images returned to you fairly soon, with the backdrop removed.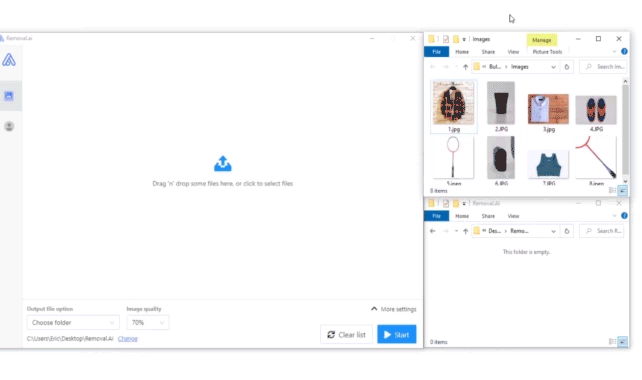 3. Quality
There is a reason why some clients prefer the same person or agency to do the edits of their images over and over. And it is mainly because they are able to maintain the results and the quality from their output as required. Manual photo editing services would offer, aside from clipping path services, excellent photo touch-up services, creating artificial shadows, and making them look absolutely natural and realistic.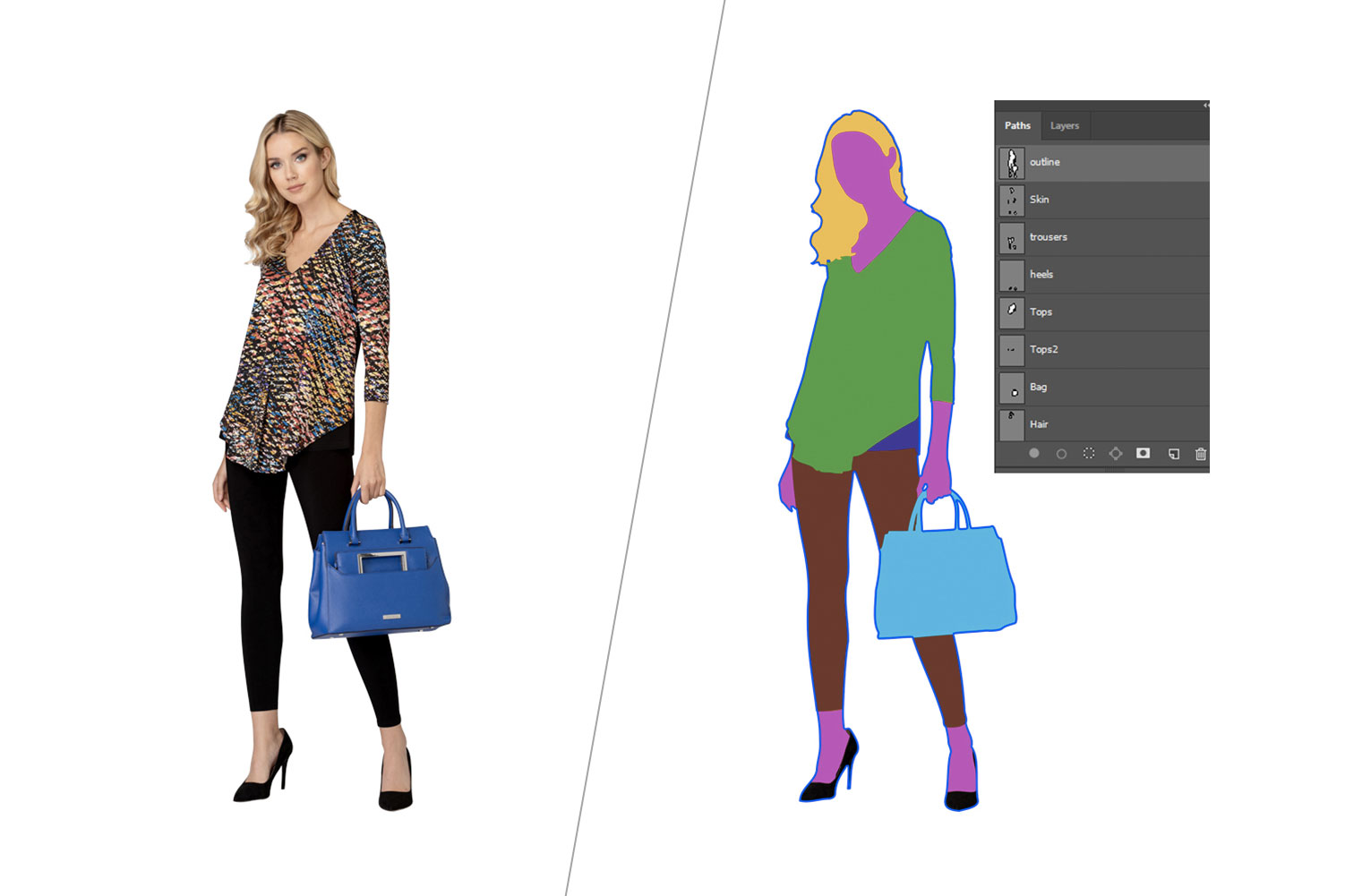 Automatic Background Remover
Photoshop is an excellent choice if you absolutely must maintain the greatest possible quality in a picture. However, not everyone has access to such tools and does not know how to use them in the first place.
Automatic background removers can offer both consistency and quality. Automatic background removal programs have become capable of producing astonishing effects that were previously only achievable via the use of expert photo editors and trained technicians.
Good News, Removal.AI Offers Both!

Don't you wish there was one tool that could do both automated background removal and manual background removal services in a single operation? What if we told you that we had the greatest tool available for you?

Removal.AI is a new online picture background remover and photo editing software startup that is just getting started. We give services to enhance photos with the use of cutting-edge technologies. Knowledge-based methodologies and modern image processing technologies are used in conjunction with one another to provide excellent results. Removal.AI is more than simply a piece of automated software; it also offers manual photo editing services that do each and every edit by hand.

Our picture editors have the ability to zoom in up to 500 percent in order to achieve pixel flawless adjustments. When it comes to picture editing services, we can provide you with excellent results in a variety of ways, from hand clipping paths to image masking.

Our editors can take care of everything for you, including background removal, clipping path services, picture masking, and image editing services. Product shots and intricate images such as logos, cosmetics, real estate images, graphics, images with many subjects, automobiles, technology, furniture, and furry items are great candidates for our manual background removal service.