14 Sites to Download Over 100K Free Pink Background Images
The Meaning of the Color Pink
You may be unaware but a pink background brings nostalgic feelings. This is not surprising since the color pink entails a lot of meanings. As a delicate color, pink denotes anything sweet, nice, charming, feminine, tenderness, and romance. Objects that are associated with this light color are flowers, bubble gum, and anything to do with babies and little girls. It is also considered to represent friendship, inner peace, affection, harmony, and as the color of universal love of oneself and of others.
Psychology Behind Pink
There is no doubt about it, pink is considered to be for girls than it is for boys. No matter what, unlocking the psychology behind using the color pink for marketing can be a game-changer. For example, in some websites, the designers use light shades of pink for the calls-to-action points. While it is not the focal point of the design, it is a strategy to emphasize the most important element of the page. It is used to direct the user's attention to a specific area on the page.
Pink, being a subdued color, is also popular among minimalist designs. The reason is that because it is lighter than most colors, pink can help tone down too strong vibes from a page. It can actually make the design look warm, inviting, and appealing to the viewers.

Marketing and branding considerations regarding the color pink
Picking the right colors to use for marketing and branding can help bridge the gap between the marketing materials used and the target audience. It is partly aesthetic but more of a science. It has been long proven that colors can help communicate any message more effectively.
As logos, the color pink expresses youth and fun that is appealing to the young and female audience. This is why the global brand, Barbie, has it for its logo. Aside from being associated with dainty dolls, pink can also be related to intimate apparel for college-aged women, like the Victoria's Secret PINK line.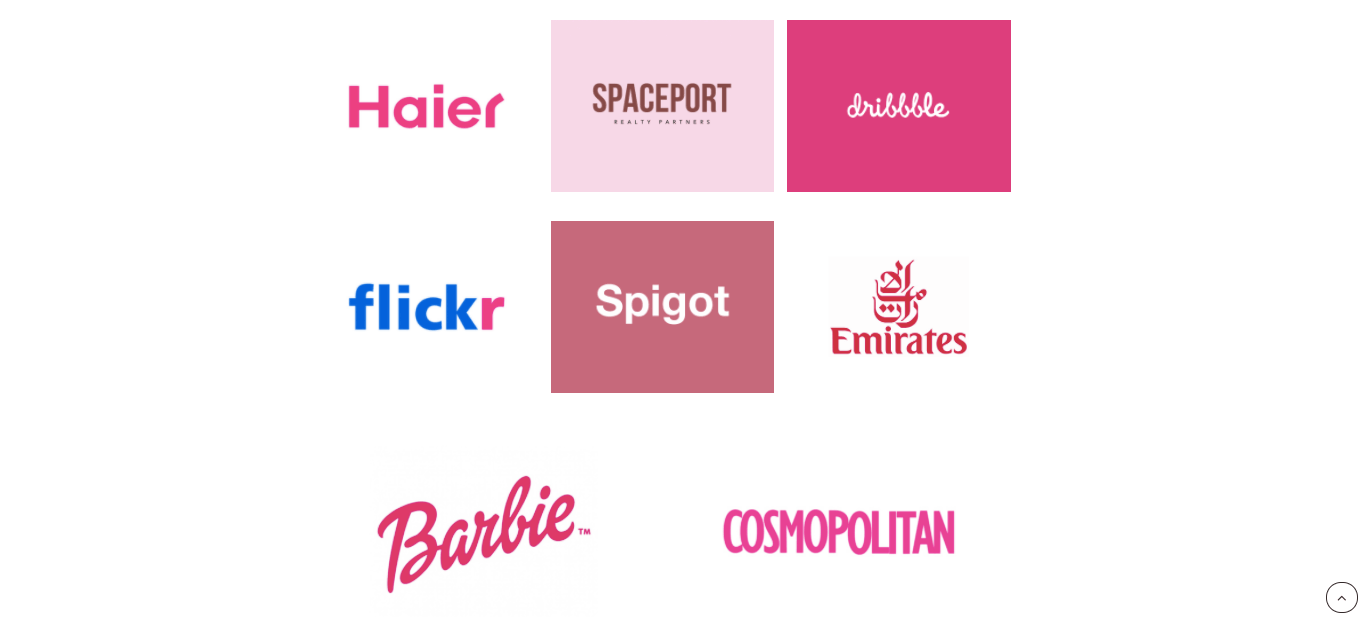 For websites, the use of a pink motif, like a pink background, can be tricky. It can look overwhelming if used too much. The secret is to use it sparingly, preferably in hierarchy, so there is a contrast that makes it effective.
Just like with any other color, the use of pink in marketing and branding will also depend on the message that you want to convey. Pink is strong and versatile but you need to be strategic in using it for your brand for it to be effective.
14 Sites Where to Download Free Pink Background Images
Want to see how you can incorporate a lovely pink background into your campaigns? There are hundreds of sites where you can find stock photos featuring the pink background color. Some of them are free but there are also those who charge for premium photos. While premium photos guarantee the best quality, there's no problem about using free ones as well. All that you need to do is find websites that let you download premium-quality photos for free.
Here are a few sites where you can download free pink background images to match your business: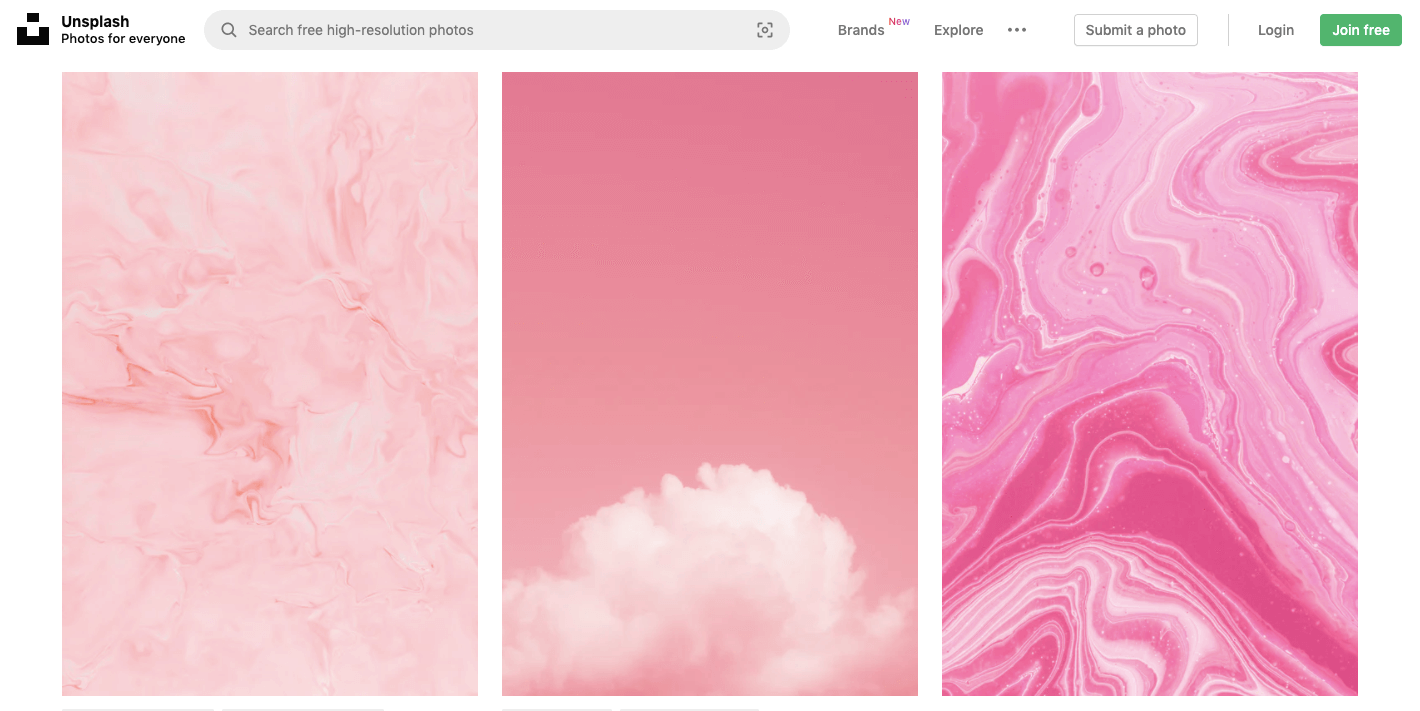 This collection is all about sugar, spice, and everything nice. They look sweet, playful, feminine, and tender. With a free background remover, you can incorporate these backgrounds in any of your photos and they will surely look as dainty as a fuzzy pink feather.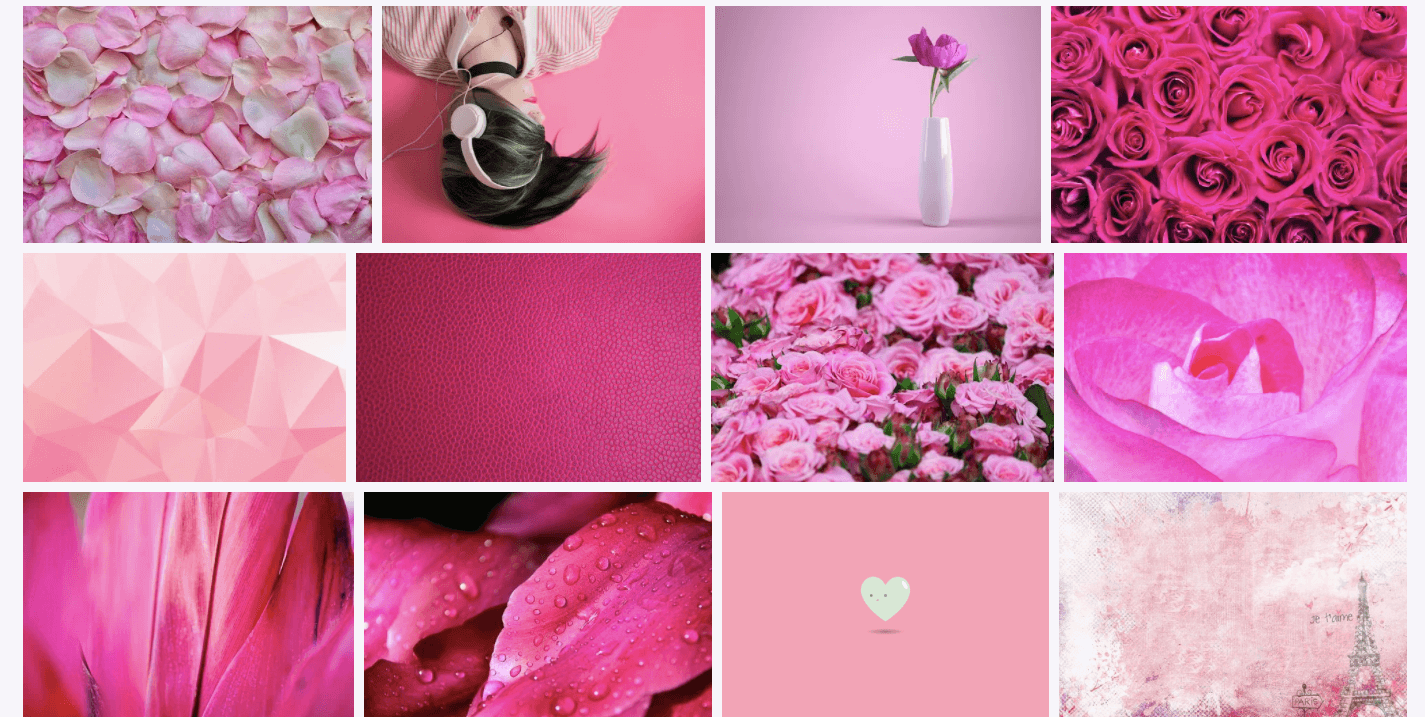 This collection is mostly pink flowers and a few psychedelic patterns. They will be perfect backgrounds for edgy campaigns that need to be bold but still beautiful.
The wallpapers on this collection need only a few editing techniques to incorporate in any page. They look peaceful, romantic, and charming. They will fit fashion photos featuring girls and young women.
This collection mainly features abstract designs in a range of pink hues. They will be wonderful for web pages that need a splash of excitement.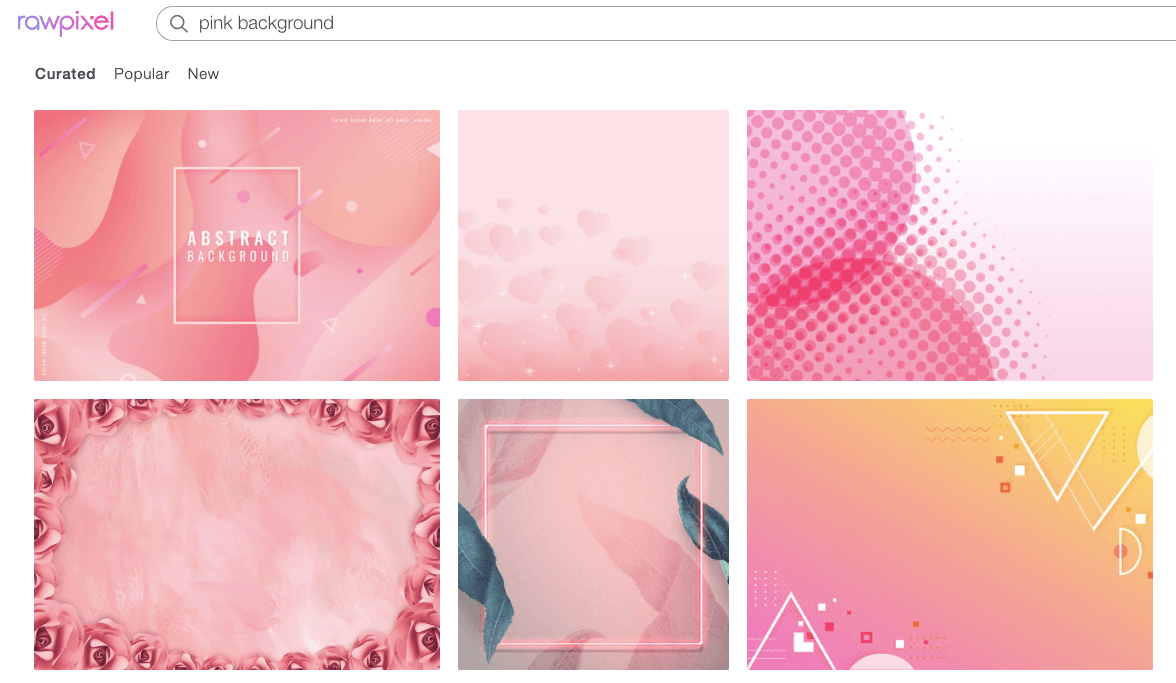 These abstract backgrounds look professional. They give that serene atmosphere that you need to have when trying to convince the audience about your brand. They will be suited for any marketing material, whether in web pages or in print.
The pink wallpapers in this collection are bold, intense, and look very passionate. They are the perfect backgrounds to use when campaigning for something deep as they induce aggressive emotions.
These light pink wallpapers look subdued and have a certain calmness in them. They will look great in pages that are to give off a seductive but sophisticated appeal.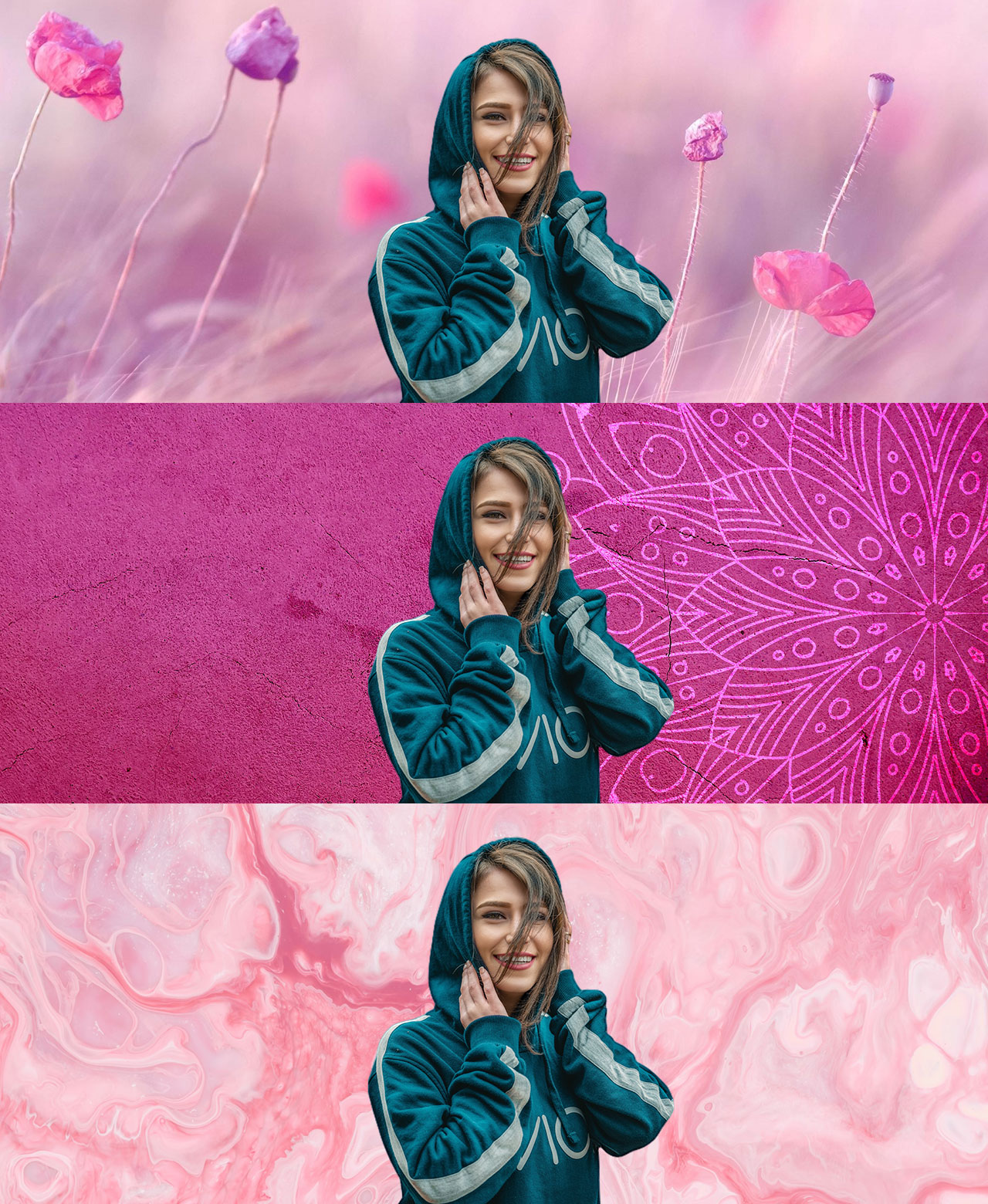 Do you need to place your photo on a pink background?
Remove Background from Image and Replace it with Pink Background.
Try for Free!
The pink wallpapers in this collection are a mix of eccentric and vibrant hues. Some look peaceful but there are also those that give off a high energy vibe. You have to carefully pick one that will suit your campaign or you will have contrasting vibes in the picture.
As expected from HD images, these wallpapers not only look nice but also have a lot of potentials for any application. They can work for portraits but will also look magnificent as a pink background for fashion photography shoots.
Most of the pink backgrounds in these wallpapers feature people and objects as foregrounds. This can easily be fixed with a background removal tool. With a quick tool to remove background, these images will look exquisite for your campaigns.
These HD pink wallpapers are recommended for web pages for mobile devices. The pink colors used will look vibrant in any mobile device. They are highly detailed which can add a professional appeal to any of your pages.
Pastel pinks are perfect for product photos because they look neutral. They make the product look more appealing because all of the focus will be directed on the subject instead of the background. They look pale so they will highly complement any product that needs to look vibrant, such as toys, gadgets, etc.
Most of these pictures are in pastel hues. Although they will be great for any use, you will have to do photo editing to remove some of the foregrounds to make them more suitable as background photos.
Almost all of the photos here are floral abstracts. This means that they will look spectacular for feminine pages. They will also suit any campaign that needs to look elegant because of the delicate details on the designs.
Sites Where to Download Premium Pink Background Images
Although the background photos free download collections from above are wonderful, some of them are not in the best quality. When you are creating web pages or any campaign materials, you need to remember that quality of the picture will say a lot about your brand.
Looking for the best quality photos for a background is quite challenging. One of the surest ways to have professional-looking backgrounds is to pay for premium downloads.
Here are some premium sources of pink background photos that will elevate the quality of your photos: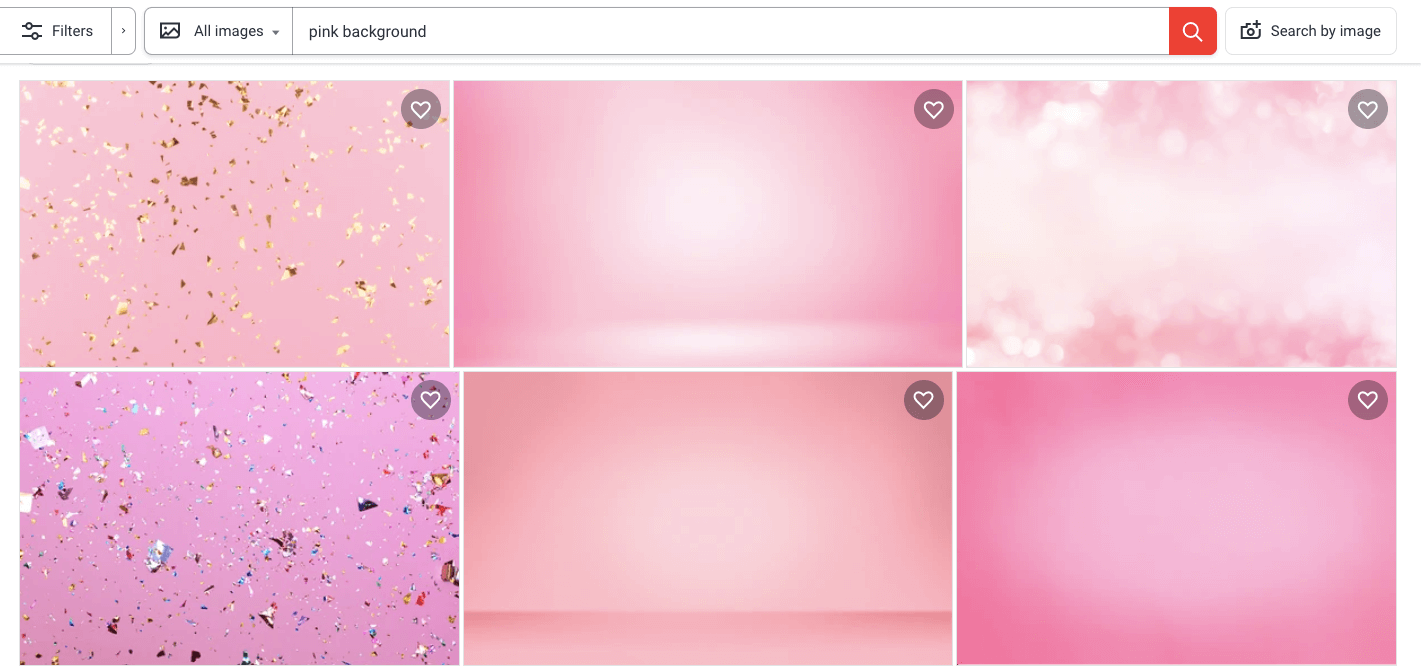 Shutterstock is one of the best places to look for premium photo backgrounds. Textured pinks are not only gorgeous, they also look professional. Have any of these backgrounds for your marketing materials and they will surely appear as though they were designed by experts.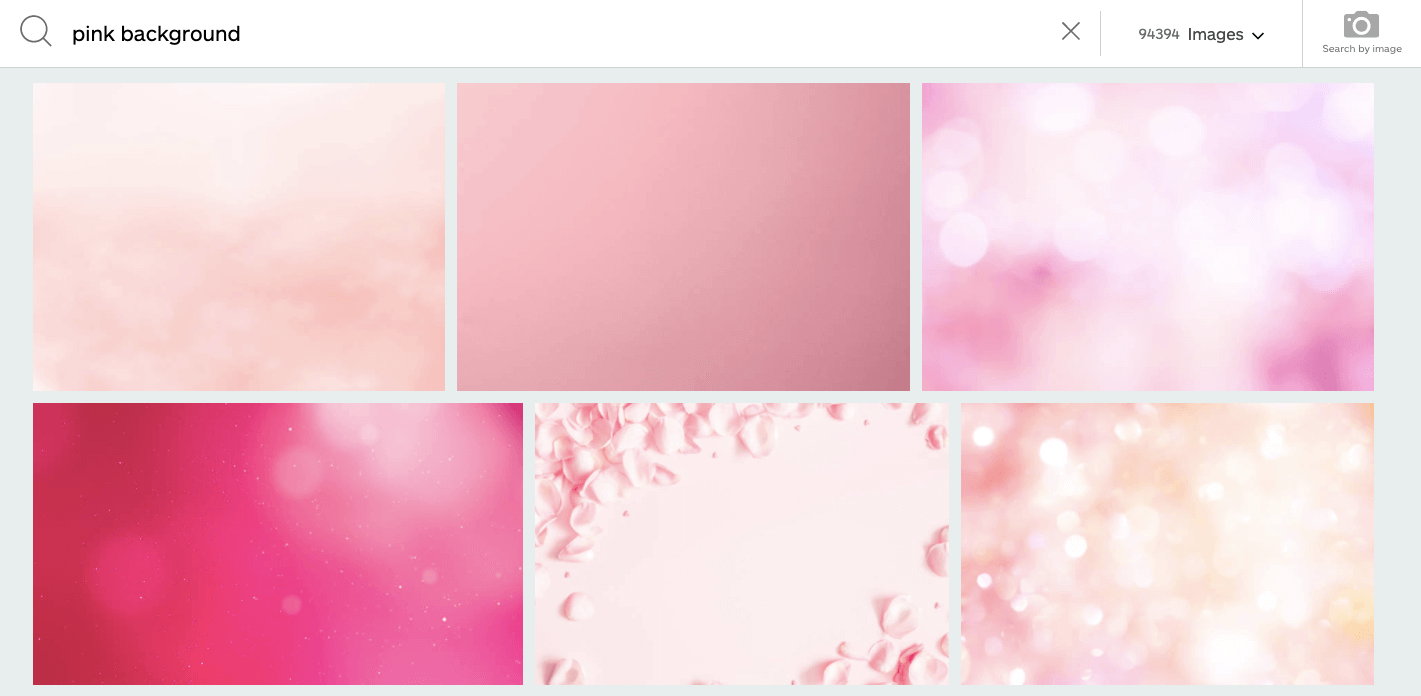 Images have a huge collection of pink background photos to choose from. Because they are premium, rest assured that you will get HD-quality images that will not fail you in terms of excellence.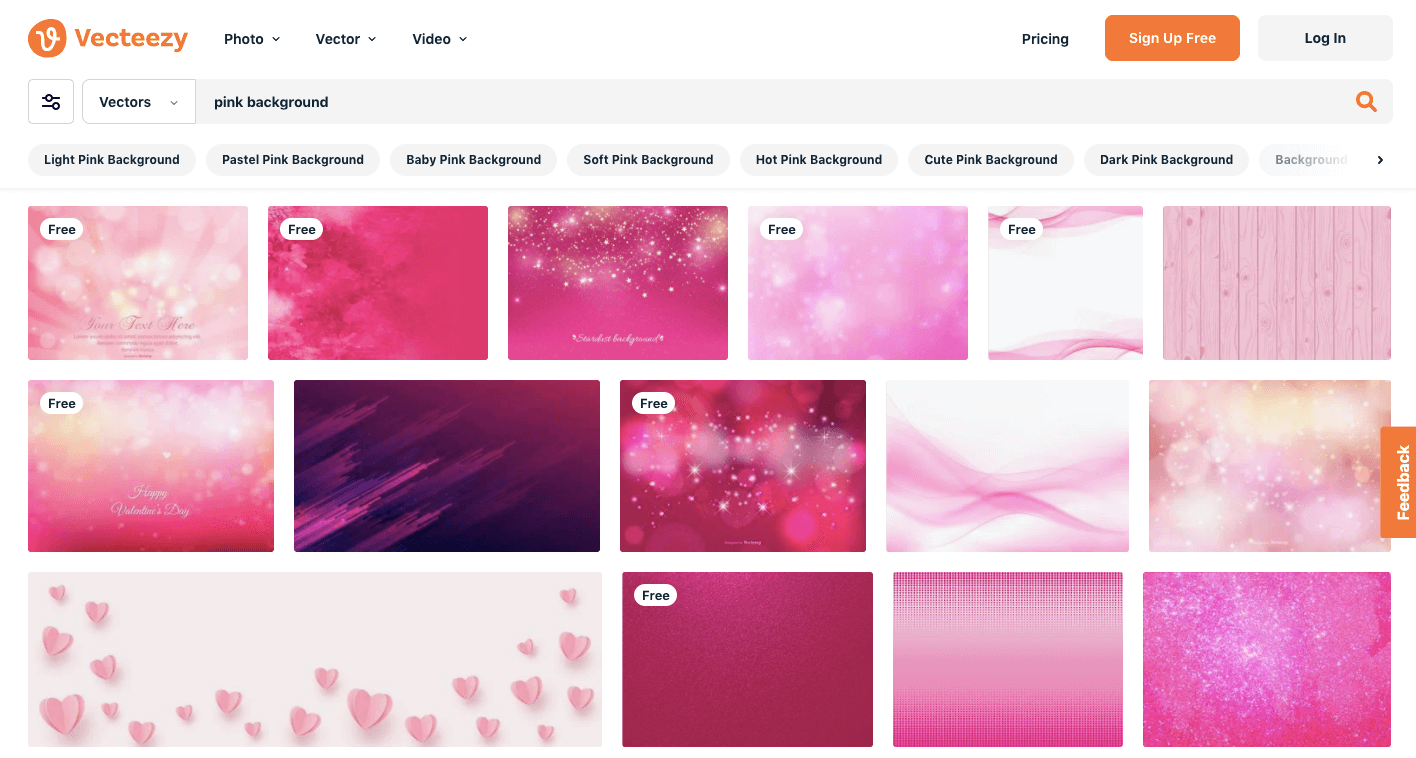 Vecteezy has a fun collection of pink backgrounds. Aside from photos, you may also search for pink vectors and videos. They will look great on any occasion, especially as backgrounds for fashion and portrait photography, as well as for web pages.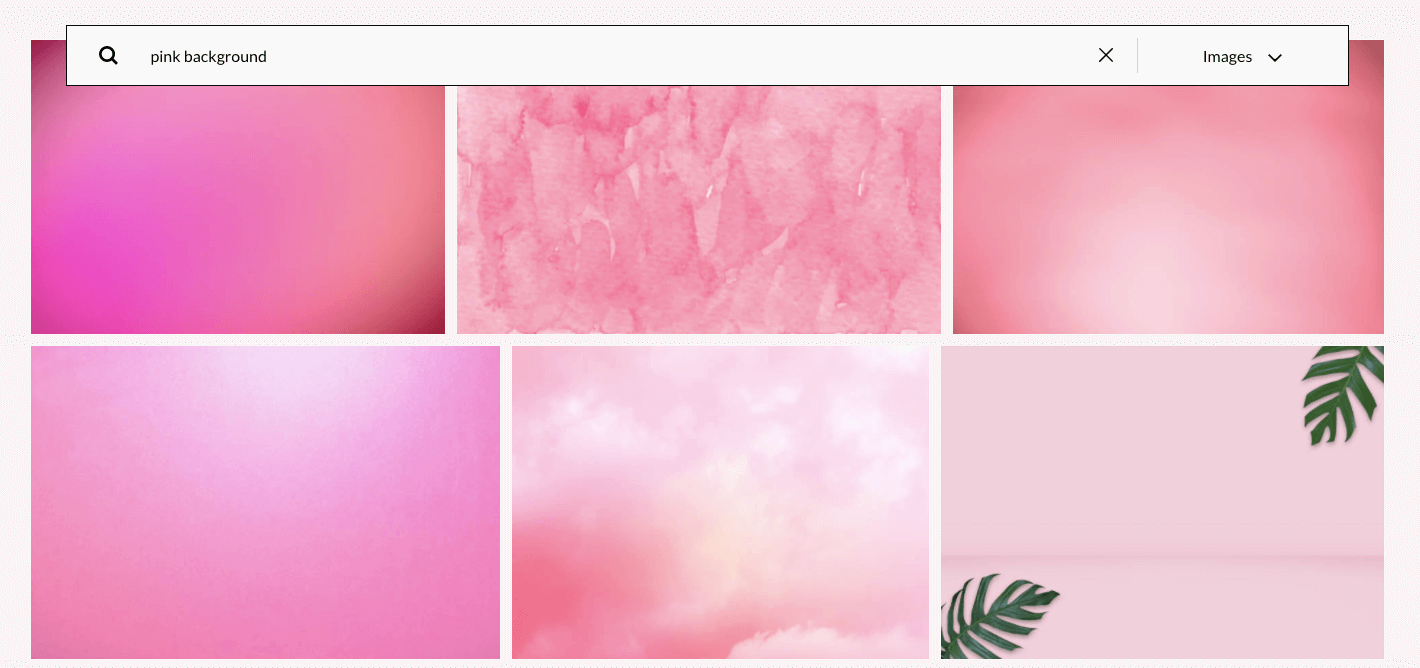 Getty Images has thousands of stock photos in pink colors. They come in a variety of photo quality and sizes. You can surely pick one that will complement any of your pages.
These abstract pink vectors from Vectorstock look professionally-designed and can easily be incorporated to your own designs. There can be a variety of applications where these photos can look awesome.
Bigstock has some of the most amazing pink backgrounds that you can use for video presentations. This set will make any of your presentations look outstanding.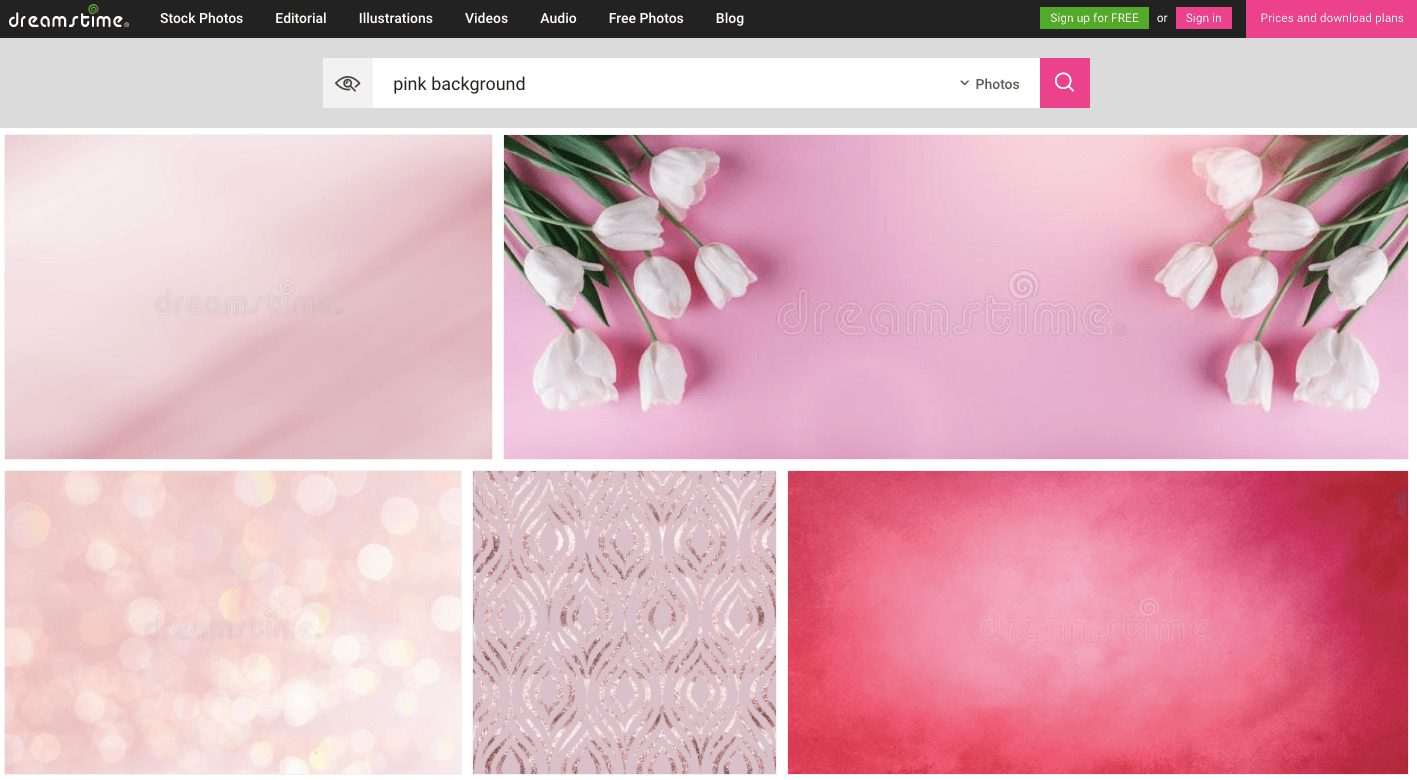 Dreamstime features pink backgrounds that are dreamy and eye-catching. They all look ready to be published as everything looks pristine in terms of design quality.
Need to be bold? These hot pink background images from Adobe Stock are simply adorable. They are stunning and are incredibly designed. Any of these photos will simply make your design look exceptional.
Comparing between free and premium resources, you might say that there is little to no difference when it comes to choosing pink backgrounds. Take note, however, that your choice of backgrounds will define your brand. Aside from having the perfect shade of pink, you must, at all cost, prioritize the quality of what you will use to incorporate in your design.
Also remember that to make these backgrounds more appropriate, you need to prepare your images before you can actually use them. You either need to study about photo editing or you can choose the easiest way to remove background by using convenient background removal tools, like Removal.AI.
Application of Color Pink
In the 1950's pink-colored clothes were common among young boys. It was when American First Lady Mamie Eisenhower said that it was her favorite color that people started to associate pink to girlhood. Although this color is predominantly associated with femininity, its connotation of sweetness, romance, and innocence prove to be useful in a handful of applications.
In portrait photography
Pink is a toned down color of red. Both colors represent heat and passion. When working with portraits, a pink background can help stir up emotions. It can communicate playfulness when a darker shade of pink is used. In contrast, a lighter shade of pink can communicate tenderness. Knowing these will enable the photographer to translate the emotions that the subject wants to portray through the pictures.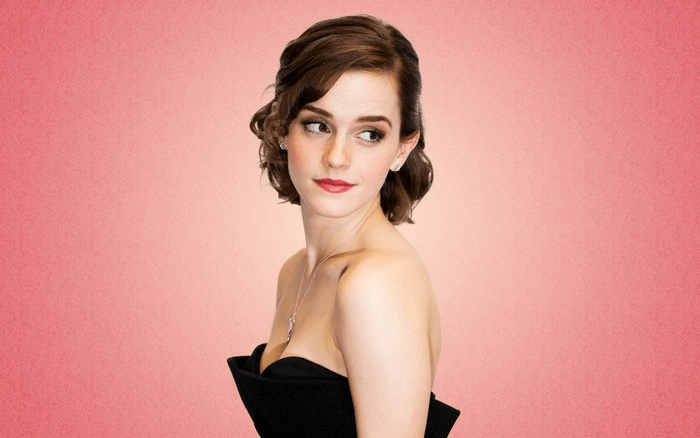 Image Source: Mocah.org
In fashion photography
An unexpected splash of pink can make a lot of difference in a boring fashion spread. When it comes to fashion photography, dark pink hues can be used to give the photos a lively vibe. Especially when it comes to productions that need bold visual impacts, a pink color can bring a strong character into the picture.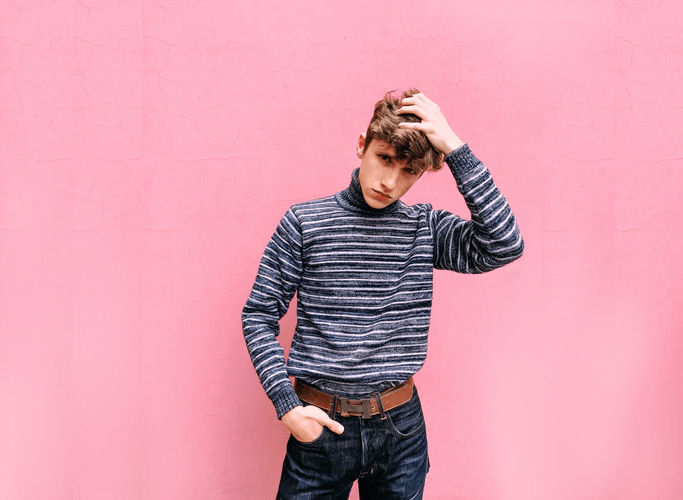 In product photography
The use of muted colors, aside from white, for product photography is an effective strategy to highlight a product. The dainty nature that is connoted by the color pink can deliver a warm emotion that would make any customer become inclined to the brand. You can simply remove background from your product images and place it with solid pink. It also looks clean and neat, delivering a message that the brand it is representing is hygienic.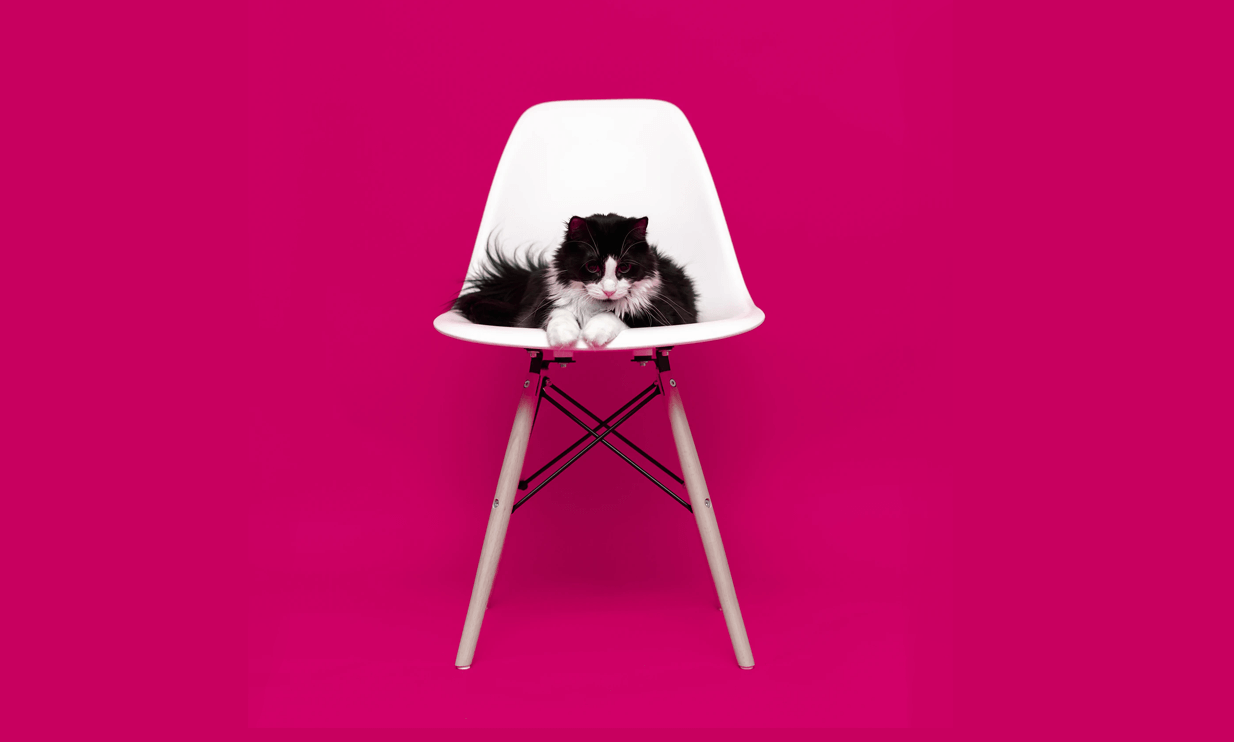 In web and app design
The pink color is associated with "girly" things but many organizations are trying to break this trend. Breast cancer awareness campaigns, for example, use a pink ribbon to symbolize the movement. This displays pink as a symbol for strength and unity. It makes for a great theme when creating web and app designs that are meant to look powerful and innovative.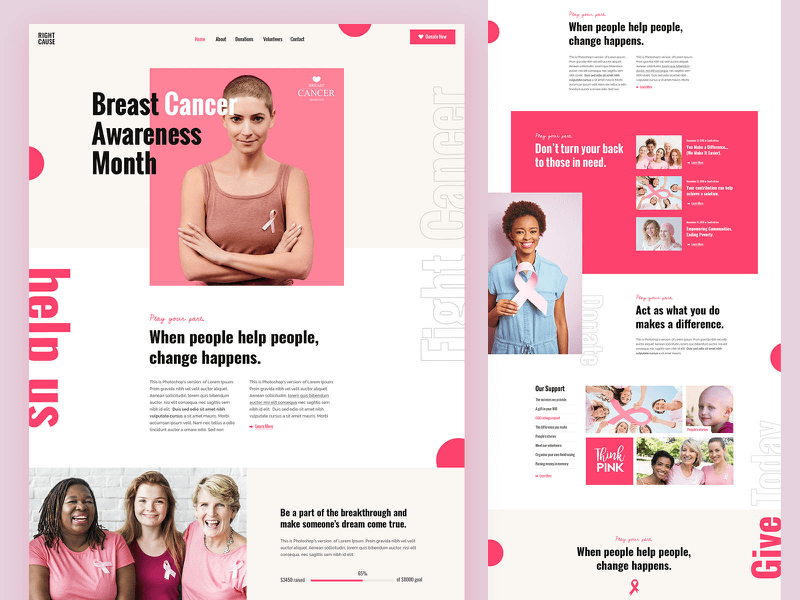 Image Source: Dribbble.com
Your Turn…
It is one thing to know how you can make your marketing and branding efforts a success with the use of colors. It can be complex but knowing that you can evoke certain emotions from the audience through different colors is a good start. There's a lot of psychology associated with using a pink background for your marketing.
At the end of the day, it is clear that a strategic approach can amplify your marketing message. The more you work with pink thoughts in your mind, the easier it will be for you to convey harmony, inner peace, and an approachable stance to the audience.
Do you need to place your photo on a pink background?

Remove Background from Image and Replace it with Pink Background.

Try for Free!