How to Remove BG From Picture With AI?
Whether they are for advertising posters, supermarket brochures, magazines, or website banners, cropped images take a huge part in completing design ideas and conveying clear messages to audiences. For eCommerce, a clear background can help you focus on the image subject, highlight your product, and create a clean, organized shop. Software like Adobe Photoshop has been one of the go-to tools to remove backgrounds easily from digital images. However, not everyone has the ability, skill or the knowledge on how to remove background from picture.
The good news is, technology has always something bigger and better to offer; addressing issues, making things efficient, and making itself more available to the public.
Automatic background removal tools are already available to use for everyone and they can remove background from multiple images in a matter of seconds.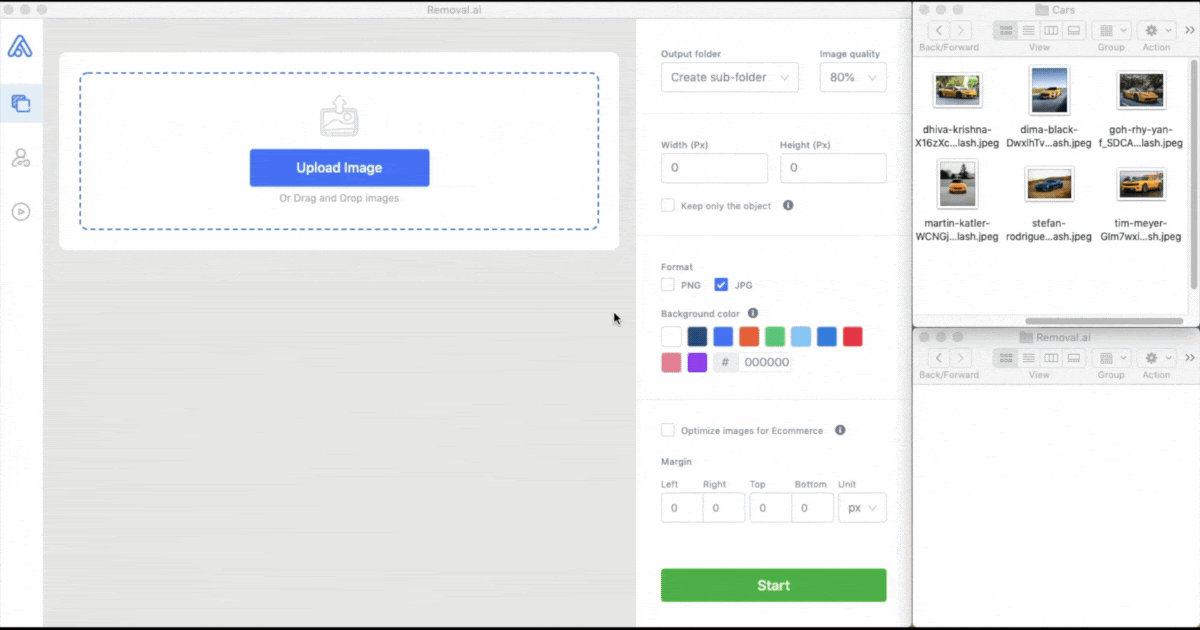 Automatically Remove Photo Backgrounds in Seconds With AI
The concept of Artificial Intelligence (AI) refers to the attempt to reproduce and simulate intelligent behavior in machines while Machine Learning (ML) is a subfield of AI that focuses on designing systems that learn – or improve performance – based on the data they consume.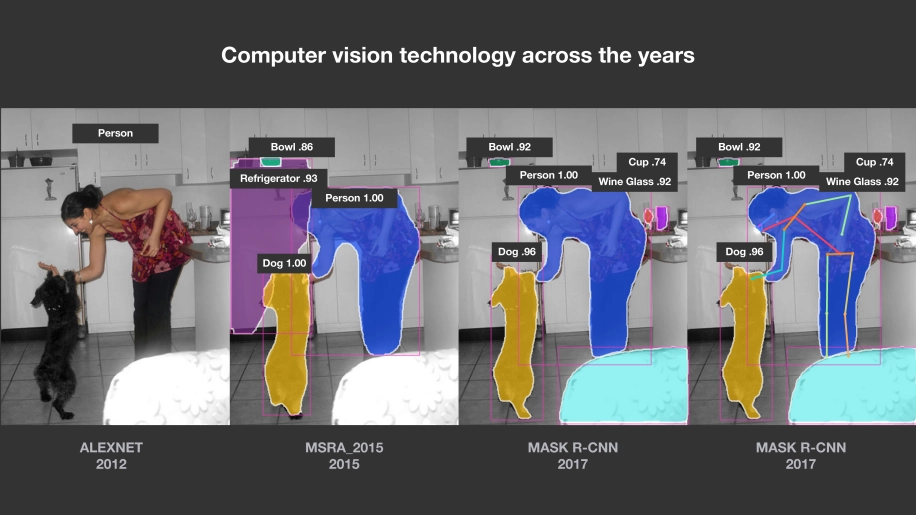 AI mimics the process of how a human being removes the background from an image. It identifies the foreground and then removes the background from it intelligently. The more you feed these types of programs with information and data, the more it improves and becomes accurate.
Unlike using Photoshop which takes minutes to remove background from a single image, automatic background remover tools can do the task of one to a hundred images in seconds. So if you are managing hundreds to thousands of images daily, such tools are perfect to increase your productivity and make your work easier.
What is Removal.AI?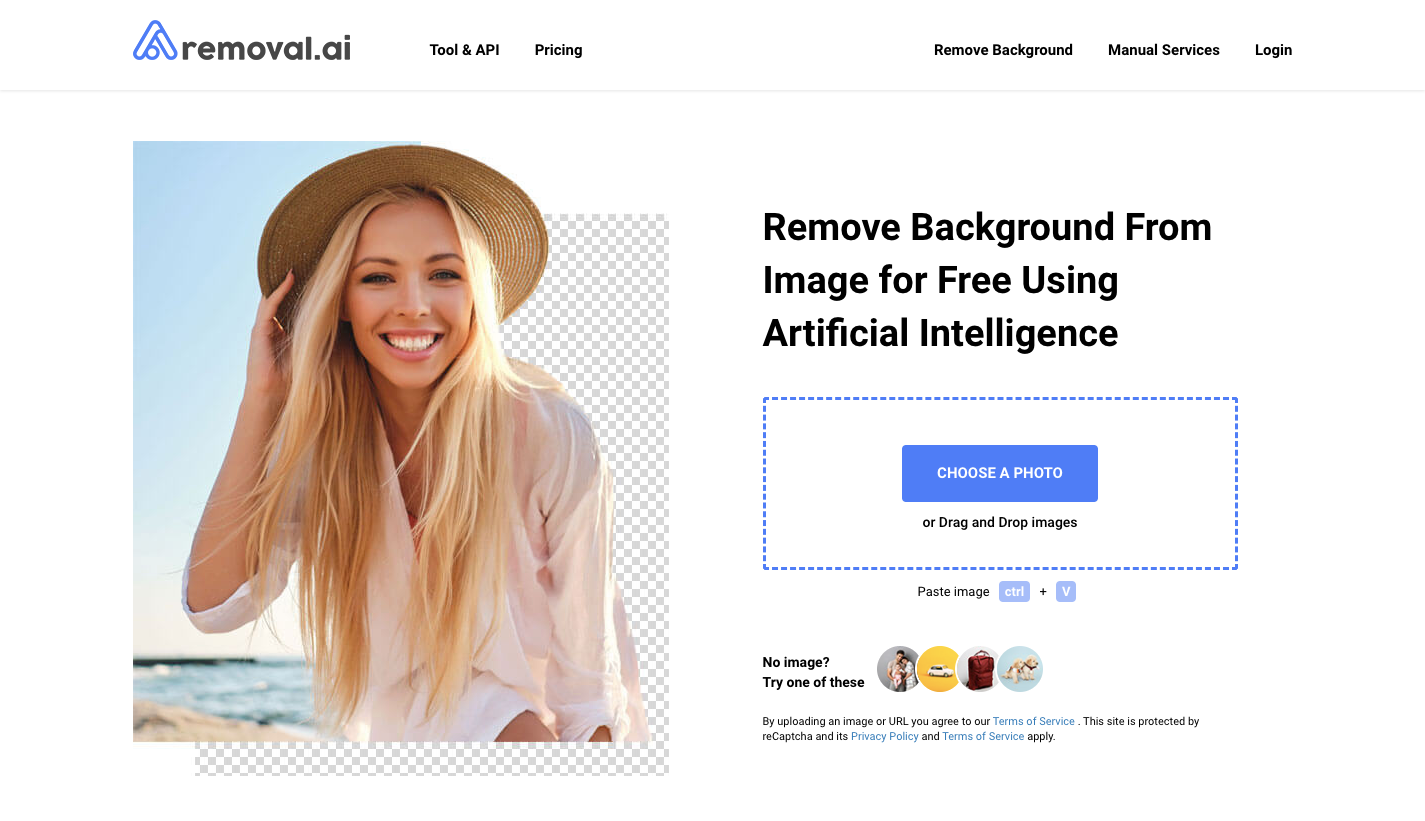 Removal.AI is a tool for the automated removal of backgrounds in photos. It often takes 2 to 3 minutes to manually crop images, but Removal.AI does it in a few seconds. It is the best free tool for removing the background in an image. Thanks to AI, it is 100% automatic. With its AI Background Remover, you can create a transparent background for product images, posters, and banners fast.
How to Remove BG From Picture With Removal.AI?
You can use Removal.AI in just three easy steps:
Just from your computer or you can put in a URL link.

STEP 2: Wait for a few seconds
With just one click, the Removal.AI algorithm automatically removes the background from the photo. This clipping is performed in a few seconds.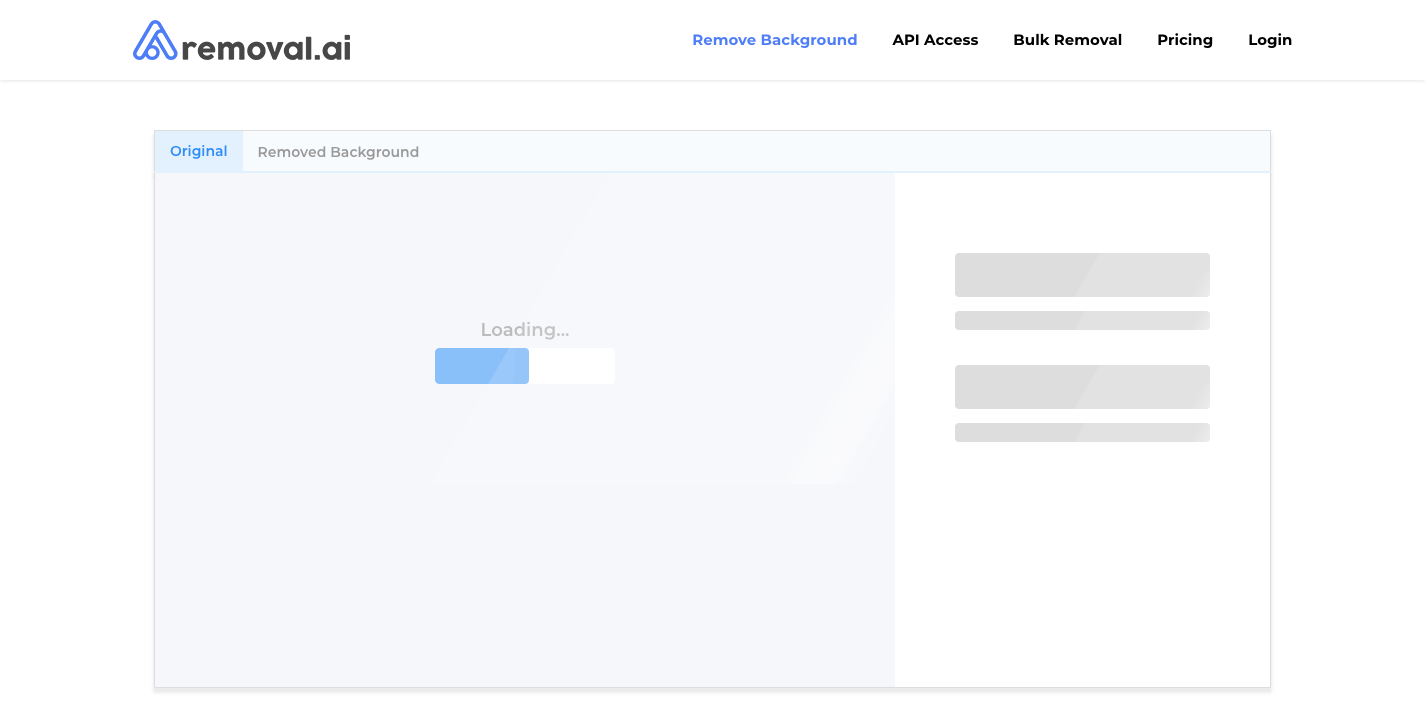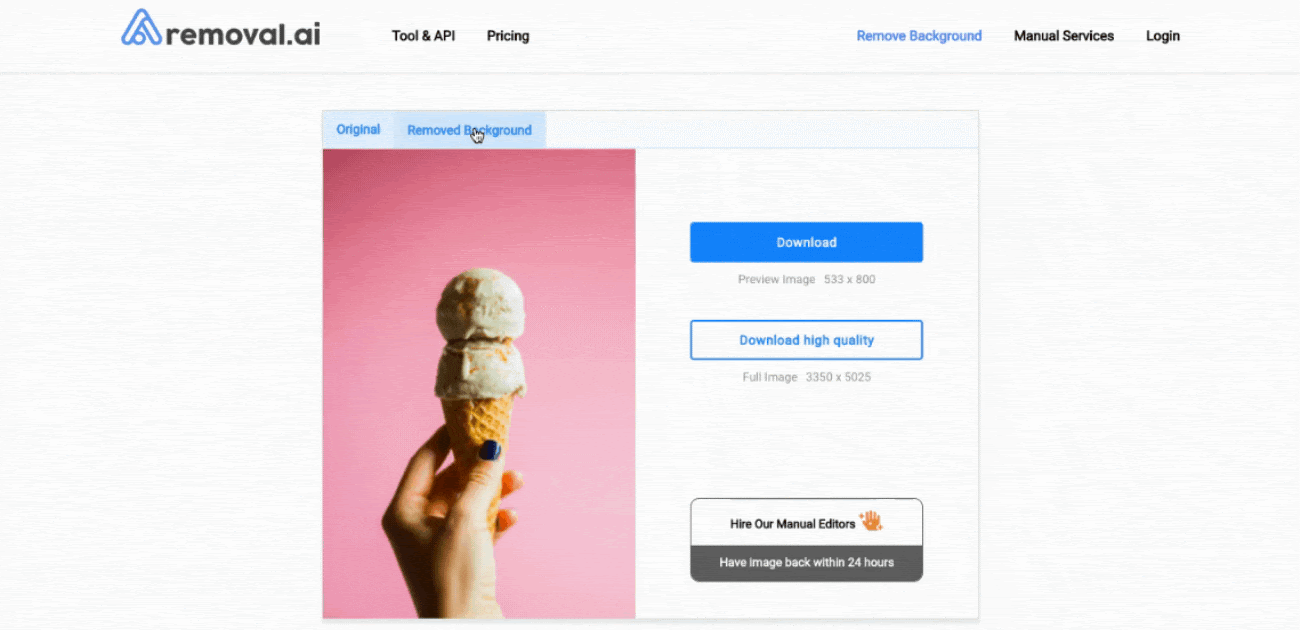 STEP 3: Download
The result can then be downloaded as an image file with a transparent background. Up to 0.25 megapixels for free and 12 megapixels (e.g. 6250 × 4000 pixels) highest resolution for the paid option.
Once the background is removed, you can click the edit button to further modify your image. Configure image size, flip the image position, add shadows, add text, add another background, etc.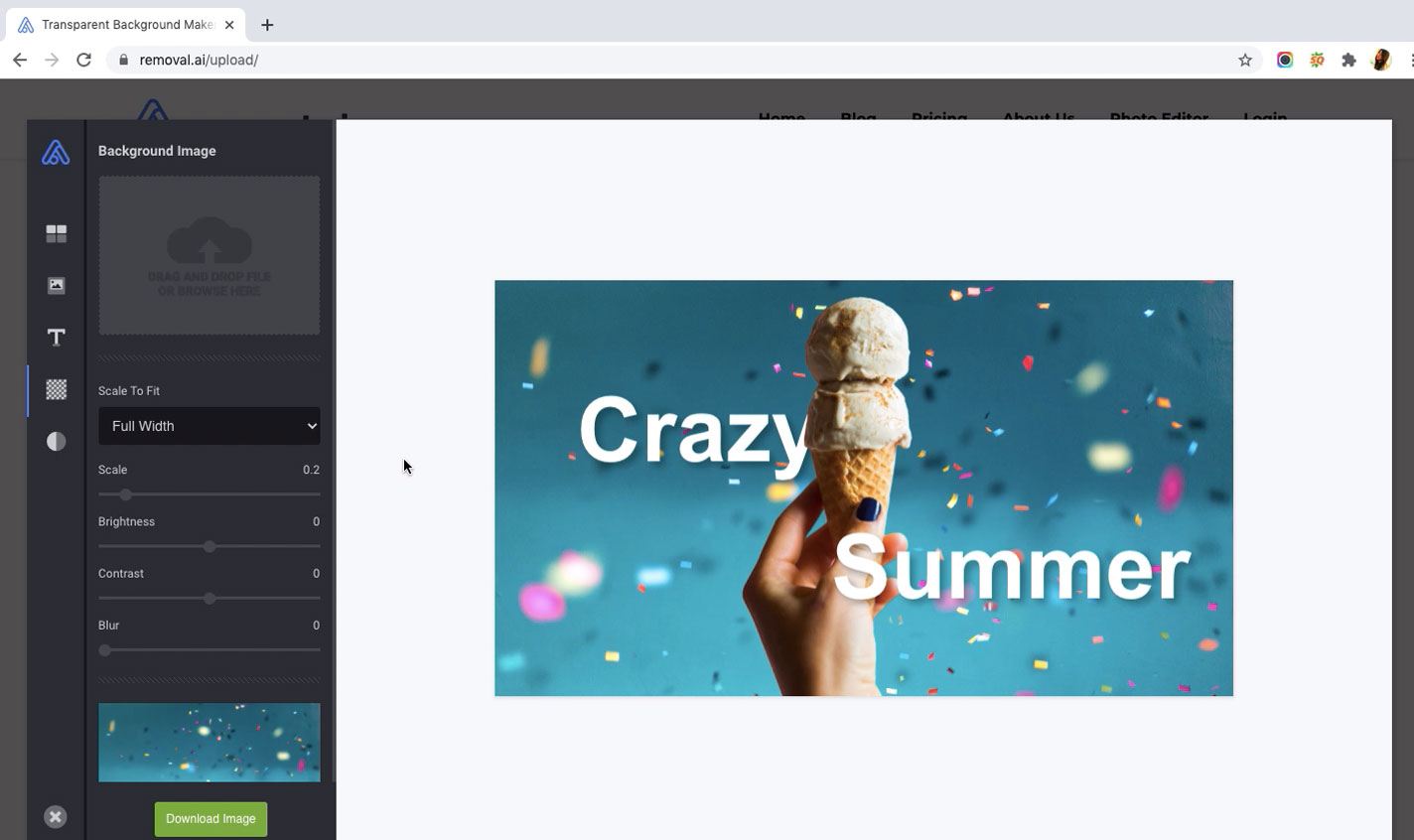 You can also use the manual background eraser tool to adjust the clipping and clean the cutout edges.
The built-in options for the background are: keep transparency, upload an image, choose a color or select an existing background template: city, beach, nature, road, monument, etc.
Easy, right?
Want more options? You can use Photoshop, too.
How to Remove BG in Photoshop
Removing the background from a photo in Adobe Photoshop is probably the technique everyone wants to learn. We can even say that it is the basis of the photo montage. By removing the background, we isolate our photo subject. The goal is very simple! We want to make changes to the background, and only this one. At the same time, you must avoid modifying the entire photo.
However, using Photoshop isn't always easy. So how do you make the background transparent in Photoshop, follow these simple steps:
Open the image in Photoshop whose background you want to make transparent. In the "Layers" window on the right-hand screen, drag the small lock that you see to the right of the thumbnail of your background layer onto the trash.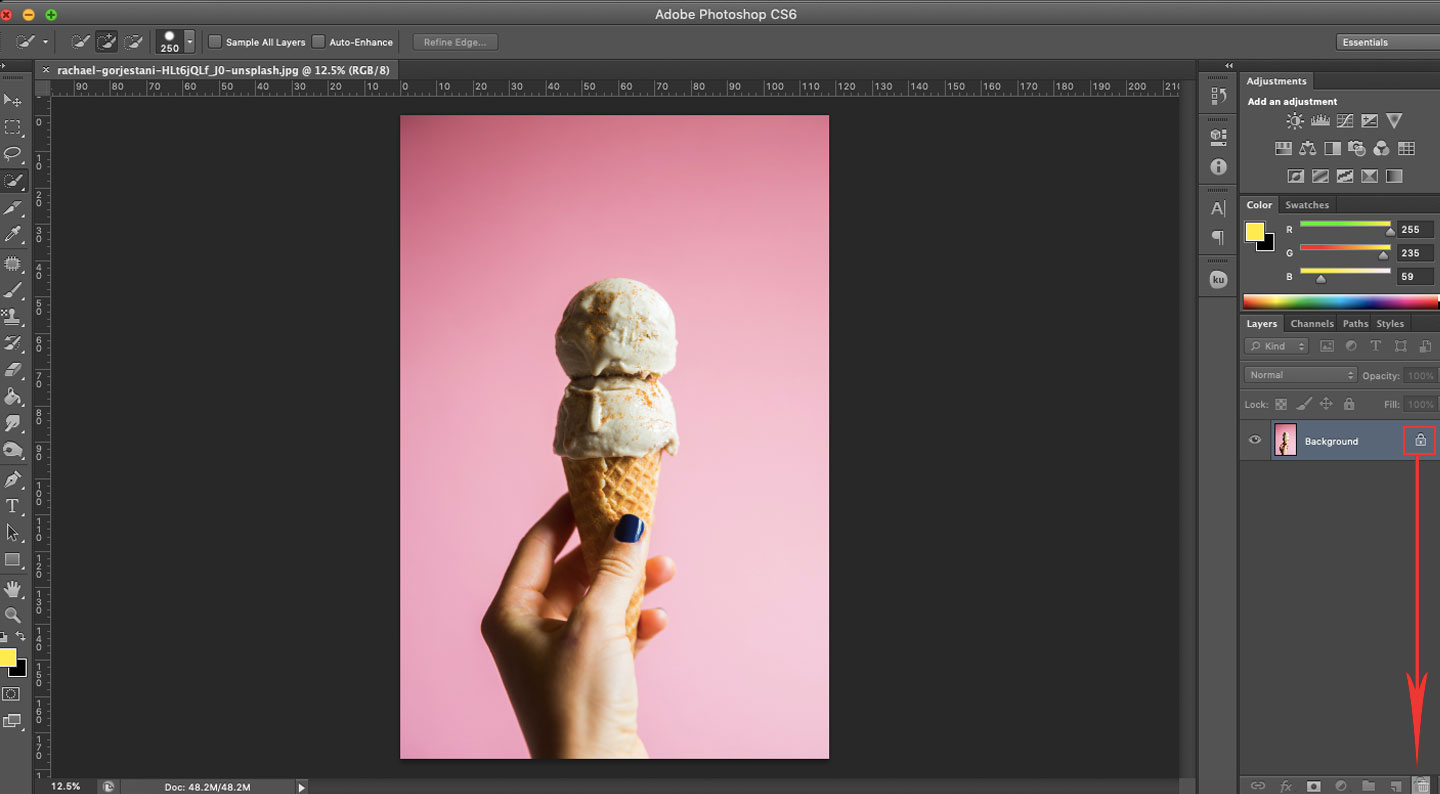 Photoshop unlocks the background layer. Instead of "Background", the name of the layer is now "Layer 0".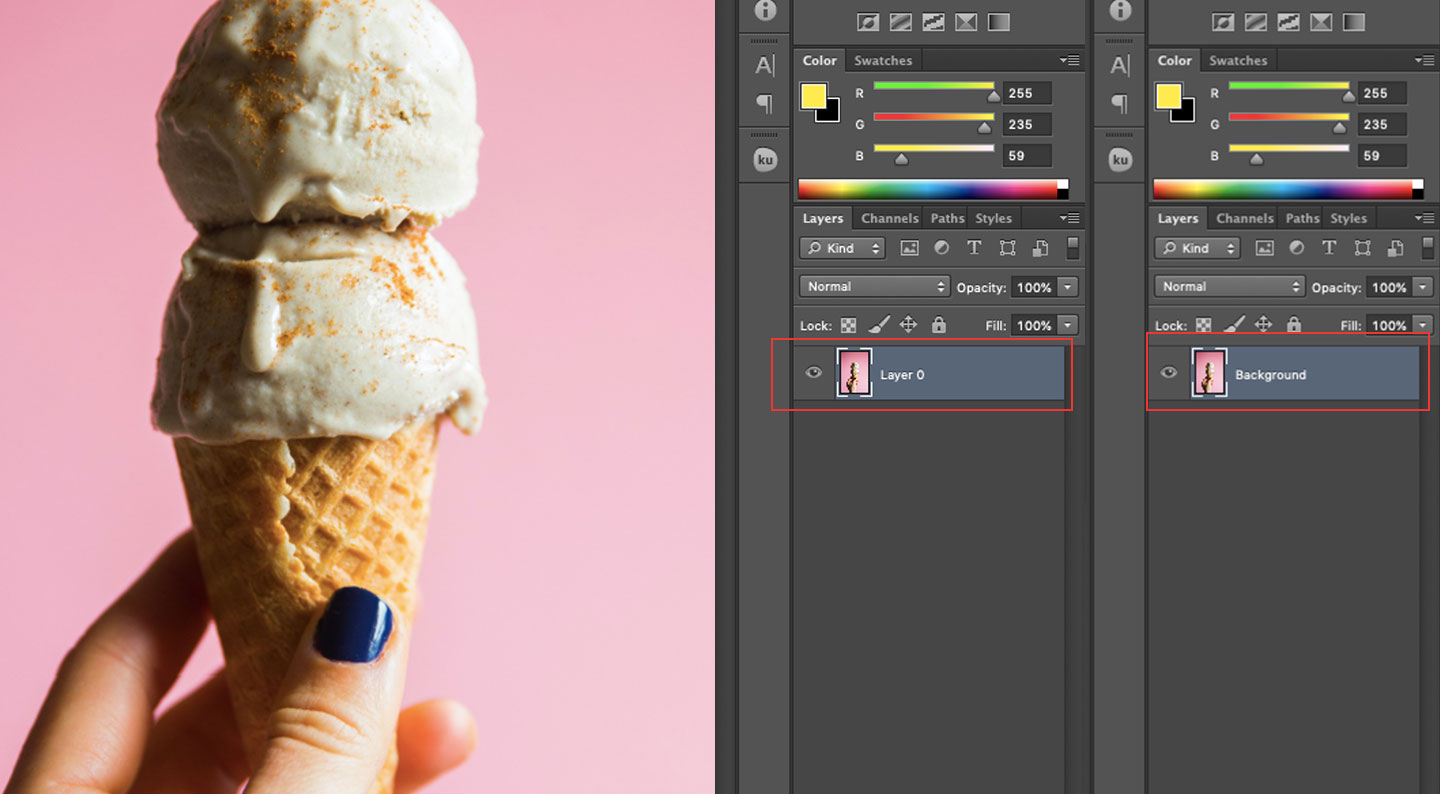 Choose the Quick Select tool from the toolbar. While holding down the mouse button, click and drag in the area you want to remove.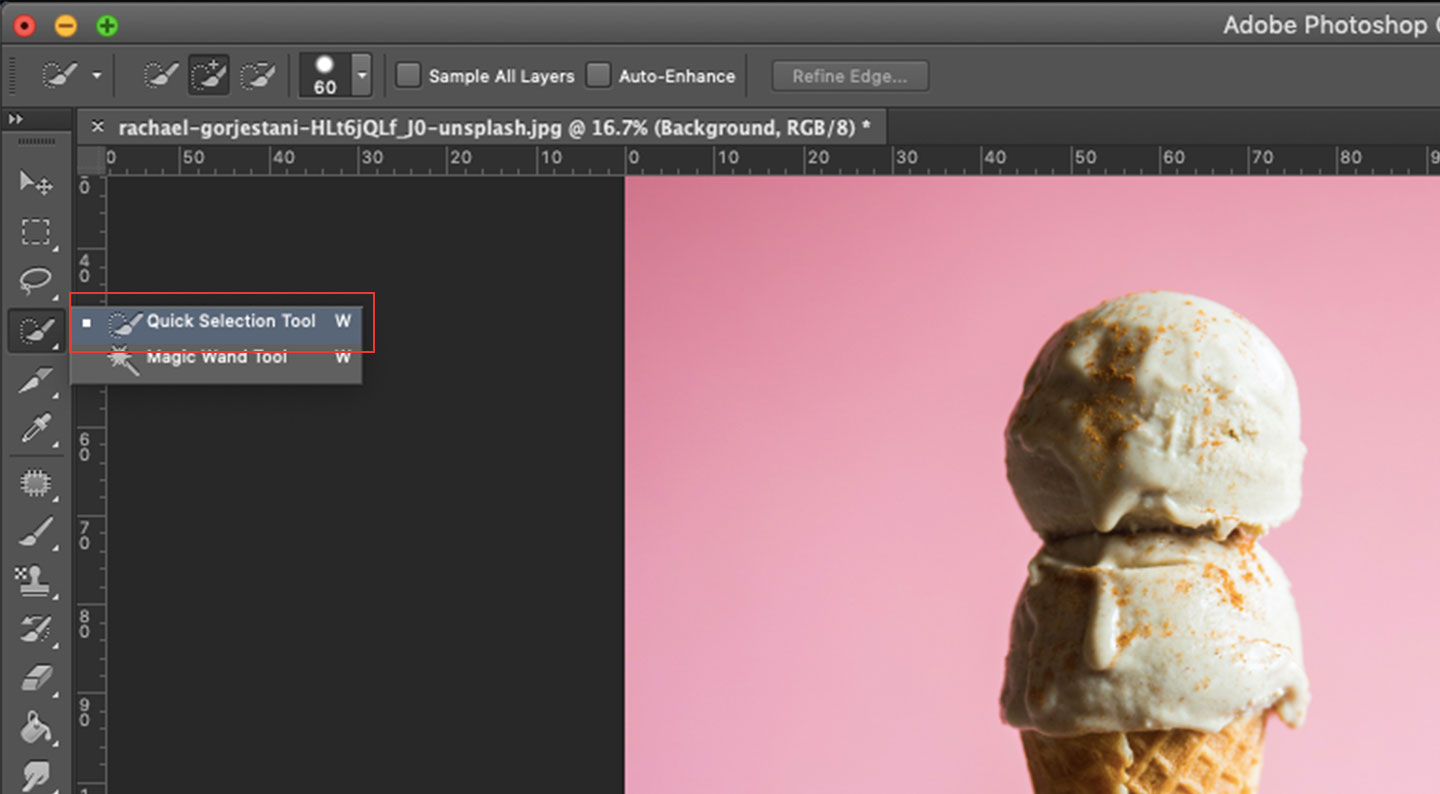 Press the Delete key to delete the selected areas.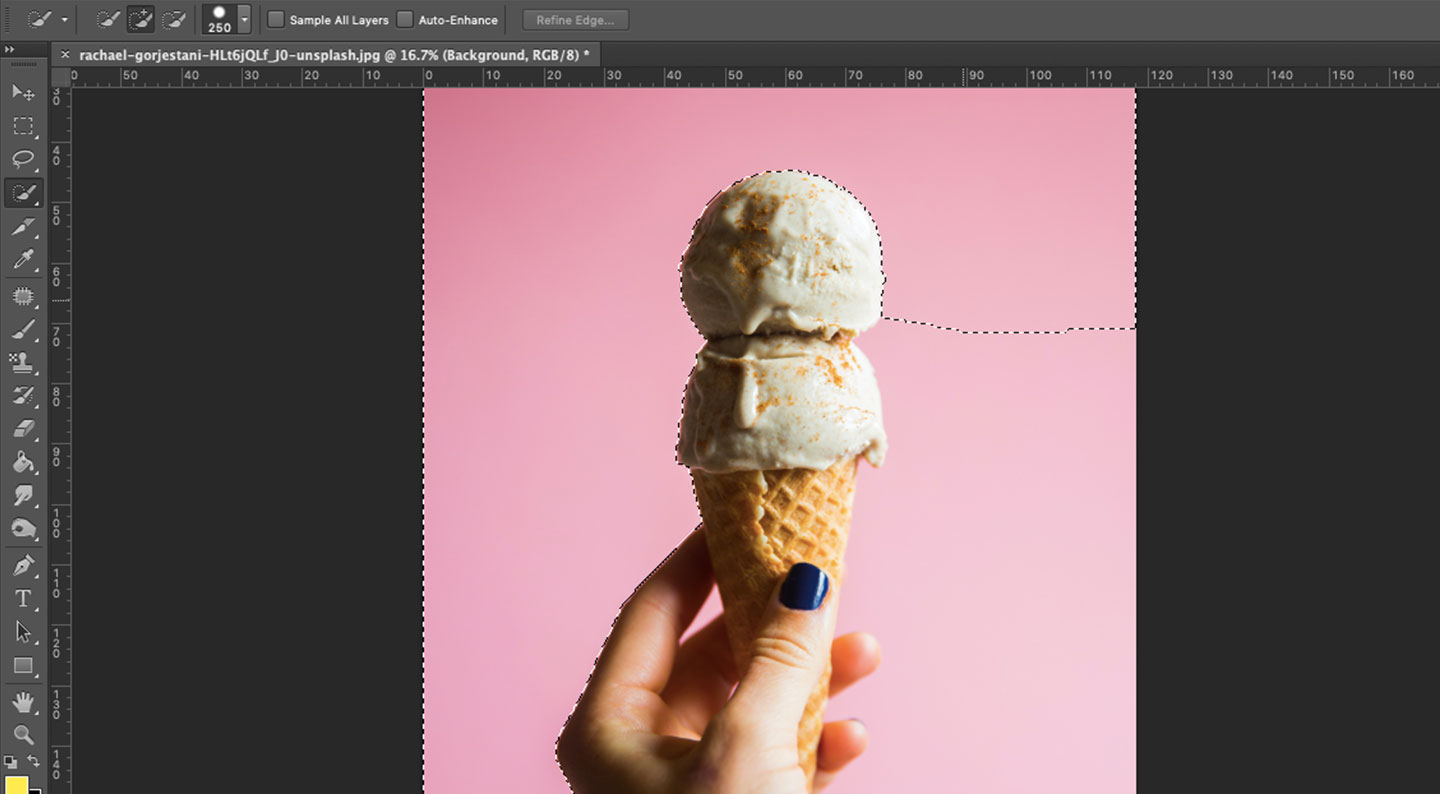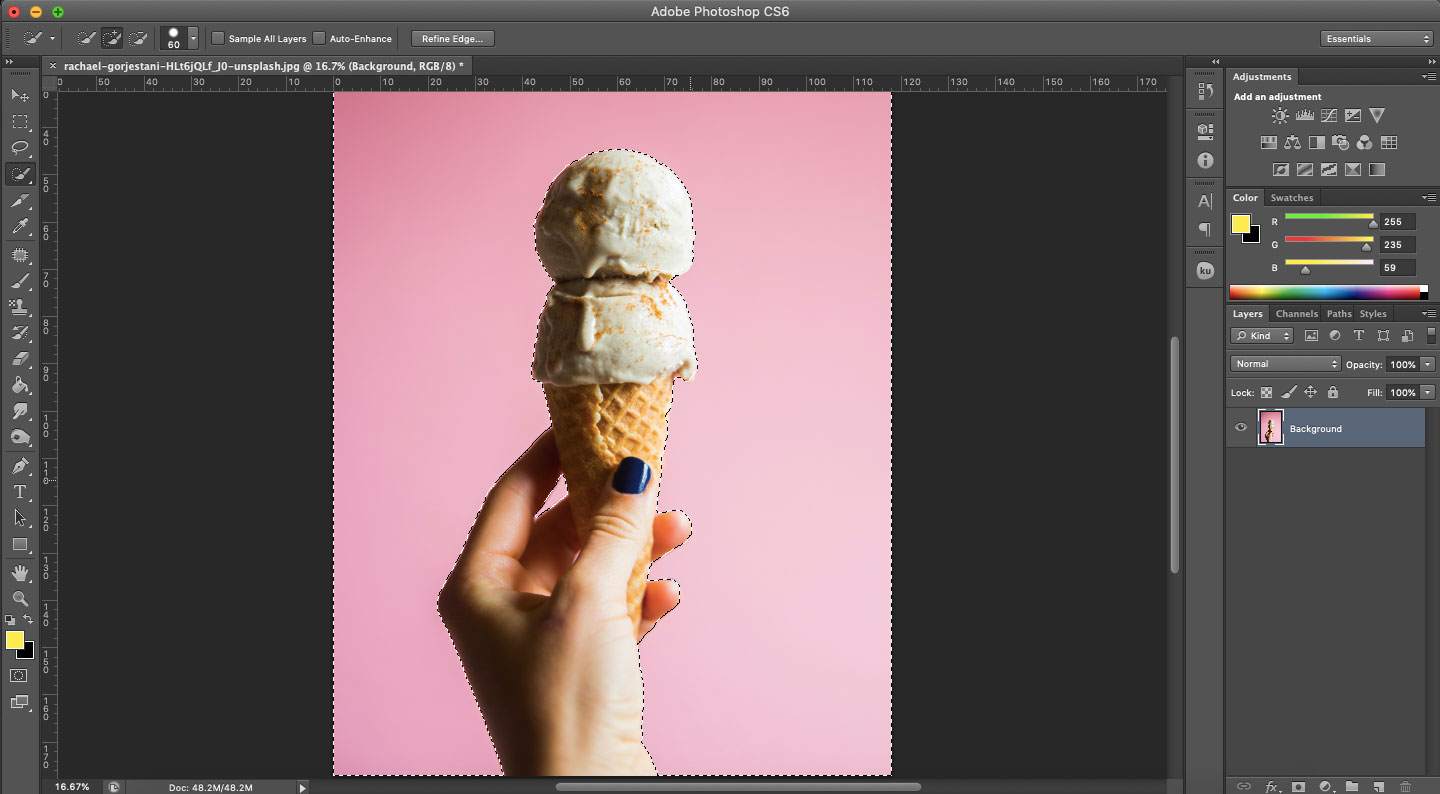 You will then see a checkerboard pattern. These are the transparent areas of your image.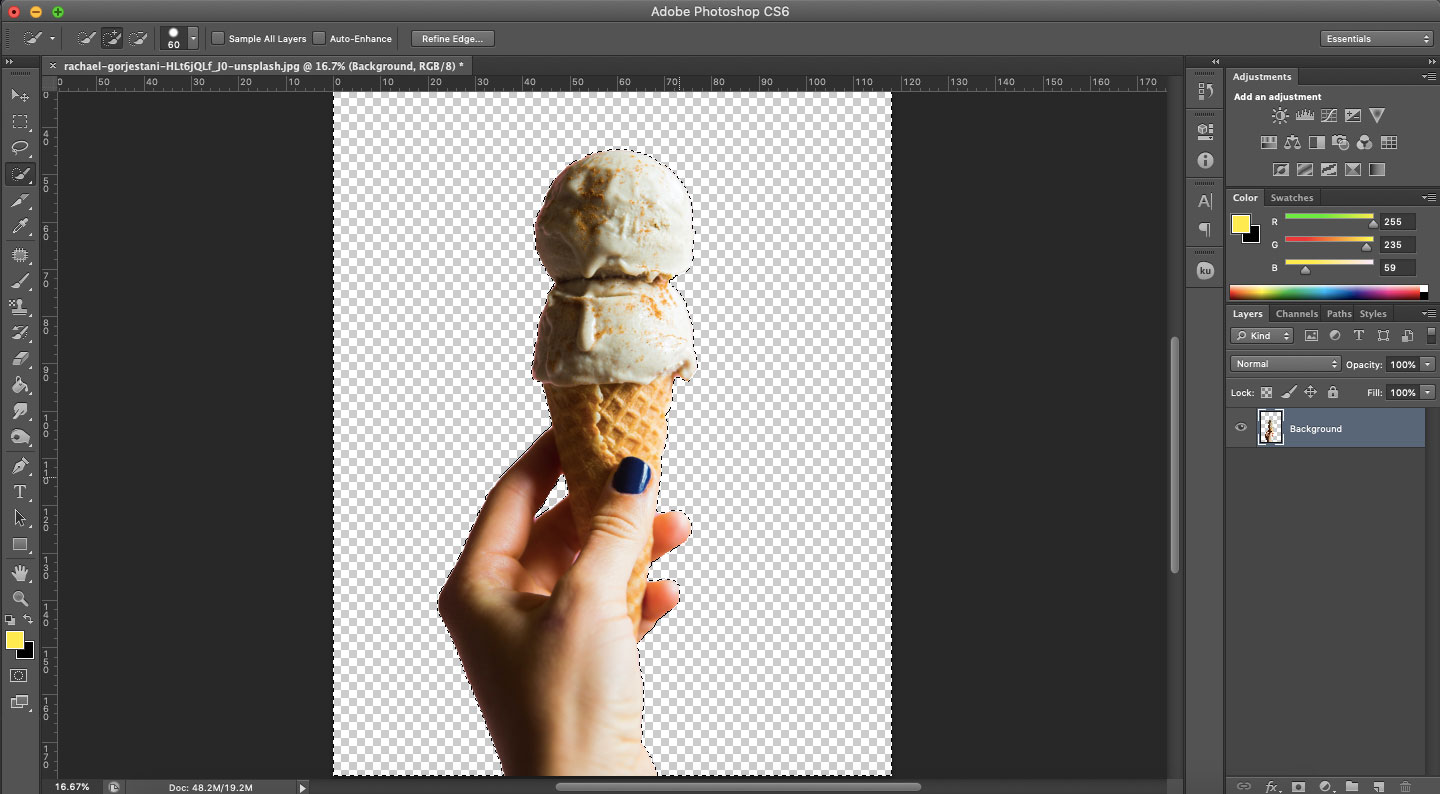 Save the image using "File" then "Save for Web" and "Choose PNG", to save image with transparent background PNG.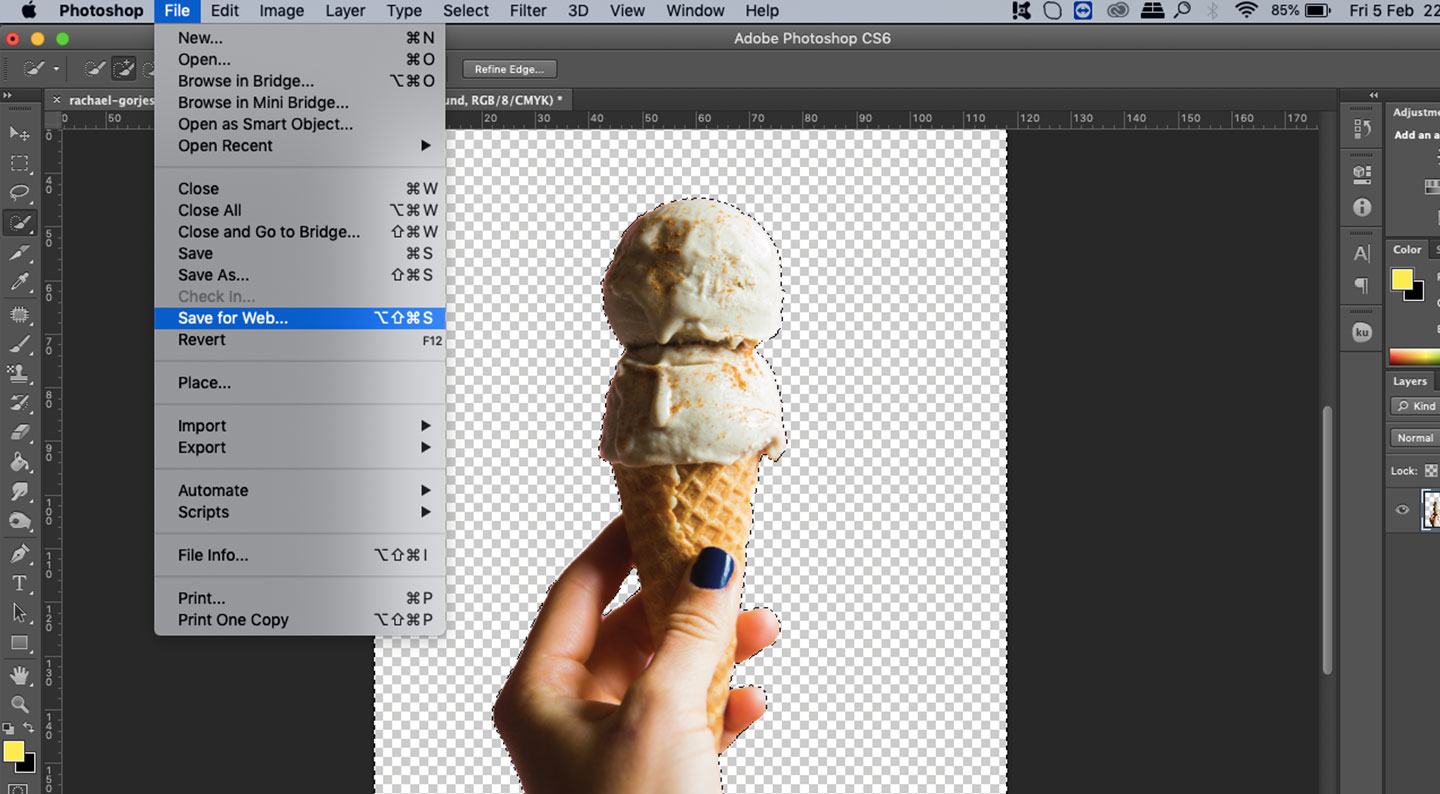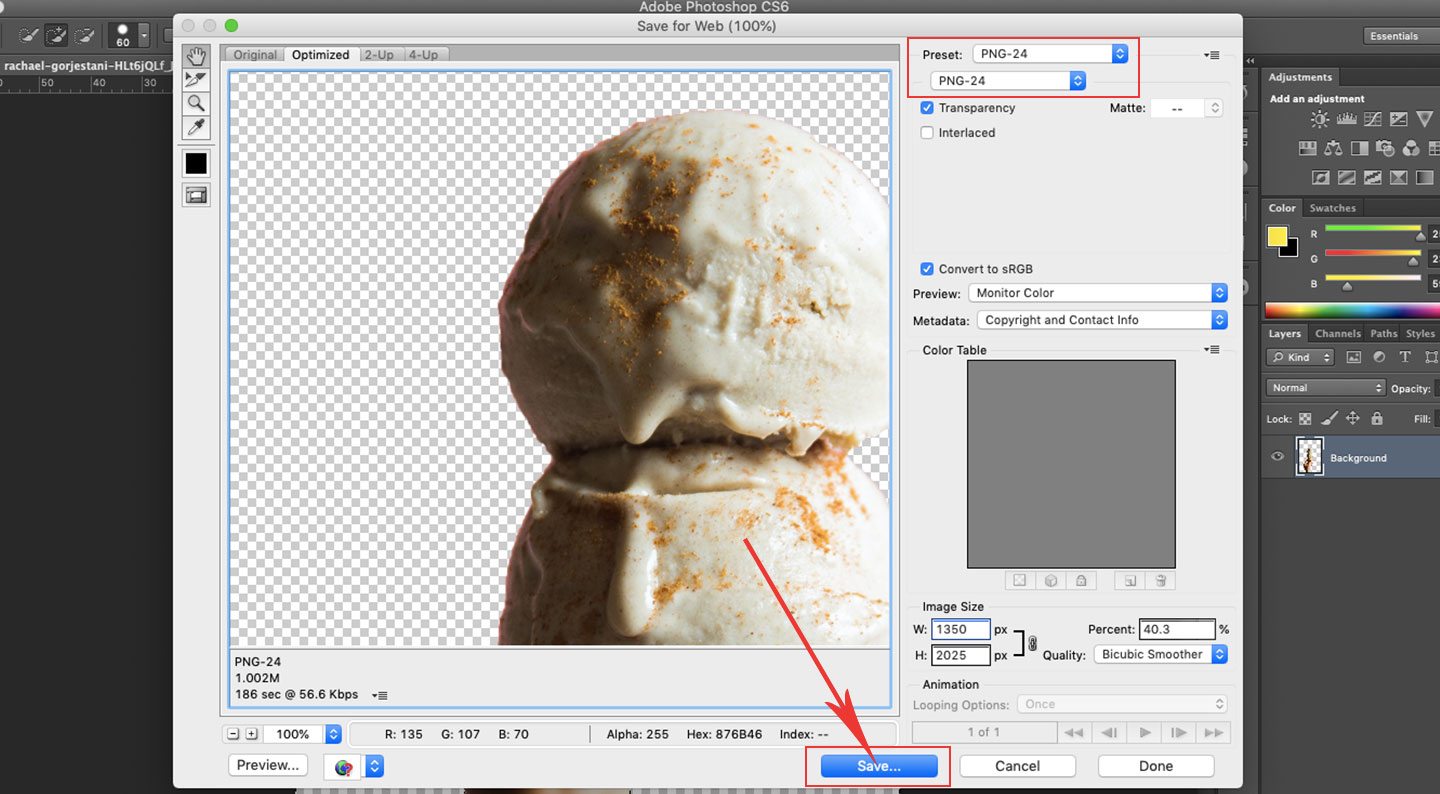 Watch on Youtube:
Photoshop CC 2020: How To Remove a Background (Easiest Way)

Remove Background From Picture using Remove BG
Remove BG is another premium online tool that removes the background from an image.
How to Remove Image Background Online Using Remove Bg?
1. Upload the Image
To use it is very simple, you just need to upload the image in question to the site or enter a URL in the dedicated space.
2. Remove Background in Seconds
Once it starts, the system keeps the subject of your image and removes everything else in the background.
3. Download the Output
A preview of the finished product without the background is then generated and is shown next to the original photo. An editor is available to edit the final result if needed. Regarding the possibilities, it is possible to use an eraser to remove/restore elements, zoom in / out the image, add a color or a photo in the background.
Once completed, the file can now be downloaded to 4 quality criteria: regular, medium download, HD download, or 4K download. Note that in the free version, only the regular version is accessible. For others, it is necessary to create an account on the platform and to subscribe to a paid plan. This tool is made specifically for graphic designers and web designers who are looking for a free tool that removes the background of a snapshot quickly and easily.
The Importance of Background Remover for Professionals
If you are professional, good-quality images are a very effective promotional tool to convince customers to choose your products and services. However, backgrounds can pose a huge challenge, as you need to find one that focuses on the subject or product. A clear background is often the solution to this problem.
A background that has a distracting background can really affect how your image is received by your audience. You want to prioritise certain elements in your images. Background removal works differently for everyone.
Graphic Designers: 
Graphic Designers could use a background remover to get rid of the boring and plain backgrounds and utilize them in whatever creative designs they have. They can add a unique background of their own design or work around the subject.
Web Developers:
Web Developers can also isolate the subject or product of the photo by creating a white background or replacing it with their own background of choice. This way, they can prioritise whatever they want to display.
Marketing Agencies:
Marketing Agencies can also use background removal tools to emphasize the product they're selling, as a distracting background can deter your prospects and general audience. The use of loud backgrounds can be very off-putting for your audience.
Real Estate:
Real Estate companies need background removers to replace the background of their models with images of their properties. It's very difficult to capture images of models with the image of your property as a background, so most real estate companies add them separately.
Whatever your career, white backgrounds are used in order to create cohesive photos and to be able to add shadows and other filters that will make the image even more vivid, which will increase engagement and profits.
Conclusion:
If you want to edit photos quickly and expect good results, the free online tools featured are a good choice, but you get even better results with paid online services. What is most compelling about the tools available online is their high level of user-friendliness, but inevitably you have to hand over your image material for editing and uploading to a server from the Internet. In the case of private photos, the protection of your personal data is therefore not always guaranteed.

When it comes to desktop applications, Photoshop, and surprisingly, PowerPoint, hold up the best. Photoshop has the most useful tools for cutting objects out of difficult images. PowerPoint, on the other hand, shines with its simple and intuitive approach and high-quality results.

Removal.AI can process your images in a few seconds. Not only we offer quality cutout results, but you're also ensured that all of the photos that are uploaded into our system are deleted after 24 hours for your privacy and security.