9 Free Online Photo Editor to Create Engaging Graphic Images 2021
Most of the time, a complex photo editing software is needed when you want to edit and process wonderful photos. While complex software is great with expert photographers and photo editors, the difficult process is not favorable to those who do not have any background in it.
A free online photo editor is a convenient option as it does not require downloading or installing complicated software into a computer. There are even online photo editor sites that are compatible with mobile devices which is great for people who would like to create stunning photos with just a phone in hand.
Want to try a free online photo editing tool but unsure about what to use? Here are 8 of the best ones out there that we've tested and analyzed for both simplicity and efficiency. If you are looking forward to having professionally-edited photos but without the tedious process, then this list is for you!
Best 8 Free Photo Editing Tools to Check Out
Make the best out of your photos with an amazing free online photo editor. It can be overwhelming to pick out from an extensive list of sites where you can do a free online photo editing. Do not be stressed about it since we've done the task of identifying the best ones that are both easy to use and effective even for beginners. Here's a few that you can try out right away:
Designbold is a user-friendly site to process photos using preset filters and other advanced photo editing tools. It is designed to help graphic designers create visual content faster and easier. It is a fool-proof solution to creating posters, banners, artworks, and presentations even without learning about technical methods.
Price: Basic – Free | Pro – $7.99/Monthly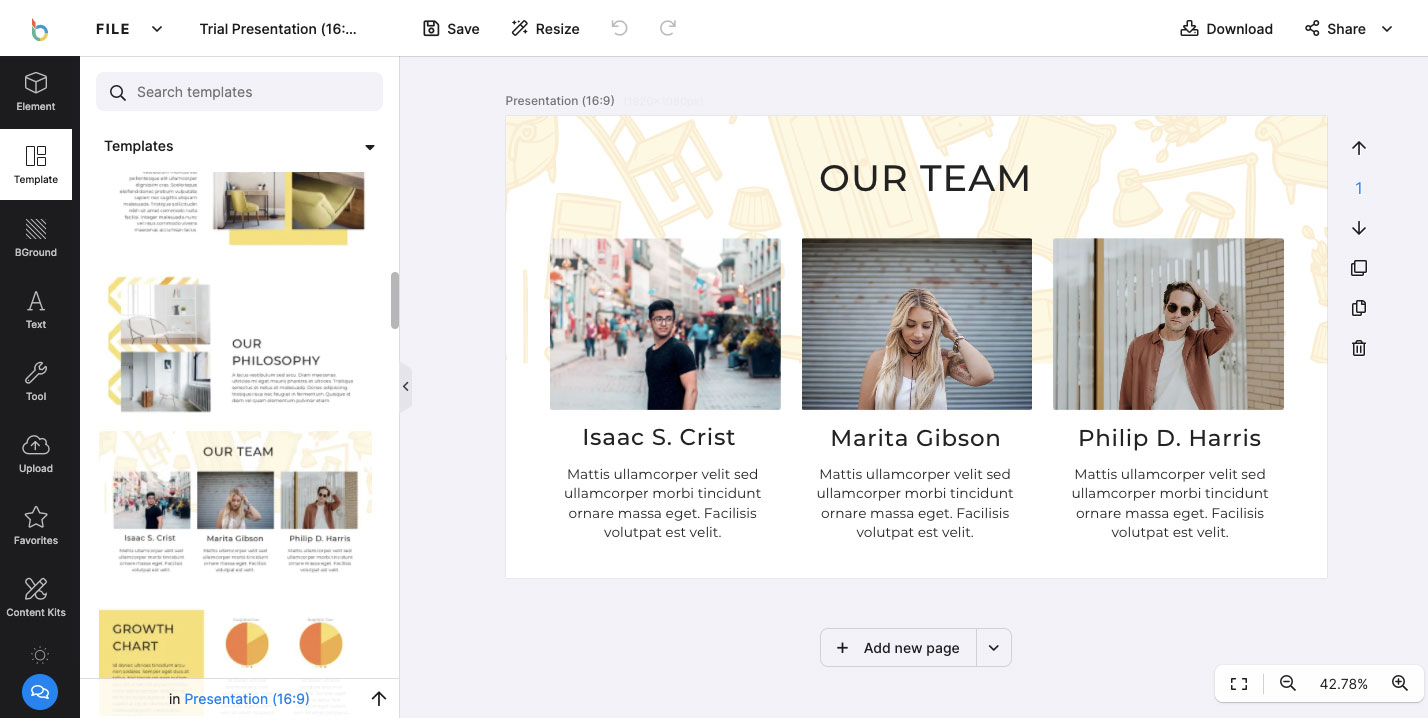 Features:
Over 20,000 design templates to choose from.
Automated backup using Dropbox.
Allows effective collaboration with unique links provided by the team.
Conveniently work with a variety of formats.
High-resolution downloads with a Pro membership plan at $95.88/year
---
Powered by a futuristic Artificial Intelligence technology, Removal.AI is probably the most straightforward free online photo editor that is great for both pro and newbie photographers. This photo editor is not only easy to use; it is also packed with plenty of photo editing features. It is mainly used to remove background from image.
With the simple photo editor, however, you can do more than just make background transparent. You can transform the photo to have a plain white background or any other background, all within the simple photo editor. Because of its simplicity, you can use it for a few images to up to thousands without a fuss.
Price: Free to Use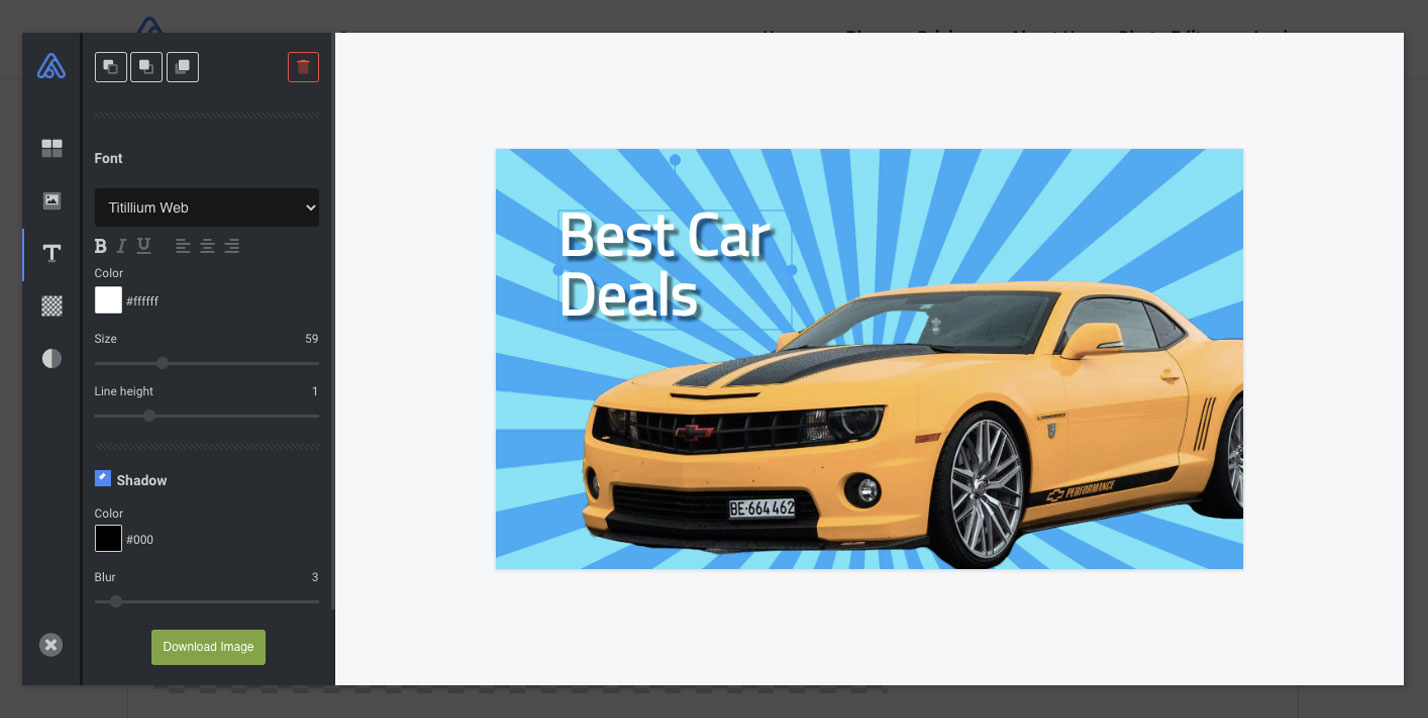 Features:
Simple UI
One-click background removal
Essential image editor
Complete text editor
Competitive pricing for as low as $0.03-$0.15 per image
Stellar support
---
A simple tool to edit photos and create animations without design or technical knowledge required. It uses image and animation templates to automatically transform images. There are more than 100,000 users that you can interact with so you can share and discuss about your artistic outputs.
Price: Basic – Free | Pro – 7$/Monthly | Diamond – 12$/Monthly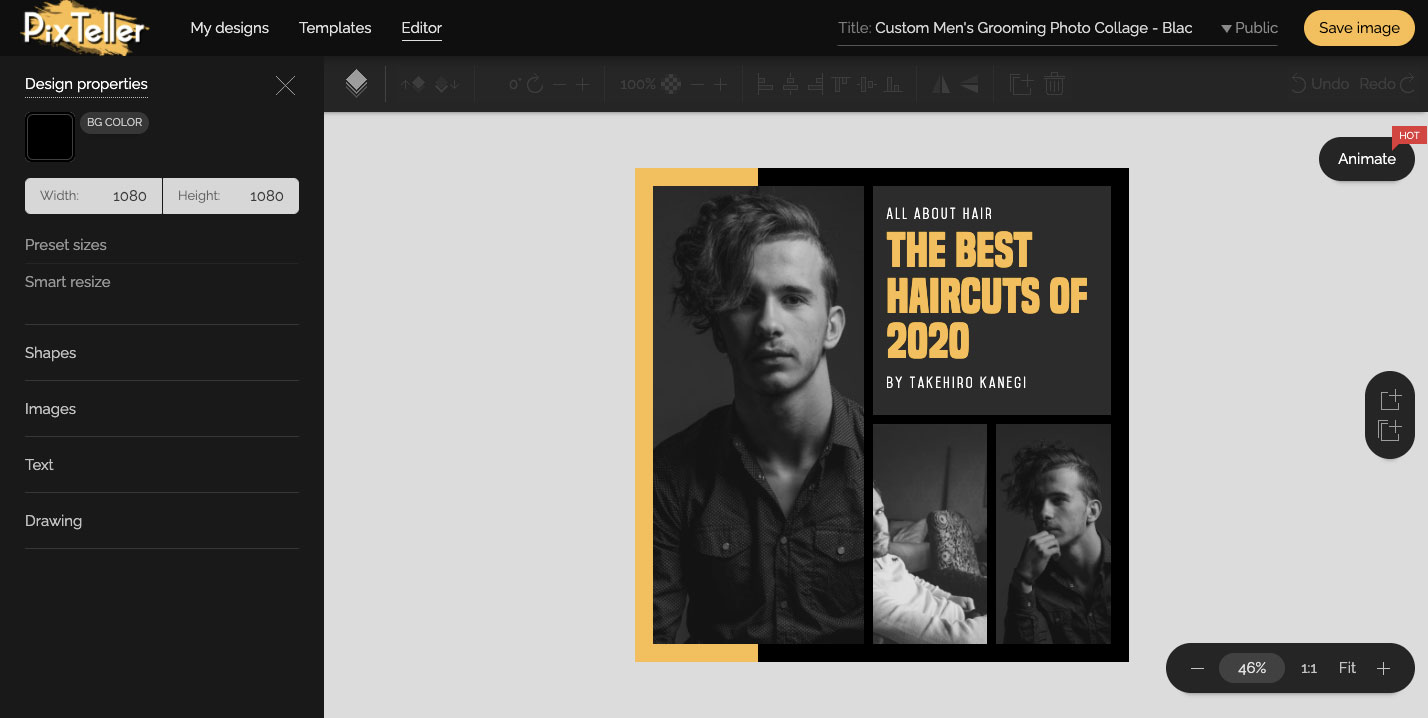 Features:
Over 100,000 design templates
5,000+ premade animation templates
Animation timeline editor
Premium plans start at $7 for the graphic tool and $12 for both graphics and animation tools
---
A drag-and-drop photo editor that can be used to create design presentations, generate social media graphics and more with its beautiful layouts. You can work on your own or collaborate with your team. This makes it easier to create projects with multiple teams in one place.
Price: Basic – Free | Pro – 12.95$/Monthly | Enterprise – 30$/Monthly

Features:
Millions of stock images
Photo filters
Free Icons and shapes
Hundreds of fonts
Has a Pro plan for individual accounts at $13/month and an Enterprise plan at $30/month
---
This tool targets small entrepreneurs to help them create amazing graphics and animations without the need to learn about the technical know-how. It strives to make the process easier to eliminate the need to hire a professional that would be too much of a cost for those who are just starting out with a business. It has plenty of templates that are intended for a variety of social media platforms.
Price: Starter – Free | Pro – 9.99$/Monthly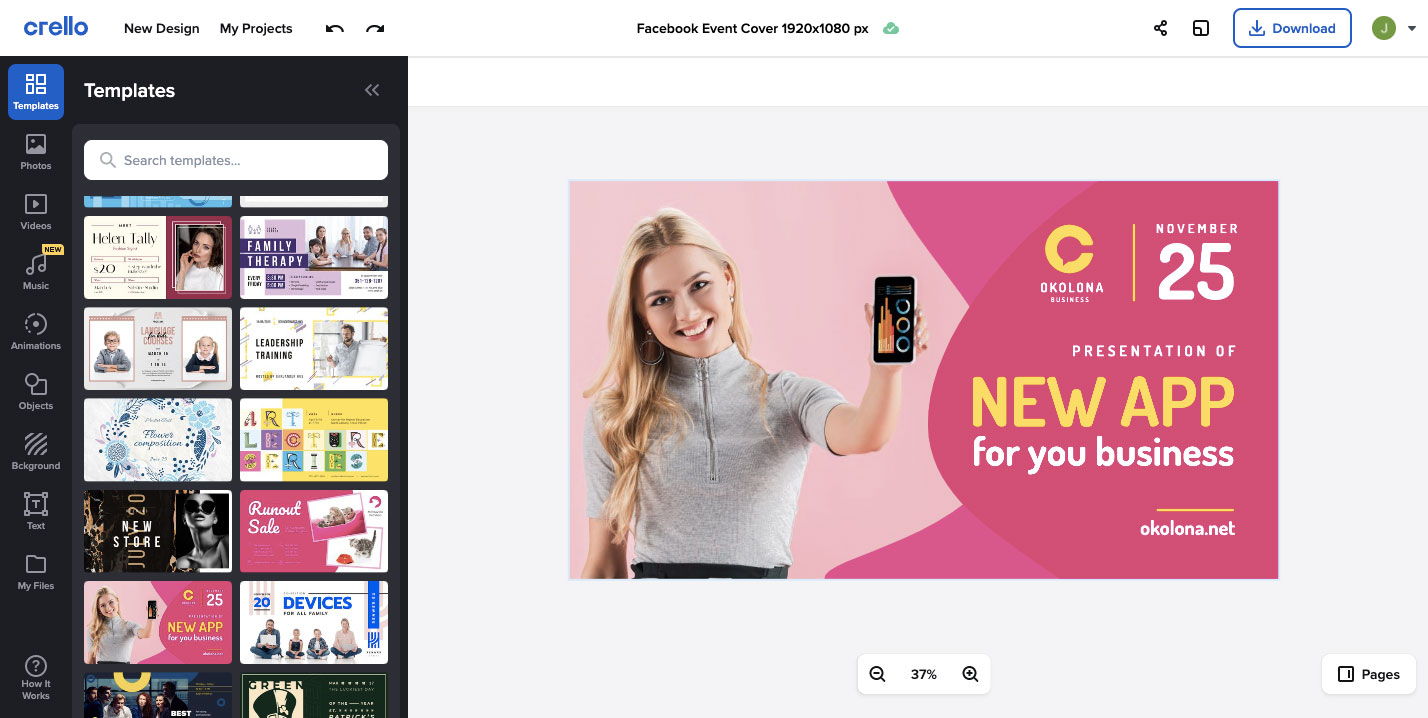 Features:
Over 30,000 image templates
6500+ animated templates
Millions of premium photos from their library
Pro plan is at $9.99/month
An effortless tool to create social media graphics, web pages, and short videos. Works beautifully in both web and mobile platforms so you can instantly share your creations.
Price: Starter – Free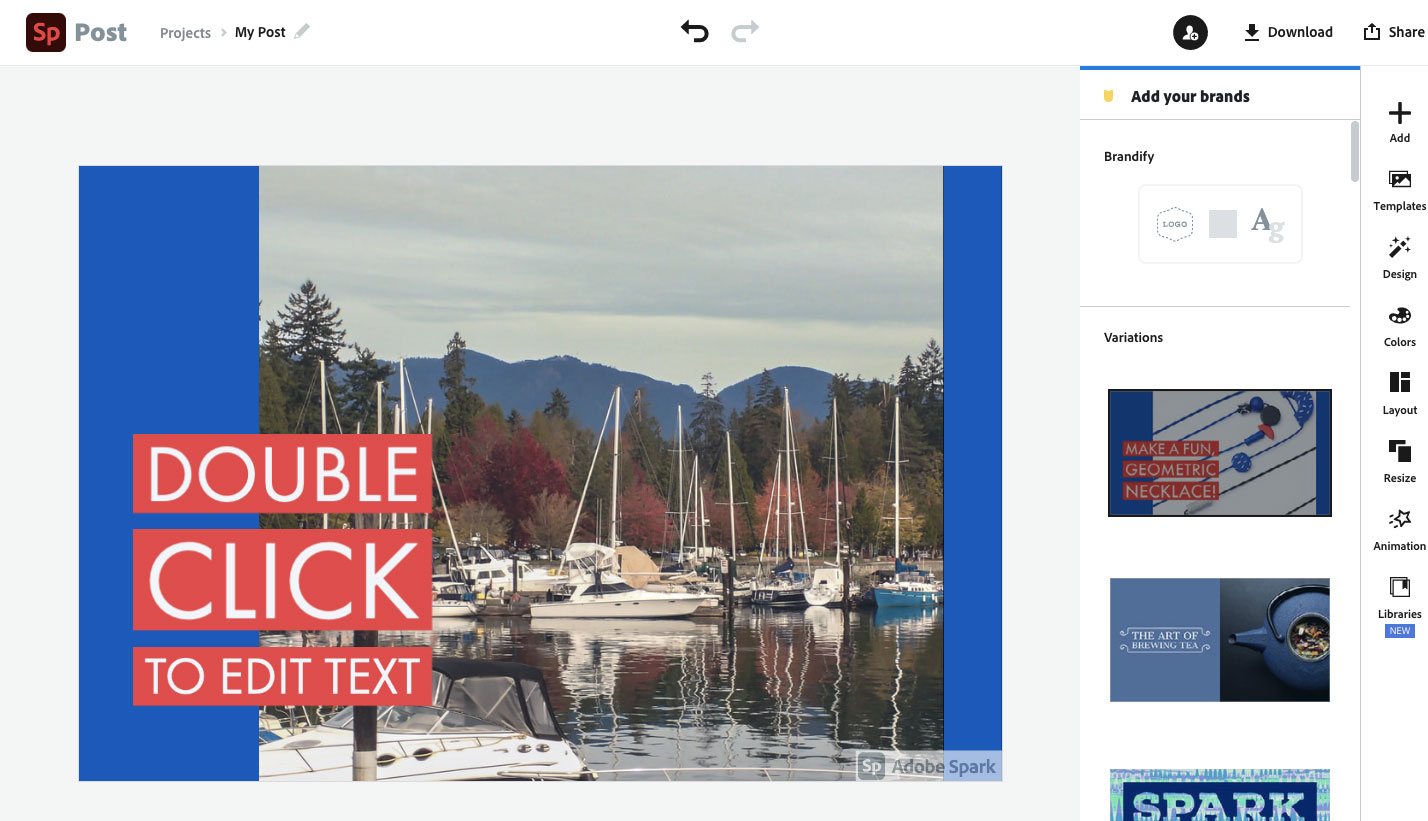 Features:
Beautiful typography
Iconic imagery
Professional themes
Individual plan at $10/month and Team plan at $23/month
---
A popular free online photo editor with smart photo editing tools. It allows faster photo editing using its simple real-time photo editor. There is a well-stocked library of images, graphics, icons, and decorative texts for easier content creation. It also works well on mobile devices which is great for those who want to edit photos and upload them right away on their social media pages.
Price: Starter – Free | Premium – $4.90/Monthly | Creative Pack – $14.99/Monthly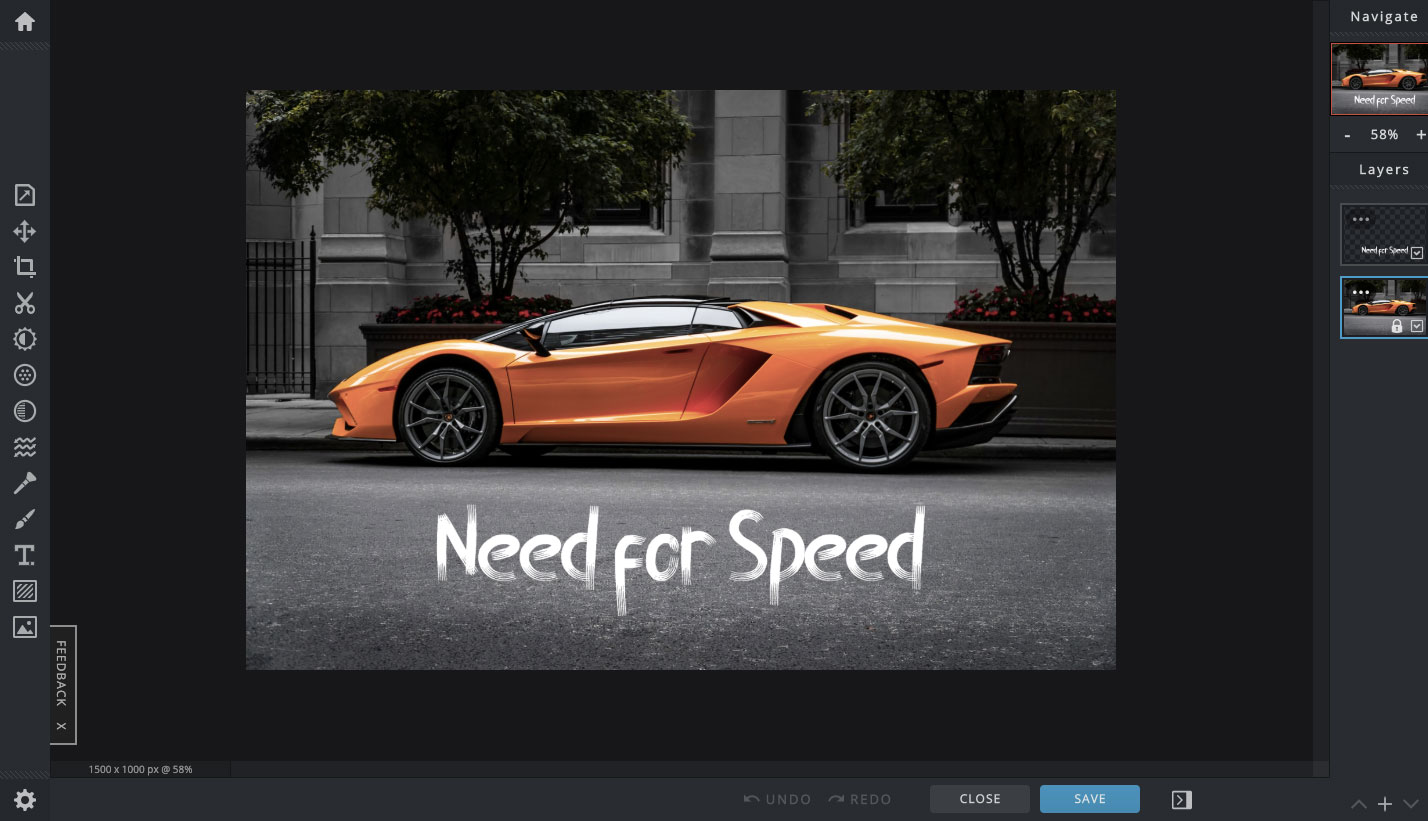 Features:
AI design tools
Unique aesthetic photo effects
Switch between Pixlr X and the advanced editor Pixlr E for creative edits
Premium plan is at $4.90/month and the Creative Pack plan is at $14.99 which comes with unlimited access to stock content
---
This easy to use photo editor is great at creating high-end looking imagery. There are prime photo filters to have that luxe appeal on your photos. There is also a mobile app that is optimized to work with finger taps for faster adjustments.
Price: Free | Basic – $7.99/Monthly | Pro – $12.99/Monthly | Team – $33.99/Monthly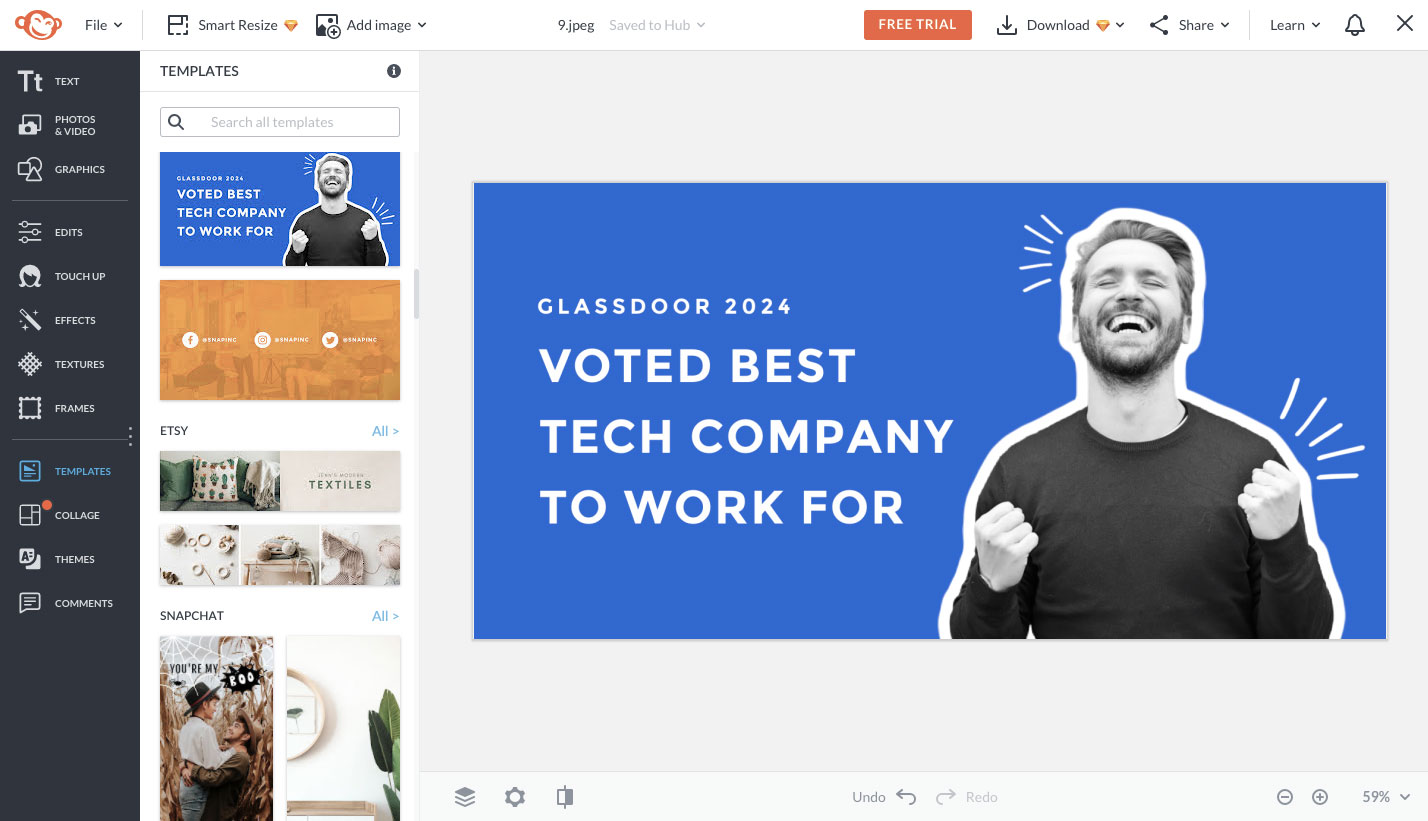 Features:
Millions of stock photos
Touch up tools
Thousands of templates
9000+ graphics and icons
Pro plans start at $7.99/month and the Team plan at $33.99
---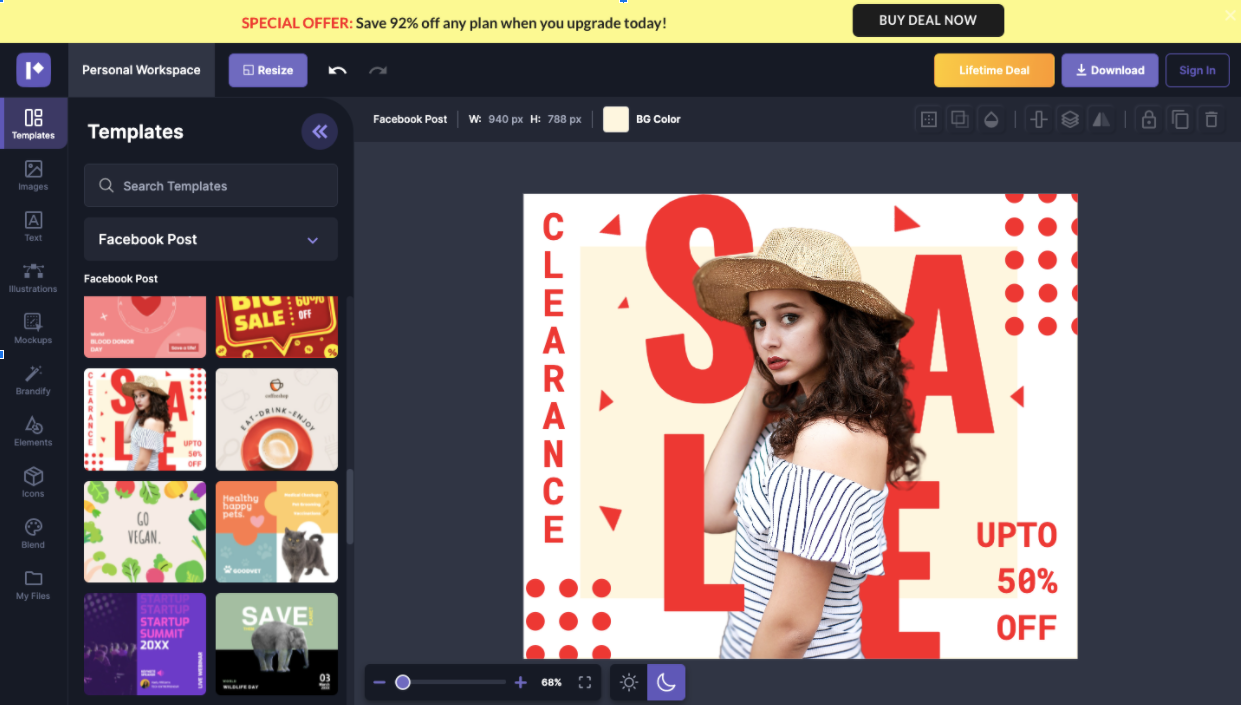 Pixelied is one of the leading online photo editing tools today. It is a great tool to learn and use if you are aspiring to be a professional graphics designer. Be inspired to create and choose among its millions of templates and thousands of stock images and icons.
What sets Pixelied apart from others is that it has a suite of easy-to-use image editing tools. You simply have to upload your photo then enhance or customize it using the simple editor. You can even create professional-quality transparent images by using its built-in background removal tool! Another breakthrough feature of Pixelied is that it lets you compose outstanding product mockups for your brand. Collaborate with your team using the workspace feature and you will have fun designing and creating using separate assets for each workspace. 
Features:
Over 4 million stock photos and icons to bring your designs to life.

An ever-growing templates library to compose stunning YouTube thumbnails, Facebook Posts, Instagram ads, email headers, and more!

Seamless collaboration with designers, developers, and copywriters with individual workspaces.

Easy-to-use product mockups editor to create realistic and professional mockups.
Price: While you can use its basic features for free, you can enjoy premium features with limitless access for only $7.95 per month. The Pro plan is also currently offered at only one-time fee of $97 for lifetime access.
---
Important Tools Your Online Editing App Should Have
A free online photo editor is truly a game changer in this world that is so obsessed on professional-quality imagery. The current photo editing tools are so advanced that it almost guarantees the freedom to create a variety of creatives even without the help of a professional designer. This is great news to budding entrepreneurs who cannot afford to hire a professional in their marketing teams.
Even though most online photo editors look promising, they can't also be for everyone. Each user has a particular need where a free online photo editor can be used. There are also instances where a specific photo editor cannot be used for a particular purpose. They also have their limitations so it is essential to know what features you should be looking for.
Here are the editing tools you should look for in a free online photo editor in order to maximize its benefits:
1. Basic Photo Editing Tool
Some of the free online photo editor tools are easy because they do everything in an instant, using AI technology. It is necessary to have a tool that can do the basic stuff such as cropping, adjusting the brightness and contrast, smudging, etc. This is crucial especially if you want to get into the tiniest of details on your photos.
For Removal.Ai, for example, it lets you instantly remove background from image but it has a photo editor to make further enhancements. This would allow you to work on the images as detailed as possible.
2. Wide Variety of Templates
One of the problems that untrained photo editors encounter is the lack of idea as to how they can enhance their photos and make them look beautiful. Templates, like preset filters, solve this problem by producing instant photo effects.
This would give plenty of opportunities to make photos look amazing by just choosing a filter. It is also easier this way when you are trying to create a theme for your designs since these templates are highly-customizable to fit your concept.
3. Accessible Support
While these online photo editors are easy to use, it would be so reassuring to have access to a support team when you need them most. There are instances where you need to collaborate with a professional so you can perfect your designs. Aside from the technical support from the developers, it is also encouraging to collaborate with other users through forums and other forms of communities.
How to Choose the Right Editing Software for Your Brand
It is crucial that you choose the right photo editing software that will work with your brand. Some editors do not work as great if it does not have the tools that you need for your concept.
In order to pick out the best one from an extensive list of photo editors, you must first identify what your needs are.
What kind of photo editing do you need?
Do you need to make the background transparent?
Is there a need to use stock photos?
It is essential that you know what you need the photo editor for so you can check if it has the features that you can use for your project.
Another aspect to look into is the use of the correct formats. Choose a photo editor that can work with a wide range of formats so you can upload the right one for the platform that you are using. It is also necessary to know if the editor will optimize the photos for web use. This will ensure that the photos that you painstakingly edited will look great once they are uploaded.
It is also nice if the photo editing software already comes with a photo-sharing feature. This cut down the time you need to upload photos for social media use. Once you have linked the editor in your social media accounts, it will be quick to instantly share outputs to your followers.
Lastly, and probably the most important one, is the pricing. You need to work with a photo editor that fits within your budget. Of course a free online photo editor helps but it is limited if you are going to use it for enterprise. If you are going to pay for a professional plan, make sure that all the features that you need are already included so you do not pay for another software or add for upgrades.
How to Edit Your Photos Online
Here are 3 very simple steps to create stunning graphics straight from your browser.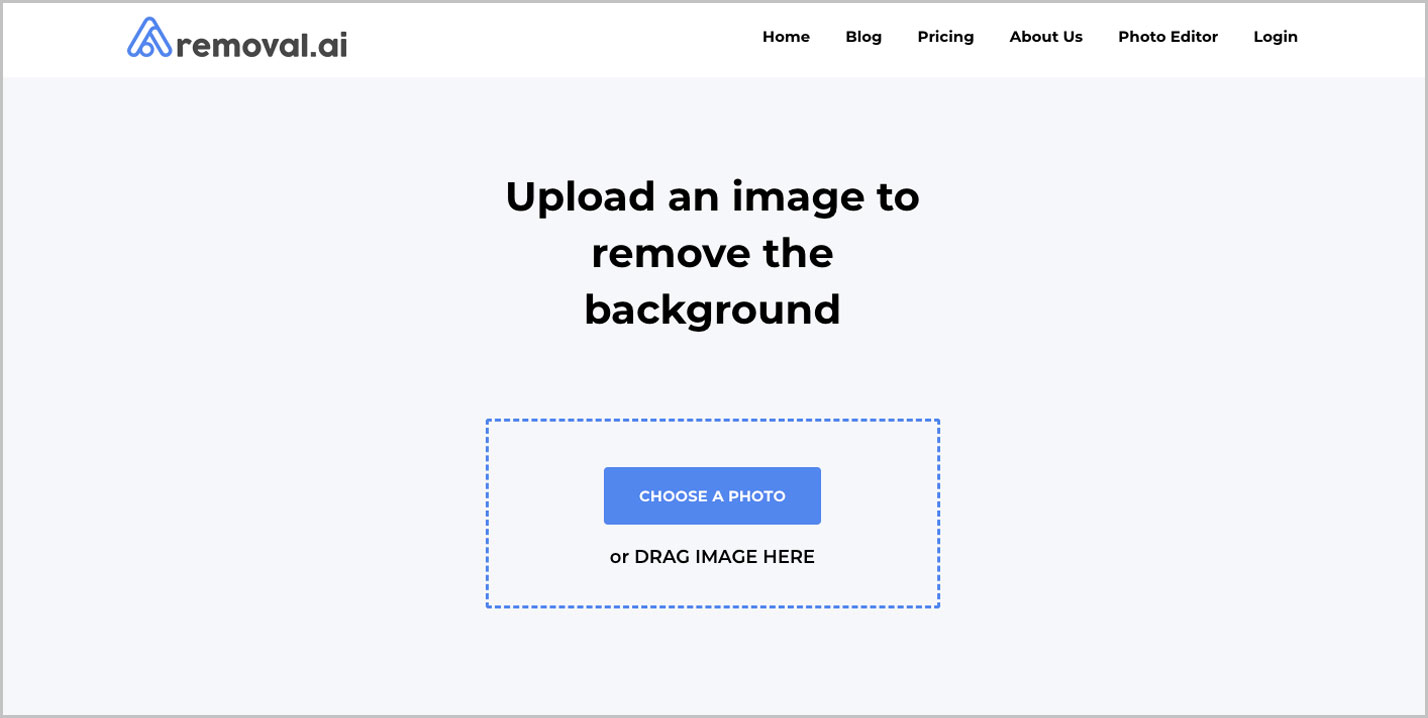 2. Click on the Red Edit Button to Edit the photo using Removal.AI photo editor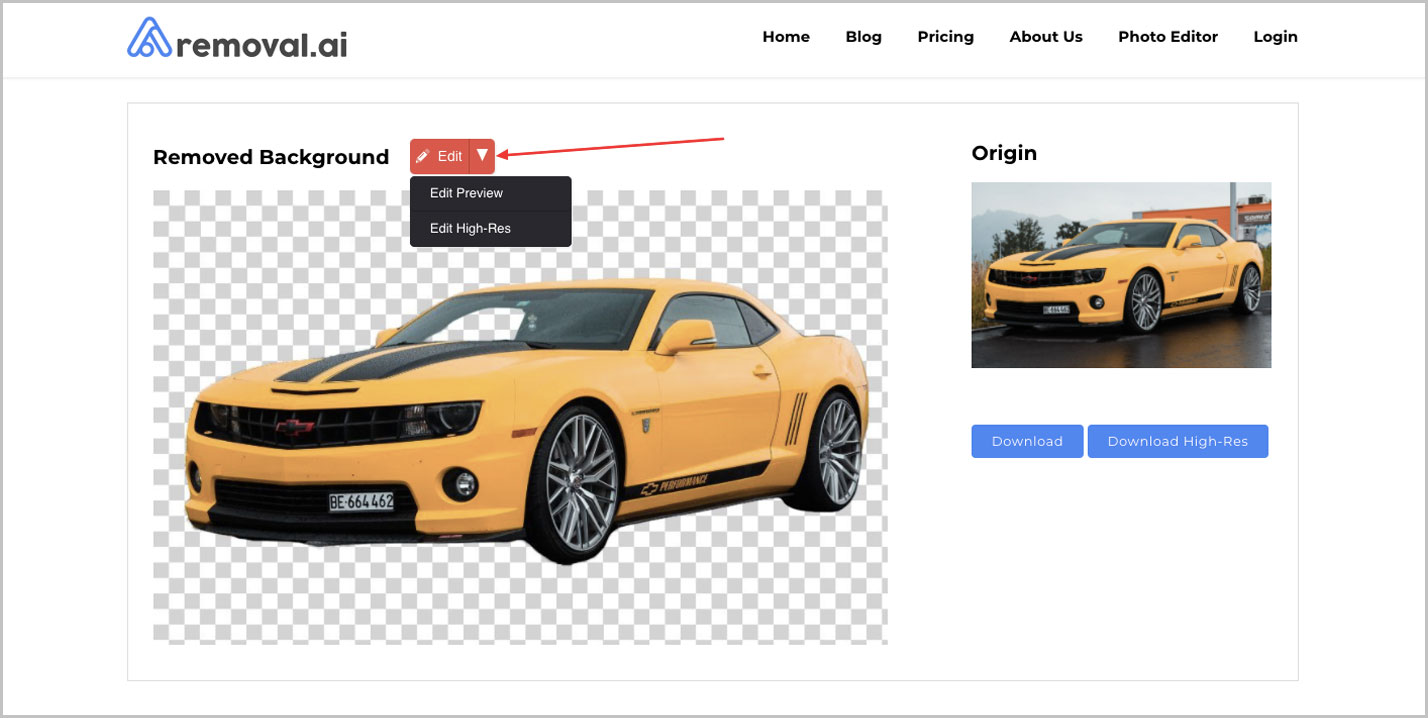 3. By using the built-in photo editing tools, you can add a new background, edit the photo effects, set canvas/image size, add text and more.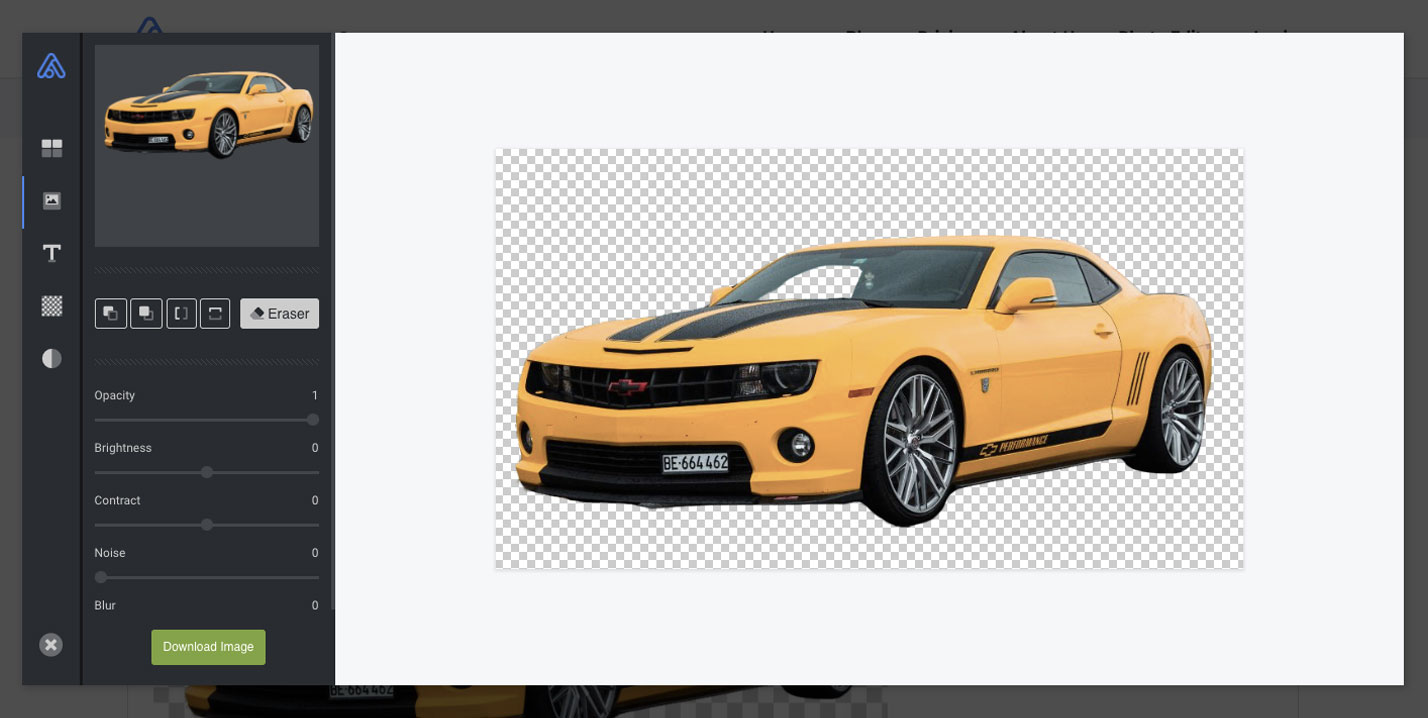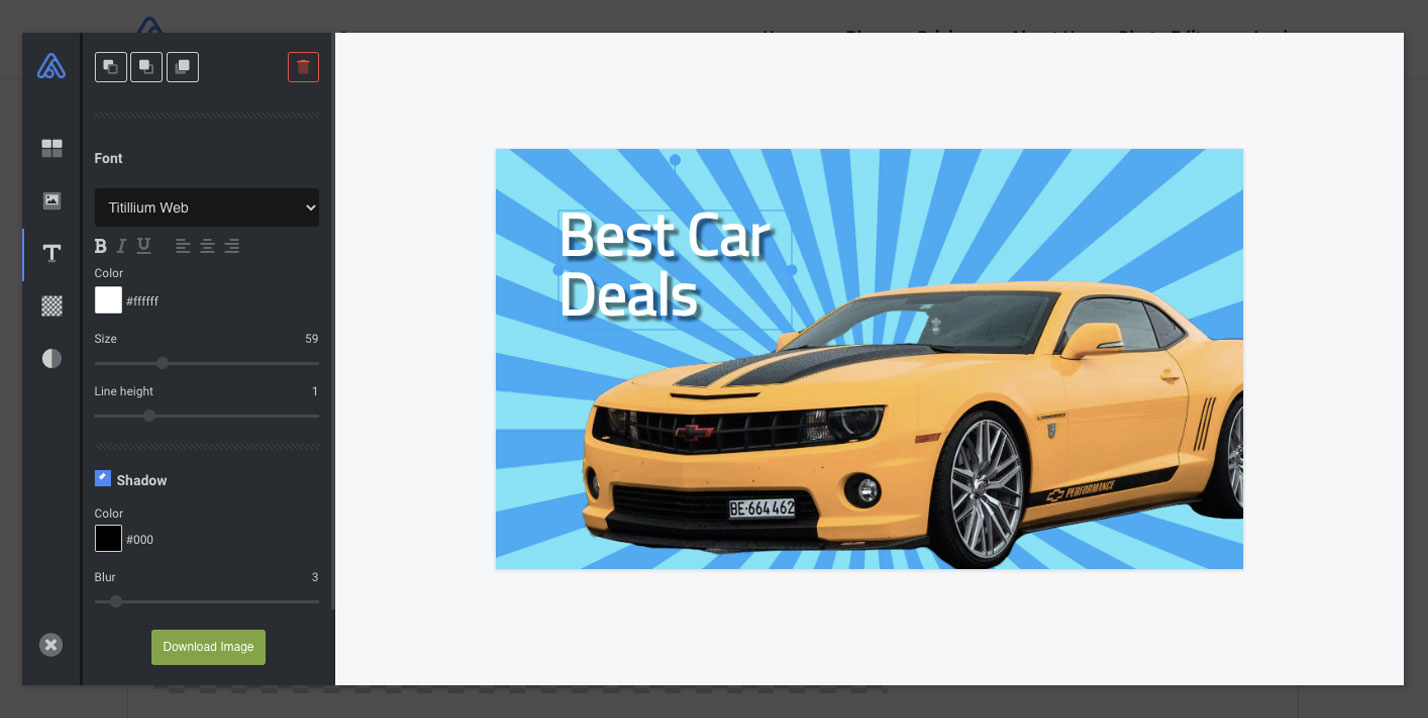 Try Removal.AI Free Online Photo Editor
Wrapping This Up
With the shift towards the digital era, it is important that you are able to create appealing visual content. The digital platforms are image-centric which means that anyone who dares to use images should be able to do so beautifully in order to achieve success.

Although all of the photo editors above are great, Removal.AI can be your best photo editing partner. First, the use of Artificial Intelligence technology assures a quick but meticulous photo editing process. It smartly analyzes the photos so that you get to have hand-drawn photo imaging quality for each of your photos. Aside from the instant photo editing solution, it does not limit your creativity by allowing you to retouch the photos or add enhancements using the built-in photo editor.

As for the pricing, its payment schemes are affordable because it lets you pay only for the amount of photos you need to work on.  You can choose to pay for only a few images or for thousands if you need to, but both come with such a competitive price. This only means that Removal.AI can grow with your business because it can handle small to massive background removal photo editing needs.

With the competition getting high in the digital world, it is a must that you are armed with the best tool to create stunning images for your business. Removal.AI is a free online photo editor that lets you work on your creative projects in the simplest way possible which is by using AI technology.  With its affordable pricing packages, you never have to waste money on other photo editors since it has all the features that you will need to make stunning results in no time.