Web Design and Development: Improve Your Workflow with AI
Web Design and Development has been making a remarkable shift towards boosting the user interface. These changes provide users with a better browsing experience. Artificial Intelligence is now taking part in the evolution of web development as it aids by integrating solutions to various design tasks.
A good and effective workflow yields a better result. With the undeniable significance of completing tasks at a faster pace, it can produce more projects. The critical process requires an outstanding performance, often with the help of a website design and development services agency. And with the addition of AI, it is now easier to identify and remove unnecessary steps, improving business operations.
AI can be useful when design decisions are needed. Website owners are required to remain competitive in the digital market and establish a reputable brand. They always need to refurnish new designs for their products. With the recent technological breakthroughs, AI has an increasingly imperative role in modern web design and development.
Managing various programming tasks can be overwhelming. AI Integration makes web development less complicated. It helps web developers meet user needs. It drives enterprises to adopt AI in their website to raise an entirely new level of user experience.
Why Do You Need Removal.AI in Web Design and Development?
Do you want to make your page more engaging? Here are several reasons why you might want to consider the use of Removal AI.
1. You want to design website banners that highlight your products or services better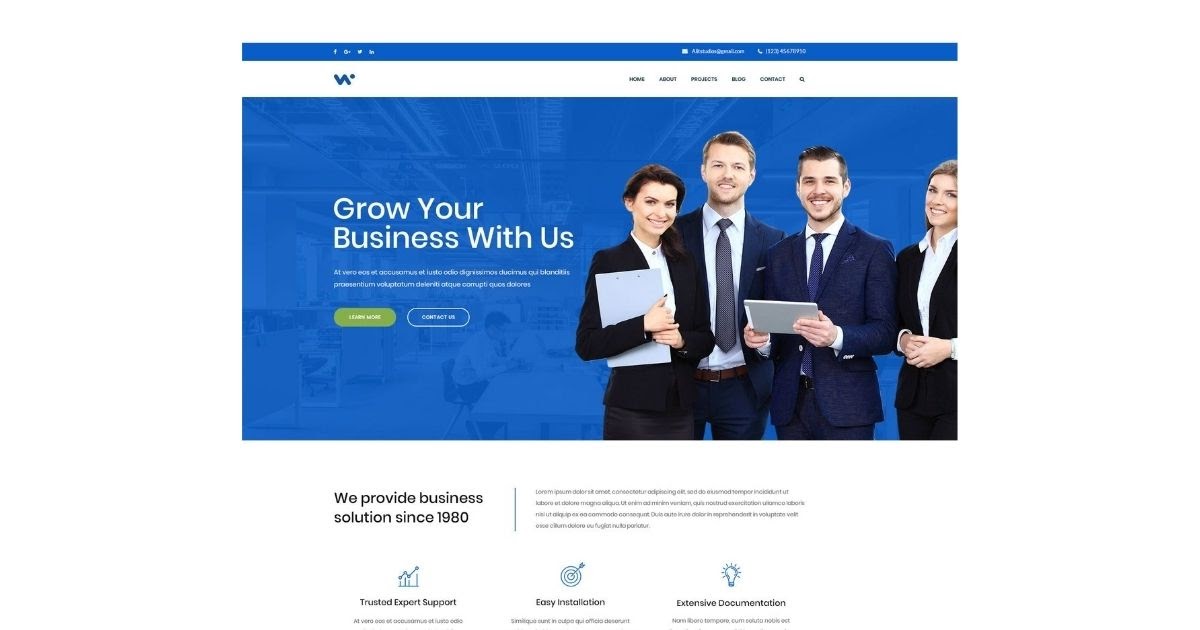 Using a striking image that represents your brand is one of the first things that help catch the customers' eyes. As much as possible, post the actual photos of the products you are selling. If you are promoting footwear, then flaunt it. One of your primary concerns is to make the feature of your products clear on your website. It is necessary to draw attention to the much-needed details. Be straightforward. You do not want to mislead your customer.
What does your target audience care about the most?
How can you create eye-catching imagery?
What specific feature should I emphasize?
Let your product speaks for itself. You should always consider the design-focus features and accentuate the most visible attributes, and it is all possible with the use of Removal.Ai. Remember, a high-quality image and graphics can create a buzz about your product.
2. You need to create simple but outstanding 'About' pages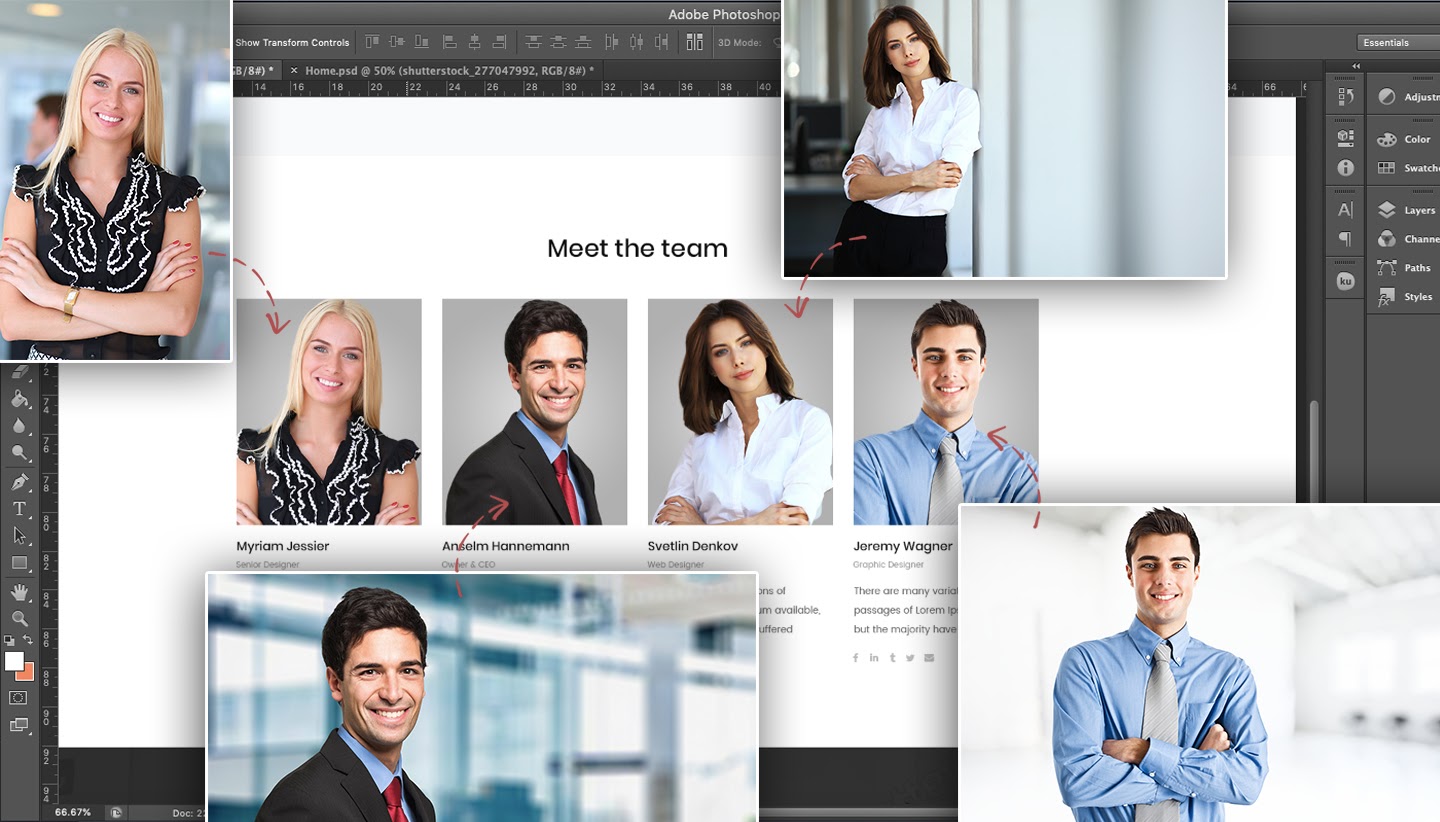 The graphic shows photos with black and white color schemes. These are easier for a human eye to scan. It doesn't need to be flashy and animation-inspired. Consider reducing cognitive overload to achieve a neat interface among users.
Make your website look neat and uncomplicated by taking advantage of all the powerful features of Removal.AI because, with the help of it, you can achieve simplicity without compromising the product design-focused attribute. Being minimalist is the new trend. It can make your page more professional-looking.
If you want people to do business with you, your design shouldn't be lacking. How will you do that? Aim for a timeless look. You can try choosing simple color palettes. Include only the bare essentials by removing unnecessary elements. With the help of AI Removal, you can have lots of options to draw the viewer's attention to what matters most
3. You want a consistent 'feel' on the overall design concept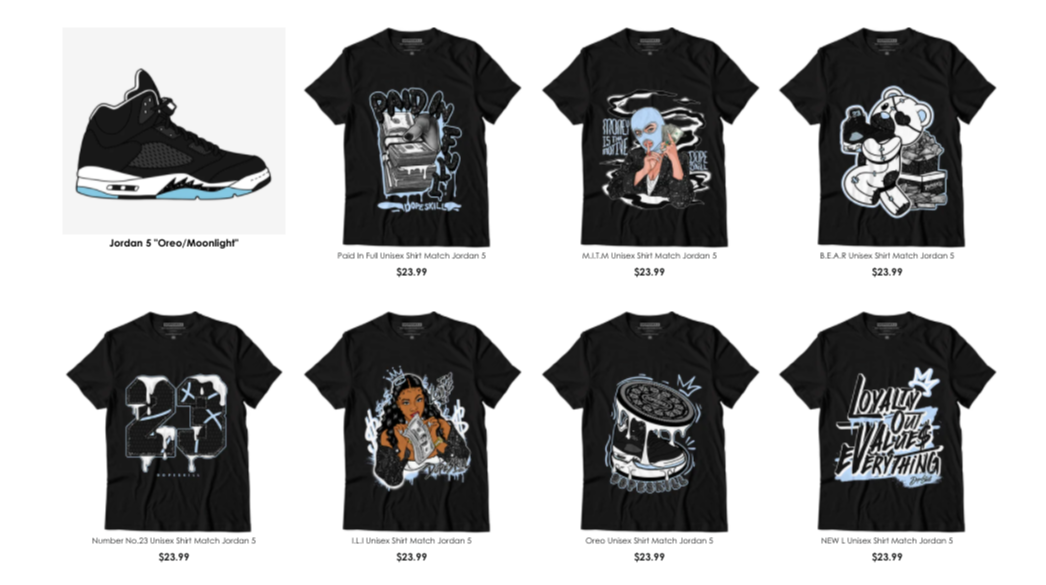 A good website is most likely to entertain viewers when it has a prevailing visual hierarchy. These well-known brands of bags were showcased by using the same color palette across the product. The paddings and margins are both consistent in similar elements. They are ordered in a grid making it look more organized.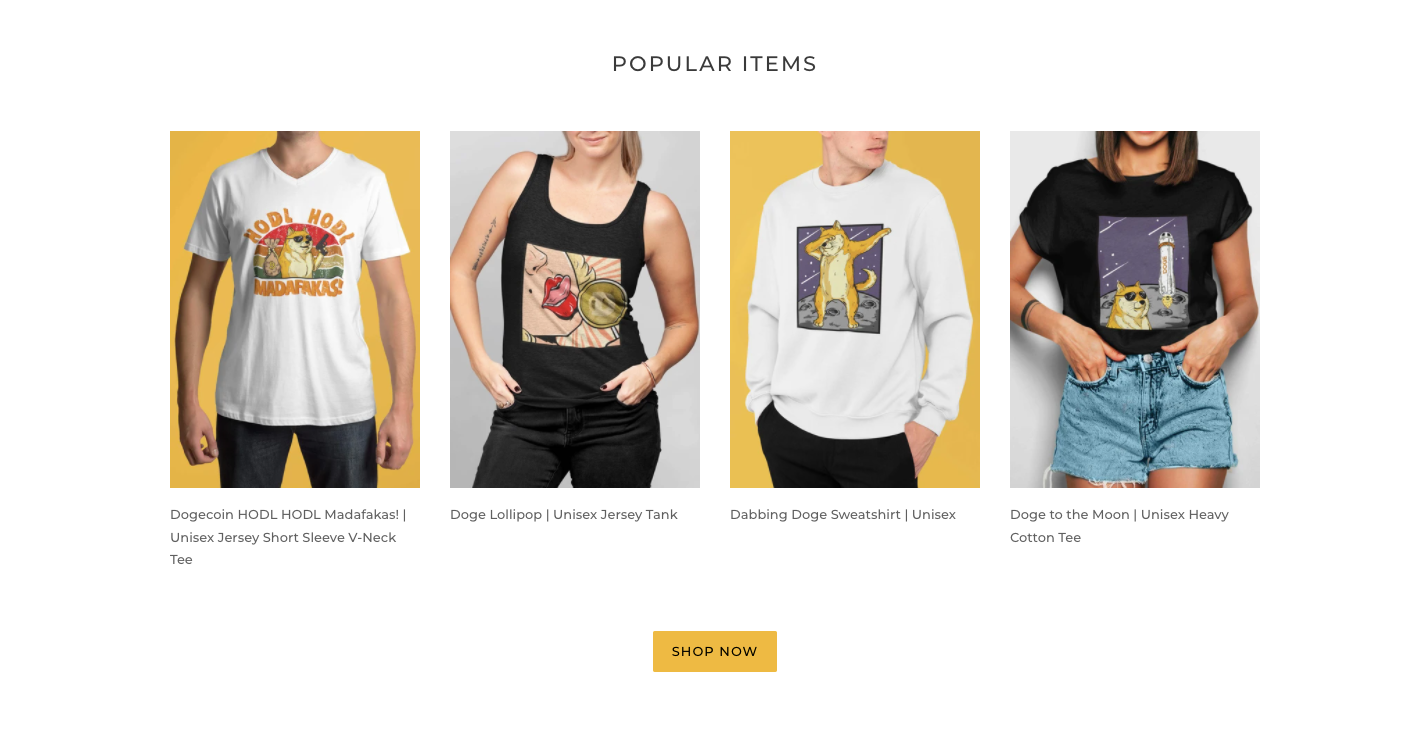 Consistency in your website can reinforce your brand identity. And Removal.Ai can be your go-to partner in attaining and producing those quality and consistent designs.
So, what makes a website consistent? Consider the following elements like the same color schemes, spacing between elements in the layout, headings, accessible navigation menu, the icons you use, and the various form elements.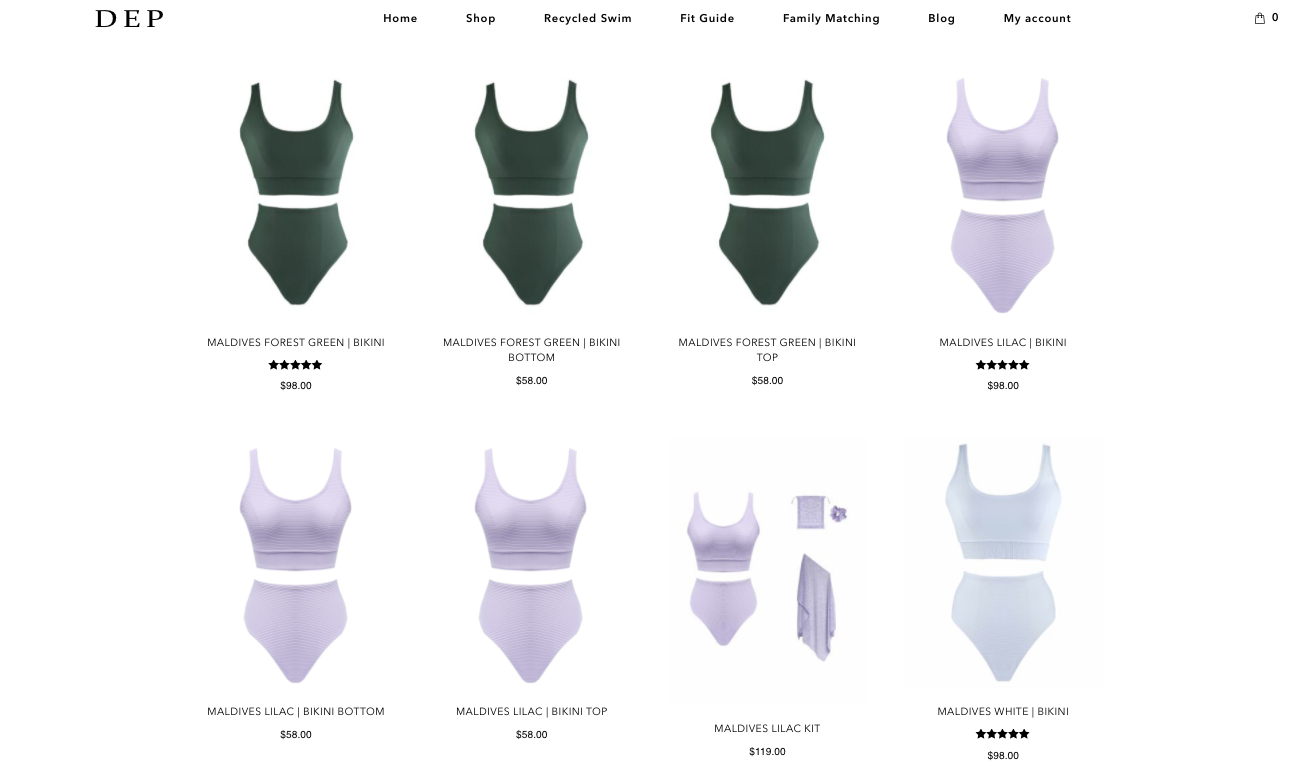 You can develop a sense of identity if there is harmony and organization in your designs. Your viewers will tend to react positively if your website page looks orderly. The navigation bar should be accessible as much as possible. People will not get lost if everything is in its proper place.
4. You want to use images for parallax and an interactive website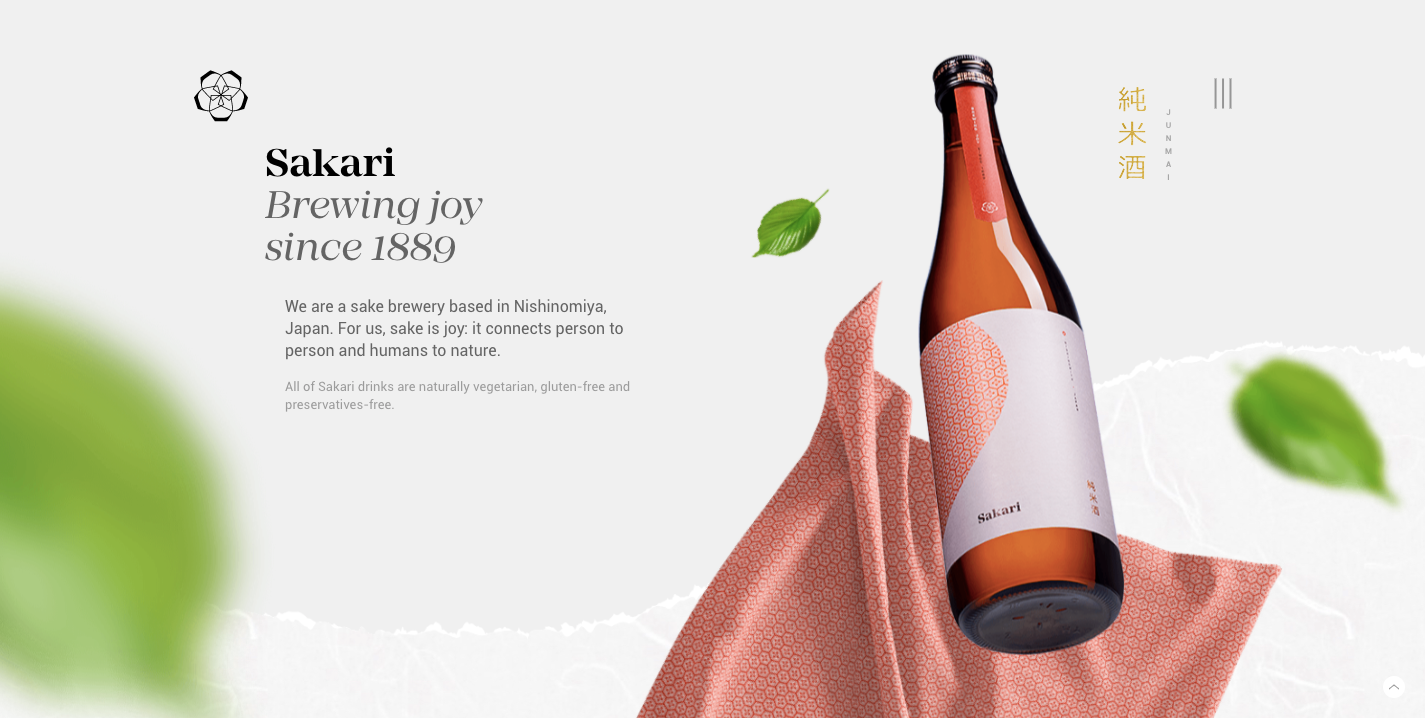 Parallax scrolling is an interactive way of making your page more engaging. You can make the viewers experience your product by themselves with the help of Removal.Ai. Try having a 3D representation or add some spheres to your product instead of presenting it as a just plain image. Your goal is to draw attention to your products. Viewers will take control and walk through your story at their own pace. Isn't it an exciting experience for them? Yes. The results can be promising.
The website for the game Firewatch has maximized the use of parallax scrolling. They created moving layers to emphasize its full depth. It has drawn a lot of attention from the viewers. The site was able to achieve the full potential use of parallax scrolling.
It will be entertaining for the viewer to have an active role in their interaction with your site. You can be creative and resourceful in setting the user experience up to another level. They will be motivated to know more about what more you can offer to them.
5. You want to solely focus on web design and development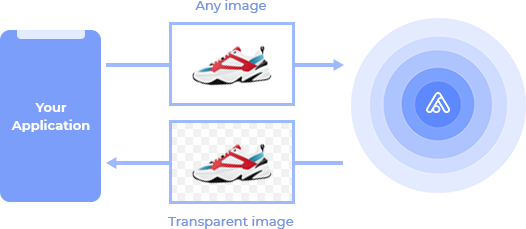 Along with the current ever-changing work environment, processes and workflows are also constantly evolving, and API plays a significant role in keeping communication and collaboration secured despite these changes. In leveraging the influence of APIs, it will be easy to improve the customer experience while fueling business innovation.
Our present situation offers us opportunities to make our lives better. With API, everything has been made easier than ever. So, you don't have to worry if you have limited knowledge of website development and design. You can bring your expertise to a higher level. Just imagine the impact it will make in making a good impression on your audience about your page.
Why Web Development is Easier With Removal.AI?
1. Removal.AI API is very easy to integrate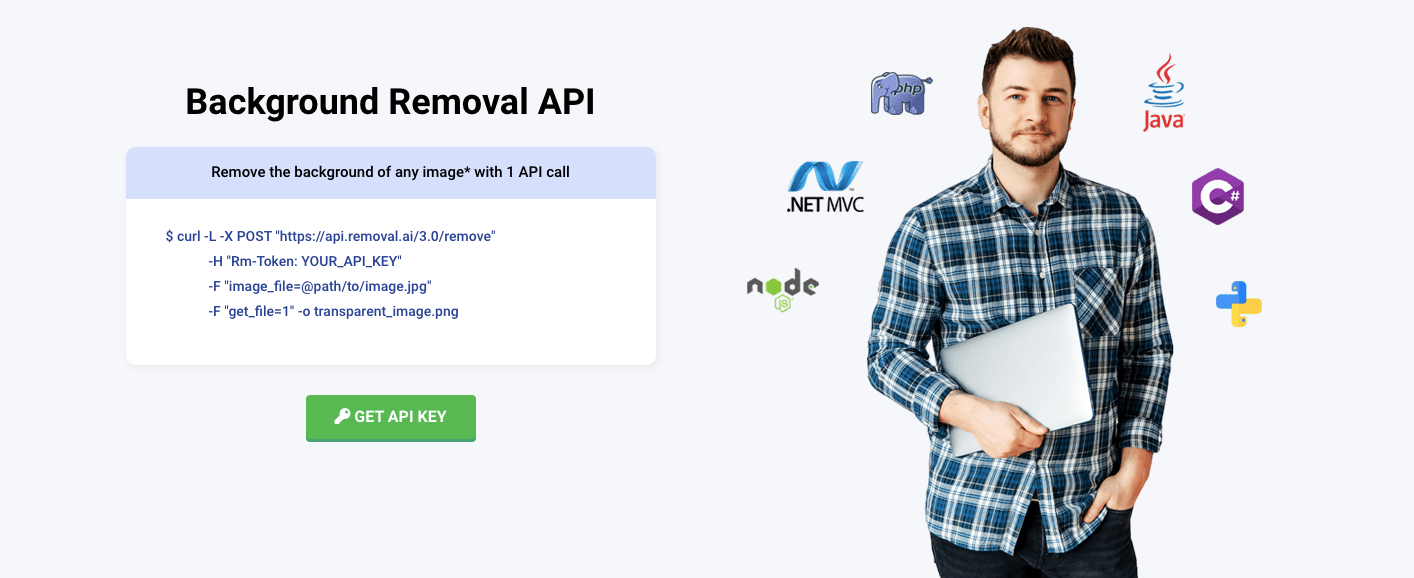 You can integrate any image without having a hard time customizing it. All you have to do is to take note of the three easy steps. First, get your API key. The API key serves as a unique way of authenticating the users. Next, use the code samples provided. And lastly, get back to the parameter reference to adjust the request. See? As easy as 1, 2, 3. Click. Voila!
2. It allows you to edit/replace your background after it has been processed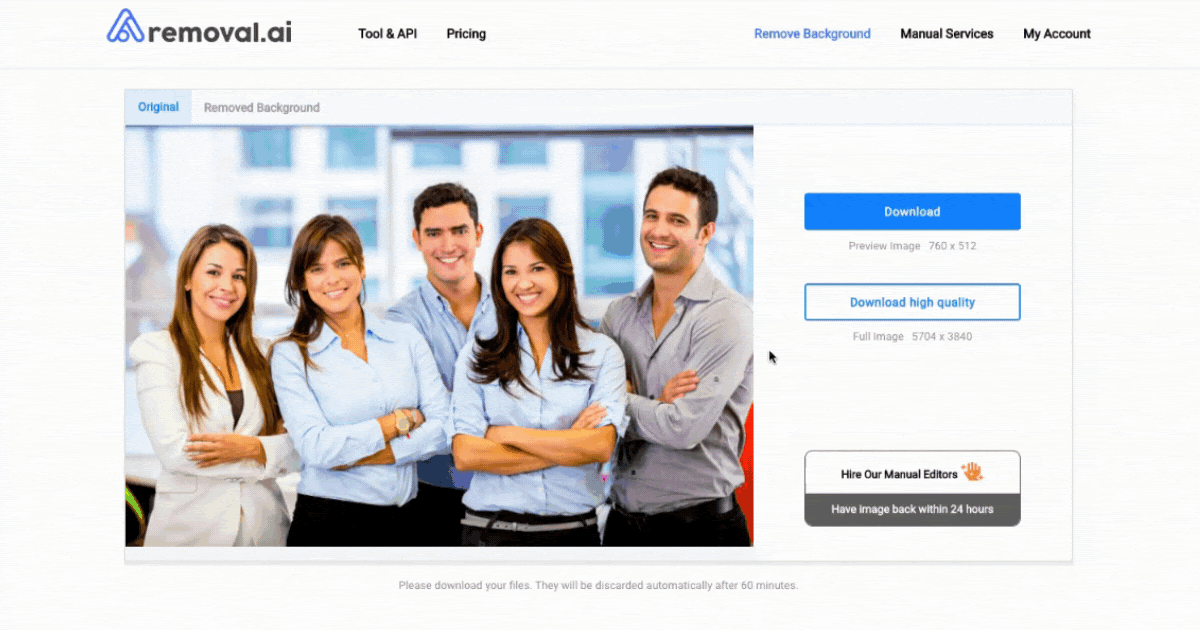 If you do not know the proper tool to use, getting rid of the background from images can be exhausting. By using Removal.Ai, it will not be a big problem anymore. You can remove the background and change it to white. Listed below
are the steps to follow:
Upload an image from your file/ device or drag it into the box on the website.
After a few seconds, the image will have a transparent background.
Click the red edit button to change your background to white or any other colors of your choice.
You can change the background with a new photo by uploading a new image. Whatever you desire.
Click on the Download image button to get your final image.
3. It can process multiple images at once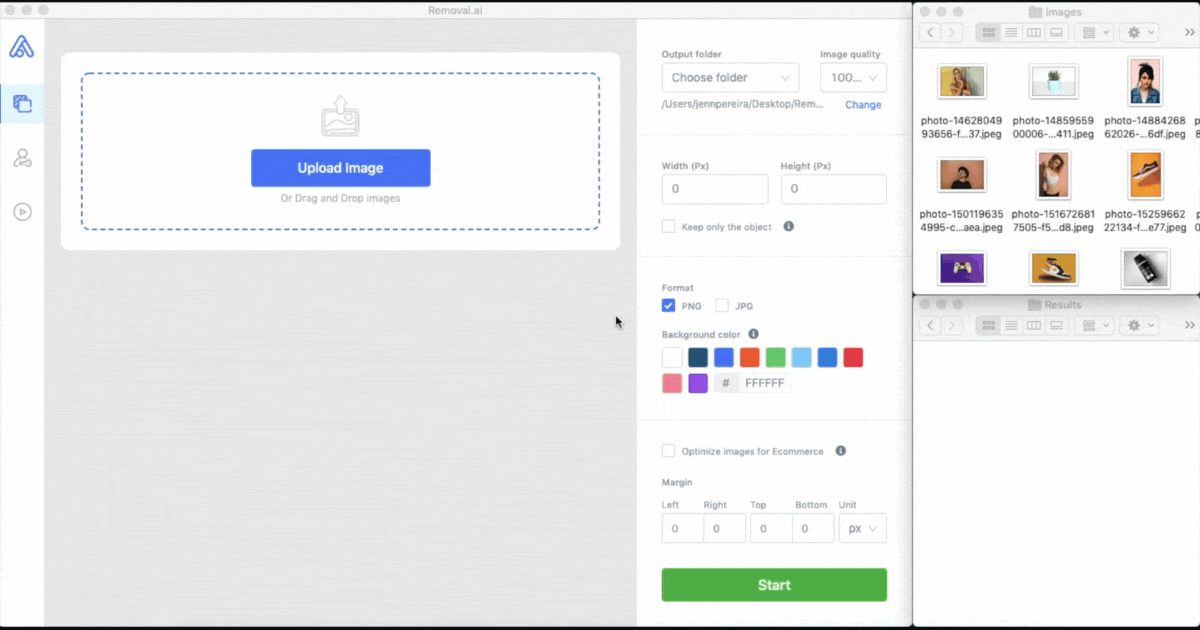 It will not be an exhausting chore to do the editing one by one. You can process numerous images per minute through the API depending on your image resolution in megapixels and the internet speed. Just drag the selected files, drop them in the corresponding box, click the Start, and download when finished. Such a great way to maximize your time and effort, right?
We understand that some images may require special attention. Removal.AI also provides professional picture editing to be done by our editors with years of expert experience. Just send in your image and we will give you the best quality possible.
Access the Power of AI to Improve your Workflow
It is indeed favorable for businesses to carry out a large volume of repetitive tasks using AI. It can be a windfall as it eradicates a lot of toils involved in the digital market. Instead of consuming a lot of time doing things manually, they can maximize their time focusing on important creative work.

In terms of speed and effectiveness, it would take too long for a human to analyze and implement a task. But with the help of AI, it can give more advancement to make strategic decisions. We have to know how to maximize our resources and know where they can use them. It can help develop an excellent site that serves multiple purposes. Why should you make it complicated when you can make it easy? Whichever the case, it is such a great deal to have everything at our fingertips.