Top 25 Marketing Ideas for Your Shoe Retail Store
According to Grand View Research, the worldwide shoe retail store market was valued at over $207 billion in 2018. Well-known names like Nike, Puma, Skechers, and Timberland dominate this market. Millions of dollars in income are generated by their marketing ideas for online shoe retailers that are performed perfectly.
If you have a small shoe retail store, you must draw inspiration from great brands and develop your own footwear marketing strategies. At the same time, these 25 marketing ideas may help you reach your target market group and succeed as a small shoe retail store owner.
Related Content: How to Start a Successful Online Shoe Retail Store
Top 25 Marketing Ideas for Your Shoe Online Store
1. Brand Marketing
There are a few things to bear in mind while developing the best shoe marketing campaign. As a first step, you may either utilize your personality or build a character that represents your company's identity. Keep your actions in sync. Your fashion blog and social media accounts should always reflect your brand's individuality. Also, make a point of posting frequently.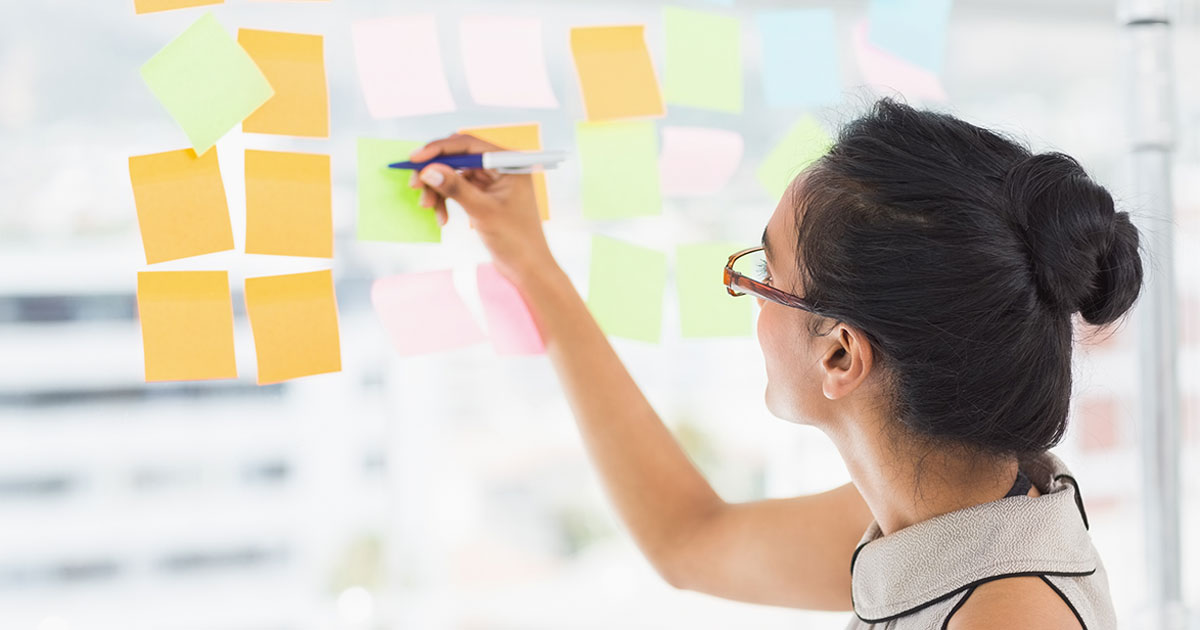 Use the best marketing ideas for online shoe retailers to expand your business and improve sales once you've begun presenting yourself online as well as how to market shoes online:
Create a Brand Story
There is a reason why stories are so popular among companies, enterprises, and individuals. The use of stories aids human communication. The descriptive power of stories profoundly affects the human brain, altering both the sensory and motor cortex. Reading a narrative is like having an experience and synchronizing our brains with the subject of the story. It's referred to as neuronal coupling by scientists making it one of the best shoe marketing campaigns out there.
Trust is the result of cognition, understanding, anticipation, and receptivity. A storyteller may develop confidence in the reader by delivering a narrative and engaging with them. Stories foster trust. However, not just any story will suffice. You must present a story with the correct elements — those that promote effective neuronal connection as well as those that promote integrity.
Establish Your Brand Position
Do you ask for a bandage or a Band-Aid if you scrape your knee? Coca-Cola and Band-Aid have one thing in common: they both have a strong brand positioning strategy. In fact, their brand names have become generic labels for any things in their sector that are identical.
A solid brand positioning plan is an absolute requirement for any organization seeking success — and the stats prove it. Brands that are constantly presented enjoy a 10-20% rise in sales. Successful branding results in enhanced client loyalty, a better image, and a relatable identity that distinguishes you from the competition. When entering or learning how to market shoes online or competing in any market, a great brand makes all the difference. A distinct brand positioning strategy is essential for making a statement, capturing (and retaining) the attention of your target audience, and successfully building your brand.
2. SEO
Luxury footwear manufacturers have a plethora of potential thanks to search engine optimization (SEO). When it comes to finding luxury items and learning more about companies, Google is the go-to tool for shoppers. The failure to pay attention to SEO makes it difficult for firms to rank at the top of Google's search engine results pages (SERPs), causing them to miss out on potential customers and the money resting in their pockets.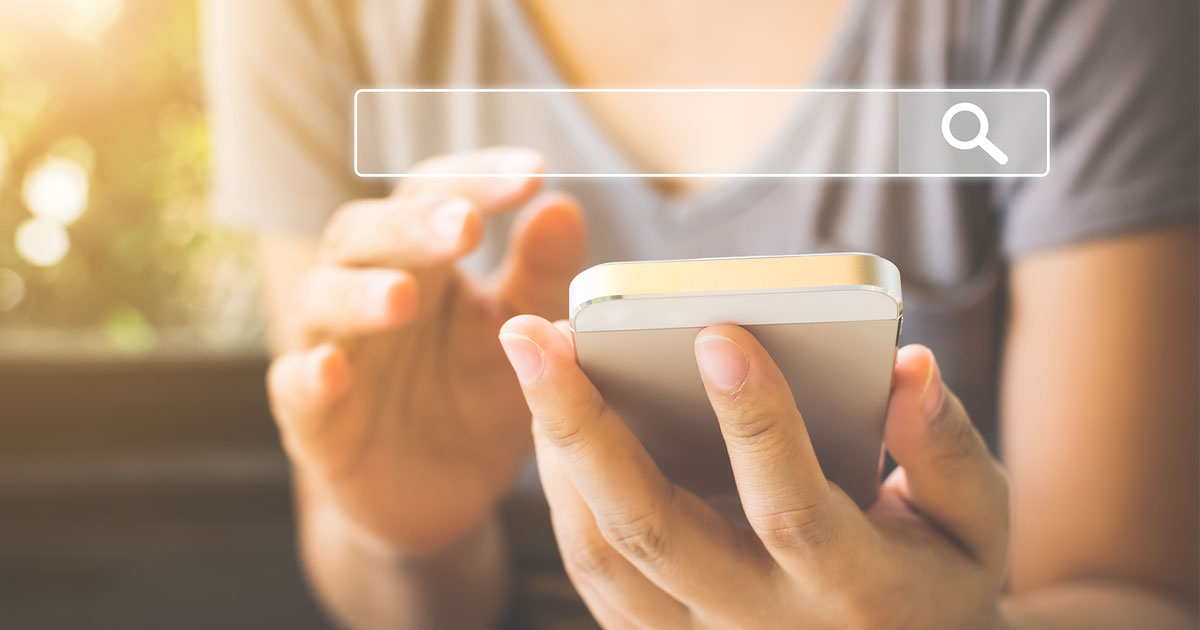 3. Content Marketing
You may select the sort of content format that will best represent your brand. Of course, it is dependent on the items and how to market shoes online. If you sell sneakers, you generally wouldn't use white papers, but they would work great for medical cosmetics. Instead, use shoe photography to convey what you sell.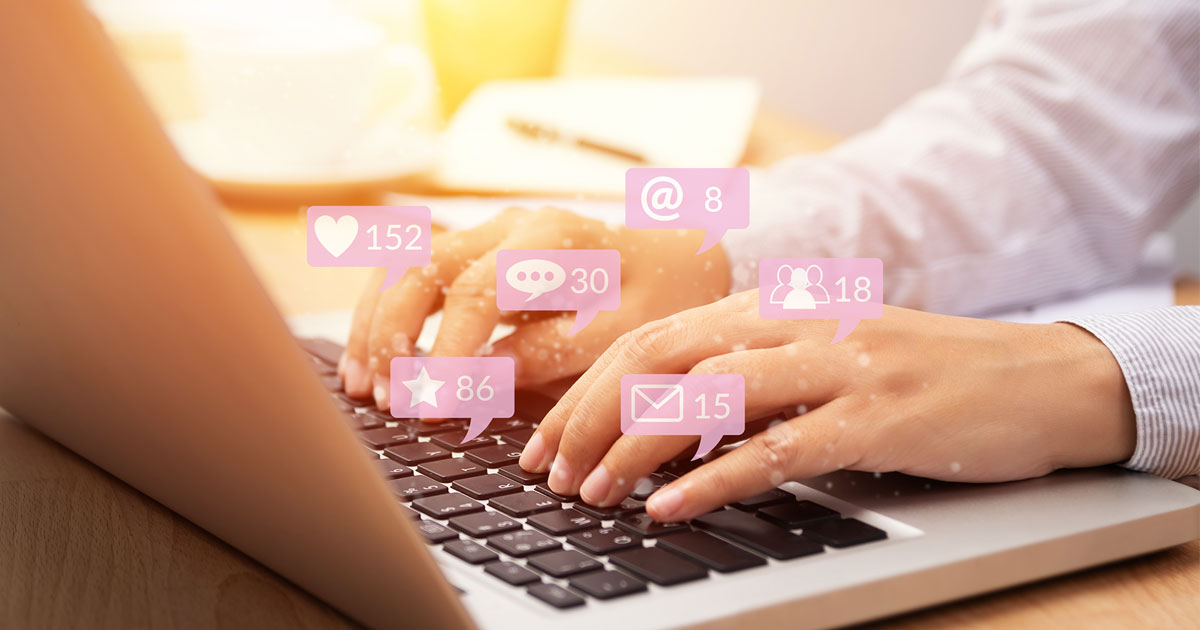 You can have a dedicated blog with various forms, or you can distribute them around your various pages. You may also repurpose existing content for new channels and formats. Begin with a handful that you're confident you can keep up with in terms of content development, time, and people, and then expand when you feel ready. You can use shoe editing apps to fix the images in your content such as background removers to remove noisy backgrounds from certain images
Also, keep the following three elements in mind when working on content:
Determine how you want to provide value to your prospective consumers. What do they care about? What demographics do you wish to reach? Can you provide them with vital facts about your field? Or can you assist them with a specific problem? That should be the center of your article.
Select your channels. What location do you want your content to be? Do you have a blog or a YouTube channel? Is there a distinct domain? A platform for podcasts? Go where your target audience is.
Consider how you will carry out your content marketing strategy. Will you do it in-house or through a third-party agency? Can you devote time to content production if you're an expert in your product's niche?
4. Affiliate Marketing
There are several ways for your business to boost its digital strategy, and having a successful affiliate program provides you with powerful influencers and an active plan. In addition to keeping your brand visible and accessible on well-traveled and carefully targeted websites, an affiliate program will provide you creative control over your content and identity…all while letting experts manage the business at a level and expense you're comfortable with.
Affiliate programs don't simply sell; they also raise brand recognition and may generate buzz that direct advertising can't offer to customers who have become numb to traditional advertising. Promotions, discounts, and other bargains can increase organic and natural traffic to your site when businesses have the proper partners who are honest and connect with brand values.
5. Email Marketing
It goes without saying that customers enjoy getting emails. According to a 2013 Marketing Sherpa survey, 72 percent of respondents prefer to get promotional information via email, while 17 percent prefer social media.
One of the most significant benefits of email marketing from the customer's perspective is that it feels more personal as if the brand is talking directly with the customer.
Customers' willingness to engage in email marketing is a big advantage for companies and digital marketers. For starters, acquiring new consumers via email is significantly less expensive than bringing them into your business via traditional marketing methods such as fliers or word of mouth.
6. Ads/PPC Marketing
Pay-per-click, or PPC, is an online marketing approach in which advertisers pay a charge each time one of their advertisements is clicked. Simply put, you pay for advertising only when someone clicks on it. It is essentially a means of 'buying' website visits while also improving organic internet traffic.
Business owners frequently wonder if it is worthwhile to engage in PPC. Many of them are on a fixed income and will not want to lose money. Local companies are still competing in the ever-changing world of digital marketing. If you're having trouble generating enough visitors to your website, you should outsource your PPC advertisements to a trustworthy digital marketing agency.
This increases your chances of surpassing your competitors and obtaining a greater ROI. One of the drawbacks of PPC is the possibility of false clicks. However, you may employ AI-powered platforms such as Oracle and Acquisio to prohibit particular users from accessing your adverts.
7. Social Media Marketing
The shoe retail stores are popular with both men and women, but the former is driving market expansion. A rising number of men are opting to spend on higher-quality footwear. Digital and social media marketing is one market trend. For vendors to boost product visibility, digital and social media marketing are the best shoe marketing campaigns. To succeed in this fiercely competitive industry, firms must create, advertise, and promote their products through engagement with consumers on social media.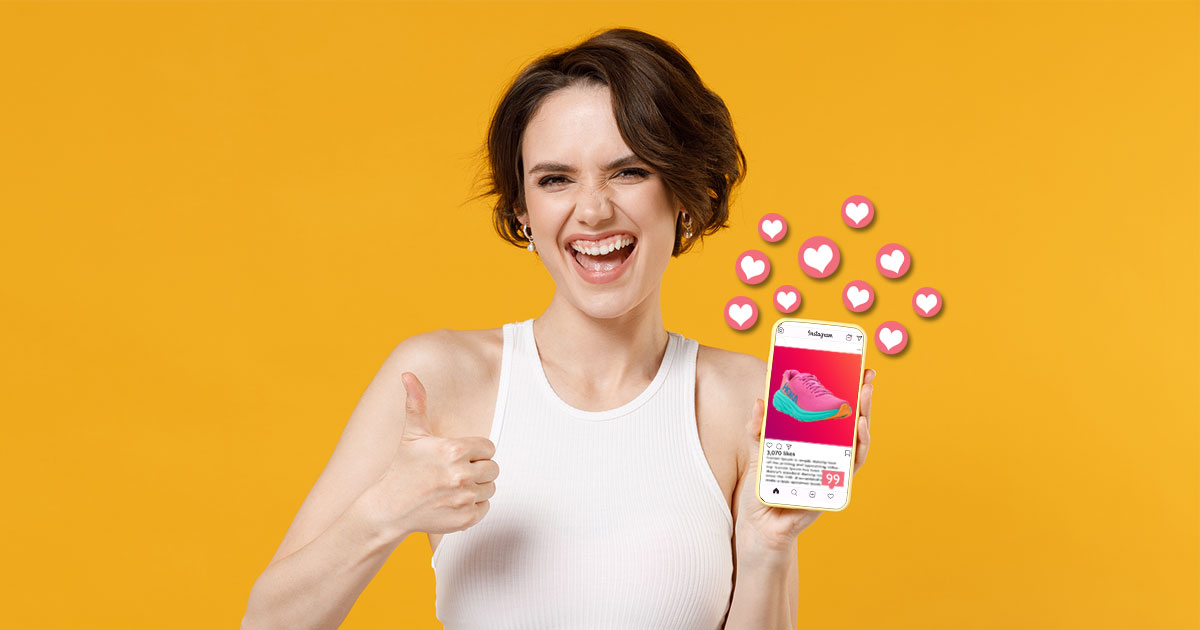 Facebook/Meta
Create a profile that includes a descriptive "about" section, a clear profile, a cover photo, and a contact section, among other features. Every day, update your Facebook page with the newest news, collections, and behind-the-scenes antics so that your consumers may get to know you better and become loyal clients. Having a good time with your community and interacting with other creatives in order to encourage one another are the most important things.
Instagram
Use relevant hashtags and shoe photography to make it easy for consumers to locate your company on social media. It's also a good idea to maintain a similar aesthetic across your Instagram feed, since this will entice more people to follow you because they know what to anticipate. Also, don't forget to include a bio that is both brief and interesting, as well as a way to get in touch with you, such as an email address or a phone number. Recall: what is the key to establishing a good social media presence? Get out there and meet people! Isn't it simple?
YouTube
For companies, YouTube marketing may be a scary prospect. Strategic principles and one of the most resource-intensive media forms, video, are brought together to create a powerful combination. If your target demographic is on YouTube, you can also use it to boost your search engine rankings and brand awareness. Using YouTube, businesses can provide audiences with unique content that is easy to watch and share.
Pinterest
Pinterest marketing is a set of tactics that incorporate Pinterest into your business's bigger social media marketing strategy to reach new audiences and grow awareness for your brands and products. According to Pinterest Business, social media marketers turn to the platform to:
Make a name for yourself in the digital world.
Increase the number of people who visit the company's website or shop online.
Promote conversions such as newsletter signups, ticket sales, and other forms of online shopping..
As a result, utilizing Pinterest to promote your business may help you reach a large audience and generate revenue.
As of 2021, Pinterest is the world's 14th largest social network, with 459 million monthly active members.
Twitter
There are several reasons why Twitter is an effective marketing tool. In addition to being completely free to use, the platform allows you to distribute and promote your branded content in a matter of seconds, allowing you to reach a wider audience. Additionally, you can use it to search for your rivals and their marketing material to discover which methods they're employing, and it can also be utilized by potential customers to locate and learn about your business.
The last advantage of Twitter is that it allows you to interact with your followers, share news about the firm, and speak to your customers.
8. Influencer Marketing
Nothing beats word-of-mouth marketing, especially when it comes from a fashion influencer. Popular social media influencers command a big amount of followers' full attention. They are regarded as fashion gods and reliable information providers. Use the trust that your target audience has in you to promote the brand and raise awareness. With the rise of Instagram and other social media platforms, this is one of the most dependable shoe retail store marketing strategies nowadays.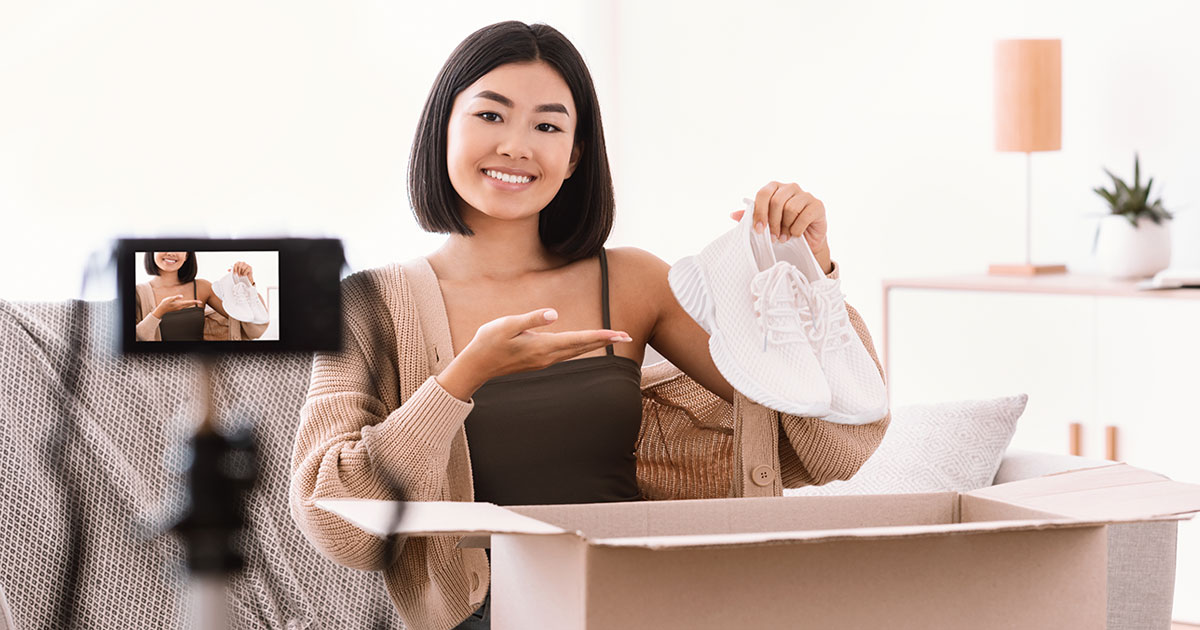 9. Outbound Marketing
Outbound marketing is a sort of traditional marketing in which communications are broadcast to potential consumers. Outbound marketing activities include trade shows, lecture series, and cold calling. It is costly, and the ROI is significantly lower than that of inbound marketing. Inbound marketing includes content marketing, blogging, SEO, and opt-in email marketing. Furthermore, paid search advertising is defined as inbound marketing since your advertisements appear only when people search for the things or services that you offer. Outbound marketing is sometimes more difficult to assess and less lucrative than inbound marketing, but companies continue to spend up to 90% of their marketing spending on outbound marketing.
10. Inbound marketing
An inbound marketing approach involves creating content or using social media to promote brand recognition so that people learn about you, visit your website for more information, express interest in your product, and, if necessary, purchase your product or service. On the other hand, inbound techniques allow you to communicate with an audience that you can more quickly identify as a potential customer or lead.
Creative, well-timed chatbots and surveys may be used to help, support, and solicit feedback from consumers. To guarantee that the customer experience is relevant and useful, bots and surveys should be sent at specific stages in the customer journey.
Read More: How to Sell on Amazon FBA
11. Referral Programs
Referral programs effectively encourage your customers to refer your online shoe store to their friends and family. Incentivizing referrals can generate more traffic to your site and increase sales.
To implement a referral program, you can offer a discount or a reward to both the referrer and the referred customer. For example, you could offer a 10% discount on the next purchase for both the referrer and the referred customer.
To make the referral process easy, you can provide customers with a unique referral link to share with their network. This link can be easily shared via email, social media, or other messaging platforms. You can also promote your referral program on your website, social media pages, and email marketing campaigns.
It's important to track the success of your referral program to determine its effectiveness. By measuring the number of referrals and resulting sales, you can adjust your program and optimize it for even better results.
If you're not sure how to create a referral program from scratch, there are many referral program templates available online that you can use as a starting point. These templates typically include pre-written messaging and design elements to help you create a professional-looking referral program quickly and easily. Just be sure to customize the template to reflect your brand and the specific rewards you want to offer. With a little creativity and effort, a referral program template can be a great way to get your referral program up and running in no time.
Overall, referral programs can be a cost-effective and powerful way to generate new customers and increase sales for your online shoe store.
Conclusion
For individuals who are new to the shoe retail store marketing shop concepts and techniques described above, starting an Internet marketing campaign can be extremely time-consuming and complex. These are just a handful of the ways how to market shoes online through marketing strategies. We entirely understand if you're feeling overwhelmed or unsure of how you'll fit these marketing ideas for your shoe retail store into your schedule. But if you want to get it right from the start, check out our article about a step-by-step procedure on how to start an online shoe store.