Removal.AI, A Powerful Photo Editor for Photographers
A photograph can arouse a lot of emotions by taking advantage of a background that helps illustrate the whole story. A good background will make up the whole setting and provide the subject with a distinct tone and personality. Hence, as a photographer, you must make it a habit to recharge yourself with efficient background resources and a choice photo editor for photographers.
Should There Be a Need for A Photo Editor for Photographers?
The long-standing issue about the essence of photo editing apps can call for a long debate. But this should be viewed from the perspective of a photographer.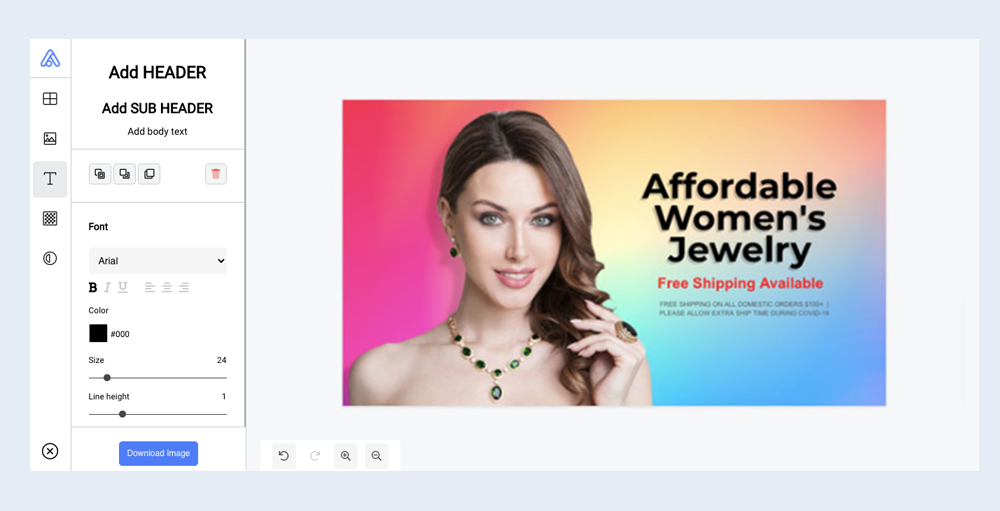 The process of crafting a picture does not end at the shutter button. There is always an urge for photographers to make alterations to their photographs. After a shot, the whole process only starts by aligning the image with the ultimate objective of capturing the image to make it the way photographers want or need them to be. By using tools to edit photos you can easily bring a plain scene to life. That is because there are no limits to the effects that photos can obtain just by using photo editing apps on a mere photograph. And like how Removal.AI can transform any image to feel brighter, using additional color, backgrounds, and fun through photo editing.
How Does Removal.AI Help Improve Your Photographs?
Removal.AI is a photo editor for photographers. It offers various tools which can enhance the overall aesthetic of your photos. It is a one-stop editing software that gives you an all-in-one solution when it comes to photo editing and retouching that is trusted by professionals. With this tool, you can bring magic to your images by maximizing all the available resources right in front of your fingertips.
Having a free background remover essentially helps in creating more appealing photographs. Here are more reasons why:
1. You can easily replace your backgrounds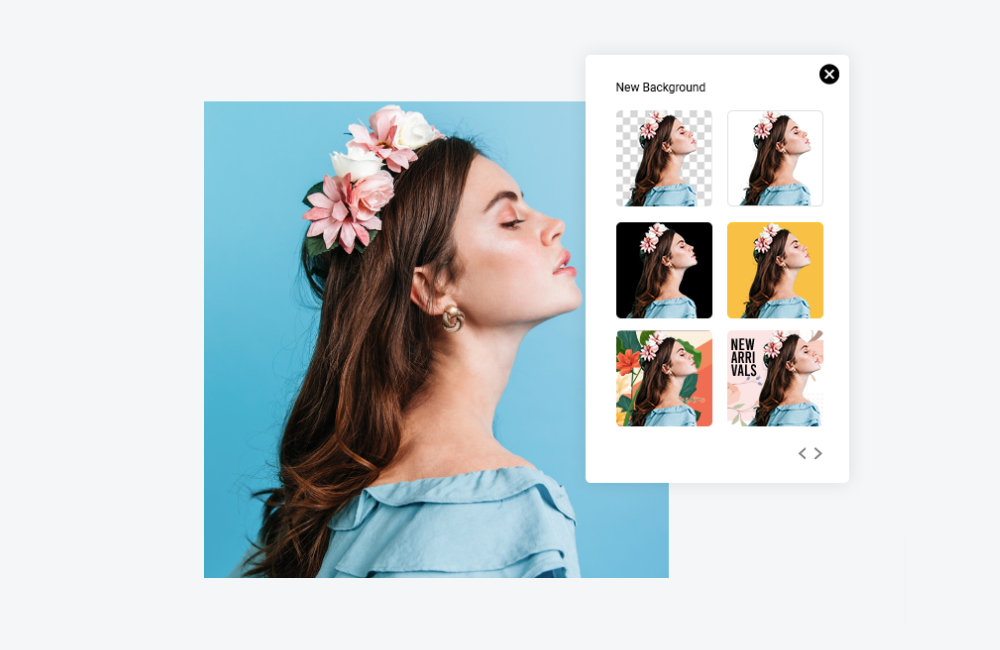 Your background should be a crucial factor to consider when creating a richer photo context. Photographers frequently need to change the background of a photograph for artistic reasons. You can experiment with altering the backgrounds to something that better meets your needs. Before proceeding to a more elaborate background, you must first have a transparent background. Special modifications will be easier to accomplish if notches are solved. It will make your photos suitable for a variety of purposes.
With Removal.AI, a bigger world of possibilities opens up for an image. A good photographer understands the significance of blending colors between the backdrop of an image and the main object in focus. So, with Removal.AI, you can modify different background colors or any other images as the background to match the subject of your photo. It will give the photograph a different mood and tone.
You can edit headshots easily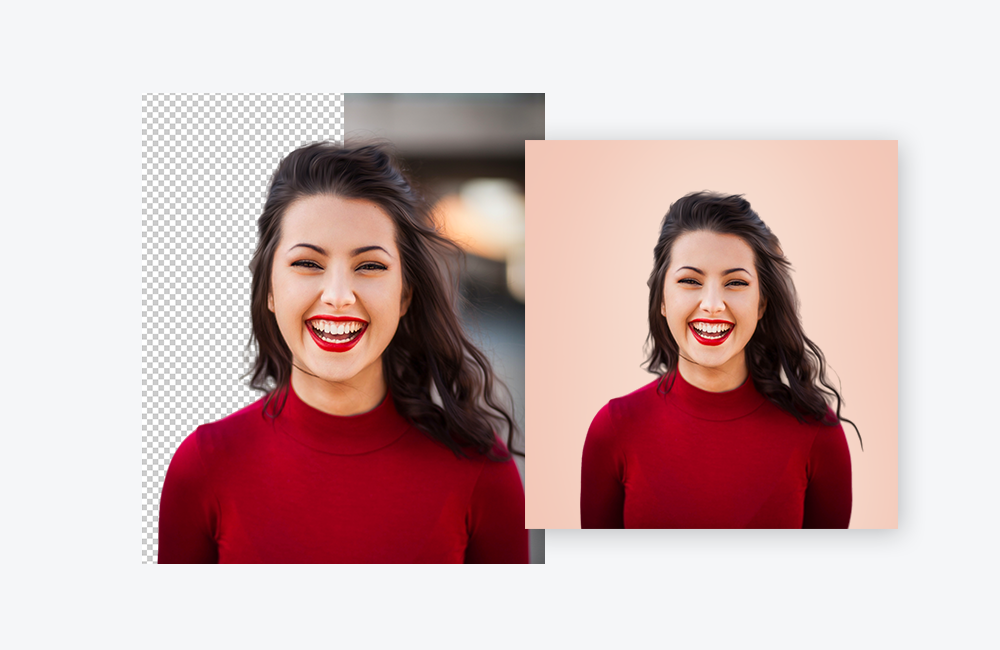 Always let your photographs speak for themselves. Positive first impressions are crucial in making an impact on the audience. A professional headshot should inspire an emotional response because it may be considered your brand's emblem.
Make your headshot photos look professional by using a dedicated photo editor for photographers like Removal.AI. It can seamlessly edit/remove the background from images with complex edges like hair and you can do a lot of editing–cropping, touch-ups, and adding special effects and the like.
You can produce compelling product photos

The quality of your images represents your products since it will attract more sales. As much as possible, your products should have to look the same as they are in reality. With Removal.AI, you can find creative ways to make your products stand out. You can remove unwanted images and extraneous parts in just one click. However, you need to be careful not to edit the original photos too much. Many People tend to buy things based on what they see. So the visual content must be accurate as it affects the purchasing decision of buyers.
You can easily remove an unruly background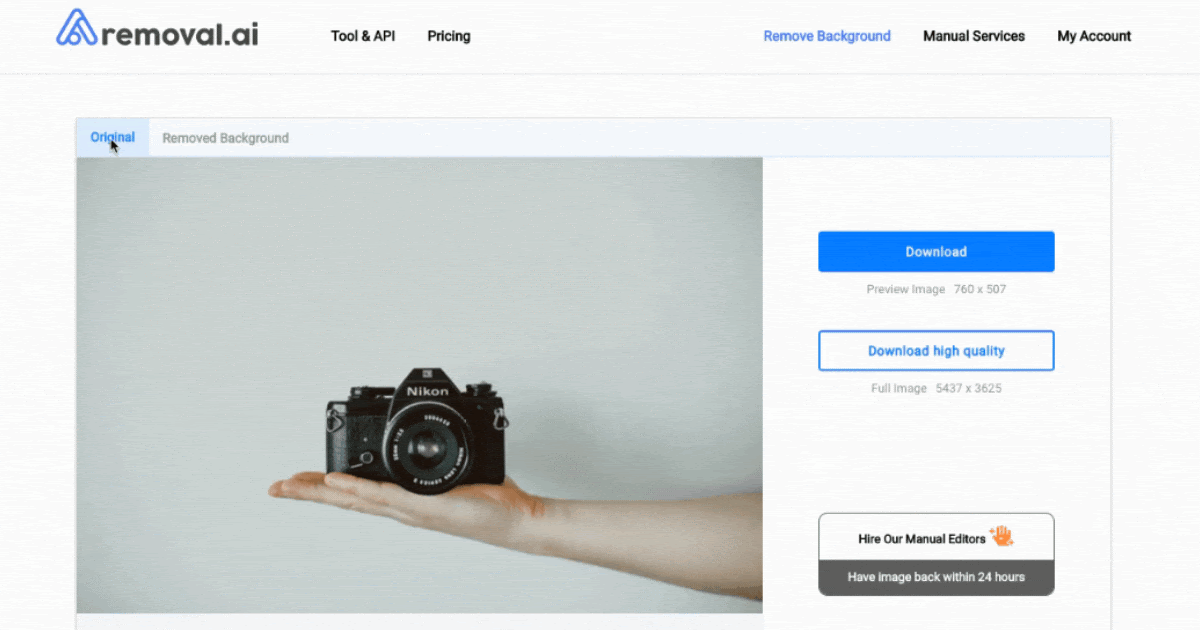 Removing distracting backgrounds using AI Removal is just a piece of cake. By simply uploading an image, the site will automatically identify and get rid of any obstructing image in it. This process helps to focus attention on the product rather than anything else, including the background. Leading online marketplaces also demand merchants use a white or transparent background for product photographs. Because the things are displayed without any improvements to disguise flaws or blemishes, this creates a trusting relationship between sellers and purchasers.
Why Removal.AI is Your Ideal Partner for Your Photography Business?
You can always set actionable goals in checking out your creative process in photography. Every small step can lead you to victory. It will make a positive impact in the areas you have identified as needing improvement. Dealing with technical aspects and testing out some new photographic techniques can offer a completely new promising perspective.
Having the right tools like Removal.AI, it would be much easier to craft impressive visuals and remove image background within minutes. The advent of technology has revolutionized the photo-editing industry. It has made everything an easy operation that does not require particular effort. So say goodbye to time-consuming processes in the past and welcome this free software available on the web.
1. Removal.AI can process over a hundred to thousands of photos instantly.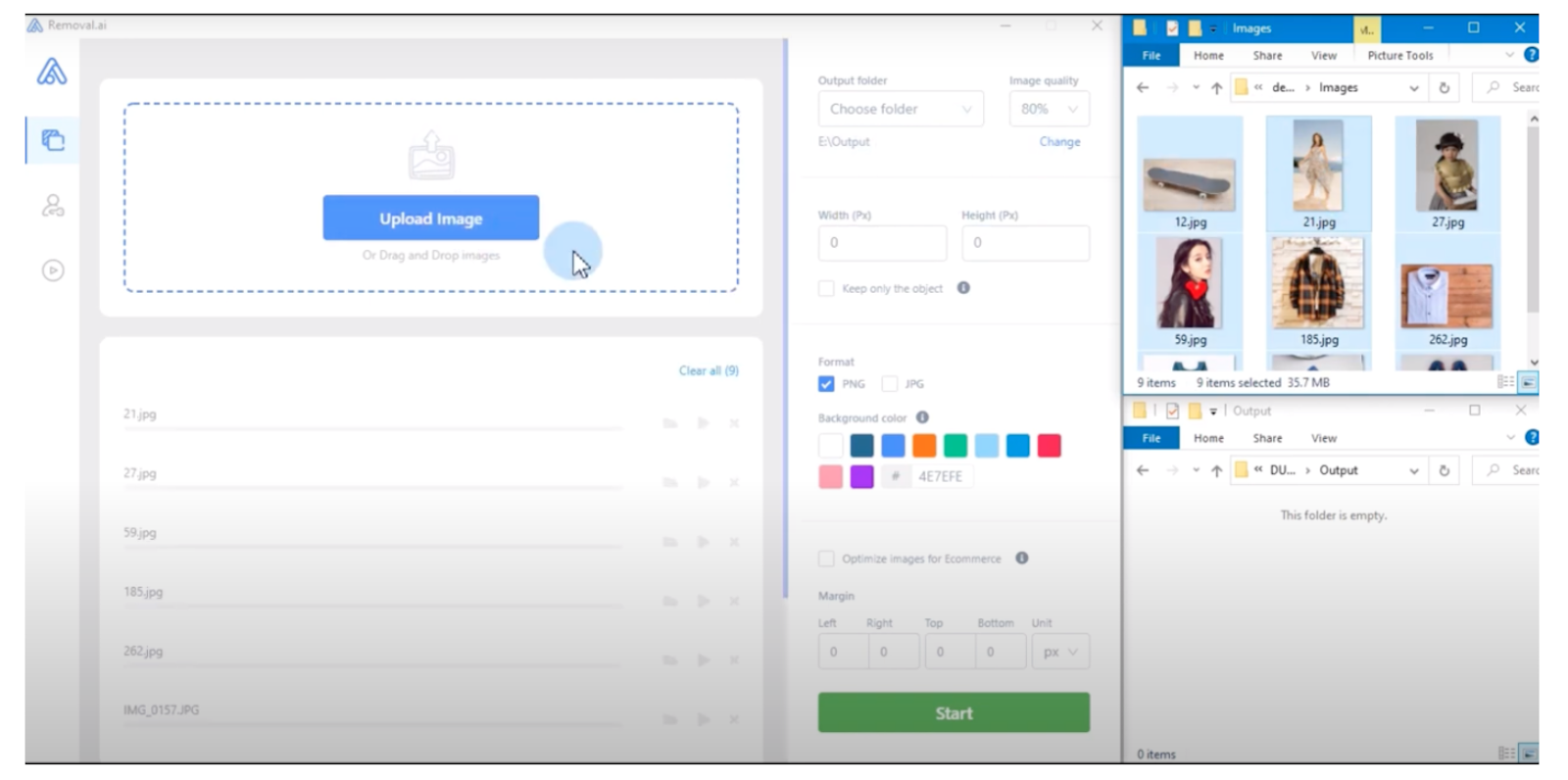 Removal.AI is one of the best photo editor for photographers because it can process a large number of photos in an instant. It can make editing more efficient, complex, and creative in many ways. It saves you time and effort performing repetitive tasks. Removal.AI is already analyzing what you have captured and made its conclusions about how to handle it. It's hassle-free!
2. It is Affordable.
Removal.AI offers a wide range of possibilities for everyone who wants to be creative in their way. It will help individuals to heighten their working efficiency and helps businesses maintain their competitive advantages. You may get started with a free account that includes one free credit and 50 free previews via API and apps. You might be able to earn credits if you were able to refer it to a friend. There is also an option where you can subscribe monthly for only 0.07$ per image If you want full image resolutions. Try the free trial and see for yourself how effective this tool is.
3. Removal.AI API is easy to integrate.
There is no need to worry about the confidentiality of the images you upload to the website. Removal.AI provides authentication using a unique API Key (or API Token). This API Key is one-of-a-kind and unlike any other. Users are urged not to share this to avoid risking their data privacy.
Once being directed to the site, everything is right at your fingertips. By following these three easy, simple steps, you are definitely on the go!
First, you need to get your API key. Next, use the following code samples to get started quickly. And lastly, Get back to the parameters referred to adjust the request.
You can use Images (up to 25 megapixels) that are readily available in your files or in the form of URL reference (Base64 encoded data Output). Through the API, you can theoretically process up to 500 photos each minute. Your image resolution in megapixels and also your internet speed has a significant impact on this statistic.
4. You can install it on your desktop.
You can have the Removal.AI software readily available for your Mac or Windows by downloading and running the tool afterward. By using your API key, you may now use it to process hundreds of thousands of photographs in the smallest amount of time possible. And just by a simple action of drag and drop, you can already eliminate the background photos or folders of images and make sure to have an active internet connection.
There are No Limits With An Efficient Photo Editor for Photographers
Removal.AI is frequently at the heart of breakthroughs in photographic technology. It is time-saving improvements that play a crucial and technical function in photography.

Removal.AI is revolutionizing photo editor for photographers and is at a breakneck pace and is just getting started. Nobody knows what will happen next, but there are a lot of things it can offer. Aside from resolution improvements, the future of AI and photography will primarily revolve around software rather than hardware.

AI may be an over-hyped phrase often used as a shorthand for the latest, best-sophisticated software. But it promises to do something fascinating for photographers: it will boost productivity, both for the program and the photographer, allowing you to capture better photos. It is sufficient that we have varied options to improve the quality of our lives and professions. We must always remain aware of new trends and open ourselves to new solutions.