10 Image Management Tips for Etsy Sellers
With more than 5.23 million active sellers in 2021, Etsy has never been busier. No matter what type of niche market you're in, you'll be up against a slew of other businesses selling the same things as you. Therefore, Etsy sellers must be distinctive if they want to succeed in this market. Another option is to seek out advice from other Etsy business owners.
When there isn't a lot of competition for buyers' attention, you may still enhance your listings and attract more customers without having to fully revamp your selling strategy. These 10 Etsy recommendations can help you avoid common mistakes that may take your listings from exceptional to spectacular — and your sales from good to great as well. To stand out, you must do everything right.
Related Content: How to Start A Successful Online Shoe Retail Store
10 Image Management Tips for Etsy Sellers
During Product Photography:
Tip 1: Be Consistent.
For maximum brand recognition, ensure sure all your items are photographed in a similar manner. Your product photos should all be taken from the same distance and from the same perspective, and the tones and colors used in your lifestyle photos should match. Consider what you're trying to accomplish here, and once you do, strive to replicate it in subsequent photographs.
Related Content: The Ultimate Guide to Product Photography

Tip 2: Take Multiple Photos and in Different Angles.
You can add up to 10 photos on Etsy, take as many photos on the products you're selling so as to capture every possible angle the best way you can. Front, side, back, top, center, etc., so you can show the best features of these items. You can also stage them according to use and history. Make use of an appropriate backdrop or environment to help convey the item's history or significance.
For example, if you gathered beach rocks and left them on the sand, the customer will be reminded of where they originated from on a subconscious level. As a potter, exhibiting your work on the wheel after firing would expose where you manufactured it and, thus, convey your true creative process in a subliminal way.
Tip 3: Take Product Photos that Show Scale and Details
Photographers often use the concept of "creating scale" to show how large or tiny a subject really is. It gives the customer a better idea of what the product looks like and how it's put to use. A product demonstration lets people see the same thing in actuality.
Tip 4: Take Product-in-Use Photos
When your item is staged, you may want to consider using a natural or appropriate backdrop. One approach that is often overlooked is the use of a natural or historical backdrop. Make use of an appropriate backdrop or environment to help convey the item's history or significance.
As a result, buyers benefit from natural staging tactics, which provide a vivid image of how an item will fit into their own lifestyle. Photographing a shelf ornament on a shelf rather than on a coffee table is one example of this. Instead of sitting on a bench outdoors, a cookbook for sale might be displayed in the kitchen or on a bookcase. Rather than photographing a completed coat rack sitting on a workbench, it might be put on the wall to demonstrate how it would look in use. If you have things like rings or tools, show them being utilized by yourself or a model. Buyers may see how much space they'll need to work with this information.
During Product Image Post-Production.
You can go from drab to fab with a little post-production tweaking, but knowing the tools at your disposal is essential. Make your Etsy images stand out from the crowd with these post-processing tricks.
Tip 5: Place Listing Images on White Background
When you photograph with a white background, you will save time in the post-processing process. A picture taken with a white sweep will be well-lit and will need little or no brightness or contrast adjustment since the white light will bounce off the product and onto it.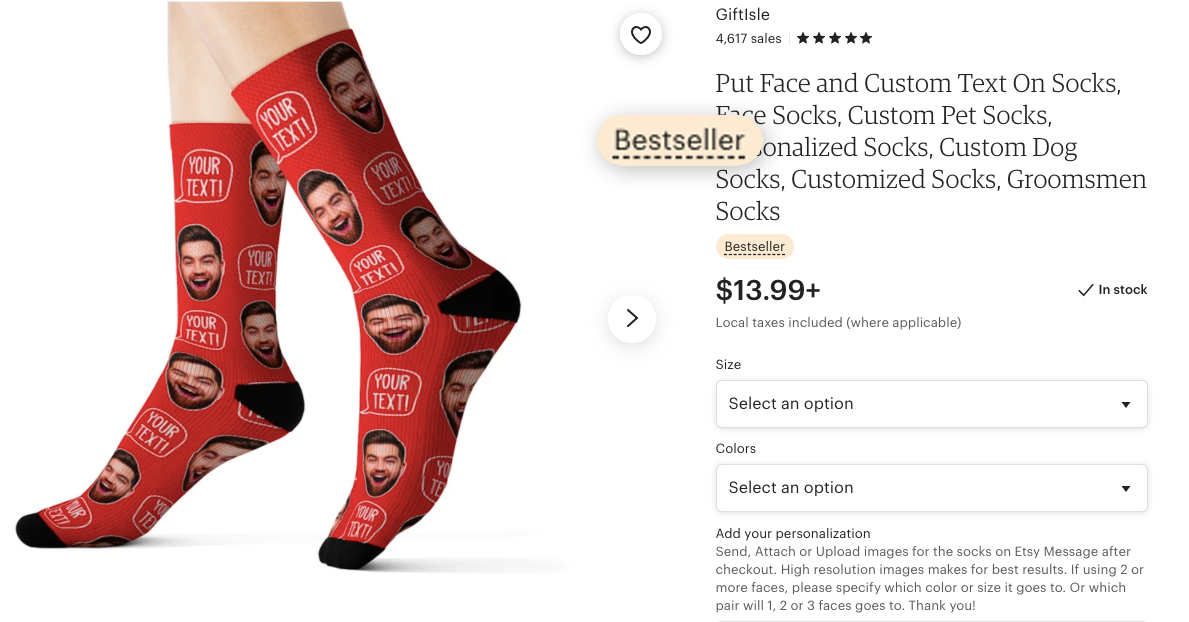 However, there are also other options to remove bg from your photos. You can use automated tools that can automatically remove any type of background from products photos and place it on a white background in just seconds.
Tip 6: Adjust the Image Brightness, Contrast, Exposure when Necessary
The brightness/contrast adjustment may also be used to alter the tonal range of a picture if it is excessively bright or dark overall. Increasing the brightness will brighten the picture while lowering it will darken it. The bright and dark areas of a picture are adjusted in relation to one other to create contrast. When you're photographing a mostly black or white subject, you'll likely need to adjust the exposure.
You should also adjust the brightness if your product picture is too vivid, adjust the contrast to make it look crisp. You should familiarize yourself with your picture editing software before you begin working on your photographs.
Setting the Image Size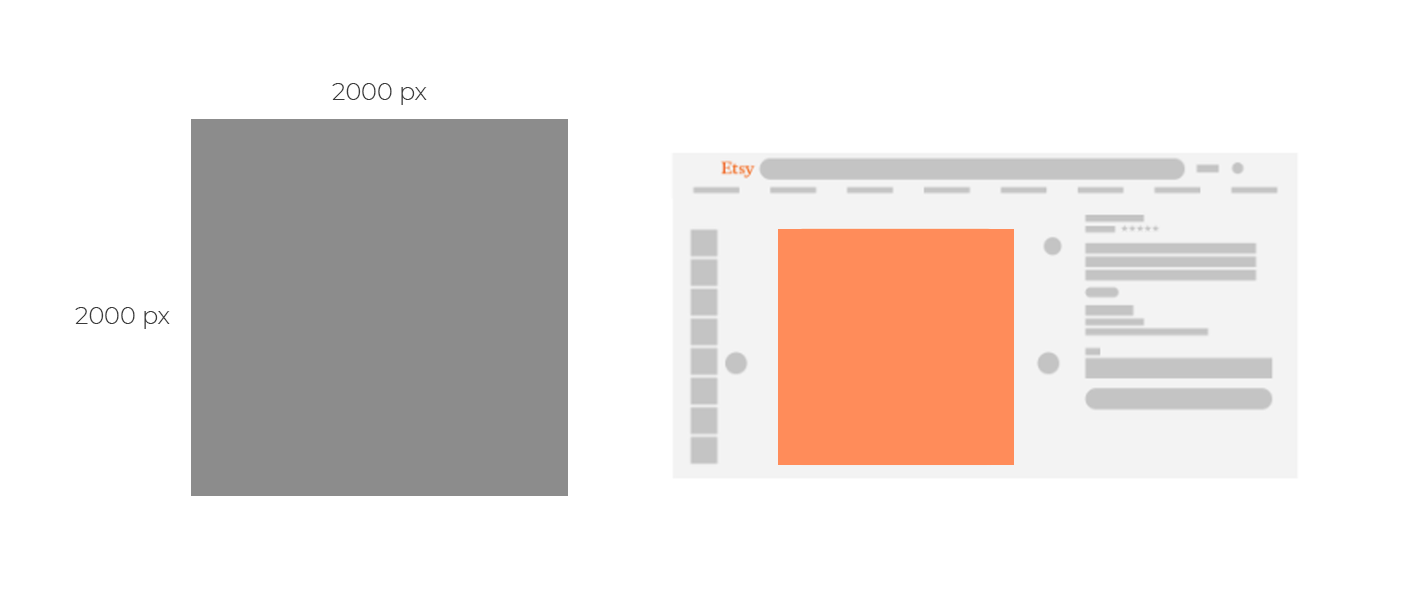 It is critical that you adhere to Etsy's picture standards when uploading images of your products. When it comes to selling products on your online store, photographs are the only physical representations. If you want to get a lot of sales as Etsy sellers, you'll need to have attractive product images.
Tip 7: Follow Etsy's Image Size Requirements
The size of the picture should be the first consideration before uploading it to Etsy. Buyers should be able to zoom in on photographs that are at least 2000px wide so that they don't deform. You don't have to bother about resizing your photographs for the thumbnails since Etsy will do it for you. .jpg,.gif, or.png files with a minimum resolution of 1000 pixels square should be used instead of larger ones.
Because of the automatic zoom option that is enabled along with the thumbnail creation on Etsy, every detail can be thoroughly examined. According to Etsy's product photography guidelines, each item should have a minimum of five images. For this reason, a square or landscape format is recommended for the initial shot.
Tip 8: Limit Your Image File Sizes
As much as you want to upload high-quality images for the best listing presentation possible, Etsy has a certain limit to an image's file size. This is for Etsy to also make sure that they give the best experience to their users by setting an image file size to a maximum of 1MB.
Compression of the picture files may cause images to lose some of their sharpness after they've been posted. But it's a way to increase Etsy's overall performance so you just have to accept and deal with it.
Etsy Image SEO
You may increase your brand's exposure on Etsy if you optimize your store's SEO and use high-quality photographs, two of the most important elements. You'll see an increase in revenue and brand awareness if you have a strong SEO strategy in place. Etsy SEO tips and tactics are shared here to assist you to enhance your brand's visibility on the marketplace.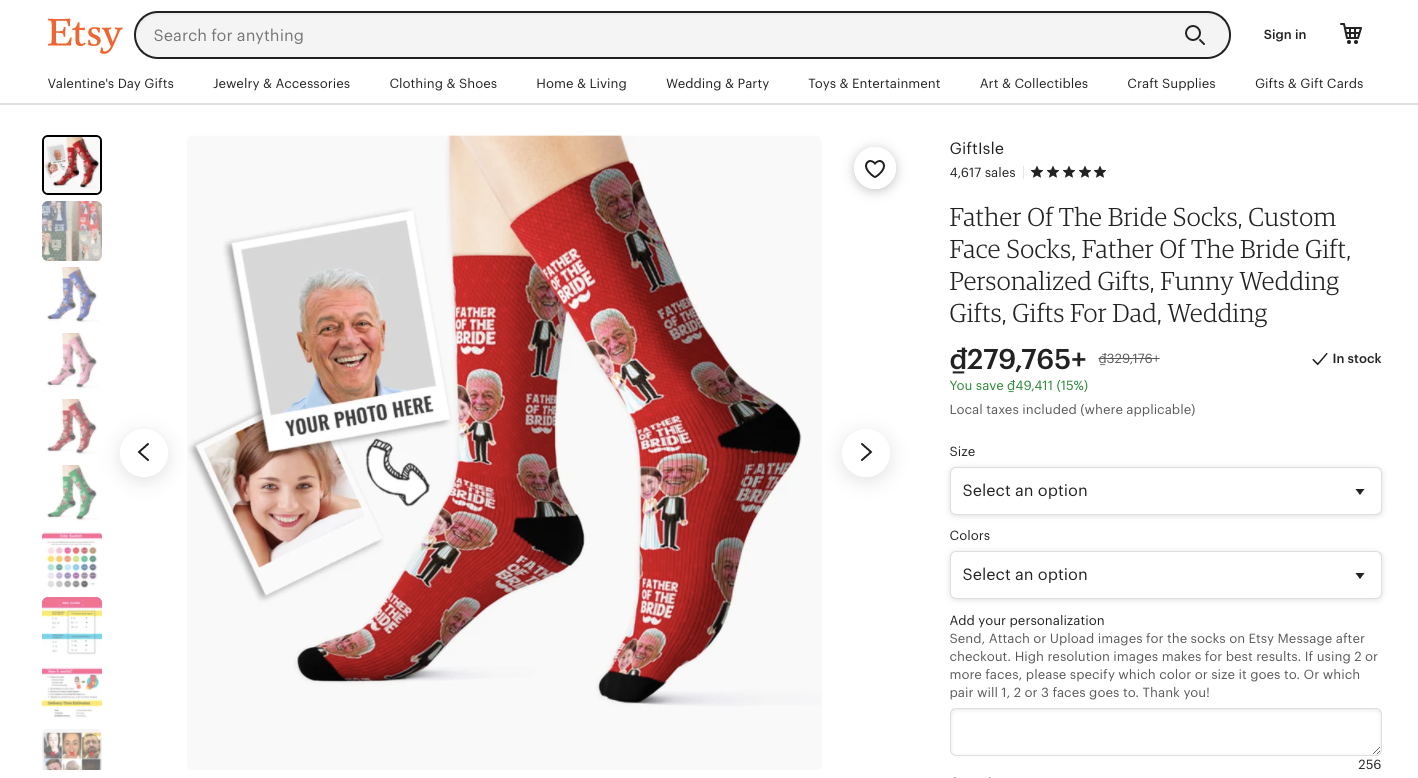 Tip 9: Optimize SEO Titles
The most important thing you can do to have your items discovered by clients is to focus on search engine optimization (SEO). Make sure your titles match image SEO best practices so that your goods show up sooner in search results by making sure your titles are correct. Here are a few Etsy hints for optimizing the names of your products:
Specificity is key: There are several ways to differentiate your products from those of other Etsy sellers by mentioning their materials, sizes, or other distinguishing characteristics.
When describing the same product, use various words: It's important to keep in mind that it's not only the title of your item that grabs people's attention. In order for your items to show in search results, the title is essential. If your photos, product descriptions, and other elements are appealing, customers are more likely to make a purchase.
Tip 10: Use Descriptive Product Titles
Product titles that begin with the most relevant keywords get more hits, likes, and purchases since buyers know precisely what they're getting into. It is important to create names that are specific to each of your goods so that Etsy can recognize them as distinct. Titles must be succinct and informative at the same time. Etsy's search results will only display a portion of a listing if the title is lengthy enough. It's the same with Google search, too! Avoid titles that are too lengthy and/or packed with keywords that aren't relevant to your target audience.
Start Selling on Etsy
Even while making money as Etsy sellers is a possibility, this is not going to happen immediately. It's not enough to just post some product photographs and wait for the money to pour in. Customers would have a difficult time locating you among the plethora of other merchants on the platform. You must take charge of your own destiny.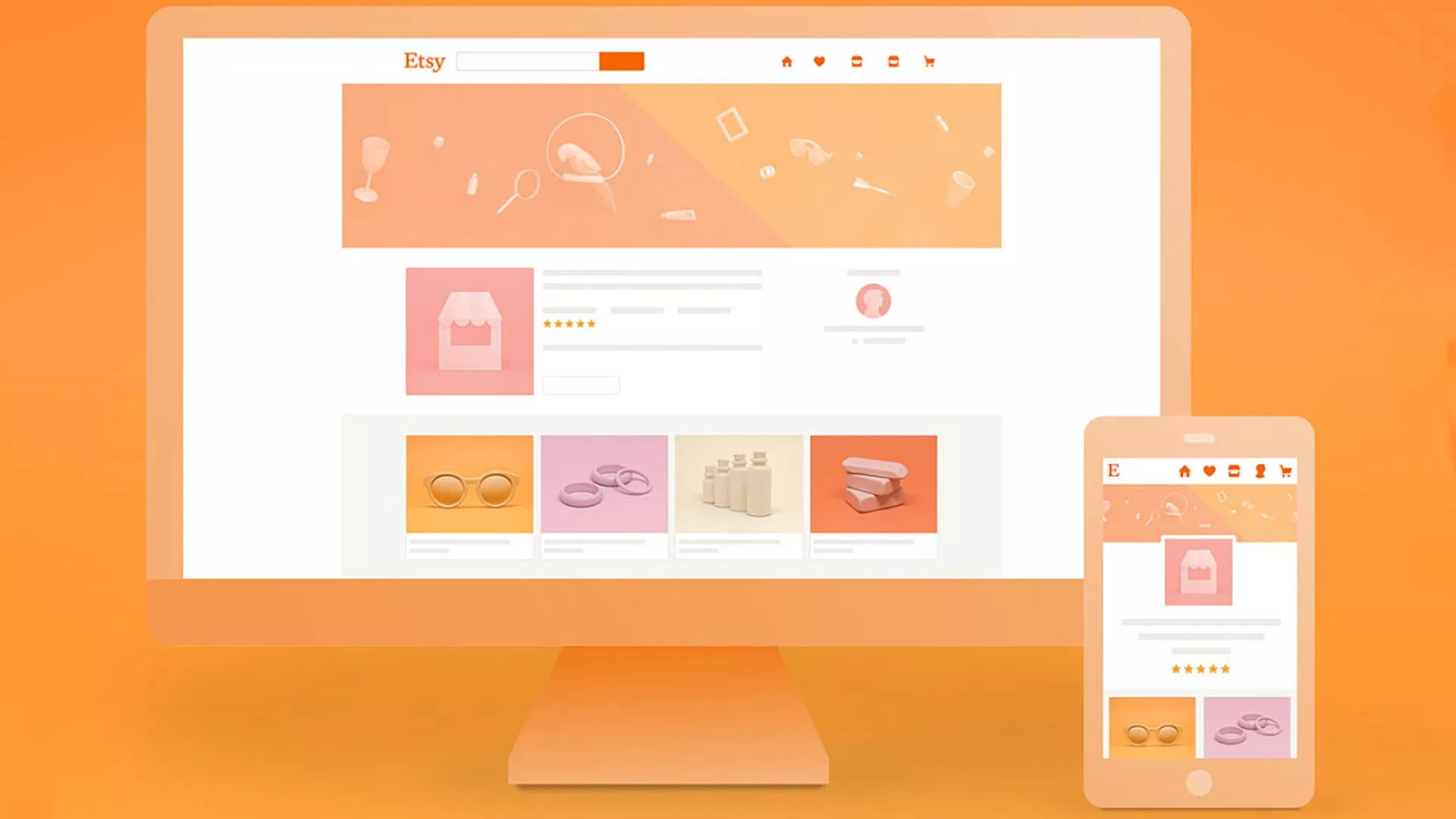 In order to guarantee that Etsy's search prioritizes your listings, you must optimize your titles and advertise your items at the right moments. Improve your company's credibility by showcasing its best attributes via the use of professional product photography and detailed descriptions. To assist clients to remember and return, don't be afraid to show off your uniqueness and go creative. We hope these Etsy tips and other image tips have helped you understand what you have to do! Then why don't you get started? Etsy is a great place to begin selling your goods.