How AI Technology Can Help Footwear Retailers Grow Their Shoe Business
How to start a shoe store? It's not only enough that you have your shop online, you also need to adapt to the different trends and applications that can help you get to the top. It's 2022, and you want to know how to start a shoe store? It takes more than just having the right inventory and making a good-looking website. The latest in eCommerce is the use of artificial intelligence for your business, how does it help you? Let's talk about it.
Related Content: How to Start A Successful Online Shoe Retail Store
AI, or artificial intelligence, in simplest terms is intelligence displayed by machines. These machines learn in different ways but all of it is through collecting data, studying it, recognizing patterns, and applying those patterns to whatever field it's in. Programmers who work in AI and machine learning usually have deep knowledge of Python, R, and Java. 
As a fast-growing industry, AI has found its way into different industries: education, literature, marketing, and it's now helping fashion.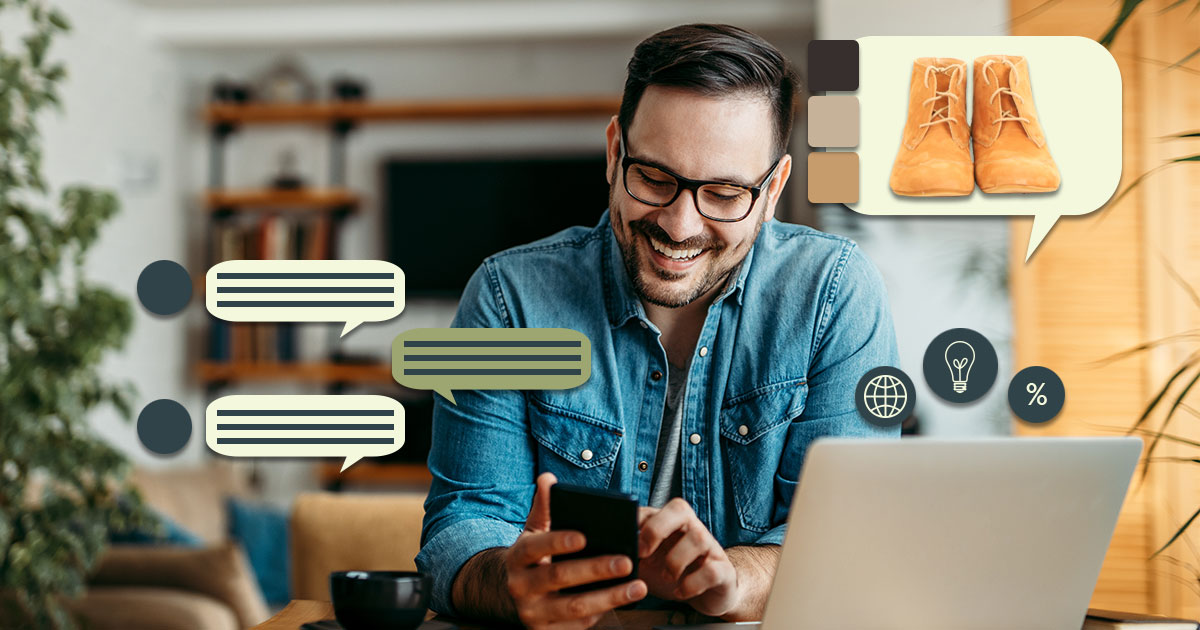 The Impact of Technology on the Fashion Industry
Before, when fashion and technology were used in the same sentence it would evoke the imagery of the Jetsons' family, and usually all-white curved spaces with no sharp edges. In modern times, these two industries have been growing and sometimes they grow together. With technology outpacing most fields, it's no surprise that it has found its way into the world of fashion and design.
Prior to the pandemic, consumers were increasingly shopping for apparel and footwear online as they sought greater convenience, novelty, and personalization. In addition, consumers were increasingly preferring experiences over objects.
AI and deep learning have helped the fashion industry in various ways. In an advisory role, digital assistance can help customers with basic customer service questions. What are the basic rules of the shop? Is there a sizing chart available? A chatbox powered by AI can cut the need for a human on the other end. The bot can help recommend clothing and shoes based on their height, weight, shape, and other attributes.   
Another way AI has helped the fashion industry is convenience: when you're removing menial tasks from your and your workers' buckets, you'll all be more focused on productivity instead. AI-powered assistants can handle tracking, inventory movement, purchases, and even returns. Since it's all automated, the chances of things going wrong are less likely. 
Better customer service, tasks are automated, reduction in returns, and better handling of inventory. These are some of the benefits that come with using AI in your business. 
So the question is, how to start a shoe store with AI? We'll discuss how you can do that and more in the next part!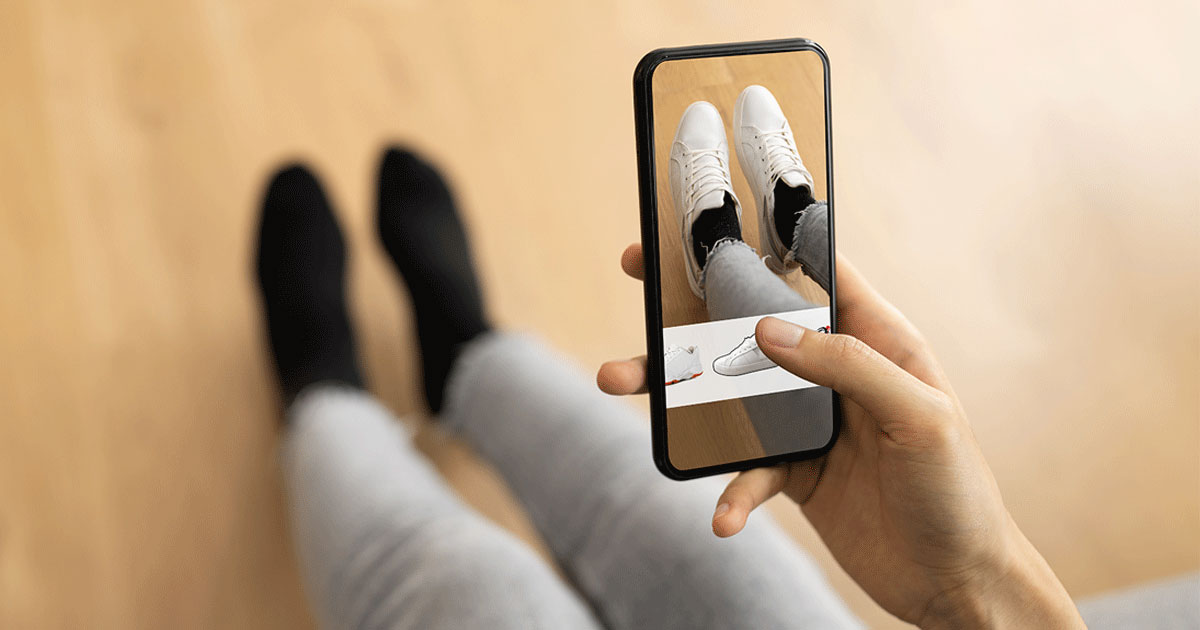 How AI Can Help Footwear Retailers Grow Their Business
One of the biggest issues an online shoe business will encounter is returns. Due to sizing differences, people would sometimes order two or three pairs of shoes and then try all of them. They keep the shoe that fits them and returns the pairs that don't. Sometimes, customers return shoes in states that are hard to resell again. Other times despite the photos, the real thing cannot match up to what the customer wished it would look like. The colors, size, and even how the design just generally looks might not be what the product photos promised.  
These and a variety of the reasons why returns could go as high as 40%, and this was before the pandemic.
To make up for the loss, shoe stores would resell these shoes at discounted "open-box" sales. This has helped cover up some of the losses but not too much. Instead of earning potentially big bucks, you're probably hemorrhaging by protecting yourself and your inventory. 
AI can make a huge difference in this area. Accurate forecasting through available data can lead to better predictions and forecasting for most retails, online or physical stores. This can be a huge undertaking for most people but letting technology help you solve your issues can take a great burden off your shoulders and make sure you're not giving products at the lowest price point possible. 
1. Automatic Tagging 
With automatic tagging, AI is used to recognize the features of different products in images and generate tags good for SEO. By automatically generating attribute tags, it'll add deep, specific insights about your products and improve product discovery on your online shoe store. Having detailed fashion details through tagging, you can detect and explore trends in better detail. You'll have an easier time predicting trends and what will become popular, this will help you make better decisions in your shoe business and help it grow. 
This is good for marketing as it provides data on what words you need to focus on when it comes to SEO and when you need to add tags. 
2. Virtual merchandising 
Going digital has made a lot of things unnecessary and one of them is a storefront. Why go to a physical store when you can search for different eCommerce sites on your phone? However, just having a website doesn't guarantee success. Sometimes, you need to make your customer want to stay on the site and make sure their going around the space means buying something.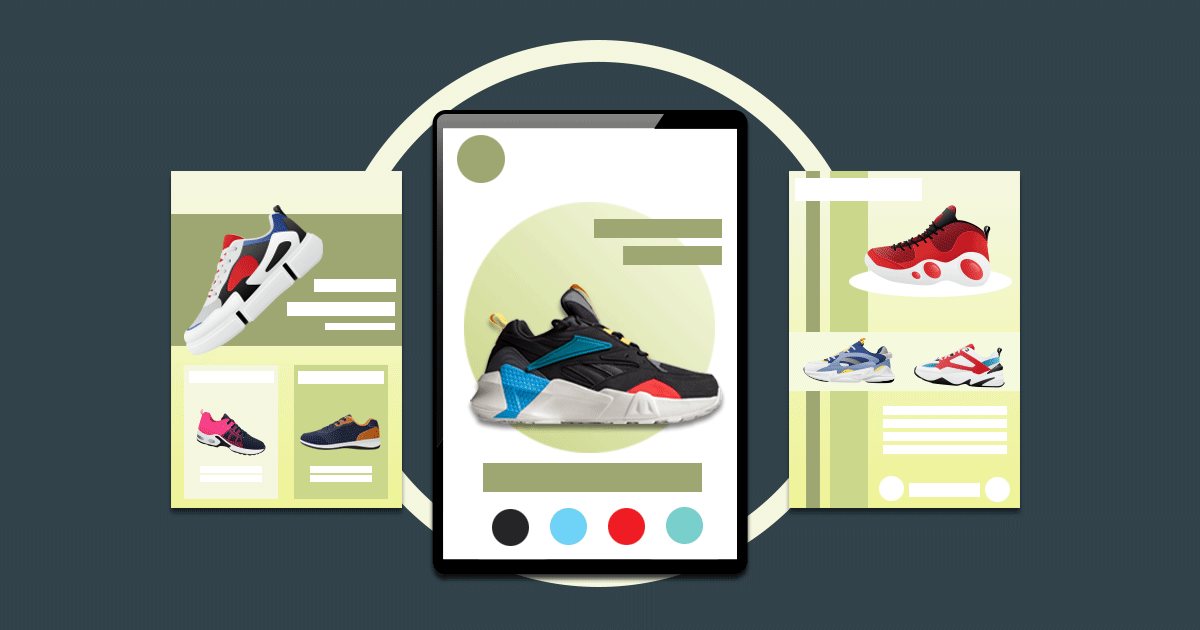 Virtual merchandising is the art of optimizing products in a way that highlights their best parts. In the case of a shoe business, you'll need to show off why they need that particular pair. Your shoe editing will come into play and you'll definitely need a designer who specializes in UX/UI design. 
3. Automatic Background Removal 
Even if you're not trying to develop a shoes editing app to know the importance of an automatic background remover. Your shoe reselling business will obviously need good photography, and that usually means having your product on a nice clean background.  Of course, you can personalize your product photos if that's what pulls your audience in but most customers usually need a really nice and plain background so they can appreciate the product and easily check it. 
Good shoe photography, or product photography in general, usually means having multiple photos of your product from different angles. 
A good background remover can save you tons of money, time, and effort. You can take pictures of your product anywhere, remove the background, and edit them into the appropriate background for your brand. There's no need to create a setup or be knowledgeable in specialized shoe editing techniques.    
4. Fashion Prediction 
In any shoe business, it's good that you foresee trends before they make it big and do it consistently. Why? You'll be seen as being on the nose when it comes to what will become popular and people will rely on your stocks if things become the next thing.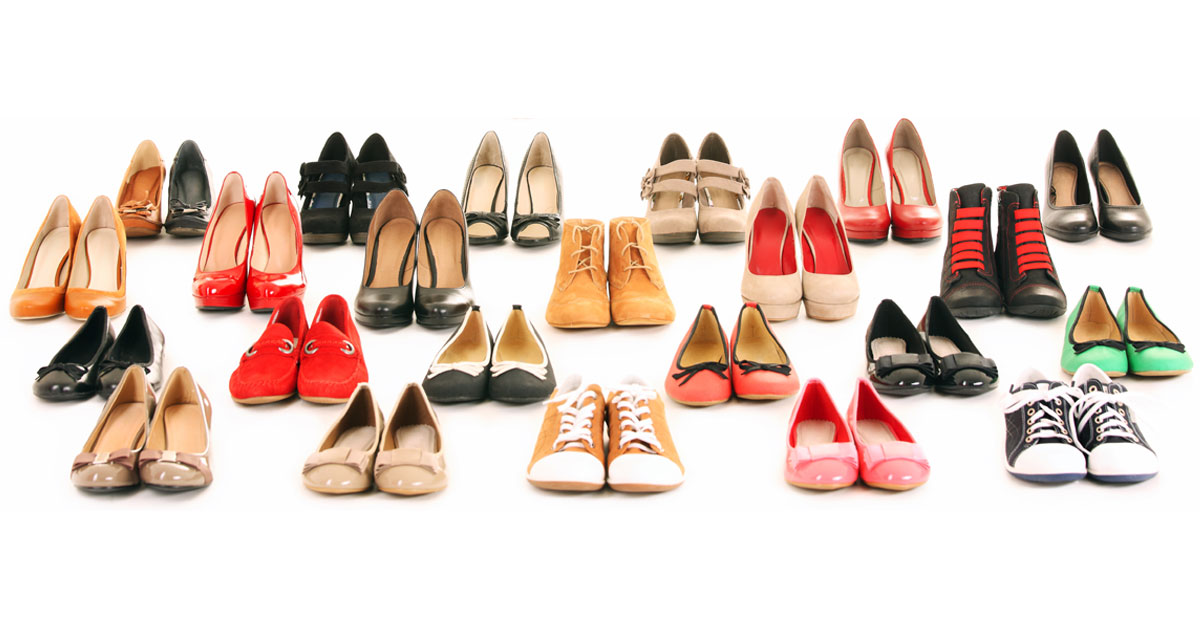 There are websites out there using the power of AI and algorithms to forecast, get the feel for demands in fashion, and catch winning products. Some even proclaim that their model is good for most businesses, even your shoe reselling business because they help with inventory optimization and making sure the collection you carry is best for the area you're in. 
This is a good investment and can beat any kind of shoe marketing idea. When you can provide a commodity right before it gets popular, you'll never have to worry about way wastage with too much inventory. With its power to localize, you can even predict what pairs will sell out really fast and even what sizes are most bought in your area. 
5. Visual Search
First off, what is visual search and how can you apply it to your shoe business? Here's a scenario: you're going out and you found a pair of sneakers that is totally your style. However, your size is totally out of stock and they're not sure when they're getting their next batch in. So you take pictures of your dream sneakers and hope for the best!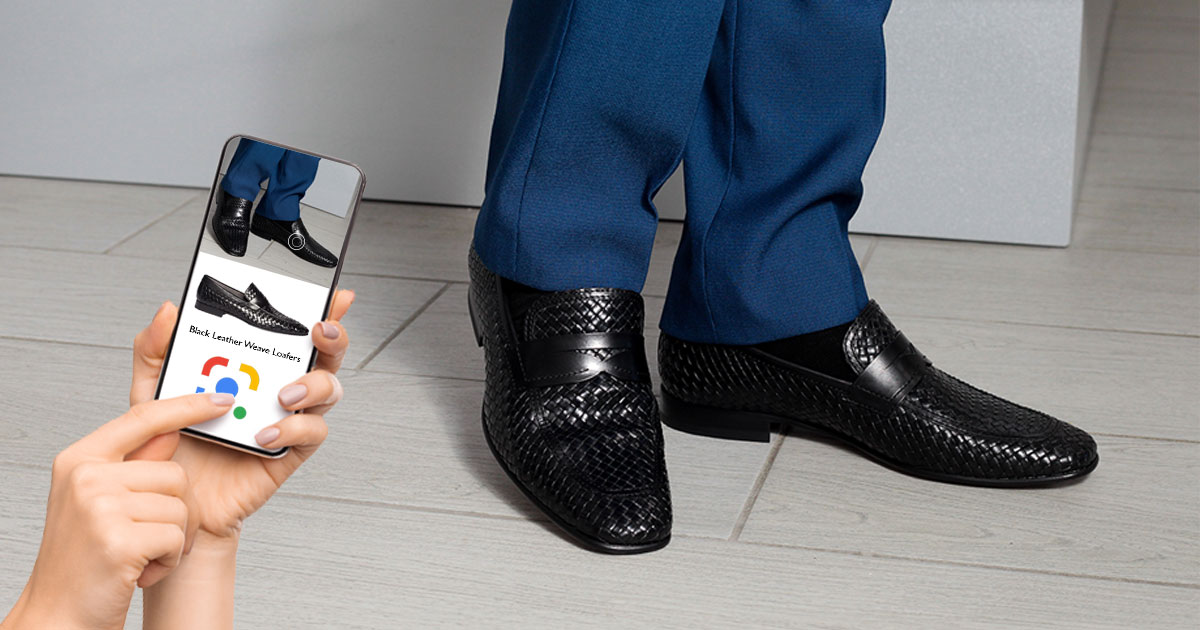 Visual search comes in when you go online and upload this photo of sneakers on a search engine and let it look for any similar shoes in any store. Google lens has this service, this service is usually used to look for different things and not just fashion and apparel. 
Some entities' whole business model relies on developing image search engines and refining them. You upload a picture of an outfit or a pair of shoes, and the search engine pinpoints exactly where you buy it. As a budding shoe business or even a shoe reselling business, having this service and attaching yourself to the database of sites like this will be good for you in the long run. You'll need to develop really good shoe photography, where your shoes are in a plain background and have pictures in multiple angles. 
Conclusion
Technology can assist any shoe business in sharing insights and solutions, as well as building the much-needed flexibility and adaptability from production to market, which will be critical for the business' post-COVID future, as consumers become more discerning with discretionary spending and prefer brands with which they feel connected.

Without a doubt, the fashion industry will have to reimagine internal business structures, supply chains, and the shopping experience both during and after the pandemic. AI technology will enable retailers to do so in a more efficient, creative, and cost-effective manner.