20 Social Media Tools for Your Business 
Social networking solutions enable you to streamline your digital marketing efforts. The ever-changing nature of social media platforms has resulted in the development of social media tools. Initially, businesses concentrated solely on providing content that showed their brand to the audience in a specific way, but as competition on these platforms has increased, analyzing and assessing that presence has become equally vital. This is when social media tools come in handy.
The digital market is filled with several social networking tools for company, but selecting the correct one might be difficult. Every product is intended to address one of the digital marketing difficulties, and organizations must identify where they most assistance!
The social media tools you use should assist you save time and money so that you can concentrate on ideation and content development. Planning and conducting a social media marketing strategy entails multiple processes, beginning with data collecting and analysis and ending with post scheduling. Minor mistakes in any of these phases can have a significant impact on the reach and engagement of the content. This is why it is preferable to employ a collection of social media tools to conduct a social media campaign in a methodical manner.
Businesses increasingly have a presence on many social media platforms, making it even more important to rely on social media tools. But how do you evaluate the use of a social media tool? Let us take a closer look!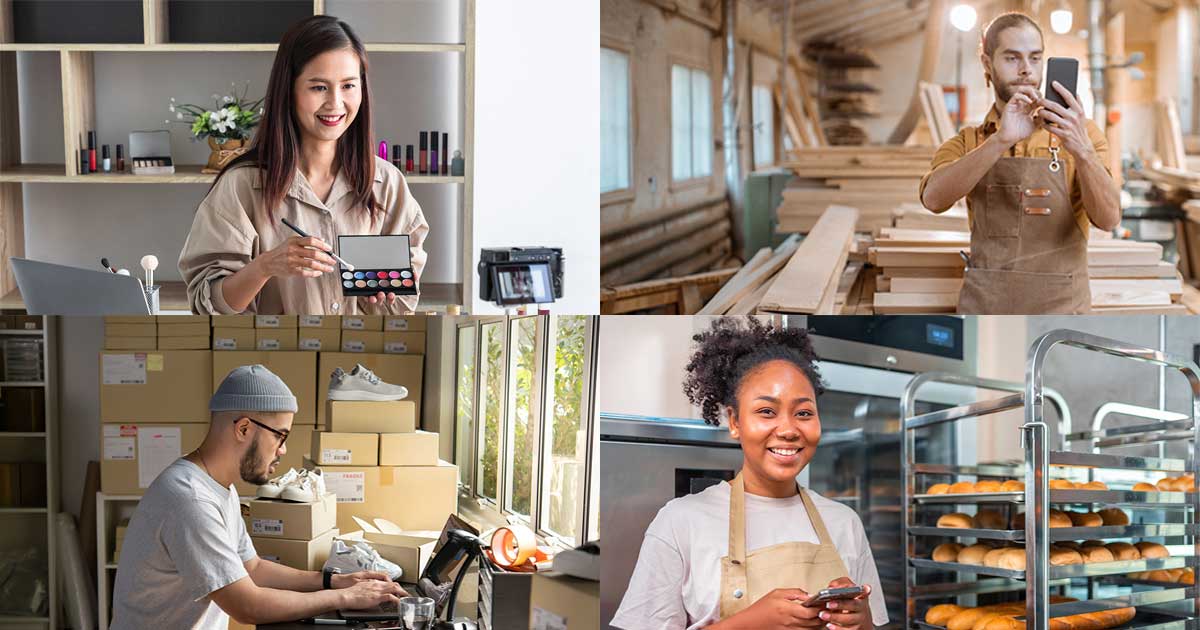 Why are Social Media Tools Important for Your Business?
Despite the fact that companies want to sell their products to other businesses, marketing is still based on human interactions. Social media tools have always been used to aid in the development of these relationships, but its significance increased last year. Marketers sought a way to communicate with prospects and partners in the absence of in-person events. And they discovered that social media platforms were the most efficient way to accomplish this.
Marketers leaders may use social media tools to:
Boost Brand Recognition
Companies may use a variety of channels to tell their own stories, describe why businesses provide the solutions they offer, and keep consumers updated on customer and client stories.
Ecommerce leaders that can leverage the potential of their employees' ideas will be capable to further enhance their company's reach. Every member has a social circle, which might consist of hundreds of people. Hundreds of people are then linked to each of those contacts.
Leads are developed
Social selling may be used by salespeople to build relationships with leads. They may assist potential customers in resolving problems by utilizing thought leadership, social proofing, as well as other content. As a consequence, your sales team will be able to build trust and confidence.
Build Leads
They may stimulate major discussions and involvement inside their target industry by sharing videos, news, data, and exciting trends. These tactics don't just build trust with prospective customers, but they could also help you generate leads.
Use Social Listening
Customers and what others are saying about their firm should be listened to. This allows you to gain honest feedback on how others see your brand. It provides a window into strengthening your company's weakest areas while boosting features that are currently popular with customers.
Make Your Brand Authentic
By connecting through social media, brands may build relationships with the customers, collaborators, and employees. This would be particularly true if other individuals are promoting your business or goods to everyone else. People are roughly three times more likely to trust advice or ideas from family and friends than through brand channels.
Marketing Efforts Must Be Tracked
Key performance indicators may be tracked with the use of social media platforms and management software (KPIs). Organic social media participation may even be monetary rewarded. Earned media value calculates however much natural social engagement and exposure would've cost if that had been paid for with adverts.
Foster Thought Leadership
This is a fantastic resource for learning regarding people's worries and preferences. As a consequence, by addressing conflicts on social networks, businesses may create thought leadership. Develop how-to instructions, lectures, and other materials to help individuals, and customers may learn to regard your company as a source of help as a consequence.
Launch a Community
You can create a vibrant social media community around your company with some forethought and effort. You may empower staff and customers together to produce instant Social shares for business content such that it hits new audiences.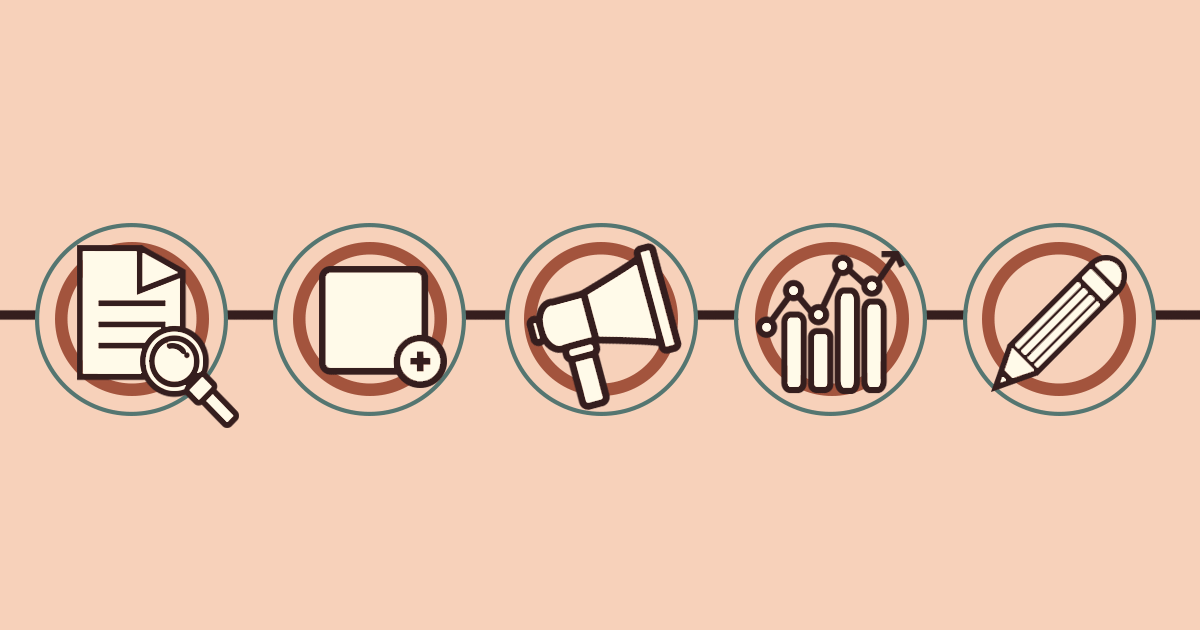 Types of Social Media Tools
We've categorized social media marketing tools into different types based on their primary functions and roles in your workflow. Each type of tool uniquely approaches social networking. To find out how they can assist you in reaching your social media and business goals.
1. Research Tools
These are the devices and instruments used to gather information, such as a paper questionnaire or an interviewing system that is aided by, in this case, social media. They can be used to gather data to address a research topic or to measure a variable. A researcher can save time and accomplish their aims more effectively if they use their research instruments wisely.
Using tools and data extraction techniques, social media research tools analyze social media data to undertake a quantitative (and sometimes qualitative) study on topics. Researchers may now get data for market research, certain social media keywords, hashtags, places, etc…
2. Content Creation Tools
These tools can help a creative stay on track, make it easier to combine text and graphics, or enhance the way they tell stories. Content creation is indeed the pinnacle of the inbound marketing methodology. Use content creation tools for the purpose of giving helpful data to your community, techniques to bring traffic to websites, and maintaining existing customers through high-quality engagement. You're also producing a significant return on investment for your firm. Content means business growth in every sense.
3. Content Publishing Tools
Social media publishing tools let you create, schedule, publish, and track social media content. These tools are part of Social Media Management and Social Media Marketing. The tools allow organizations to coordinate and adapt social media posts across numerous platforms to enhance branding, marketing, advertising, and sales operations. They are frequently used to promote events. The best SMM panel tools also provide an all-in-one platform to manage all your social media accounts and manage your posts. 
4. Analytics Tools
Social media analytics tools monitor, analyze, and enhance social media performance. They are a subset of web analytics tools designed to collect and analyze online performance data generated by social media sites and platforms. Analytics tools employ graphical dashboards and data visualization techniques to give users a clear idea of their social media presence's performance.
An effective social media strategy requires social media analytics tools. Experts in social media can track and analyze sales, customer service, and sentiment analysis.
5. Social Listening Tools
These tools will help you uncover and analyze internet conversations about your brand, a specific issue, your rivals, or anything else that matters to you. It collects keyword mentions and analyzes them for advertisers. It may also draw in posts and comments from blogs, forums, and other public websites. Social listening may help you track your company's performance and what your customers think of your brand.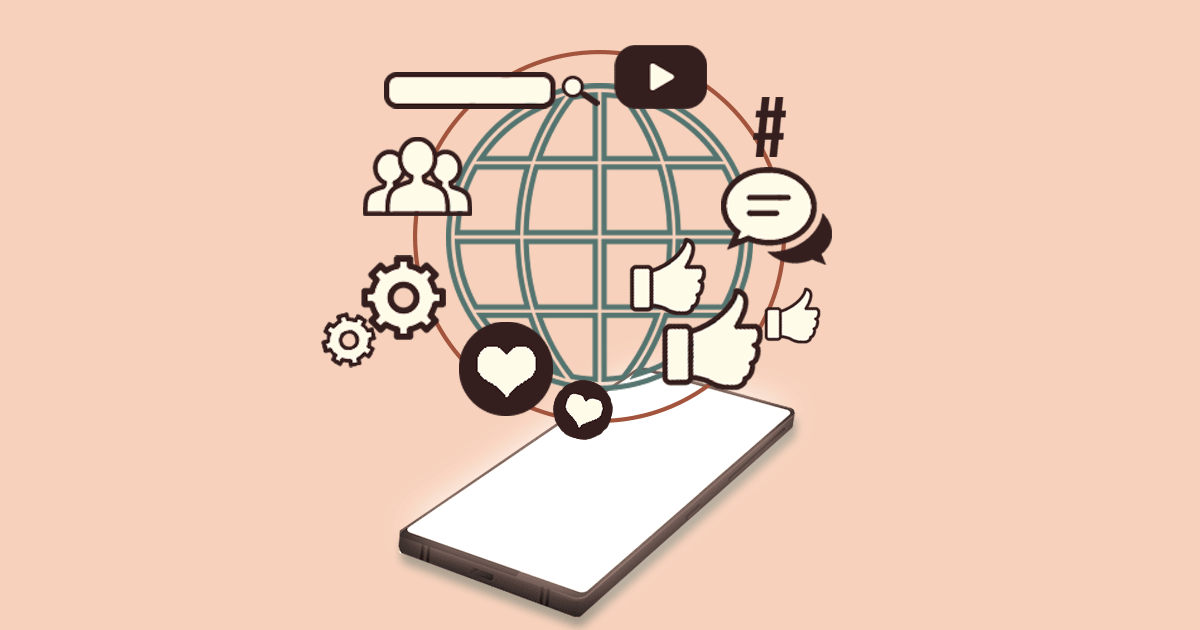 20 Social Media Tools for Your Business
How do you choose a product? Our goal is to assist you in selecting the finest social media tools for your business. Here are the top 20 social media tools.
Research Tools 
This easy-to-use social media research tool is a one-stop-shop for all things social. Hootsuite allows you to research, analyze, and schedule posts across numerous social networks.
The Search streams on the dashboard allow you to track interactions relevant to your product, business, and specialty. You may learn about hot topics and individuals based on keywords, hashtags, places, and particular users. It is also easier to work efficiently with your social media staff. Anyone may share the tool's comprehensive analysis with specific team members.
This tool is the ideal Facebook research tool. Surveybot is a survey tool that works on both Facebook and Facebook Workplace.
A Facebook poll usually does not have a reasonable response rate. With Surveybot, you never have to worry about it. Anyone may complete the chat-like surveys within the Messenger App without re-directing the responder. This will automatically enhance survey response rates. You can go on.
You may also share the poll on Facebook and boost it to reach more people, increasing response rates. Surveybot also enables you to create an audience panel from previous survey takers. This social media research tool is ideal for academics and instructors who use popular opinion to study.
The free social media research tool Social Mention enables you to monitor your brand's actions and performance on over 100 social media sites such as Facebook and Twitter.
For example, it tells you how many times your term appears on social media, how much impact it has, the amount of favorable and unfavorable mentions, and so on, among other data. An analysis of your rivals can also be performed using this tool.
While there are many tools for social media research, Talkwalker is one of the finest since it uses AI-powered analytics to track over 150 million sources, including social media. Organize and classify your discussions using 50+ filters, and then judge based on that information. Talkwalker's established KPI frameworks allow you to compare your marketing initiatives and assess the health of your business. Brand sentiment and social media involvement may also be analyzed using this method.
Content Creation Tools 
It's no secret that Canva, a well-known graphic design program, provides many templates for use on social media and elsewhere. You may use Facebook, Instagram, Twitter, and even newsletters and email headers to produce digital content. The most admirable aspect of Canva is that it's a user-friendly tool that gets you up and running in no time. You can make movies as well. Canva's built-in templates and your visuals may both be used.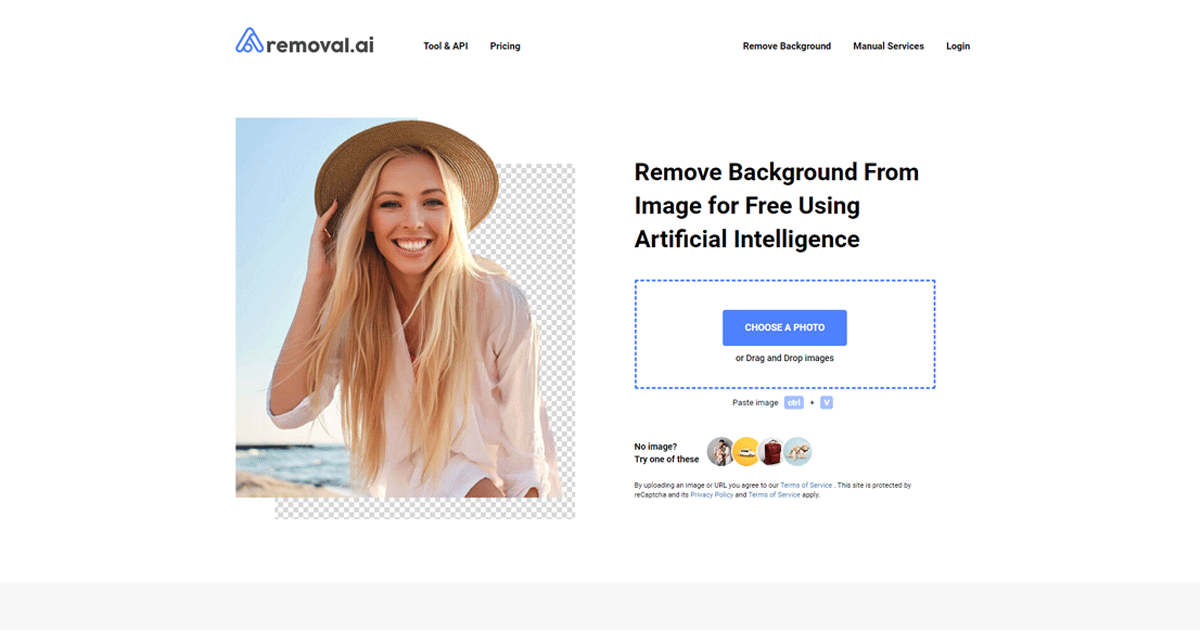 Background remover tools may appear unusual to newbies as social media tools, but trust us when we tell you that you'll need them! With Removal.AI, The foreground pixel is detected using powerful computer vision techniques, and the background is removed from the image.
Using Removal.AI, you can remove the backdrop from any photo: Remove the environment from your finished image without manually separating the foreground and background layers, no extra worries! Why don't you try Removal.AI for yourself to see what we mean by no extra worries!
Why don't you try Removal.AI background remover for yourself to see what we mean by no extra worries! 
Snappa is web software that allows users to create online drawings in a flash. The program can create visuals for social media, emails, blogs, advertisements, and infographics. With Snappa, you won't have to waste time on tedious tasks like choosing the right picture size or gazing at a blank screen. Choose from several layouts, add photos from their high-resolution stock image collection, and apply effects instantly.
Graphic design tools like Canva and VistaCreate allow qualified social media marketers to quickly produce eye-catching visual content without requiring extensive design expertise. With over 30,000 free design templates, 180 million pictures, 32,000 videos, and 15,000 graphics available, VistaCreate has the edge over Canva. You may also work in groups of up to ten people to create designs, add animations, and use music from a library. Like Canva, there are many picture formats available, including templates for social media.
Grammarly checks spelling and grammar. It aids in creating error-free emails, tweets, and LinkedIn updates. Subject-verb agreement, the usage of articles, and the placement of modifiers are some of the most common grammatical faults Grammarly identifies. It helps people enhance their writing skills by providing explanations. Users can choose between a free version and a paid one.
Content Publishing Tools
Loomly is a robust social media scheduling and management application. Loomly allows you to build up calendar workflows. Making a post is a simple procedure. You may start from scratch or use RSS feeds to generate post ideas. You write a bar first, then tweak it for each social network. If you want to produce a sponsored post for Facebook, you may do so directly from Loomly.
Falcon is designed to assist social media professionals in listening, interacting, measuring, scheduling, and creating content that matters. Falcon views your content schedule to be a vital tool. It shows all of your planned posts across numerous social media. Edit and position immediately from your calendar. With Campaign Planner, you can plan, develop, and collaborate on campaigns across all social media.
Facebook carousels and Instagram Stories are also supported. The "Content Pool" is Falcon's equivalent of a shared media library. It provides responsibilities, approval processes, and an audit trail for teams. You can also set up email alerts and exchange remarks. Falcon connects you to agencies to streamline your collaboration. You may establish permissions and manage access. User-created inboxes in Falcon You may use filters and various feeds. You may also develop custom response templates for mass responses.
NapoleonCat's consumer base is impressive. By helping social media marketing teams recoup 70 percent of their time and effort, No matter what, its stunning platform will make work more bearable.
It's simple to use and put together. As a bonus, you can maintain tabs on your competition when creating social media profiles after joining the network. While its features are comparable to those of other social networking sites, its pricing strategy is unique and can be tailored to suit your needs. In contrast to other solutions, Napoleonic allows you to control the number of social media accounts and users. 
Sendible calls itself the "#1 Social Media Management Tool for Agencies". You may also post directly to WordPress, Medium, etc. Geographic targeting helps you reach specific audiences. Quickly post videos to Facebook. With Sendible, you can publish, collaborate, analyze, CRM, listen, and go mobile!
A powerful compose box lets you manage, schedule, and publish articles, photos, and videos on many social networks. You may schedule individual, group, or bulk social media posts. Use Sendible's repetition to keep your social media profiles active. Your content is shared on a calendar. For increased visual content design, Canva integration is beneficial.
Agorapulse is one of the best social media management tools for teams and organizations. Your social networks may utilize Agorapulse to cooperate and publish. There's also Google + and YouTube.
A queue or timetable ensures your information is delivered at the optimal moments. There's no need to delete or re-publish posts. You may also tailor each post to each social network's features.
Analytics Tools 
Your revenue growth may be affected by your social media performance. Monitoring the effectiveness of your social media campaign is now possible across various platforms, including HubSpot and smartphones. You may also compare the performance of different social media sites.
In HubSpot's social analytics tools, data is divided by audience, session time, and impressions. The Marking Hub inbound marketing platform includes HubSpot's social analytics features. Beyond social media, the technology provides information about the customer experience.
Whether you want to go deep into a single network or compare findings across several networks, Sprout has you covered. Keep track of your Facebook page views, Twitter links clicked, Instagram followers, LinkedIn activity, and Pinterest article performance all in one spot!
Data may be more simply organized and distributed when presented in presentation-ready reports. Use Premium Analytics to tailor your information to your organization's KPIs. You may collect essential social data, analyze it, and make it available to others using several templated and customized reporting tools.
Although not officially a social media tool, BuzzSumo is an excellent resource for analyzing social media activity. BuzzSumo can show you how often you shared your last blog article on Facebook, Twitter, or Pinterest. You can also track the success of content competing for industry keywords to evaluate how your content marketing strategies compare.
Social media is still a significant content delivery route. You may utilize social sharing statistics to guide your content strategy. BuzzSumo may also help you analyze content characteristics like length, post date, and headline style.
We've seen the advent of influencer marketing force the development of specific social media solutions. Introducing TapInfluence, a new analytics platform that removes many "what-if" scenarios in influencer marketing. This includes metrics like reach, engagement rate, and potential cost.
With TapInfluence, marketers can quickly estimate the likelihood of establishing contact with key influencers by looking at their profiles in black and white. It's not supposed to be a drain on resources. The program keeps tabs on the overall campaign's performance compared to industry norms and statistics on individual influencers.
Direct social selling is becoming more widely used by enterprises. It's an analytics and shop-in-one solution for companies looking to boost their Instagram revenue. You've undoubtedly seen a "Like2Buy" link, either branded or unbranded. Businesses may use Bazaarvoice's software to monitor product sales and clicks. Using this information, you may better target your future advertising and product campaigns. You may easily track UGC efforts with Bazaarvoice's product tag and mention tracking.
Social Listening Tools 
Brandwatch is a social media listening tool specializing in gathering consumer and industry insight through social media. Brandwatch is a company that aims to provide its users with high-level insights on consumer moods and trends and to do so as quickly as possible (i.e., before the competition) by parsing millions of online conversations every day.
Mention can track millions of content sources in 42 languages to track where your business is being mentioned. To focus on the most important trends, you may choose which material to ignore. If you want to make sure your material is relevant, topical, and distinctive to your business compared to other industry leaders, you may use a competitive analysis tool.
Digimind's technology focuses on sentiment analysis over community management and customer service. Thus, Digimind's solution is more about informing strategy than audience engagement. The platform's functionality and design emphasize audience research and analysis: Digimind integrates with millions of internet sources (not only social media) and has a powerful dashboard that generates real-time insights. Digimind also supports Weibo, WeChat, etc.
All YouScan plans include five extensive subject searches. Each search requires a Boolean operator. Thus some training may be required. You can then deliver a list with all brand mentions filtered by your search parameters, provide visual insights utilizing an AI engine, and set up intelligent alerts to receive updates regarding brand mentions. These tools can help you understand more about the individuals that interact with your brand.
Sprinklr's listening system effectively expands coverage beyond social media to forums, news sites, and review sites. Because Sprinklr is an end-to-end corporate solution. Its listening capabilities may interact with other social data handled by the Sprinklr platform, easing current users' concerns about data consolidation and working across various platforms. Sprinklr uses AI to summarize and deliver information to consumers. However, due to the size of their listening solution, further research with Sprinklr's listening tool is still more manual than solutions like Brandwatch.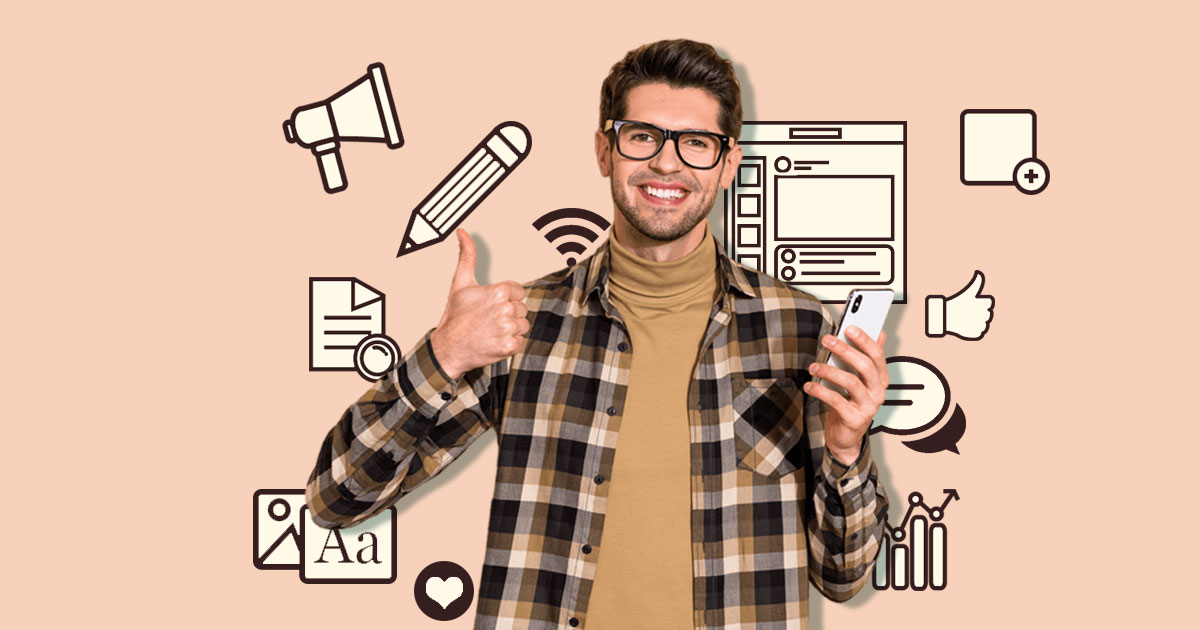 Conclusion
You can simplify your marketing efforts and automate a lot of work if you have the correct tools. A robust digital marketing stack may be built using any following tools. To locate the best solution for your organization, don't be afraid to test drive and go through trials.
Digital marketing tools may help you go forward with confidence and have a stronger pulse on what you're doing in terms of marketing. The ideal social media management tool for you relies on your social media goals and demands. We hope we've included at least one device that could work for you, possibly a background remover, in fact try Removal.AI here! It's free and absolutely awesome! This list is guaranteed to be incomplete. If your favorite tool isn't on the list, tell us why. If we overlooked your favorite tool, please let us know!
We hope we've included at least one device that could work for you, possibly a background remover, in fact try Removal.AI here! It's free and absolutely awesome!