Image Background Remover for Social Media
With its user-friendly features and powerful AI tool, Removal.AI image background remover offers a lot of promising results that allow you to explore your creativity in your social media campaigns.
Creating awesome designs for your social media posts would be so much easier with Removal.AI. With its user-friendly features, efficient and powerful AI, it offers a lot of promising results. Aside from removing backgrounds, it comes with various photo-editing tools that allow you to create social media marketing images for campaigns.
This background remover for social media enables you to take advantage of sharing meaningful content and worthwhile ideas for your target audience. You will not have to strain yourself on how to end up with graphics for your advertising anymore. Removal.AI is already a great way to fuel the effectiveness of your campaigns and yield a spectacular result!
Why Should You Use Removal.AI Image Background Remover for Social Media?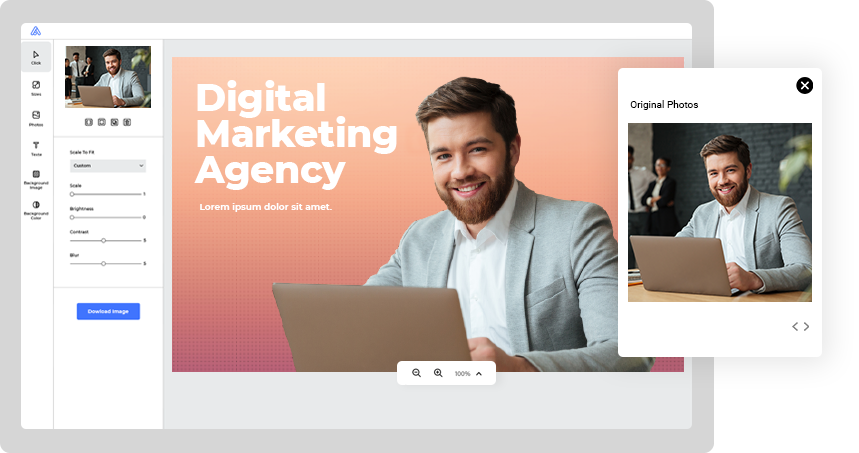 Your social media content must be eye-catching and aesthetically pleasing. And by being mindful of the audience preferences and knowing what they like to see and how they feel about your postings. You can optimize your social strategy by using Removal.AI to boost your engagement and increase conversions. 
Here are the reasons why you should use the Removal.AI image background remover tool for social media:
1. You want a budget-friendly visual tool.
Your visual contents need to be captivating to attract and engage your audiences. You can achieve designer-worthy graphics without spending too much by hiring a professional graphic designer.
With Removal.AI, you can create the right imagery and tell your brand story to connect with your customers. You can manage all the hard stuff even though you are not a skilled one. Surely, it is an excellent tool for creating sure-fire visuals that include lots of available social media design sizes for banners and posts.
The best thing about Removal.AI is that it does not cost a lot. Even if you're on a tight budget, you can still make your images and all you have to do is sign up.
2. You want to have more time for high-level tasks.
Removal.AI is powered by Artificial Intelligence. Therefore, it saves you time in creating clipping paths or removing the background using tools such as Adobe Photoshop. In just seconds, Removal.AI can return your image back to you with the background removed, ready to be placed onto another background, and add texts for your social media post. If you want something more organized, feel free to use the accessible templates and various picture editing tools for any touch-ups you might require.
 You can have anything you can think of that will work for you. Leave the background removal to us and save your time for managing your workload and other high-level tasks. Removal.AI will help you to be more productive and focus on what you need to improve.
3. You want an alternative design resource.
You might want to consider using great templates and design resources that are readily available in Removal AI. It can be used effectively by anyone with minimal knowledge about design tools and it is not complicated to use because its features are comprehensive.
It is more than a background remover for social media because it aims to provide the best user experience for as many people as possible. Get an instant picture hack with only a few clicks. With Removal AI, you can achieve an Instagram-worthy post and reach numerous followers.
How to Use Removal.AI Image Background Remover to Create Awesome Social Media Posts?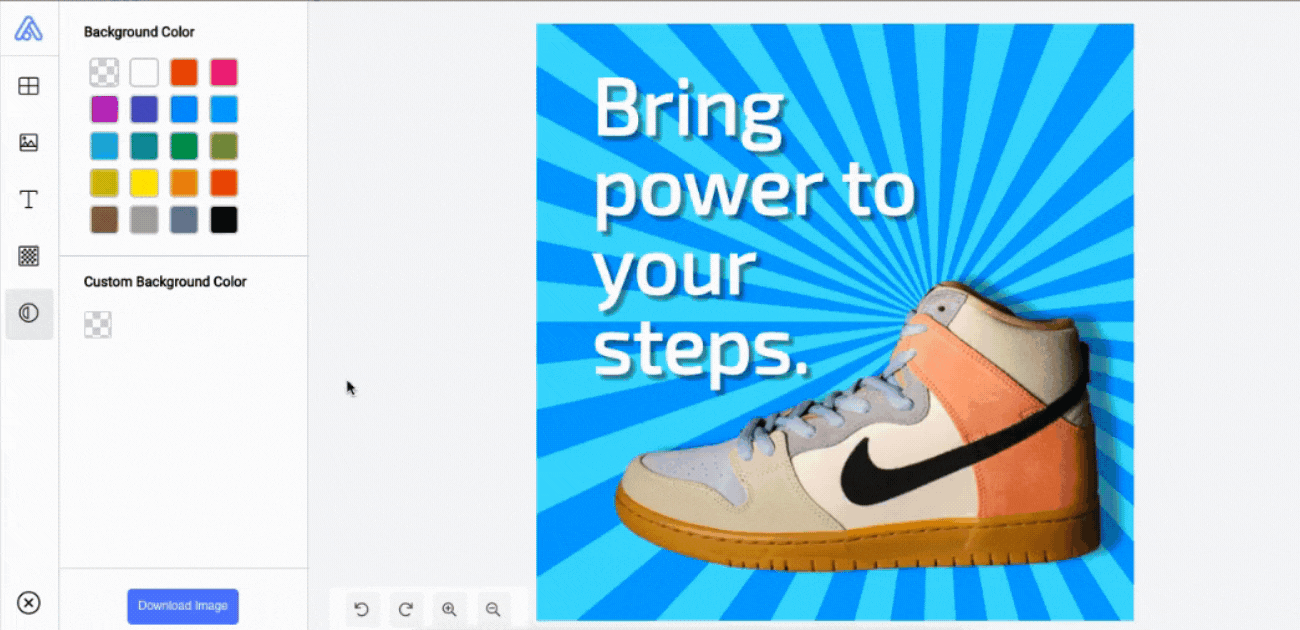 Below are the five simple steps to guide you in using Removal.AI in creating stunning social media posts that will amaze your followers and even yourself with the results:
STEP 1. Upload Your Photo
STEP 2. Go to the editor and adjust your photo
STEP 3. Choose the canvas size for your social media post.
STEP 4. Place/Upload a new background
STEP 5. Add your campaign text/message
STEP 6. Download your image
1. Go to Removal.AI and Upload Your Photo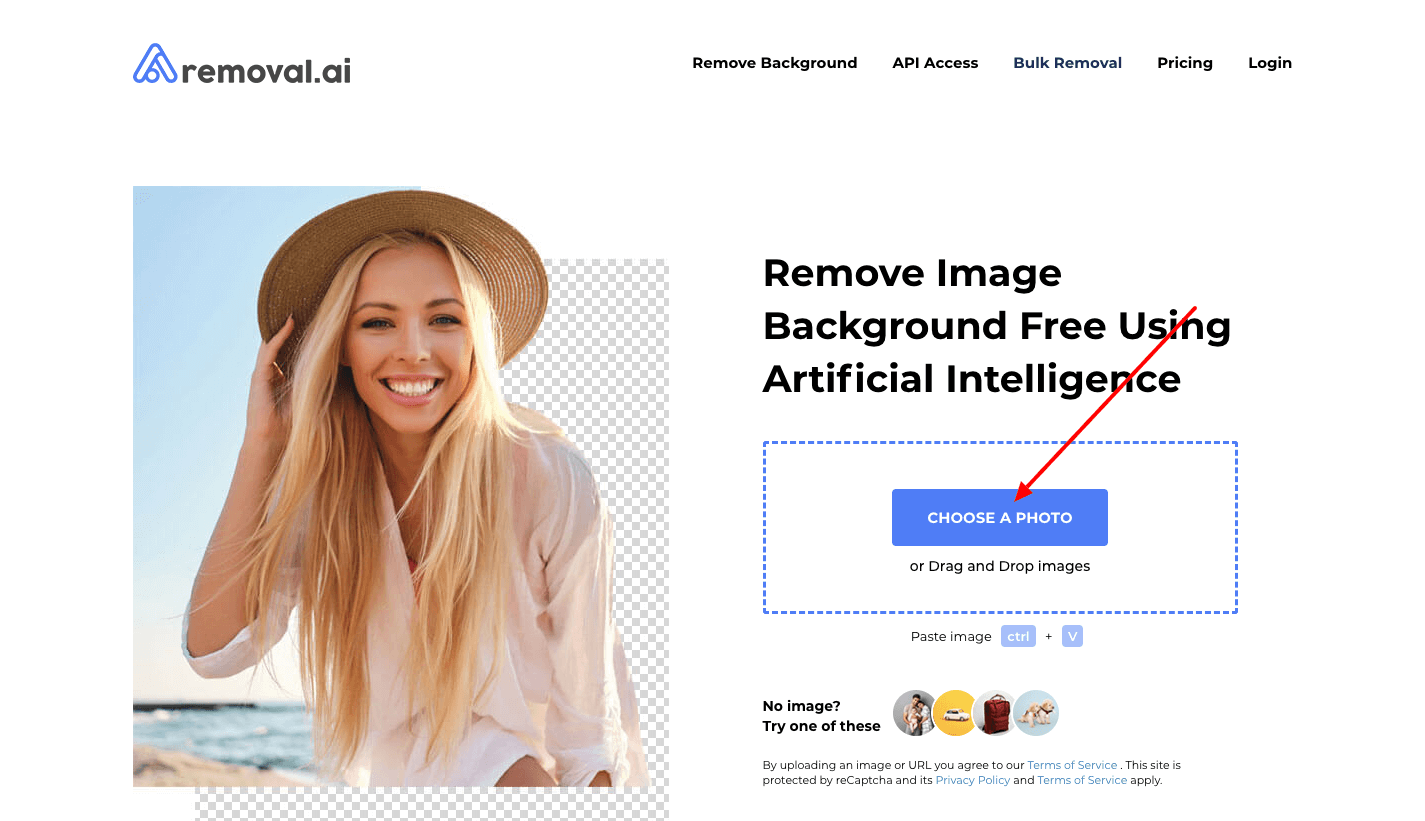 There are three ways on how you can upload your photo with Removal.AI:
First, you can click on the 'Choose A Photo' button and upload your image from your personal computer.
Second, you can drag and drop your image/s around the upload area.
And third, you can choose to copy and paste web images (your own images, stock photos, and royalty-free images only, of course). Just copy an image then place your mouse cursor within the upload area and type in the 'Ctrl+V' command.
Once your images are uploaded, the tool will automatically do its work by removing the background.
2. Go to the editor and adjust your photo
After the background is removed from your image. Go to the photo editor so you can edit your images. With this tool, you can adjust the size, contrast, blur, exposure, and other manual image editing values of your image. If you want to adjust the position of your image, simply drag it and place it wherever you want. You can also do things like image flipping and positioning, color adjustments, and the like.
Want to outsource manual editing services? We have professional editors that can help you!
Hire Us!
3. Choose a canvas size for your image
Removal.AI has size templates ready for social media graphic images. Just choose from any of them and it will automatically adjust the size of your canvas that's perfect for that social media platform. You can also manually resize it based on your preference.
4. Upload/Choose a new background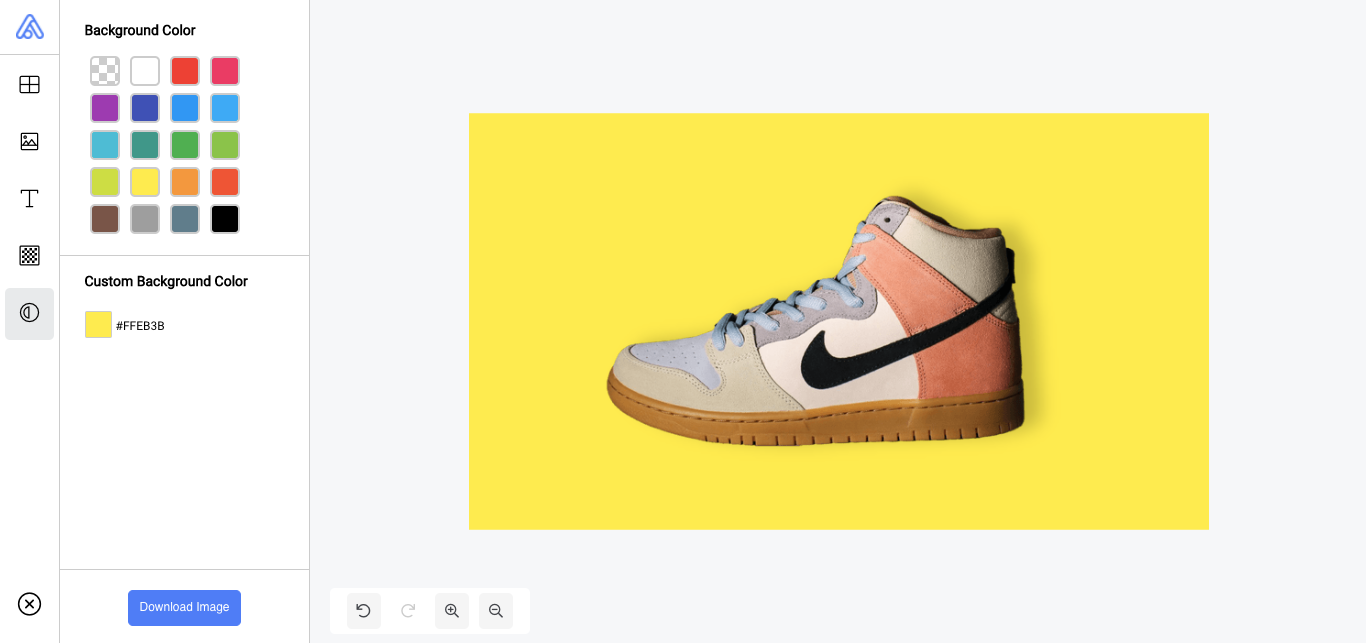 Of course, nothing beats a good background that perfectly suits your image subject. Choose one of the available backgrounds from our tool or upload an image from the millions of stock photos available on the internet. After uploading a new background, you can again, edit it to suit your design taste.
Download FREE SPACE BACKGROUND IMAGES for your social media campaigns
Read More…
5. Add your campaign text/message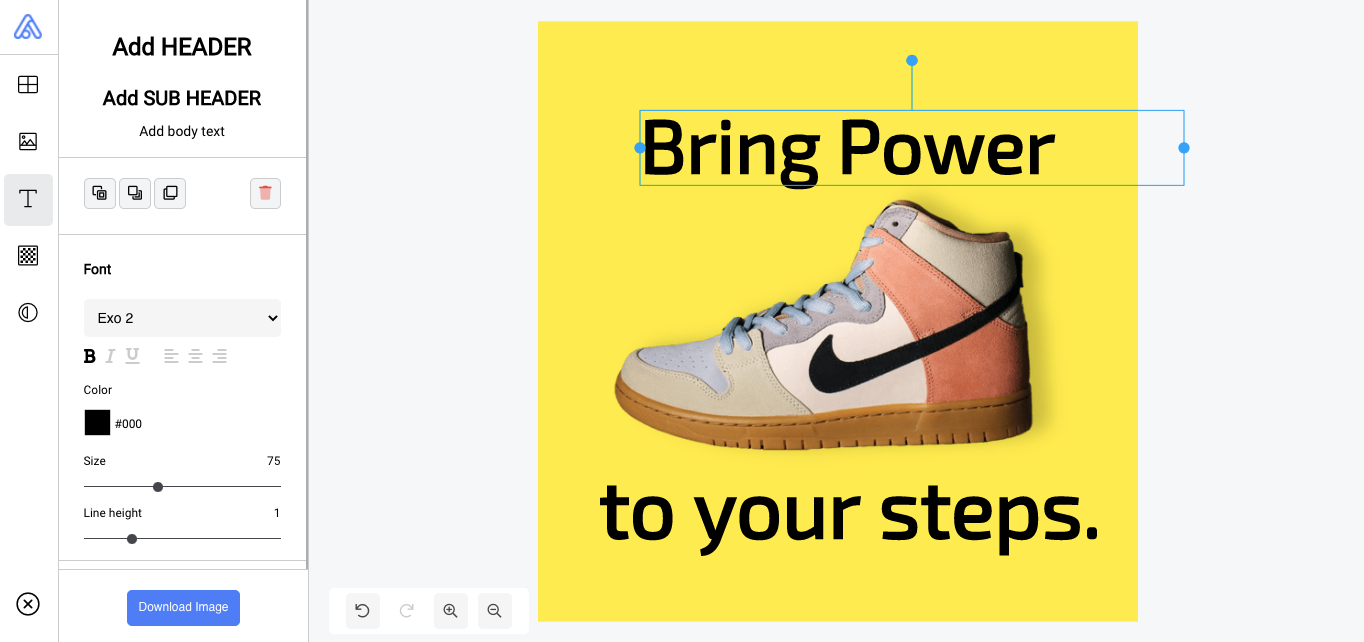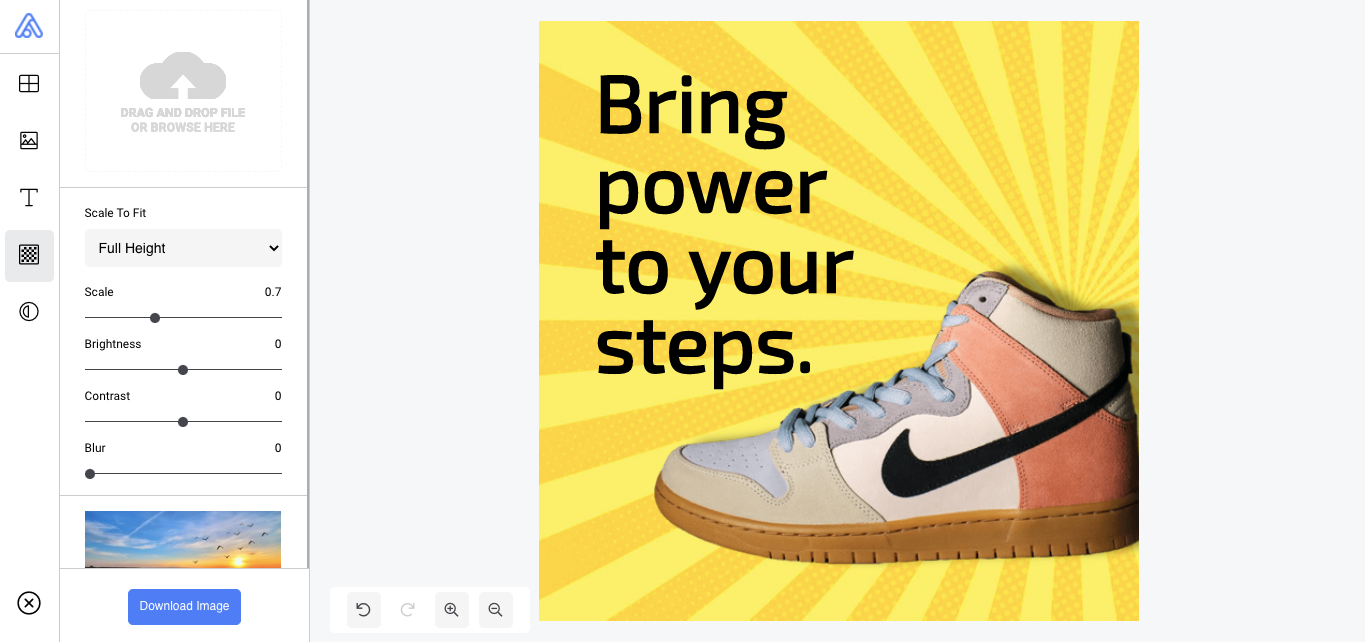 A social media post will not be complete without your message. Add the text that you want and choose from the list of fonts available that will fit your branding. And when you are happy with your created design, you can proceed to the next step.
6. Time to download and share your work with the world.
After finally polishing your work, it is ready to be downloaded. You can now share it and let your friends and followers admire your picture-perfect post. 
Putting out visual stuff is driven by remarkable images, purposeful campaigns, and good graphics on your website or social media platforms. Removal.AI image background remover is your go-to shop for templates, background remover, editing tools, icons, site mockups, and all graphic designs related things. Also, it is user-friendly and has a treasure trove of pictures. If you need rapid designs for your daily posts, or even something as basic as an email header, check out Removal AI, which is as dynamic as it gets. Thanks to all of its branding capabilities.
Removal.AI is Your Best Social Media Campaign Partner
People around the world have become inextricably linked to their use of social media. They spend most of their time online for personal engagements and worthwhile whereabouts. Indeed, it has become one of defining technologies in today's generation.

 We live in a world where social media is associated with almost every part of our life through digitally-enabled social involvement in areas such as travel, employment, food trips, music, online marketplace, and more. Traditional social media firms have enhanced their platforms to provide a wide range of features and services with the help of social media tools.

The use of social media tools will continue to shift over time as technology advances and consumer preferences change. The importance of virtual content will always be an integral way for brands to connect with their audiences. Vitally, social media is a constant innovation taking place on both the technology side and the user. With Removal AI, you have unlimited possibilities to create relevant, eye-catching, and enticing visuals to draw your target market. It can be a turning point in your life by making the best of your social media experience with Removal AI!