10 Online Video Editor Which Is Easy to Use
With every passing day, the popularity of videos is seeing a steady rise. Today, small brands, as well as larger organizations, leverage video to promote their business offering. A good online video editor tool allows the content creator to portray their products in the best possible manner. Such videos help to push a potential buyer to the next stage of the sales funnel.
These days, there are several video editing tools and you do not need to be an editing expert to create high-quality marketing content. All you need to do is identify the right set of tools and set out in your video-making journey. Here are some of the top video editing tools that are simple to use.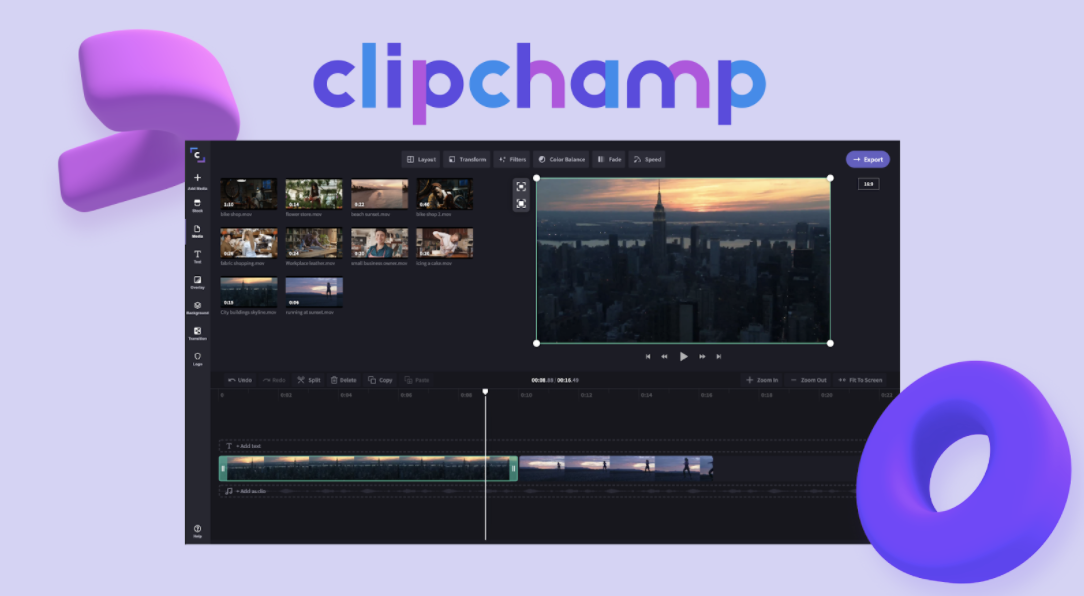 Clipchamp is an online video editor that's easy to use but doesn't skimp on features. It's accessible through Google Chrome or Microsoft Edge Chromium browsers. This means you don't have to download and install it to access all of its advanced video editing tools and to save or export your edited clips and footage.
Clipchamp aims to make it simple for both newbies and pros to edit videos. With its simple interface and clearly labeled features, you can trim, cut, merge, add overlays, control playback speed, convert text to speech, and even create a green screen effect to your videos. You can also record your computer screen or your facecam with just a click of a button.
Unlike other video editors, Clipchamp provides unlimited 480p exports without a watermark. It also offers ready-to-use customizable templates, a 1M+ stock library, and integrations with YouTube, TikTok,Facebook, Zoom, Google Drive, and more. This in-browser video editor is free to use but you can upgrade to paid plans starting at only $9 per month to gain access to more awesome features.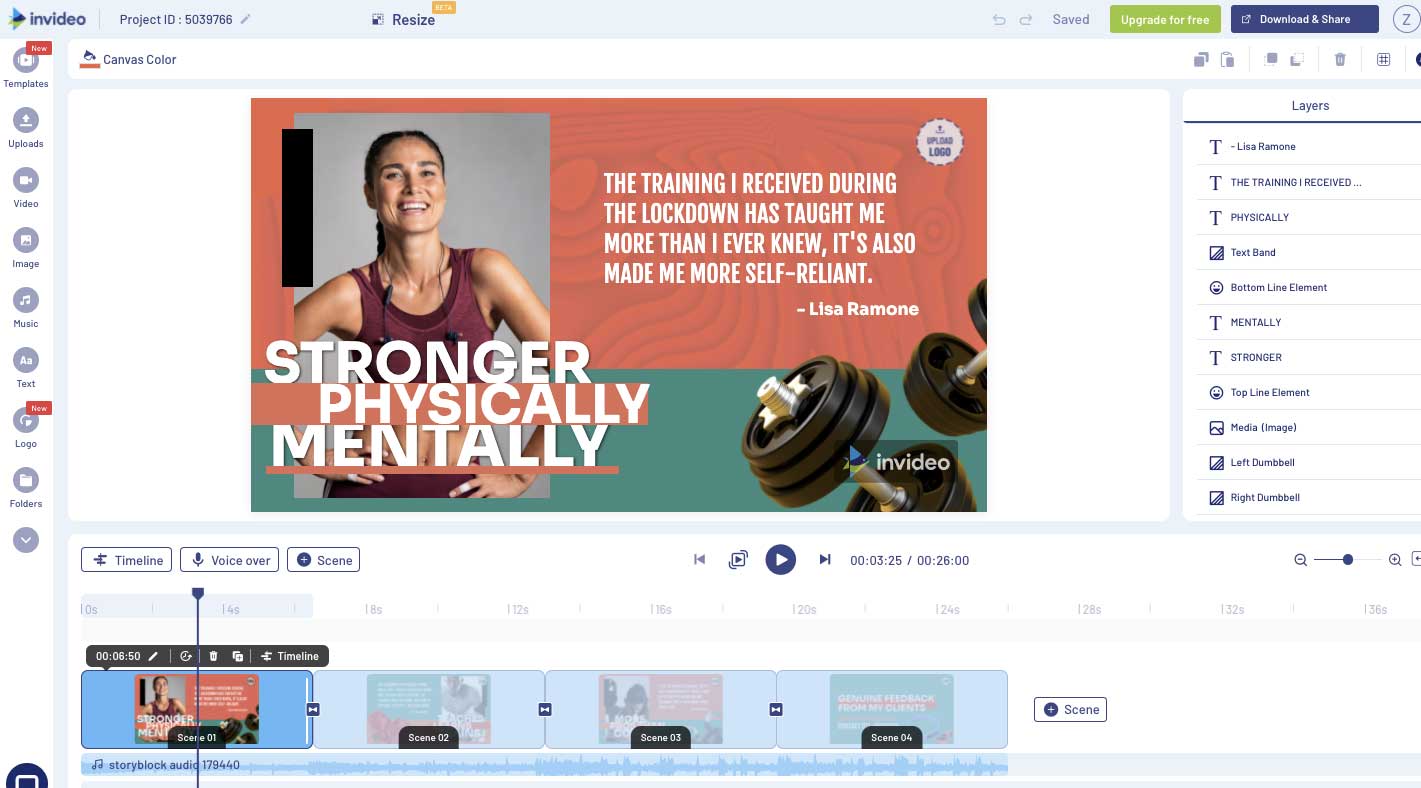 InVideo is the perfect video editing tool for those who want to create a video from readymade templates. This tool has over 5000 templates for you to choose from and you can then personalize the video to fit into your brand image. InVideo has a library of stickers, images, and video files. You can also add music from InVideo's collection of royalty-free music.
InVideo is one of the few tools that let you create videos in over 70 languages. The videos that you create through InVideo can be directly uploaded to the different social media pages. The videos created with the free version of InVideo come with a watermark. If you wish to remove the watermark, you can upgrade to plans starting at $20.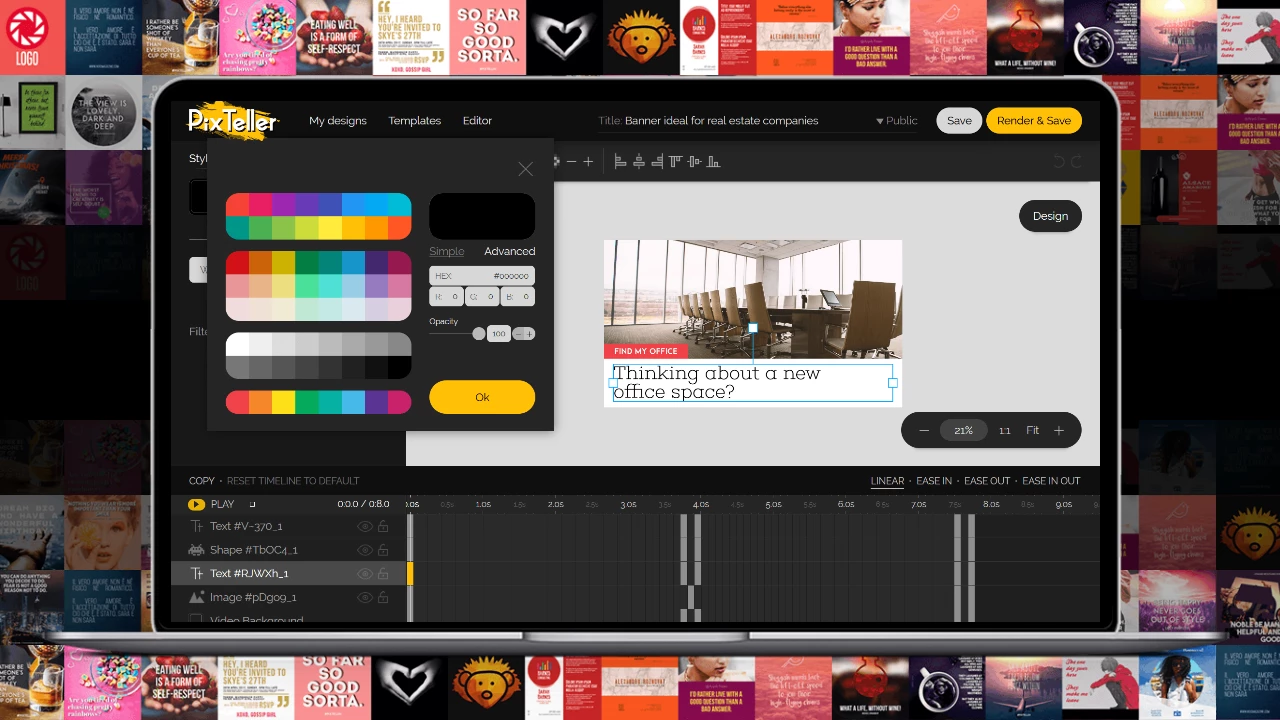 If you want to use graphic templates to make the best-animated videos easily, then PixTeller animation maker can be your best option. They have a huge list of free design tools to create, share and download beautiful videos.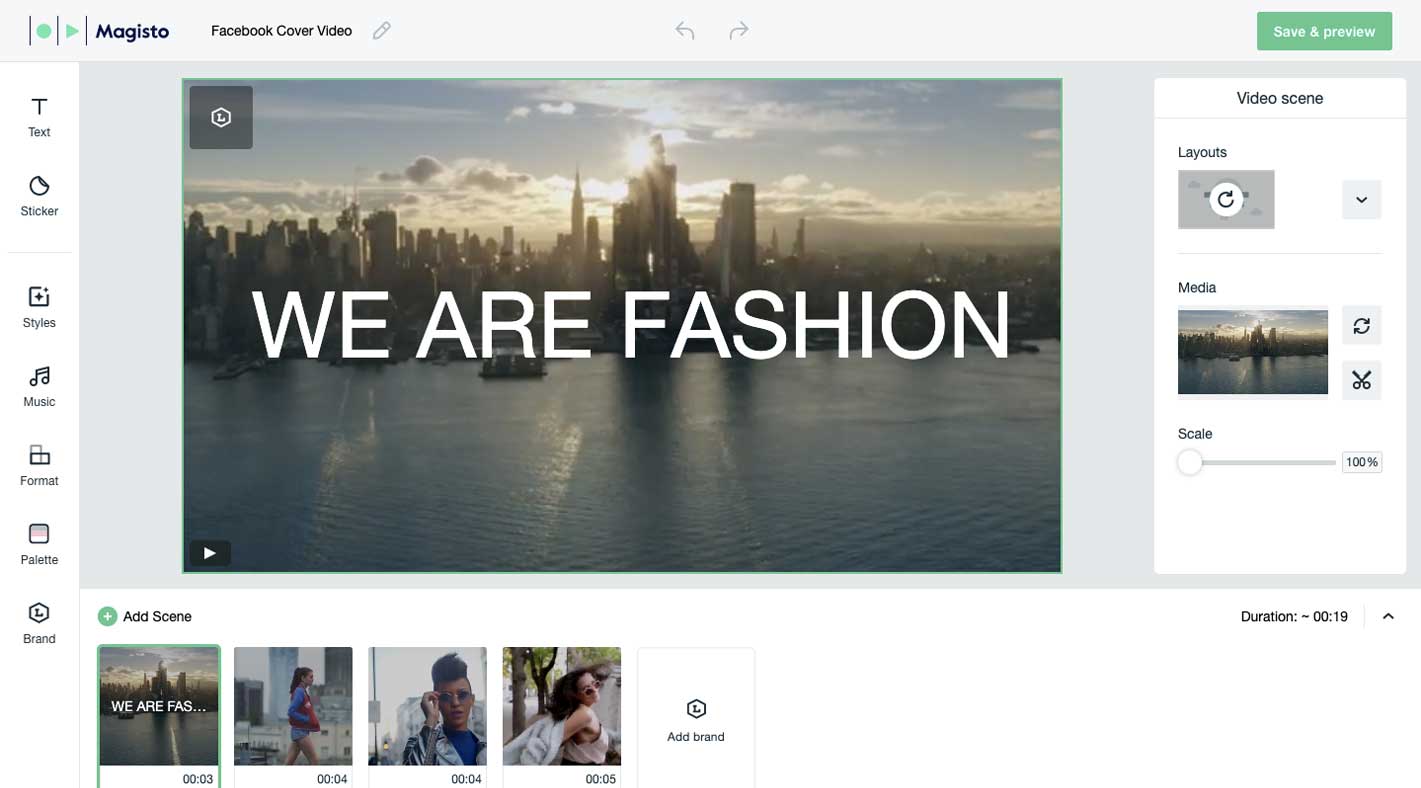 If you are a Chromebook user and need to create frequent videos, then Magisto is a perfect choice. The tool is simple to use, and all you must do is decide on your editing style, upload your image, video footage, and audio file. Magisto is an AI-based tool that automatically comprehends the theme of the video and creates the video for you.
Magisto has a free version that gives you access to a wide variety of themes, effects, and filters. If you want to leverage advanced facial recognition, auto-cropping, and other features, you can go for the Premium versions that begin at $4.99 per month. For Apple users, Magisto also presents iStock integration to let you use high-quality stock images.
If you are looking to create a YouTube intro for your brand, need regular videos but cannot afford a lot of time for video editing, then Magisto is the best tool.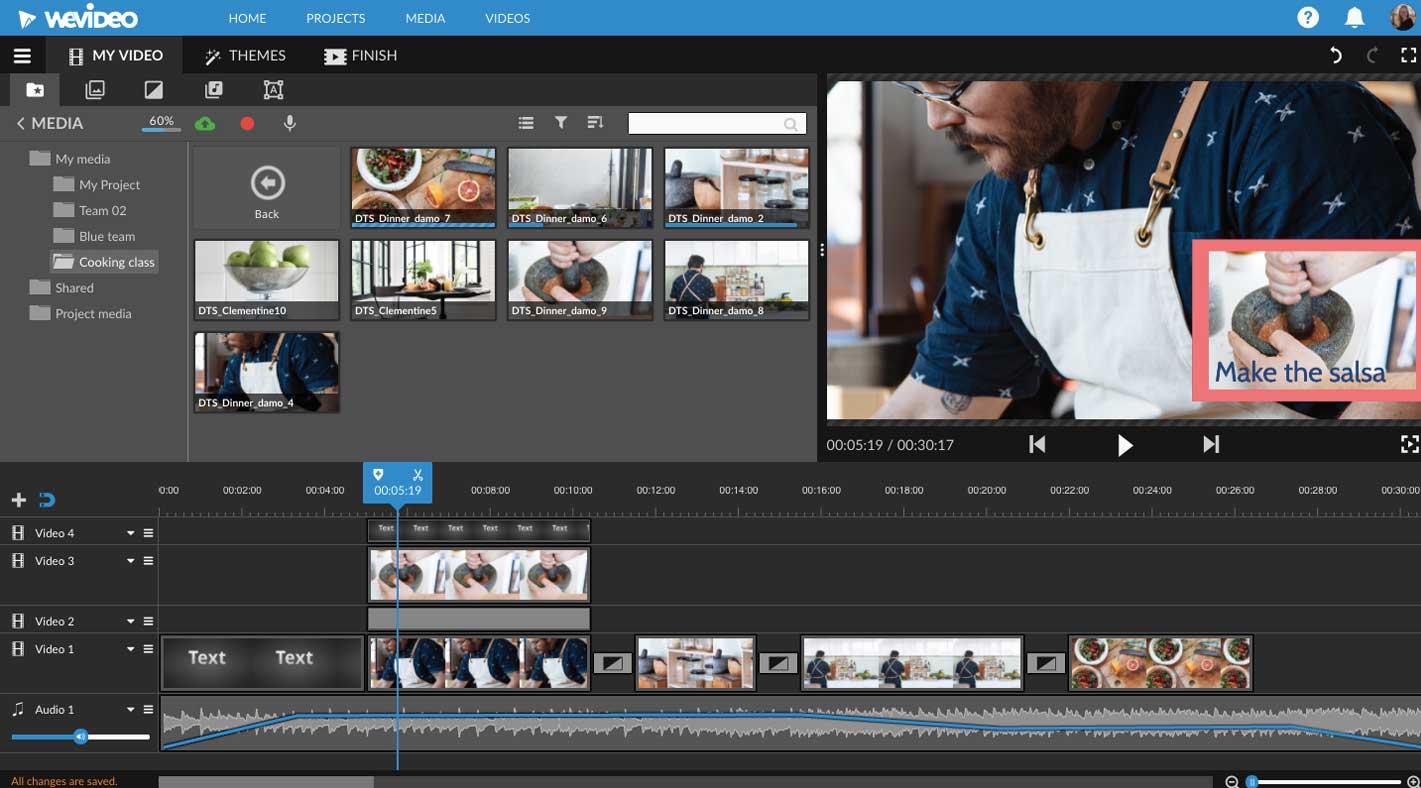 WeVideo is one of the finest cloud-based video editing tools that let you view and edit your videos while on the go. For professional projects, WeVideo allows multiple members of the team to collaborate on a video. WeVideo's stock library has over a million videos, photos and music and gives you unlimited cloud storage.
For those who are looking to add animated texts to their videos or use the green screen feature, WeVideo is a perfect choice. It is one of the few tools that let you export the edited videos in 4K resolution.
If you are a newbie to video editing, adding your logo with the branded template feature of WeVideo will allow you to come off as professional. Although WeVideo does have a free tool, to use the advanced features of this platform, you need to go for a paid plan that is available starting at $4.99 per month.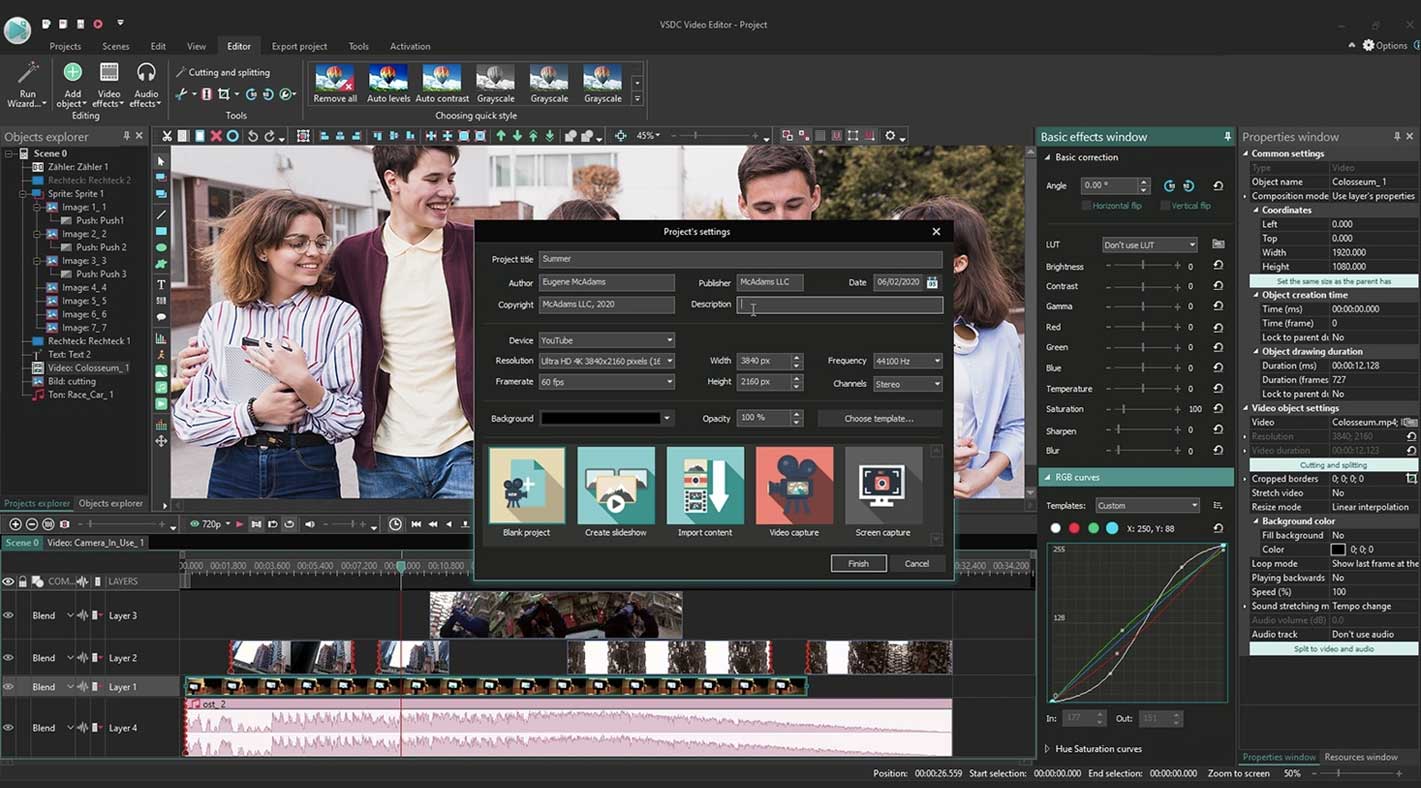 The VSDC video editor opens the doors to a sophisticated suite of advanced transition effects that you can pick from. It has simple-to-use filters that you can use when you need to edit a video in a jiffy. The VSDC editor has intuitive tools for blurring, highlighting, or hiding specific elements.
VSDC video editor has a free version, and you can upgrade to the premium version by paying $19.99 per month. It allows HEVC/H.265 video processing and is suitable for HD and 4K videos. The only shortcoming of this tool is that it is not available in iOS, Mac, or Unix systems.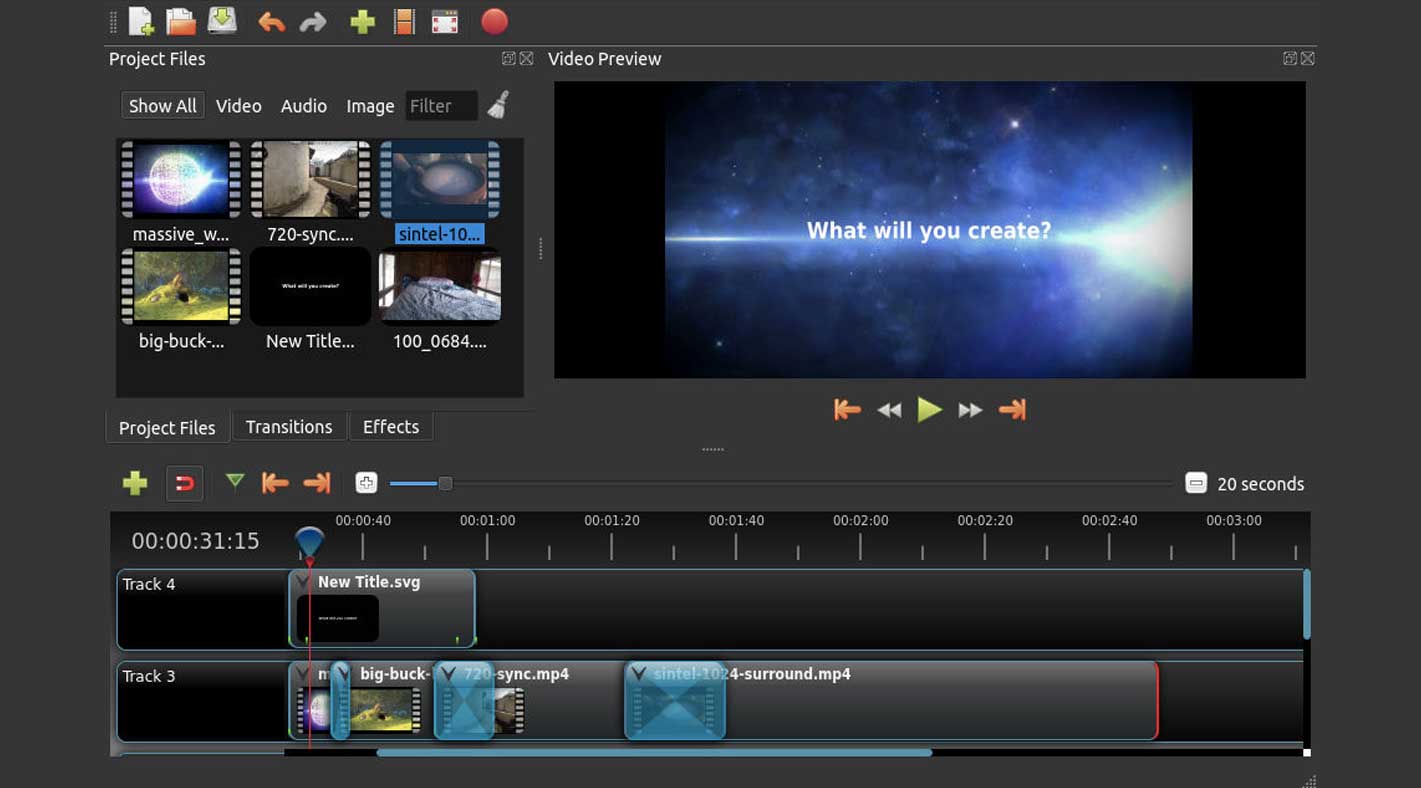 OpenShot is a simple video editing tool that is targeted at beginners and does not offer advanced editing features. It has some of the best options in customizing templates or tiles, and you can trim, snap, and rotate the clips. OpenShot has several layers that let you comfortably edit the background, watermarks, audio tracks, etc.
The drag-and-drop feature of OpenShot helps to simplify editing when dealing with multiple video or audio clips. OpenShot lets you get your video in greyscale, gamma hue, and adjust the brightness. It is a free tool, and we recommend it for brands operating with a limited digital marketing budget.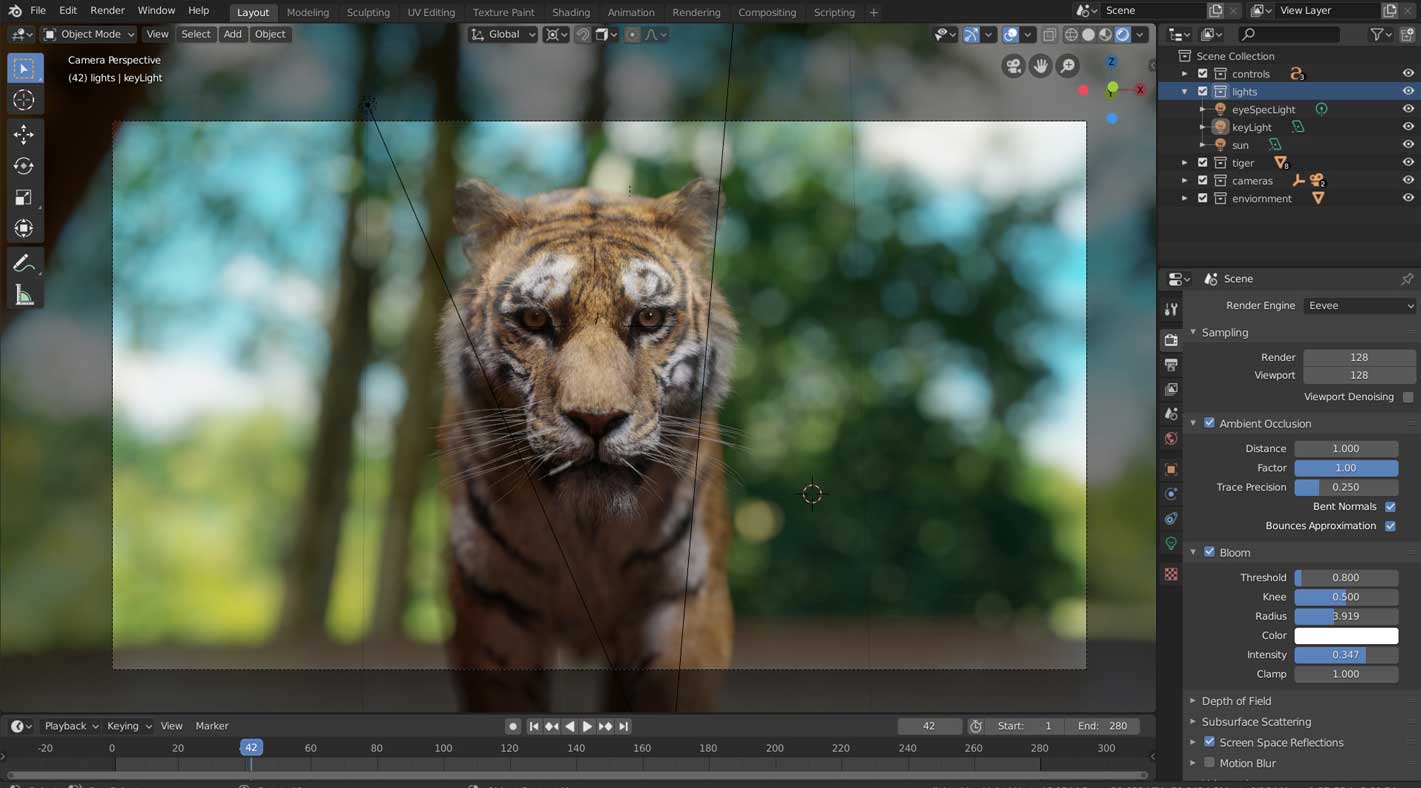 Blender is an open-source tool that you can use to render 3D videos and create studio-quality animations. The path tracer engine allows you to render animated objects in a realistic feature. While the interface is simple to use, you can use Blender to code game logic and create gaming animation videos.
Blender is available for Windows, Linux, and Mac systems. It has a huge library of vignettes, images, and visual effects. The tool is available for free, and users can create realistic kinematics with its advanced animation features. Blender is an ideal tool for businesses that have a younger target audience and wish to promote their product through animations.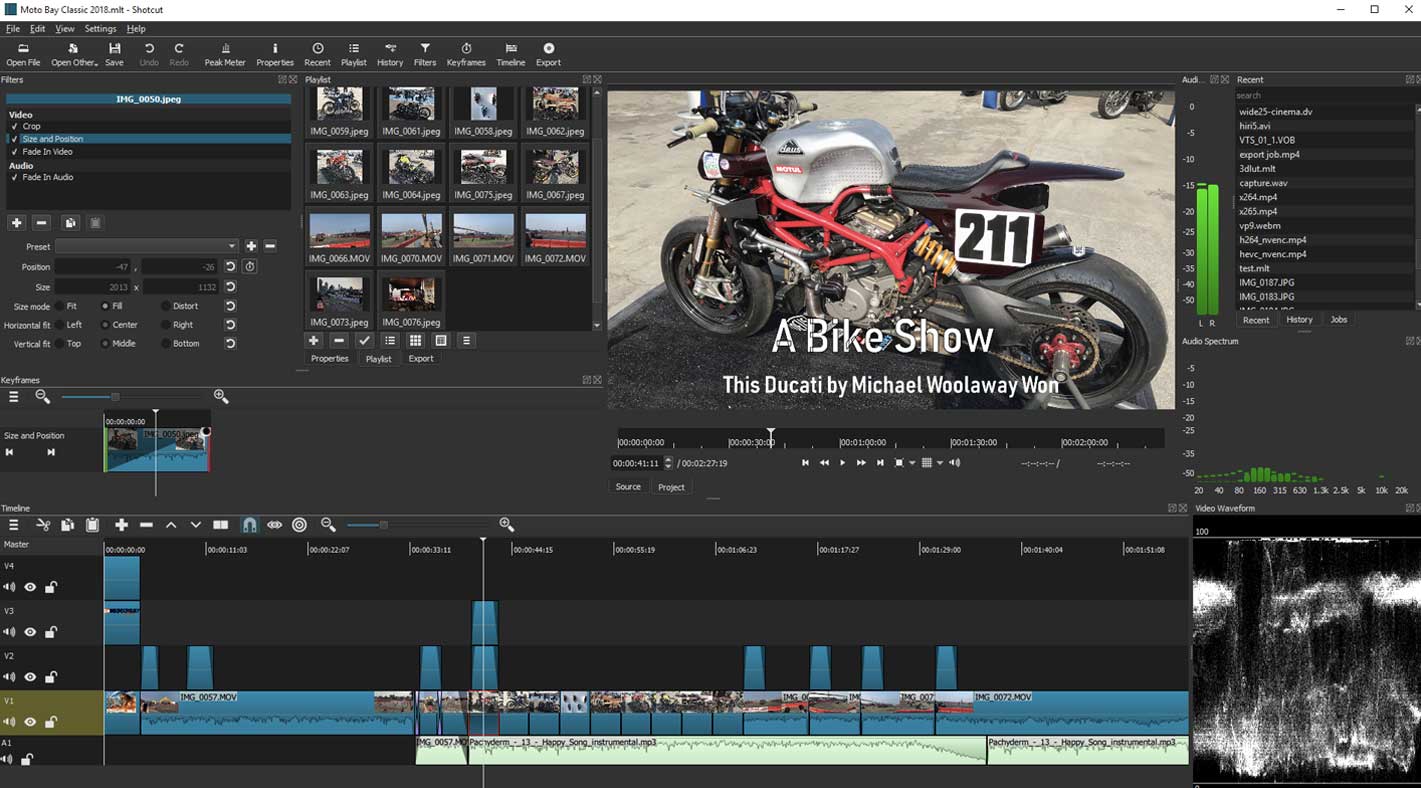 Shotcut is a free video editing tool that gives you a multi-format timeline. That way, you can adjust the resolution and frame rate of your project. That way, you can ensure consistent footage throughout the video. Shotcut is an open-source tool that supports the latest audio and video formats through the FFmpeg format.
The interface of Shotcut is simple to use, and there are multiple tutorials to guide you.  White balance, bass and treble, compressor, and bandpass filter are some of the advanced features of this tool. Shotcut allows you the luxury of directly importing the video clips to your project instead of using a media library.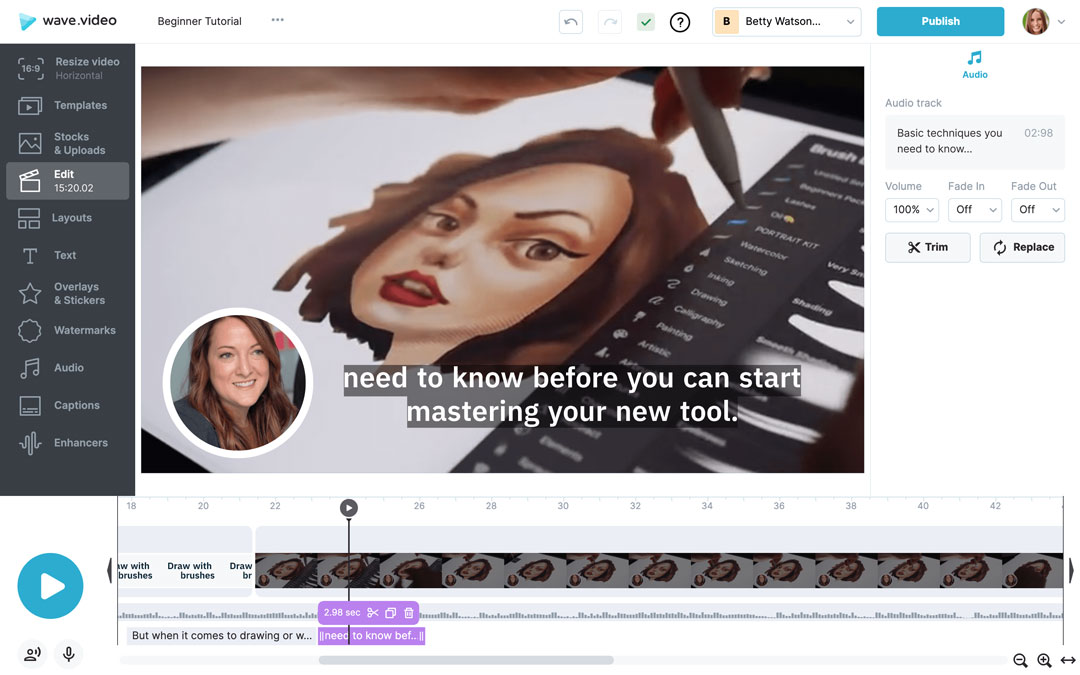 It has the potential to add high-quality and eye-catching visuals, which highlight your brand quickly. You can get access to 100,000+ templates & 5000+ animations to give your videos a significant effect.
Wave.video is the easiest online video editor for you to start making videos even with no design background. Using the vast collection of over 1000 pre-designed templates, you will make professional-looking videos for any business purpose: social media, email, blog, or website.
Besides being very intuitive, Wave.video offers you the most comprehensive set of editing tools, including auto-captions, text animations, AI-powered text-to-video feature, inbuilt voice-over and watermark, customizable layouts, and so much more! You will be able to upload your footage or pick anything you like from the most extensive collection of over 200M stock videos, images, and tunes.
You can download your creatives in MP4, GIF, and Jpeg formats to get any visual you need to skyrocket your marketing. With every Wave.video plan, you'll get free video hosting to embed your videos to your website.
Studies show that the presence of an e-commerce video can boost the conversion rate of a landing page by 144%. In such a situation, investing your efforts in choosing the ideal video editing tool is a crucial step in your video-making journey. As you look to get the maximum ROI of your videos, feel free to choose any tool from the list above and set out on the path of quality video marketing.
Choosing the Right Online Video Editing Software
All the software is compatible to run on both Windows & IOS operating systems. But it's better to check its features available so that you can give a professional touch to a raw video. The interface needs to be easy to navigate and choose for editing the video online easily. Well-edited videos are engaging marketing content to grab the attention of the target group.
The more you pay attention to product details, the better the video clarity. The beginners should have the correct choice of software that can make the task editing an easy one.
Your Turn…
Without making it complex, it is better to pick the right free online video editing tool. The simple interface and features are easy to use and give the much desired professional touch to the video.

If planning to use the video on the Windows operating system or on IOS, it is the list mentioned above to give you a better idea of choosing to edit videos online.