10 Logo Background Removers You Can Use For Your Next Project
Why do you need a logo for your brand?  To get attention.
Studies have shown that humans have an 8-second attention span. That is shorter than a goldfish, which has 9 seconds. Take that into consideration in your next staring contest with your pet goldfish.
This very short attention span means you have the tiniest window of opportunity to catch your potential customer's attention, hold it long enough to introduce your brand, influence their emotion and then buy your product. That is a lot of convincing.
A logo can help you do all those things in a mere glance, and according to 36% of respondents, a logo makes them remember the company. And 50% say they are more likely to use a company they recognize.
Your brand's logo is your company's identity. According to 42% of respondents, the logo can tell them about a company's personality. Using colors, typeface, and tones tells your company's story. It shows your history, your objectives, and your goals. 
The famous golden arches of McDonald's were part of the exterior design of the first franchised restaurant in 1952. Google's color choices also hold significance. The use of red, blue, and yellow are conventional since they are all primary colors. But the "L" is green, a secondary color representing the brand's drive to think outside the box.
Your logo is your first introduction to your customer. And as in every introduction, your first impression does matter. Your company represents your brand. So, any reaction, response, or opinion will be on the logo on your first initial contact. That is crucial since your customers will have that impression about your company for a long time. 
That is why your logo design and how you use that logo in your brand campaign is essential. It can make or break a company to an extent.
Make your logo design easily noticeable and memorable. Keep in mind that you are building brand awareness. People should be able to recognize your logo from afar or in the tiniest of pixels.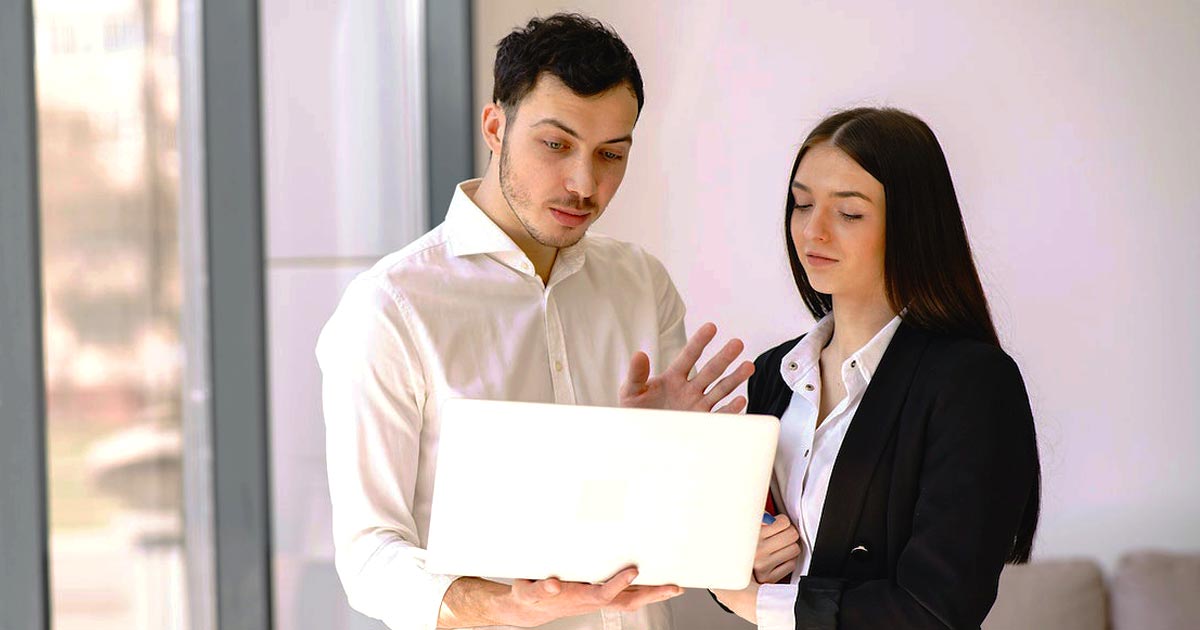 Why is there a need for a logo background remover?
Now that you have your perfect logo that fully represents your brand. What to do next?
Well, you use it everywhere. We are currently in branding mode.
Social Media
As of January 2023, there are 4.76 billion social media users worldwide. That is more than half of the world's population. That is a huge market to which you can introduce your brand. Start joining the most popular sites like Instagram, Facebook, and Twitter. Use your brand logo as a profile picture and build your followers.
Email
A lot of business transactions still happen through email. According to Emarsys, 81% of small businesses use email as their primary customer acquisition channel. They also use them to retain customer loyalty. 
A great idea would be to put your logo in the email signature. 
Decals/ Stickers
Get your office space or vehicles to represent your company. There are a lot of easily-removable stickers that are waterproof that you can place on your office windows. You can have your logo placed on walls and even office furniture. So anyone who walks past can easily identify that it is your company. There are special decals for vehicles also.
If you want more branding, include Office Products and Company Giveaways in your office supplies. Customize your pens, notebooks, stapler, envelopes, etc. You can have them on all your stationeries if you want.
A popular branding strategy is to have customized company giveaways. Have your logos on t-shirts,  keychains, pens, water bottles, bottle openers, etc. During trade shows, many companies would give gift bags full of their merchandise. 
Product Packaging
If you have a retail business, you have a great opportunity to put your brand logo on the packaging material of your product.
Put them on boxes, wrapping paper, ribbons, or stickers. Packaging is another way for you to build brand loyalty with your customer.
Letterheads and Invoices/ Receipts
Brand Logo also gives the impression of legitimacy. So, add them to your business documents like letters, envelopes, and invoices. You will appear trustworthy. A company that has good quality goods and is reliable when it comes to customer service.
Websites
In this digital age, 76 % of consumers would check the company online before visiting the store in person. So, putting your brand logo on your website is a no-brainer move.
You usually find them on the header to maximize visibility. You can also add it to the title on your browser tab.
These are just some of the ways you can incorporate your brand logo. But, to achieve seamless integration, you need the best logo background remover. 
Since you are using your logo amidst different color backgrounds, textures, and gradients. Your logo must appear legible and not swallowed by its background. It should stand out and showcase itself. You should be able to remove the logo background effortlessly. You also have the option for more precise control if needed.
10 Logo Background Removers
You can find a multitude of logo background removers that you can use for free online. They are often beginner-friendly and easy to navigate. So, you can focus more on the creative side of things than worry about which tabs to use.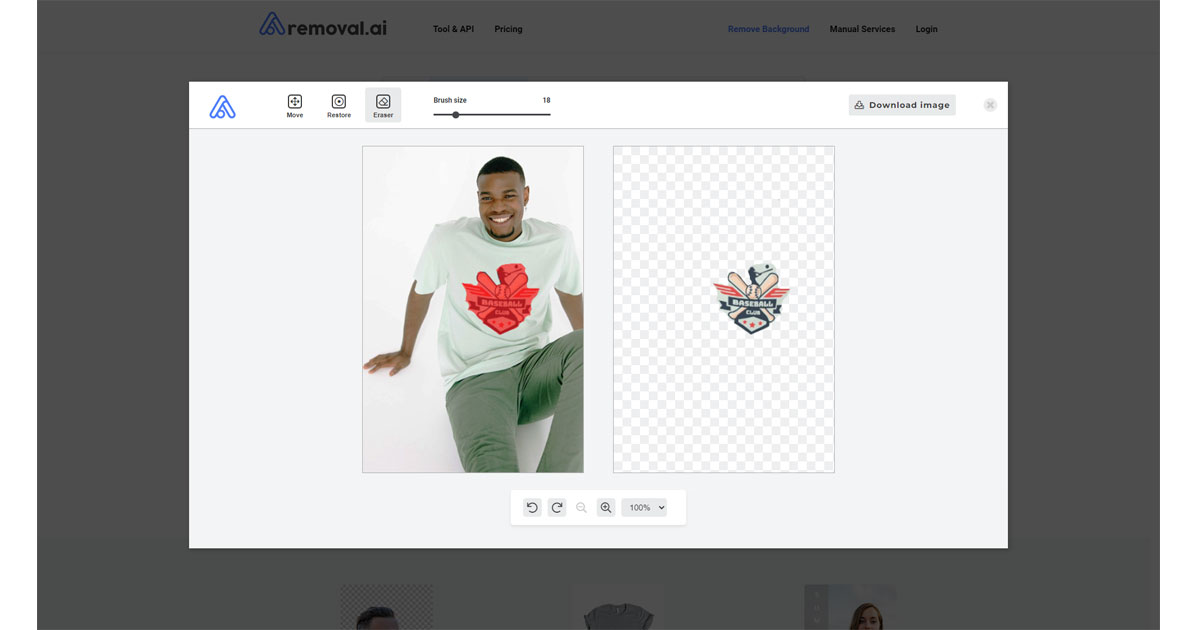 If you need a logo background remover that can do it instantly, you need not search further, as Removal.AI will do it for you. It is as easy as dropping an image on the site, and with just a click, your logo background will disappear like magic. 
Well, technically not magic. There's a lot more science into it.
Removal. AI  uses advanced computer vision algorithms to detect the foreground pixel and separate the background from the foreground. It automatically detects subjects in the photo and produces neat, clear & smooth cutout edges. It can even process over 1,000 images in a single upload. The greatest thing about it is that you can use it for free.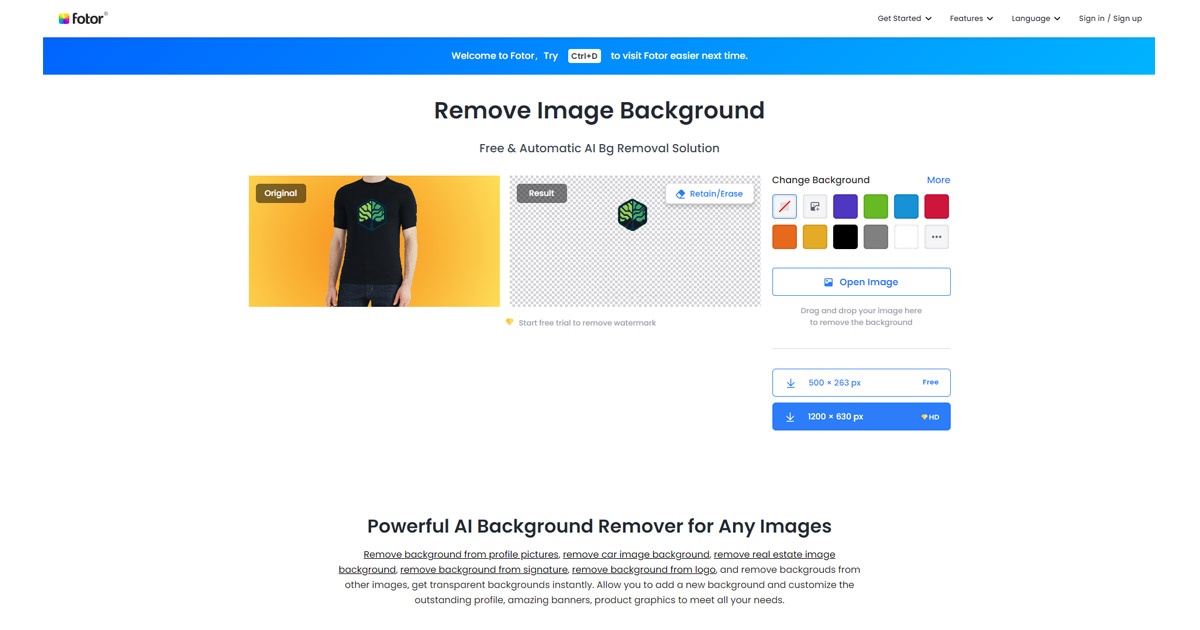 Fotor is another well-known site for creatives. Fotor helps you remove the background from the logo in 3 easy steps.
Upload the picture you'd want the background to remove on their site.

Click background remover and then wait for the background to disappear.

Download the image in PNG format.
The site has easily maneuverable keys and tabs that are straightforward, making the process convenient and hassle-free. It removes the background in a smooth cutout way, so any details like hair, fur, or complex edges undergo a meticulous process. You can also customize your background color or replace your background with a different one. Photo effects are also available for your use to create your amazing designs.

If you want to remove the background from the logo, go to remove.bg.
It is a site that offers logo background remover that can lessen your time editing and focus more on creating the perfect logo for your business. It removes the background from your image in 5 seconds. That is fast!
Drop the image file on the site, and your background will automatically erase. It is a logo background remover with editing tools available on its site to help you design added details for your logo. It has plugins and tools from popular design programs that will help your workflow as you integrate with different computer environments.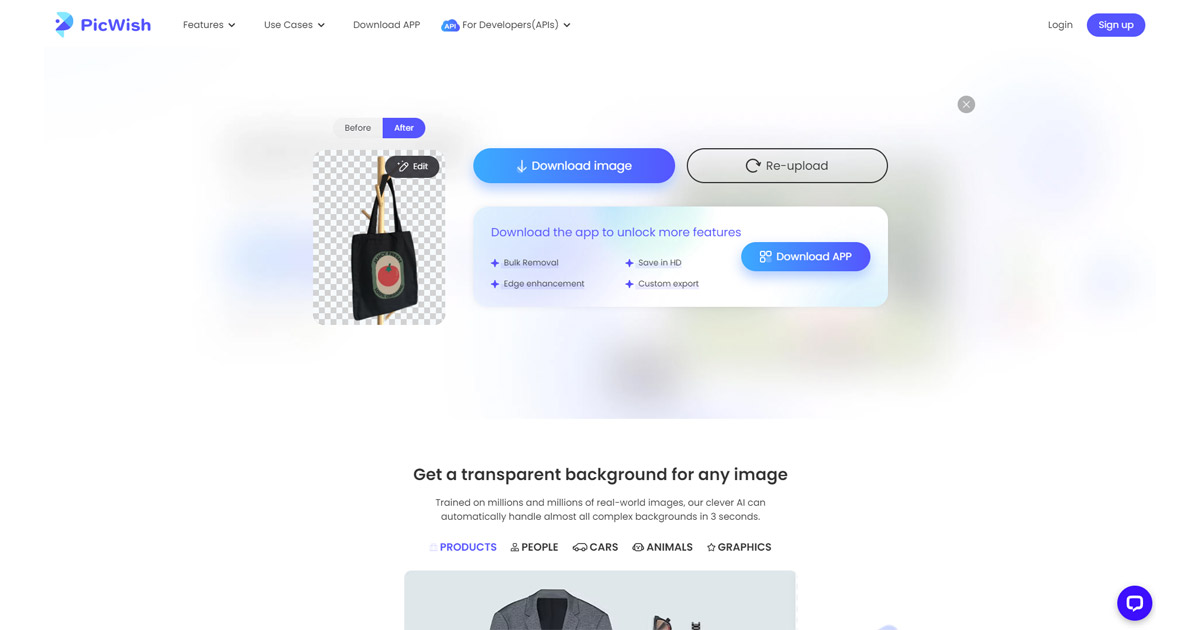 They say that they are the easiest background remover ever. They also said that there is no learning curve whatsoever. But do they deliver? Yes, they do. 
Picwish can remove backgrounds on images in 3 seconds. That is very fast. I mean, like Ferrari-fast. Their AI has been processing 300,000 images daily for more than 100,000 users, which entails much computing power. So, you can assure that this site can cater to your demands. 
They also have added tools for your editing needs. Templates are also available for you to start your designs immediately. E-commerce merchants like to use them to increase productivity, so that's a recommendation.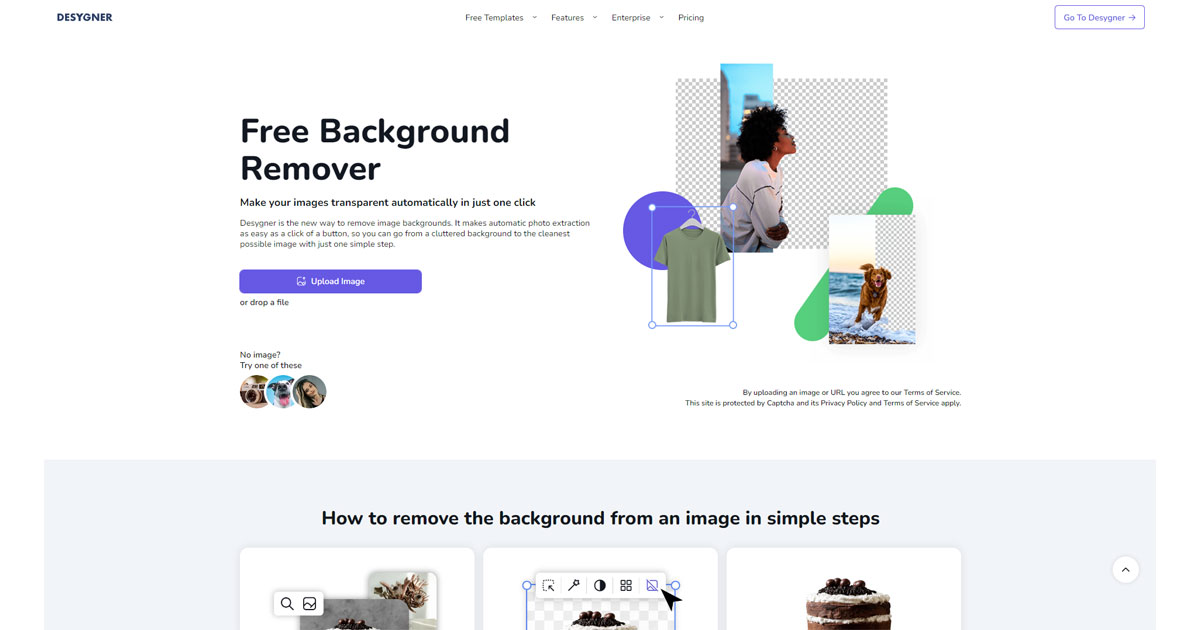 You need to sign up with this one, but you can easily use your google or email account. Like the sites above, Desygner offers a user-friendly interface that helps beginners and amateurs create their designs. 
Desygner retains attributes like detail, font type, color, and shape that help generate high-quality images.
Create your business' logo design without wasting hours using complicated design software. You don't even have to spend hundreds or thousands of dollars for high-quality photos. You can do it yourself by creating professional-looking pictures by using this site.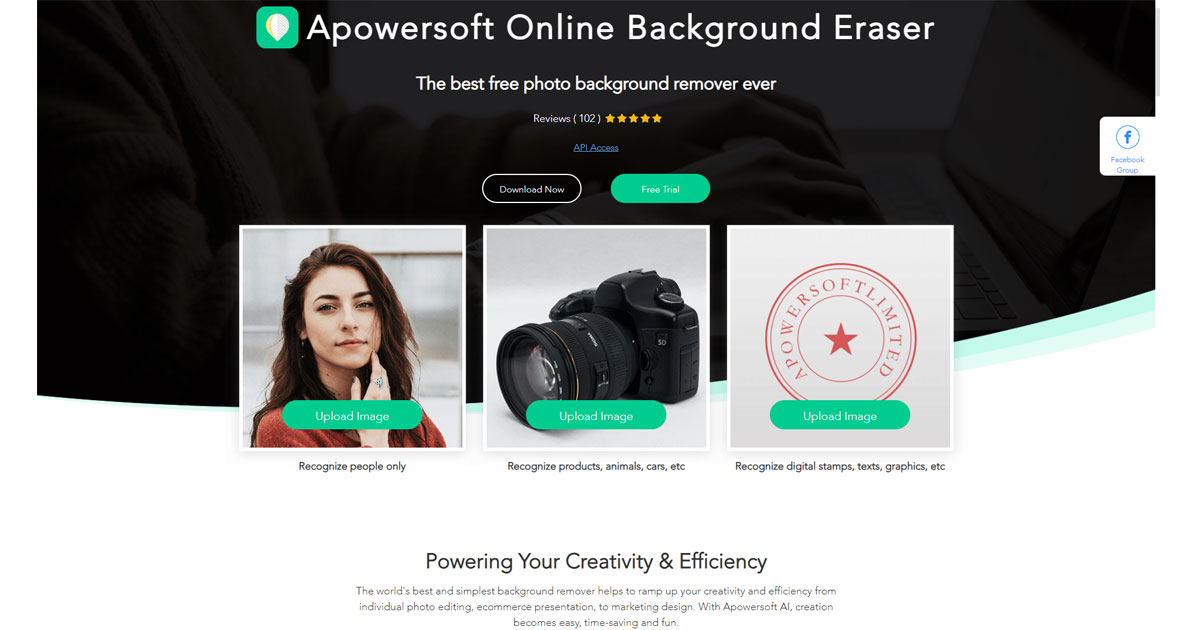 Precision is critical in this background remover. Not only do you have a fully automatic crop-out of your image, but it also has an intelligent Keep/Remove tool that gives you precision control on how to crop your image.
This feature allows you to fully customize your logo, especially if it involves complicated or challenging designs. If you intend to integrate your logo into another background, this feature will help it appear more seamless.
There is a lot to be excited about Appowersoft as they are in the process of adding color correction, bulk cropping, and face beautifying in their tools and plugins. I can't wait to use all of them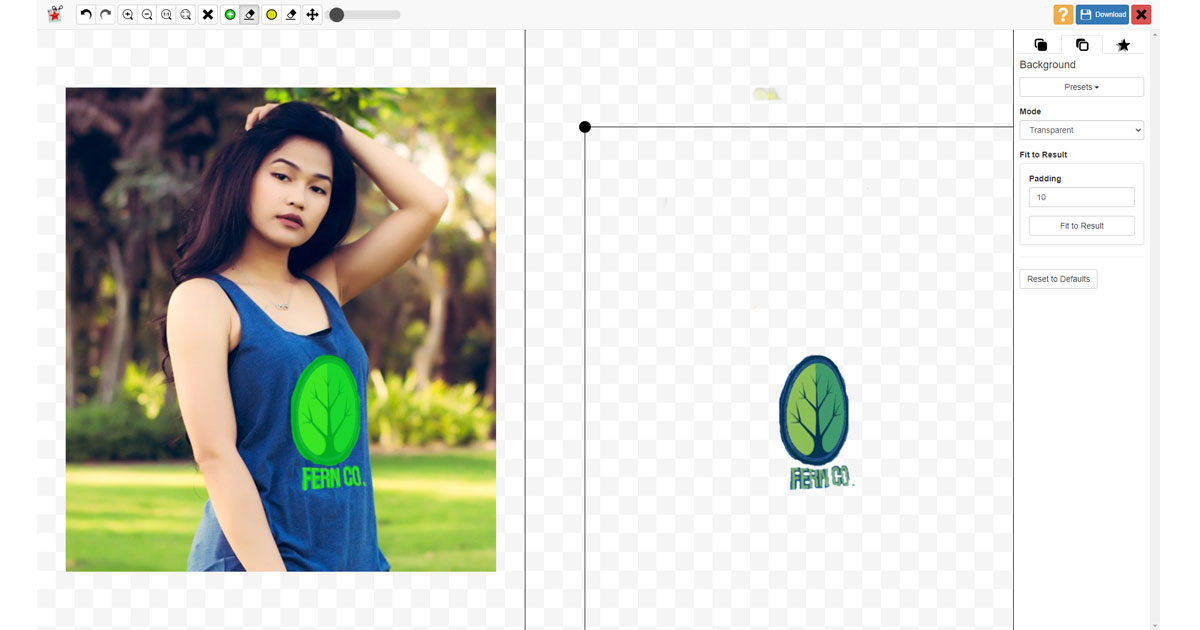 Like most of us, not everyone knows how to use Photoshop. We would often hire it out and spend hundreds of dollars or an eternity trying to do it ourselves. Both cases are futile since our business is spending time and money that it should save instead.
Photoscissors can be used to remove the logo background. The tools are easy to use. Use the green marker for your foreground objects and the red marker to denote your background. The AI will remove those that are marked red. You can use the Erase Tool for more accurate sectioning.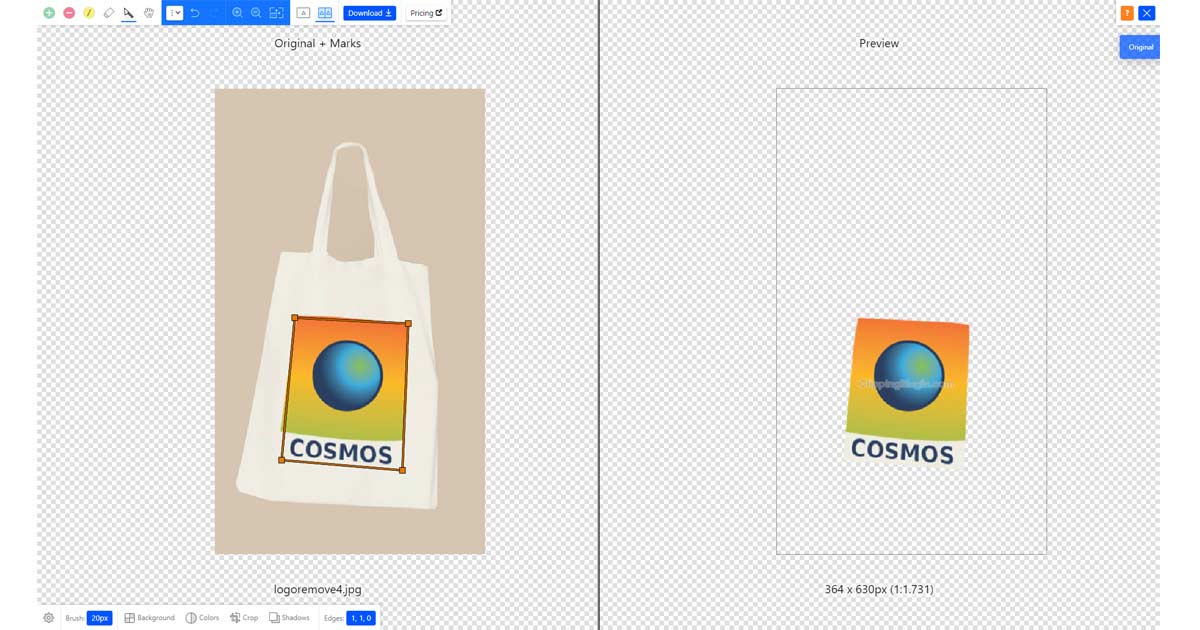 Clippingmagic.com is another free online site that you can use to remove a logo background.
This site combines AI and intelligent tools to help its users, such as KEEP, REMOVE, HAIR TOOLS, and SCALPEL. 
KEEP and REMOVE are mainly used to differentiate the foreground from the background. It makes your editing uncomplicated and straightforward if you want to remove the logo background.
The SCALPEL, like its real-life counterpart, this tool is used to cut off the edges of the image that are too faint or noisy. It's best for a logo that has complicated designs.
HAIR TOOLS would be beneficial if your logo is a photo of a person, like the company's owner or spokesperson. Since hair is barely manageable on the best of days, even the hair of a perfectly posed person can appear chaotic in photos. Hair tools feature highlighted hair in yellow. You can then remove them or use HAIR BRUSH to tame them. There are also various editing tutorials available on the site just for hair! If only life could be this easy in real life.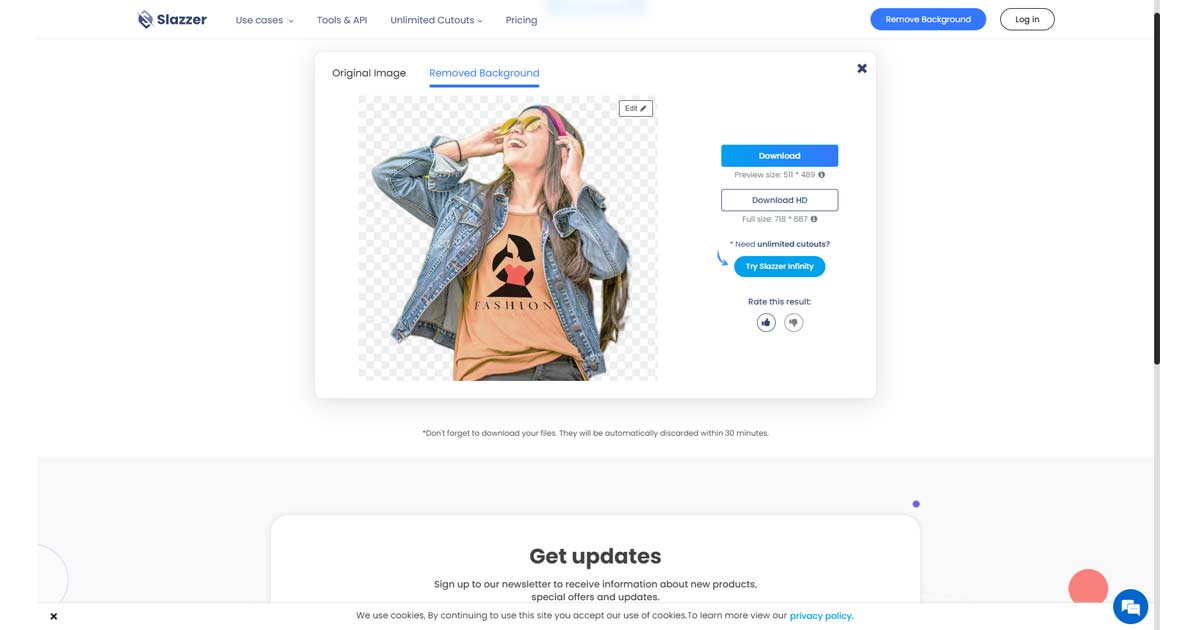 With over a million users and boasting 10 million backgrounds removed every month, Slazzer is a popular site for creatives.
Efficiency is the game for Slazzer. No complicated tools and tabs. No adjustments or color corrections are needed—just a simple background remover, which is, in most cases, what you need.
You just need to upload the image, and the AI will figure out the background from the object in the foreground. It would then automatically remove the background for you. It's just as easy as that.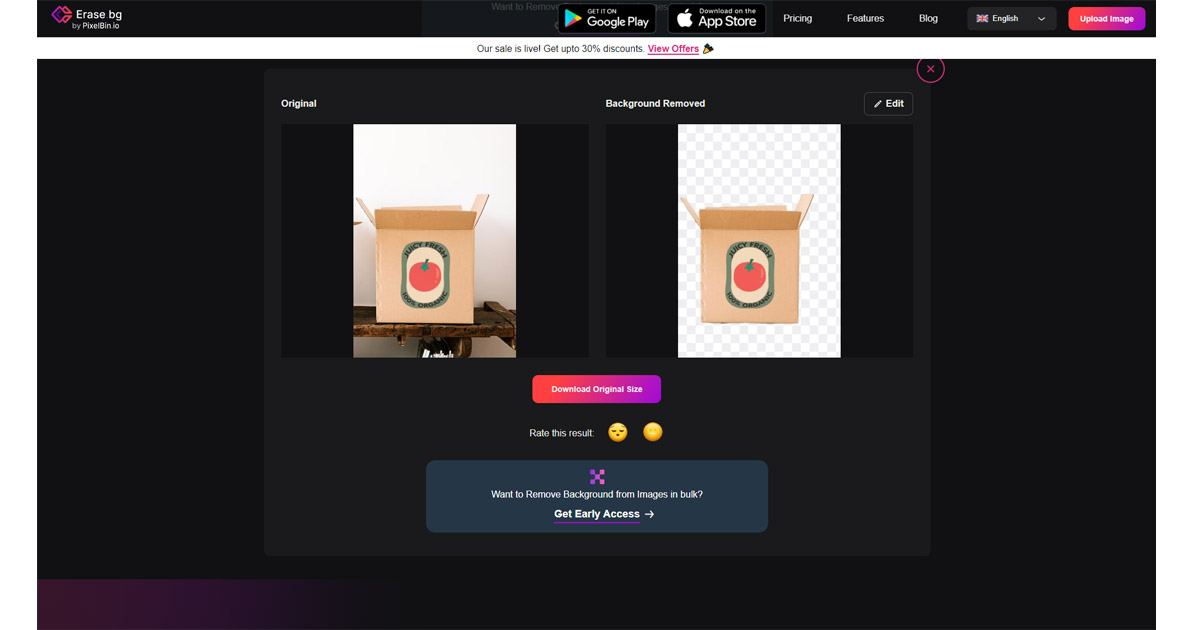 Available as a mobile app, this background eraser supports formats like PNG, JPEG, JPG, and  WEBP.
Erase. bg is best used on social media as it is available as a mobile app for faster integration of our logo. As a logo background remover, it is uncomplicated and straightforward. Like the other sites discussed, The AI determines the foreground from your background. It then automatically deletes the background leaving you with the object, in this case, the logo you'll be using. It is fast and effortless.
Remove Background From Logos with Removal AI.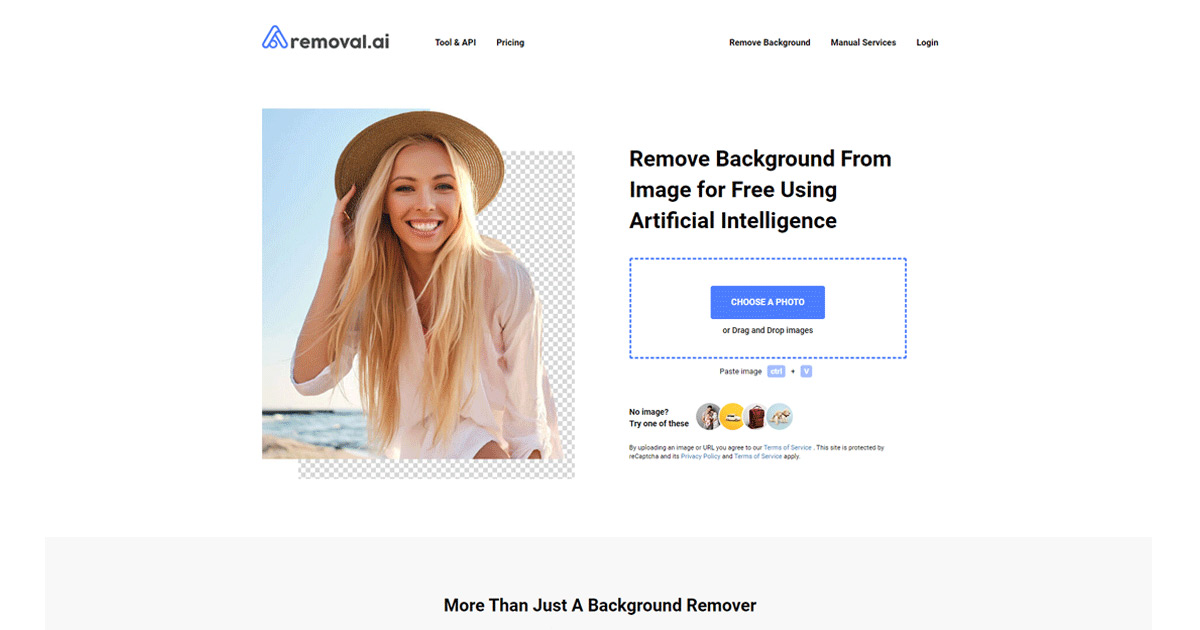 Use Removal.AI when you want a logo background remover. It's accessible and user-friendly. You'll incorporate your logos into many mediums to increase your branding reach. Your logo will be front and center, from online platforms to company giveaways. You need a tool that is uncomplicated and can handle a multitude of images. 
Removal.AI is an automatic background remover that detects your subjects in photos. It can differentiate foreground and background immediately. This feature cuts the time you spend on editing. It has a neat, clear, and smooth cutout edge that provides a high-quality image. It's capable of handling hair or any other fur edges. It is very efficient, even running 1,000 photos in a single upload.
No other tool can maximize your workflow and increase creativity than removal. AI. You'll see the results immediately. Start using it now. 
Conclusion
Your customers must have a clear image of your brand logo in their heads. It has a moving effect, especially if they have a great impression of your brand. They see your brand logo, and they immediately take action. It is either to browse and see what's new you are offering or to purchase a product they like.

There are many more ways to expand your company's branding reach.  But an accurate and tested method to do it is through brand awareness. Your brand's logo plays an integral part in this. It is the "face" of your company and differentiates you from other companies. 

Do not be lost in the crowd. Stand out.