10 AI Tools that Will Speed-Up Your Online Business Workflow
With each successful attempt in immersing and processing data, Artificial Intelligence rapidly advances its function and effectiveness. Thus more and more businesses consider using artificial intelligence in helping their processes. Today, there are lots of companies (especially SaaS companies) offering AI tools that do a variety of functions to help with their clients' operations.
Functions of AI tools include enhancing accuracy in sales prediction, market targeting, and lead generation through analysis of interrelated and huge amounts of data, image processing, grammar correction, content enhancement, and even AI-based art and literary compositions. Such functions enhance your productivity and speed up workflows. These are only examples, the use of artificial intelligence continues to seem limitless as it continuously progresses. With a promising potential, artificial intelligence service is now so prevalent in the industries that it is expected that AI Service will grow exponentially by 18.4% and reach total revenues up to $37.4 Billion by 2024.
With so much power artificial intelligence and AI tools seem to possess, one can ask the questions: Why should I use AI tools for my business,? What benefits can I get from using them,? and are they economically worth the try?
Here are the reasons why we think you should try AI tools for your business.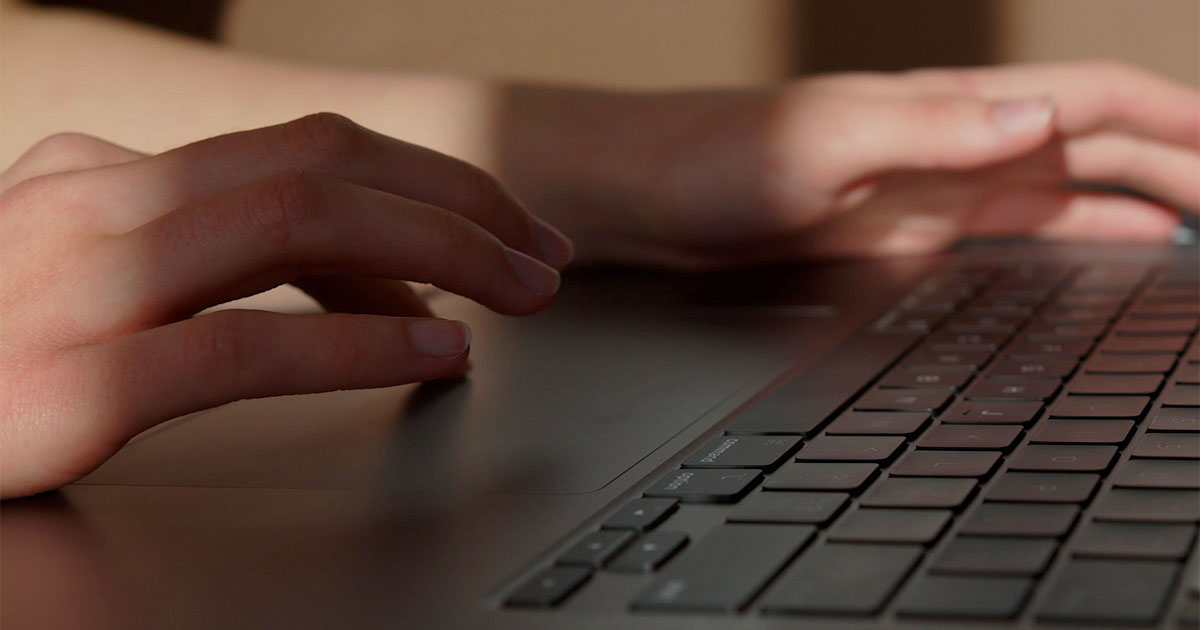 Why Should You Use AI Tools?
1. To Automate Repetitive Tasks
In business operations, there are tasks that require to be repeated indefinitely. They may be recurring on a periodic basis, or may regularly recur based on the customers' needs. An example of this may be sending invoices to regular customers, sending requests-for-quotations and/or purchase orders when a company needs to replenish inventories, regular conducting of surveys and analysis of such, and ad hoc responses to customers for their frequent concerns and questions. 
Although these tasks are often simple to do, their nature of being repetitive may impede the efficiency of your operations. They are likely to lag the time for a whole process to complete and eat up resources (especially human labor), which would've been spent doing much more meaningful tasks. 
With AI tools, such tasks in their simplicity can be automated. For example, a regular quality and service survey may be automated to be distributed, closed, and processed for analysis for certain schedules. This enables the users to focus on planning on quality improvement, rather than spend the time and resources to conduct and process a survey.
2. To ​​Increase efficiency
When repetitive and simple tasks are given duty to AI tools, we obviously see an improvement in the productivity of our team and our workflow to speed up. When resources are directed to more meaningful tasks, outputs are produced faster and better.
An interesting feature of AI tools, however, is their ability to not only process text information. It can also help non-text items of business to be processed faster. A photoshop business may use an AI tool to remove background in images, a common task for photo editing work. This maximizes the human editor's time, to focus more on the enhancement of images, such as color rendering. 
3. To Analyze Data at a Faster Rate
Artificial Intelligence, in its premiere stages, was used primarily in customer relationship management (CRM), where hyper-personalization of customers is possible. With hyper-personalization, customer purchase suggestions can be varied depending on their unique preferential purchase and search patterns. This stimulated more hype, especially in the eCommerce industry. 
With an expected growth in the number of customers, and with a vast variety of their preferences, human analysis can't just keep up with so much data incoming from customers. A common risk is either to create inaccurate predictions for customers' orders or create unnecessary options which may be the minimum choice of customers. Either way, it sure will waste so much cost.
With AI tools, customer data can be analyzed faster even in huge amounts, interrelated information can also be analyzed together with sales data for better and more accurate predictions, say for seasonal sales. This enables businesses to hyper-personalize their market targeting down to every individual customer. Thus stimulating more sales.
4. To Reduce Costs
With proper usage, usage of AI tools can speed up your workflow by eliminating repetitive and simple tasks. This eliminates time and resources spent and can be directed to more value-adding activities. If your business is one that hires individuals, AI tools and its automation can cut costs by shortening the labor hours of your workers and thus save up costs.
Not only will it save up cost, but with AI tools' analysis powers, hyper-personalization can be a major step for your business that may stimulate more sales and orders for your business, giving you a higher ROI on the AI you will choose to invest in. Furthermore, there are more uses AI tools can benefit you aside from enhancing your CRM. This encompasses security, maintenance, and risk assessment. A global survey found that adopting artificial intelligence helped 70% of businesses increase their EBIT. 
5. And to Speed Up Your Workflow
It is not without question that if you use the right tools for the right job, you'll get the job done, faster, and better. This is also true with using AI tools. With their help, you'll get the workflow eaten up in less time, yet never taxing the quality of your product. Depending on your needs, AI tools can eliminate bottlenecks by helping you analyze large data at faster rates, and take care of the small tasks so you can do much more and excel much more.
With all the AI tools' potential, let's cite some of them that will help you excel in your different areas of business.
10 AI Tools That Will Speed Up Your Online Business Workflow
1. Removal.AI – Automatically Remove Background From Images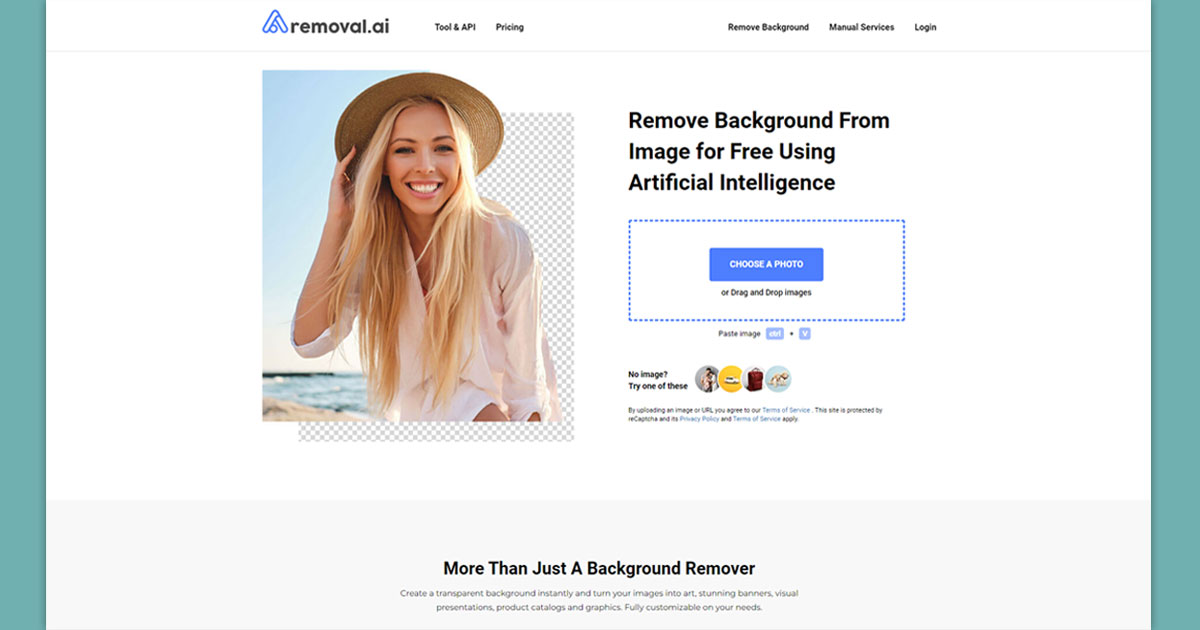 Removal.AI is an AI tool that removes backgrounds from pictures and processes them into good-quality pictures ready for further editing. It uses an advanced computer vision algorithm to capture the foreground pixels from the background and separates them automatically. Fascinating as it might be, this machine learning needed help from graphic artists and data scientists, so it could learn to separate background images accurately. And through lots of inputs, Removal.AI has successfully been doing its job excellently; removing background from images and providing high-quality outputs.
Putting this AI tool in use, your photo editors and marketing staff will save up hours of their work doing this preliminary editing. They now can focus on enhancing your images' quality, which may highlight your product among the competitors, or satisfy your clients with your quality outputs at a faster rate. Now isn't that something to consider.
2. Grammarly – Improve Your Content Structure and Grammar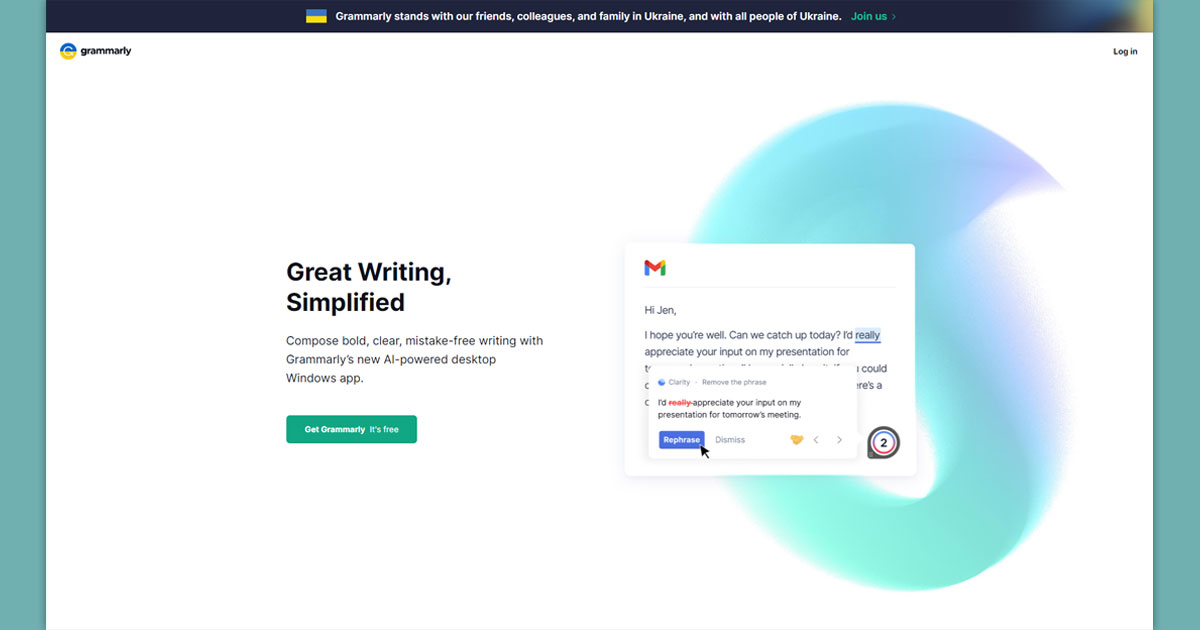 Grammarly, which is now making a sound among millions of users, especially in the academe. It is one of the best AI tools that helps you fix your grammar and enhance your content. It uses artificial intelligence's natural language processing, which mimics the way humans speak, on different levels, whether it be formal, informal, enticing, informing, etc.
With Grammarly, you can boost the content of your writing and engage your readers more. Your writers can also secure that there are no grammatical errors throughout the whole content, ensuring the credibility of your work.
Although its mainstream offer is a cloud-based Software-as-a-Service, Grammarly also offers a desktop application that may be used on an online and offline basis. That's a good feature especially if you're a business that may run through offline phases.
3. Jasper.AI – Easily Generate Content Ideas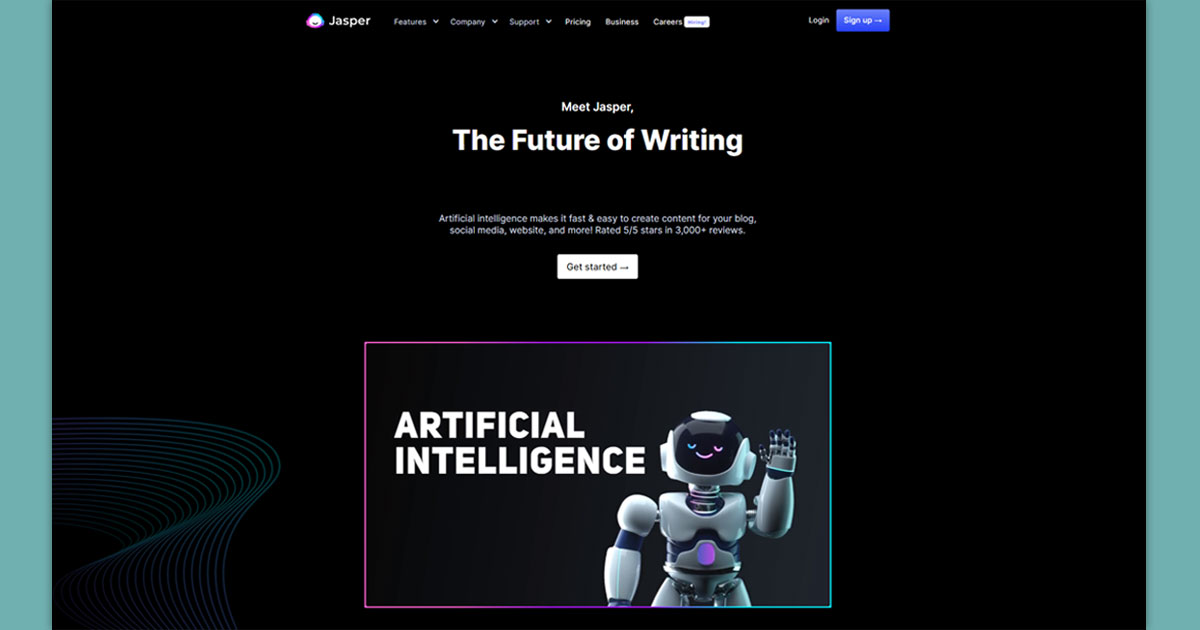 Aside from Grammarly, another AI tool may greatly help you not just enhance, but even create your content. Jasper, an artificial intelligence robot, is a writing assistant that is designed to help writers create content in varying genres. Like Grammarly, Jasper helps you enhance your content by suggesting diction changes that fit your writing style, and checks if your grammar is on point.
A defining and also interesting edge of Jasper, however, is its function to jumpstart your train of thought. Inputting the "tone of voice" a certain keyword, Jasper will start writing content with its writing style and pattern aligned with it. It is very much useful for writers, helping them eliminate writer's block, and finish earlier, thus more revisions can be made for higher content quality.
4. Twilio – Manage and Improve Customer Engagement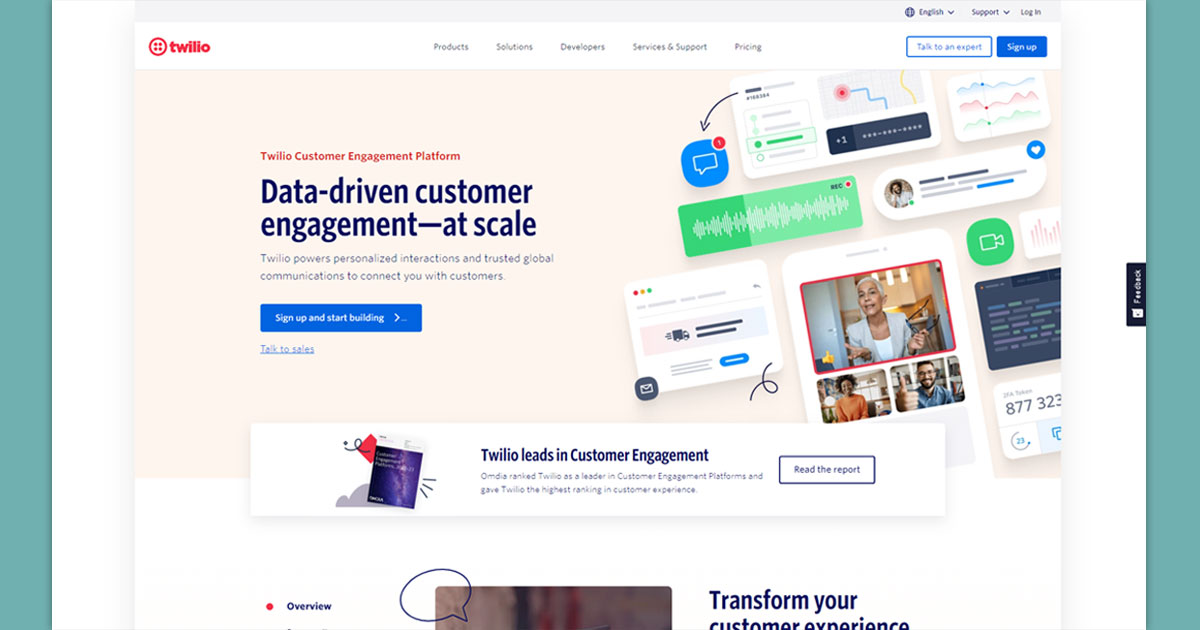 Twilio is an AI tool that helps you engage with your customers more. It functions as a bridge to mend the gap between customers' telephone access to your web-based application. It consolidates your messages received, automates messages sent to your customers, and even responds to them at any given time your customers need. You can set Twilio to automatically send text messages to your customers, notifying them immediately of their web activity, which assures your customers and puts more trust in your business. 
It also has voice response functions that can process your customers' calls and respond like how human virtual assistants do. With its language processing ability, Twilio can entertain your customers' needs and automatically take notes. Now you don't have to separate your customer interactions on the telephone and your web.
5. Clarifai – Create Effective Media for Business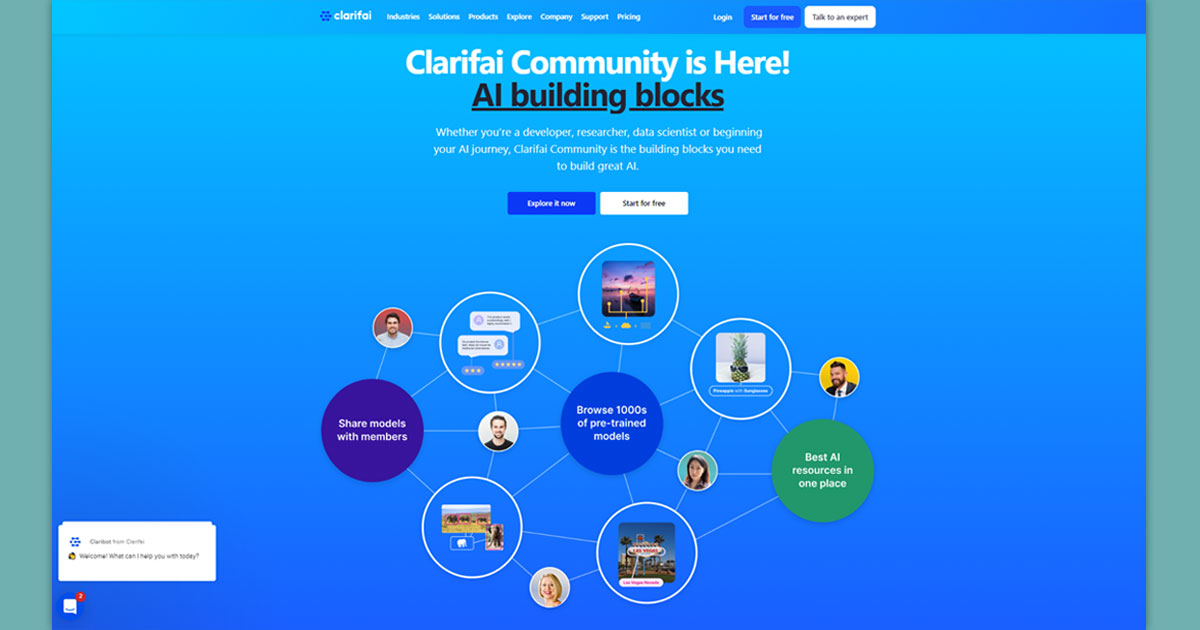 This AI tool will help you enhance the quality of your content and help you assist your customers in choosing relevant options. Clarifai offers different solutions such as content moderation, filtering media content to ensure user safety and satisfaction, and metadata generation, which helps in sorting your products based on different factors such as customer purchase patterns. With Clarifai, you can minimize the time in optimizing your website quality, as this can do preliminary work for you in filtering harmful media and categorizing your products.
6. Fyle – Manage Your Expenses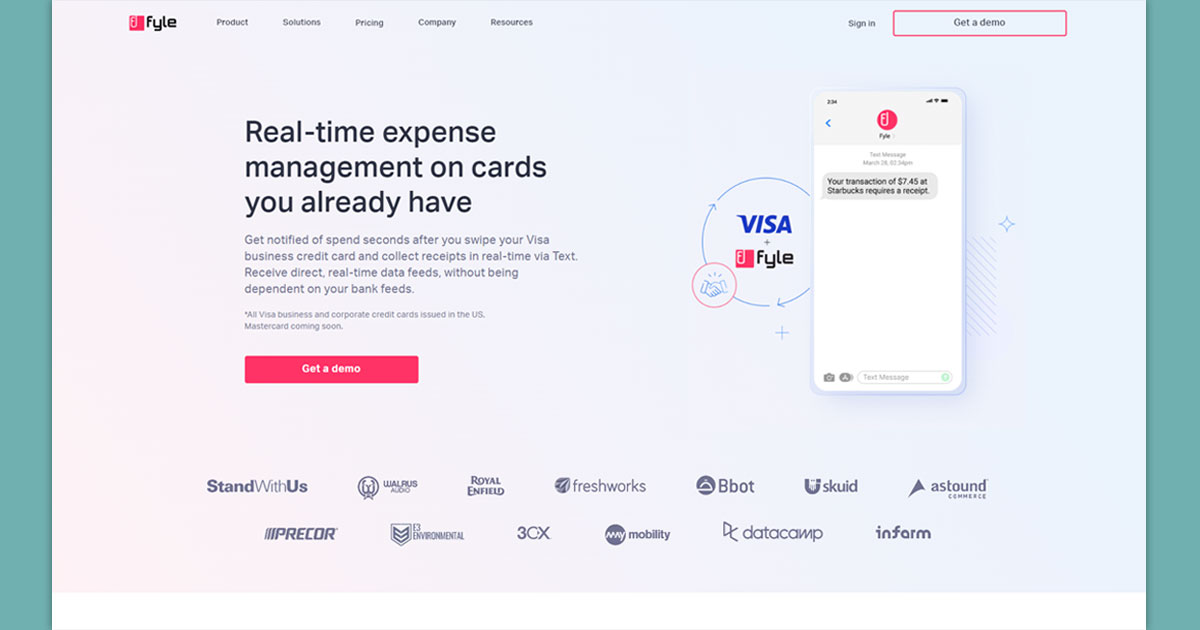 Proof of expenses, especially from employee representations, may be hard to manage. Misplacing or unwantedly discarding receipts is also susceptible when storing them manually. When the tax season comes, these could haunt you in preparing your financial statements, and you might lose your rights to deduct them from your tax expense. Also, your employees may have a hard time reimbursing their expenses which demoralizes them in their work.

Fyle is an  AI tool that helps with automating your expense management. With its machine learning, your employees can email their receipts, send them through SMS, or capture them as an image and send them to its system. These can then be validated right away, so your employees can know if they can get reimbursed with such expense. If so, you can integrate Fyle to other bookkeeping SaaS tools like Quickbooks or Xero software to record these expenses and automatically prepare your financial statements. That reduces the time in preparation of your tax returns, and you get less worried about your finances.
7. MorphL – Develop Digital Products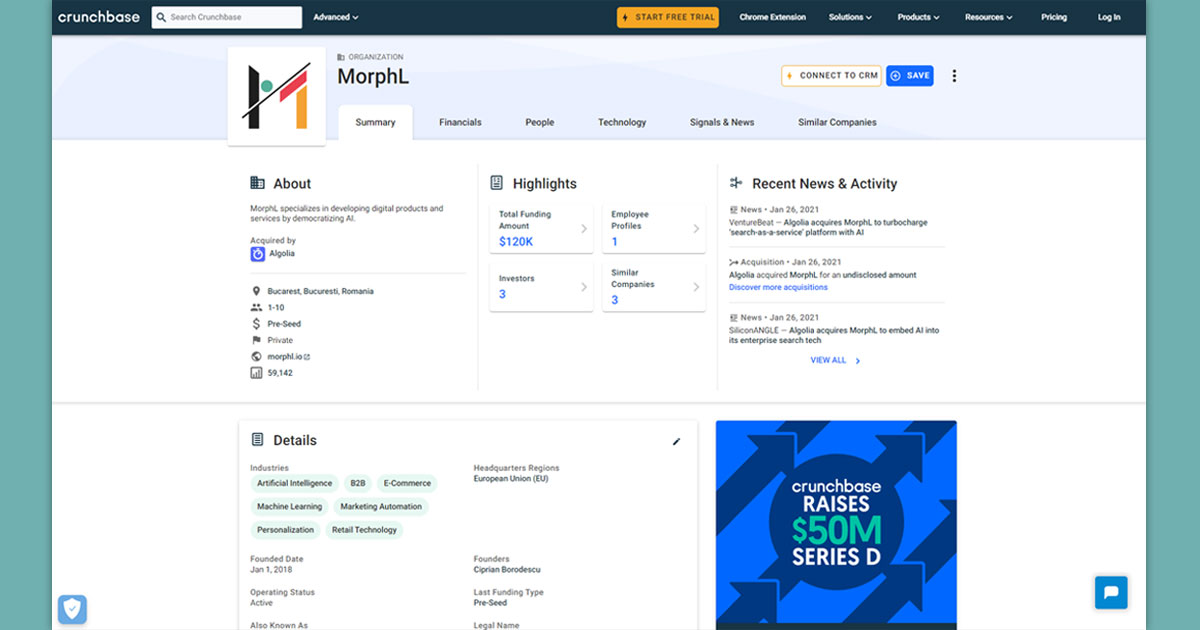 MorphL, now owned by Algolia, is a SaaS tool that helps e-commerce businesses adopt artificial intelligence features to their platforms. With MorphL, you can enable hyper-personalization in your e-commerce. Search suggestions help predict what your customers need based on their search history, purchase history, and even seasons that affect the demand for your product. With such a feature, customers get more engaged with your platform, which may stimulate your sales and repeat orders.
8. Brandmark – Deep-learning logo maker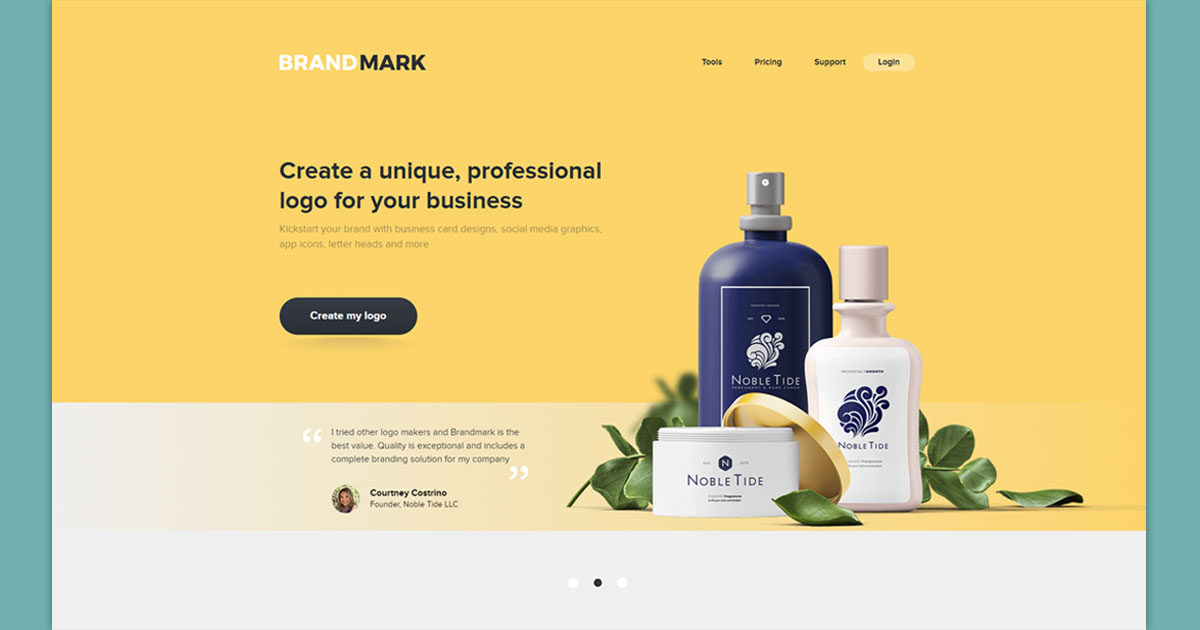 If you're a starter in online business, one of your challenges might be designing a defining logo that will easily catch your potential market's attention. And though logos may look simple, you need certain skills to ensure its quality. 
If you're thinking of creating one but need assistance, Brandmark.io can help you. With its deep learning, particularly convolutional learning and word embeddings, Brandmark will create a unique logo that balances its color, font, and design according to your business type.
9. Timely App – Manage Your Project Timelines with AI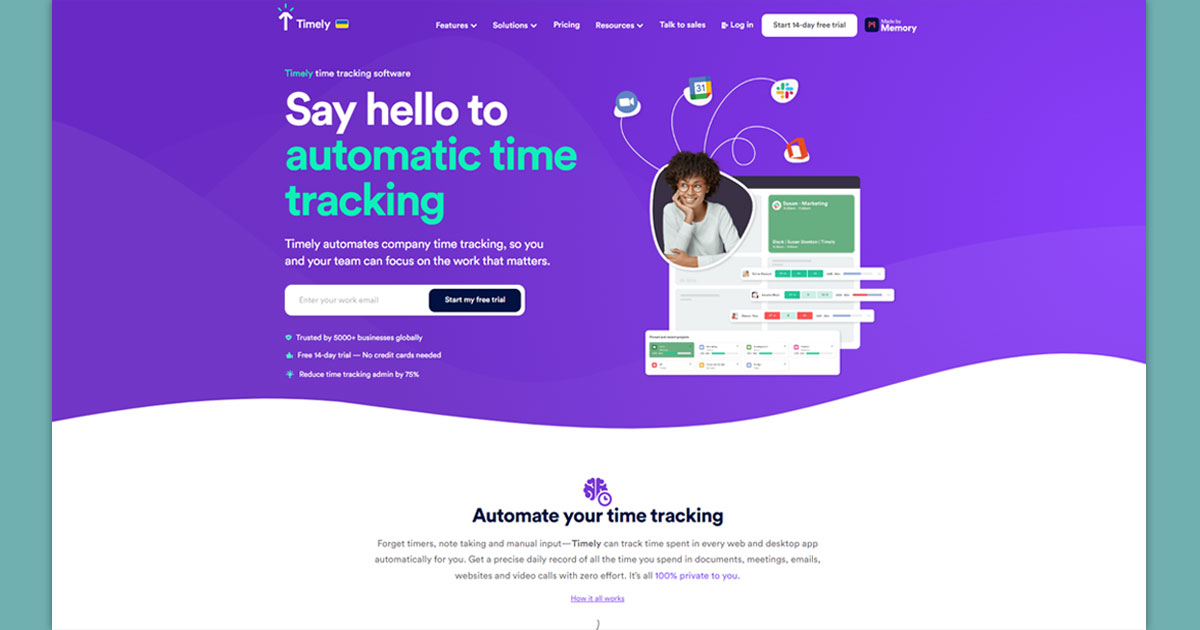 Handling different projects with lots of employees can be challenging. If left poorly managed, it may cause stress for your team and overwork them with minimal progress done. Timely App, a project management AI tool, lets you organize your team, their tasks, and their respective schedules.
This SaaS have functions such as email notifications for constant task reminder, to ensure your teams' accountability, integrating with calendars, avoiding conflicts of schedule, and visual graphs, reports, and notifiers to ensure your project team gets their task delegated fairly. Budgeting both for the project expenses and your team's compensation.
10. Kalendar AI – Automate Outreaches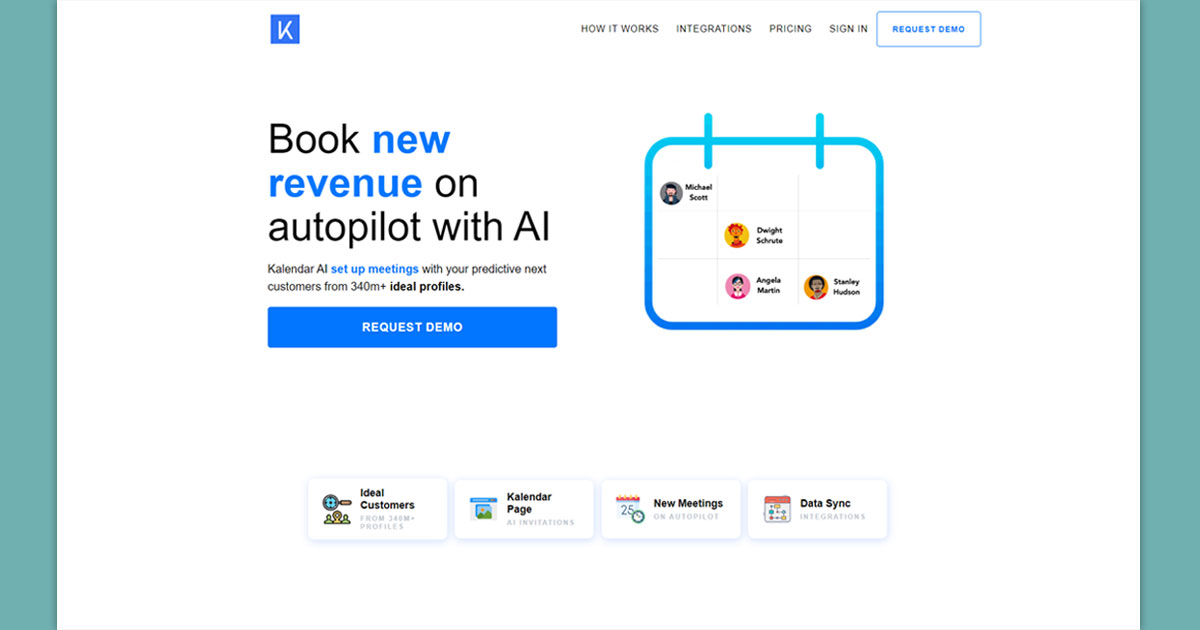 One innovation artificial intelligence has brought is its analytical abilities that can process large data enough to discover new information that human analytical processes might miss. This information can be helpful to different areas of your business. In the marketing area, AI tools can help you find better leads that give higher chances of closing such.
This is what Kalendar AI does, it finds potential customers for your business, contacts them, and sets video conferencing with them when needed. Kalendar AI analyzes both structured and unstructured data to filter out those customers who will most probably bite into your business. This not only reduces the time for lead generation, but it also enhances the quality of such.
11. Writesonic – Write Content Faster
Writesonic is a content writing tool that helps SMEs create better and faster content. It is an AI tool that learns your writing style and helps you create content that is unique and attractive. With Writesonic, you can create engaging content in less time and with greater ease. It also provides you with a library of images and videos that you can use in your content. So, whether you want to create a blog post, a social media post, or a sales pitch, Writesonic is the perfect tool for you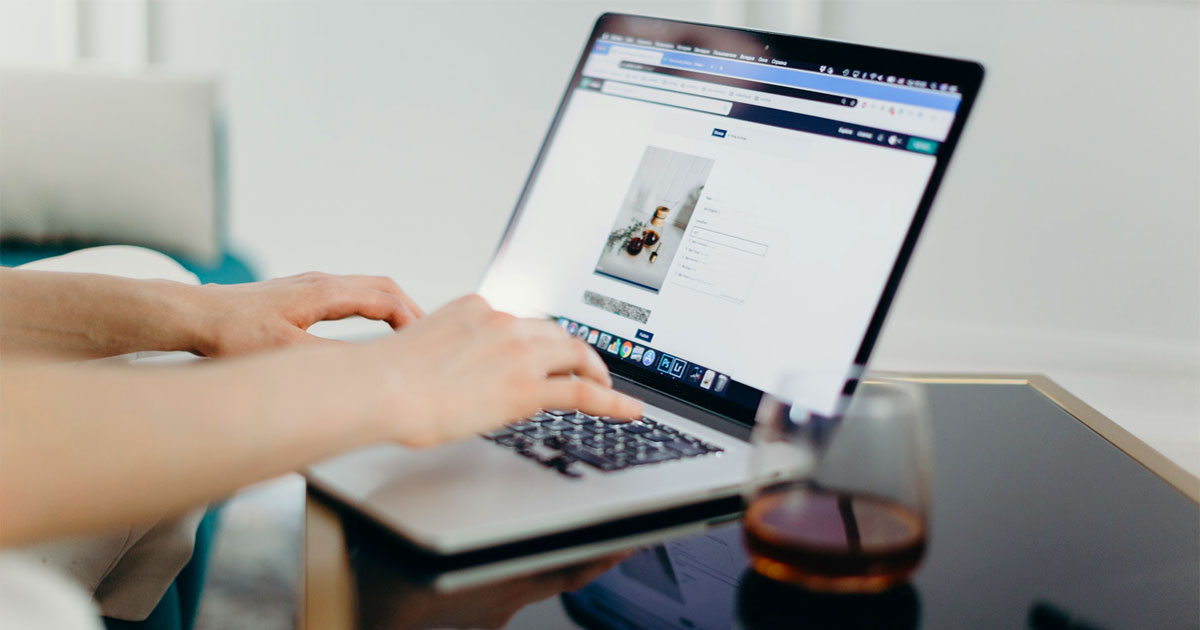 Conclusion
Many, both small and large companies and enterprises use these tools for their effectiveness and flexible pricing. With your different needs, these can greatly increase the speed and effectiveness of your work, achieving your goals, and leading your business to success. Thus we highly recommend that you try these out.

Image Sources: