5 Product Photography Trends to Incorporate Into Your Work
The year 2021 is almost over and it's time to start thinking about the future. New product photography trends emerge and fade pretty quickly, partially thanks to the ephemeral nature of social media apps like Instagram.
As a photographer it's important to keep up with customer demand, so whether you're shooting a fashion spread, a travel destination, or a can of soft drink, you're able to present clients with work that's going to appeal to their target audience.
In the wake of the global pandemic, photography has undergone significant shifts toward emotive narrative, authenticity, and a return to nature. Now, as we head into 2022, it's time to share some of the top product photography trends we expect to see over the next year and beyond.
1. Geometric Shapes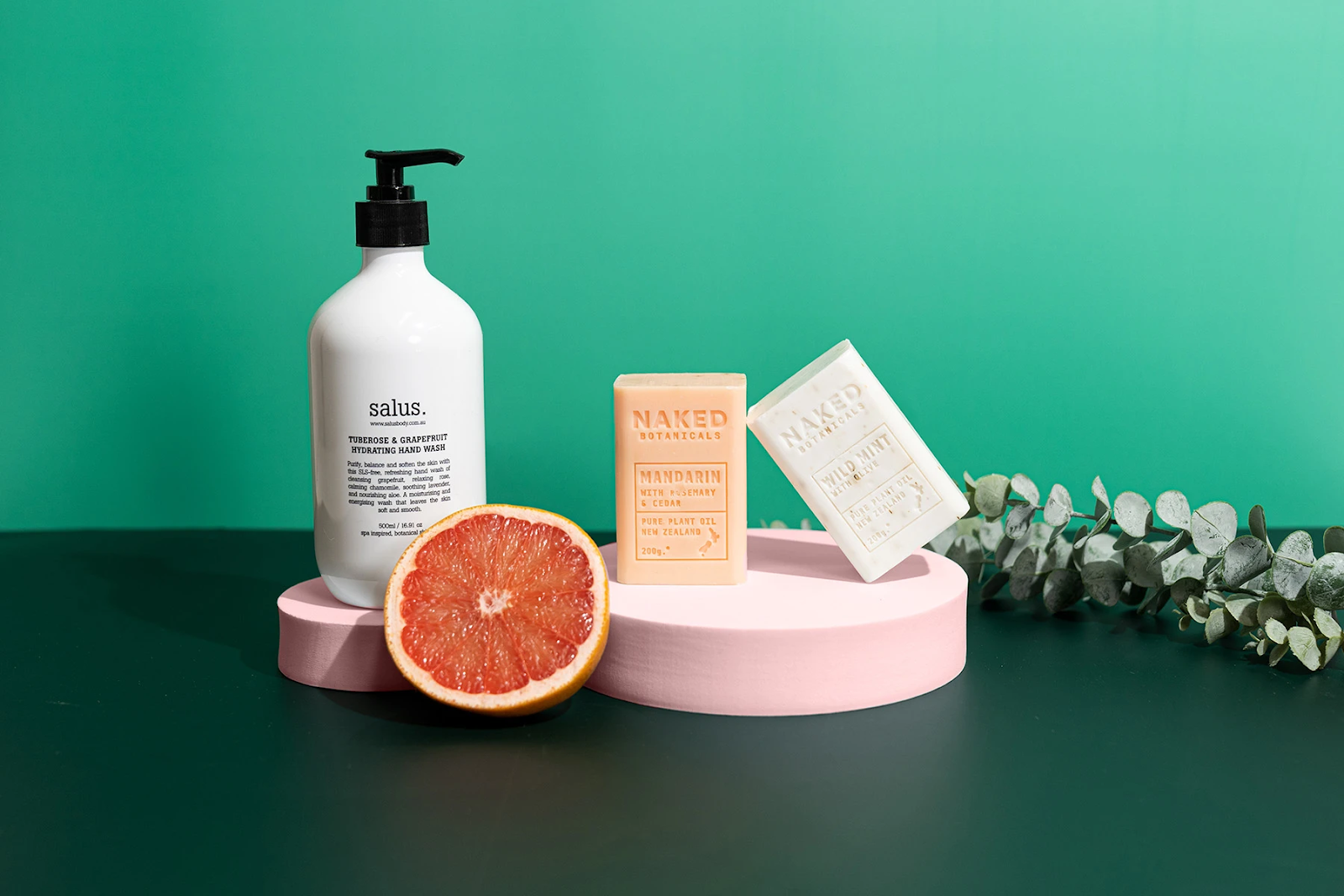 First up, geometric photography. This style focuses on capturing unusual shapes, lines, and other forms in order to create a unique perspective within a shot. Although geometric photographs can be inspired by buildings, they are not only associated with houses or architecture. You might come up with geometric photography ideas by observing the shapes and distinctive flows of concrete on structures. These could create a specific shape from a certain angle. Or on the other hand, you might be working with objects that lend themselves to geometric compositions (see the example below from Spectrum).
When working with geometric shapes in your own photography, consider the following:
Squares and rectangles imply order and conformity. Keep an eye out for these forms and use them in your compositions to heighten your viewers' mood.
Circles, on the other hand, depicts unity, completion, and perfection. This is why circular forms can assist with attracting the eye inward and retaining the viewer's attention on the subject when employed in an image.
Finally, using triangles is an effective technique to draw focus to a certain point. They can also inspire a peaceful or active impression in the spectator depending on how it is positioned.
2. On the Move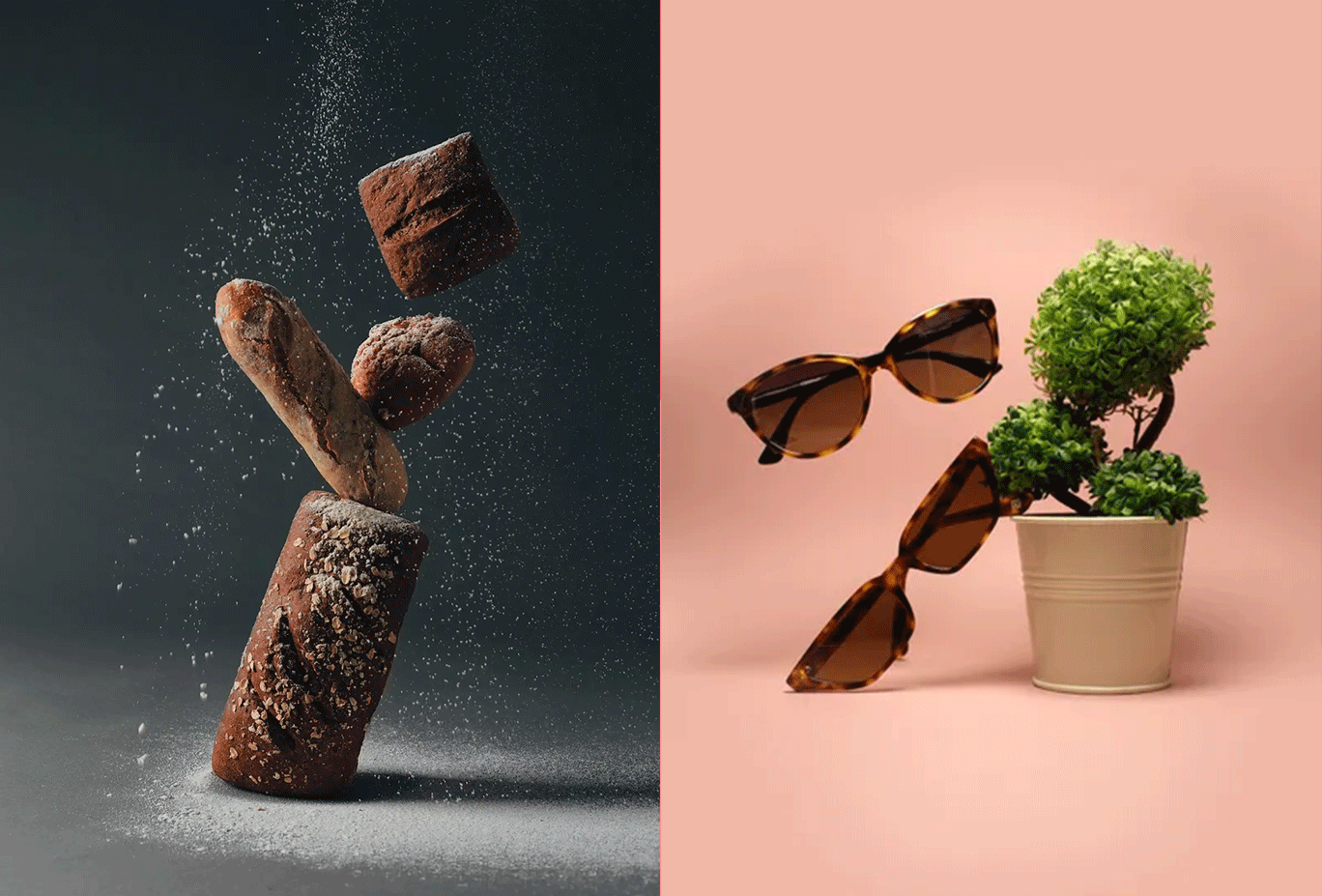 Next up, we have one of the best product photography trends that just can't keep still. Farewell to boring scenes, gravity-defying objects, and movement-focused photographs have been on the rise. This dream-like product photography style is inspired by surrealist artists – think Salvador Dali's The Persistence of Memory – where nothing is quite as it seems or should be in the "real world".
There are several methods for creating photos of objects that appear to levitate or move through the air that doesn't require a huge amount of technical knowledge. For instance, props can be used to enable products to float. Alternatively, you can use background remover to overlay a shot of your goods over a photo with an empty background
Smaller products will be easier to manipulate and adapt to this style. Any item, beauty product, wall art, device, or even clothes can be easily positioned or edited to appear to float in mid-air. Check out this levitation photography tutorial for more inspiration.
3. Outdoors & Nature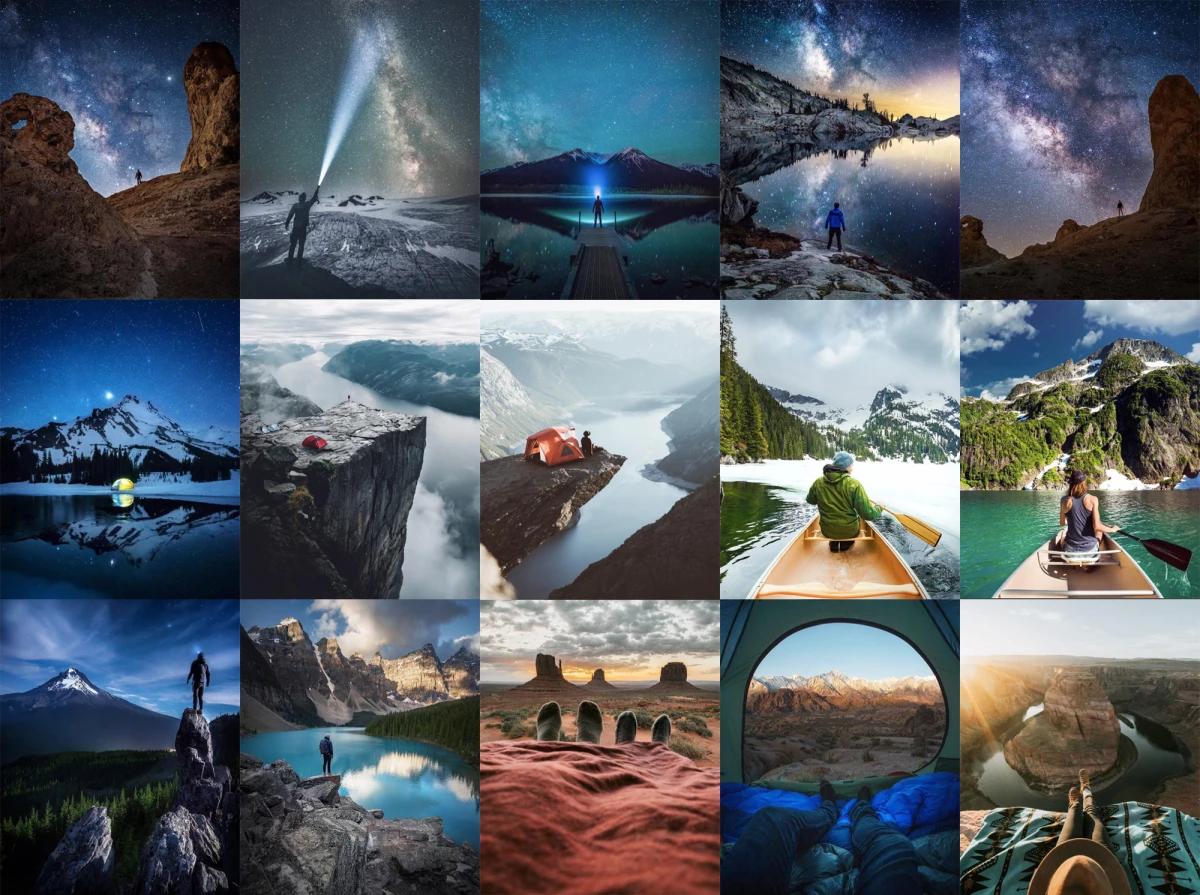 As a result of the global pandemic and lockdowns around the world, it's no wonder that photographers – and the wider public – are looking to return to nature. Photos depicting the great outdoors allow the observer to reconnect with their surroundings, concentrating on the world's beauty rather than the often fleeting and humdrum moments of modern life.
Using nature in photography is essential for products or services with an organic and natural emphasis, such as eco-friendly beauty brands, ethical fashion, and sustainable travel operations.
Additionally, nature can also be utilized as a backdrop for any type of photography, including portraits, panoramas, fashion, and macro photography. There's nothing like a magnificent landscape image to set the scene for a particular campaign, or the addition of natural elements like plants and flowers to provide texture.
4. Monochromatic Colors

Monochromatic color schemes are derived from a single base hue with depth and differentiation created through all the central color's shades, tones, and tints. When you use a monochromatic color palette in your photos, the entire image is made up of a single color, which can have a big impact. Although this approach is most commonly employed for creative and aesthetic product types, many brands have embraced it since it's a great way to denote luxury. Consumers gravitate towards monochromatic too, as it's appealing to the eye. It's definitely one of the best product photography trends to look out for.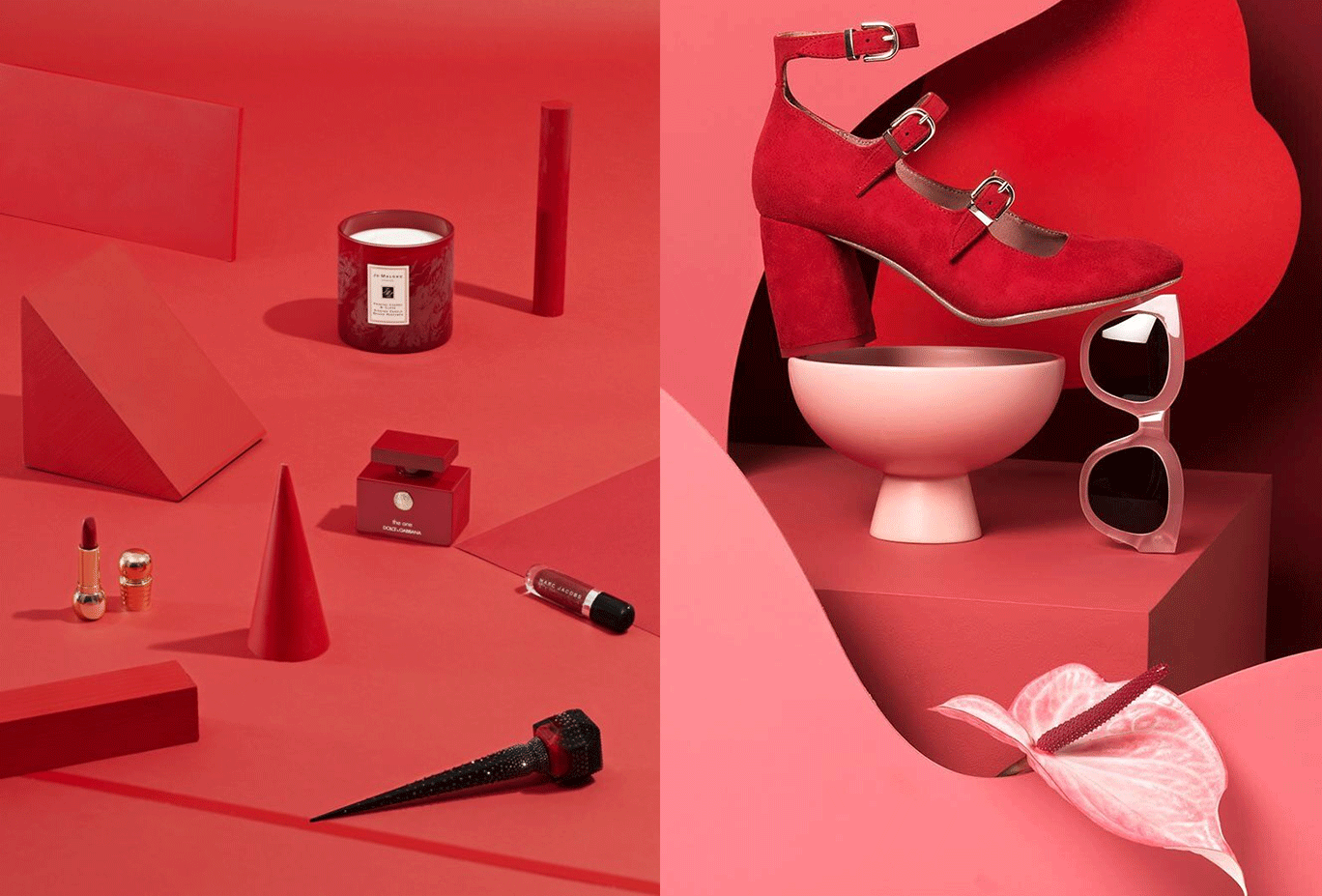 You should start by choosing your monochromatic color based on the emotion that you want to evoke. For instance, if your product or target audience is bright and cheerful, choose yellow hues that are associated with the sun, openness, and energy. If you want to invite more intense, bold and fierce sensations, red is the color to go for. Just be mindful, as contrasts are so powerful that they may end up distracting the focus away from the product and centering it rather on the color palette itself.
5. Homespun Still Life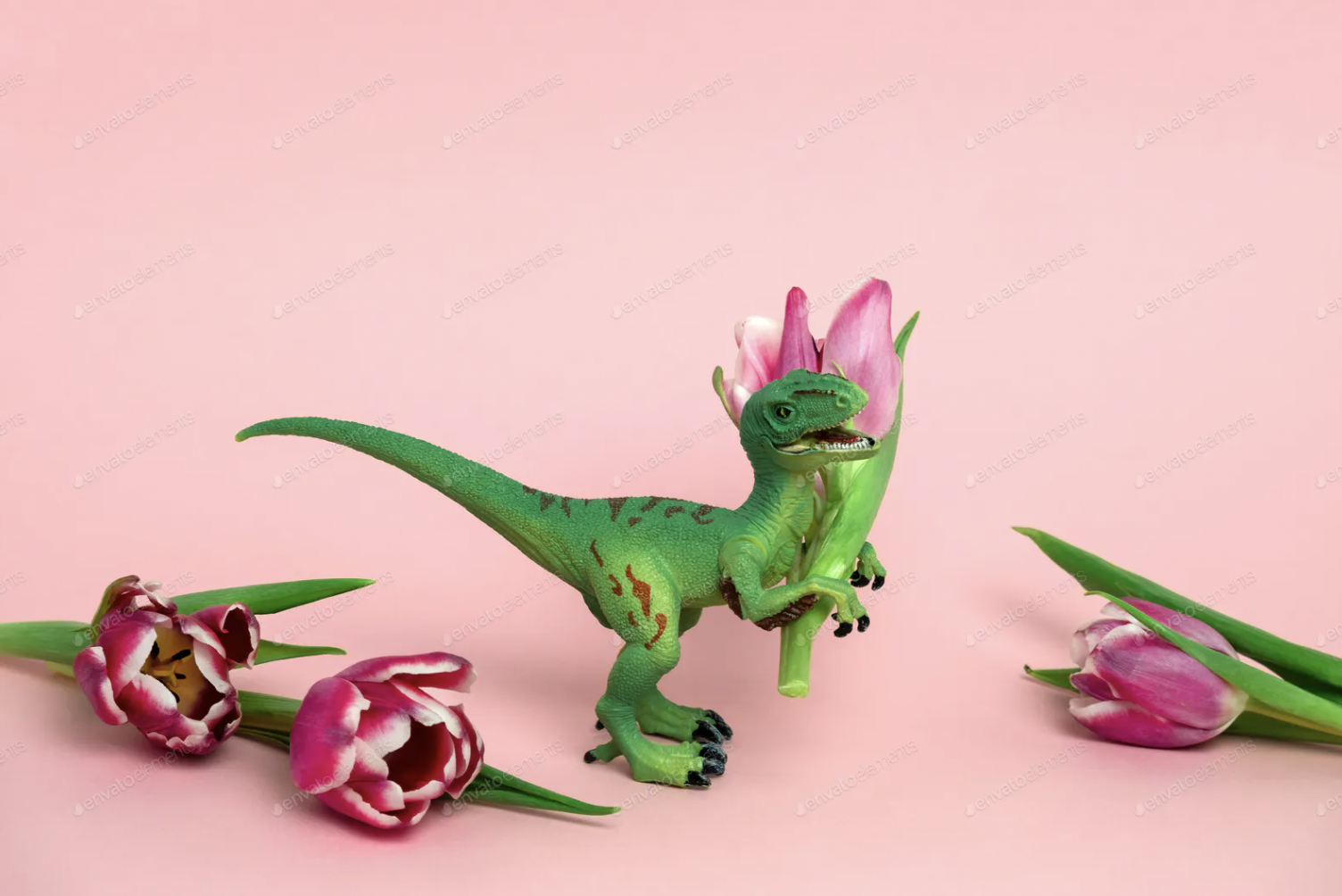 With many people spending more time at home over the last two years, still-life photography has been making a major rebound across many eCommerce websites. With the pandemic and lockdowns lasting over 18 months now, it's natural that people are discovering inspiration in props curated from objects found around the home. While this trend may have emerged out of necessity, it's a great trick if you want to add context to your compositions: shooting within an environment that is familiar and comfortable for your potential customers.
While there's no requirement about what angle the image should be taken from, the majority of these photos are shot from above, with the viewer looking down into the scene. And, now that the holidays are around the corner, you could consider doing themed photoshoots, such as for Thanksgiving or Christmas to capture the emotions of those special occasions.
Be Always on the Lookout for New Product Photography Trends!
In difficult times, people are more likely to gravitate to content to which they can relate. This can include familiar visual styles from a bygone era or seemingly ordinary scenes of everyday life. Thus, it's important to always be aware of new and exciting product photography trends.
This doesn't mean we should refrain from fantasy. Providing viewers with a sense of awe is more important than ever, whether it's out of this world nature shot or seeing something ordinary presented in a brand new way. Images can transport us to a specific period of history, or to an unknown future. The power is in your hands!
About the Author
Lily López is a Content Writer and Marketer at Envato by day, and a Spatial Design student by night. She's based in Tijuana, Mexico, and has worked with several global clients for the past 7 years developing projects involving Content Operations, Data Analytics, Copywriting, Outreach, and Voice-over productions. When not working, Lily can be found hanging out at the nearest flea market.