12 PNG Websites to Download Transparent BG Images for Free
Did you know that there are a lot of PNG websites where you can download images with transparent backgrounds for free?
PNGs are vital in creating content. But sometimes, it isn't easy to discover websites with the appropriate graphics for your project. So to make it simple for graphic designers to locate free transparent PNG pictures online, there are PNG websites as a resource. 
To know more, let us discover what PNG images are.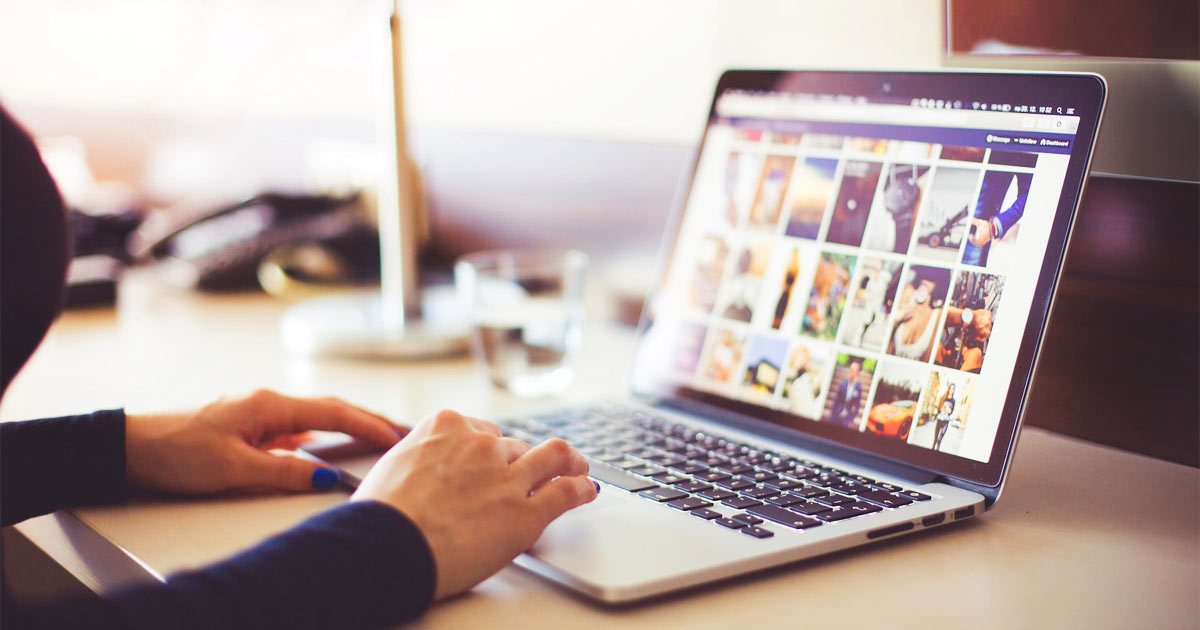 Image from Pexels
What are PNG Images? 
A Portable Network Graphics (PNG) file is an image file. Along with JPEG, TFIF, GIF, and EPS, PNG is one of the most widely used picture formats. PNG files are widely used for web images and other graphical designs where a transparent background is necessary. Indexed color bitmaps are included in PNG files. It employs lossless compression comparable to.GIF file extensions. Unlike GIF files, which feature animations, PNG files are used to store graphics on websites.
PNG enables transparent backgrounds, which are crucial for illustrators and graphic designers. On top of the background color, this allows images, graphics, and logos to appear. Unlike the GIF format, the PNG picture format does not support looping animations. 
Designers typically use PNG files as they can naturally layer logo files on various backgrounds since the format permits transparent backgrounds. Since the PNG format employs lossless compression, all of the original data in this file type is kept even after reduction. Because none of the essential details are lost, PNGs are excellent for complex infographics on websites. 
Now, let us dig deeper into how you can use PNGs and their perks in your next visual design project.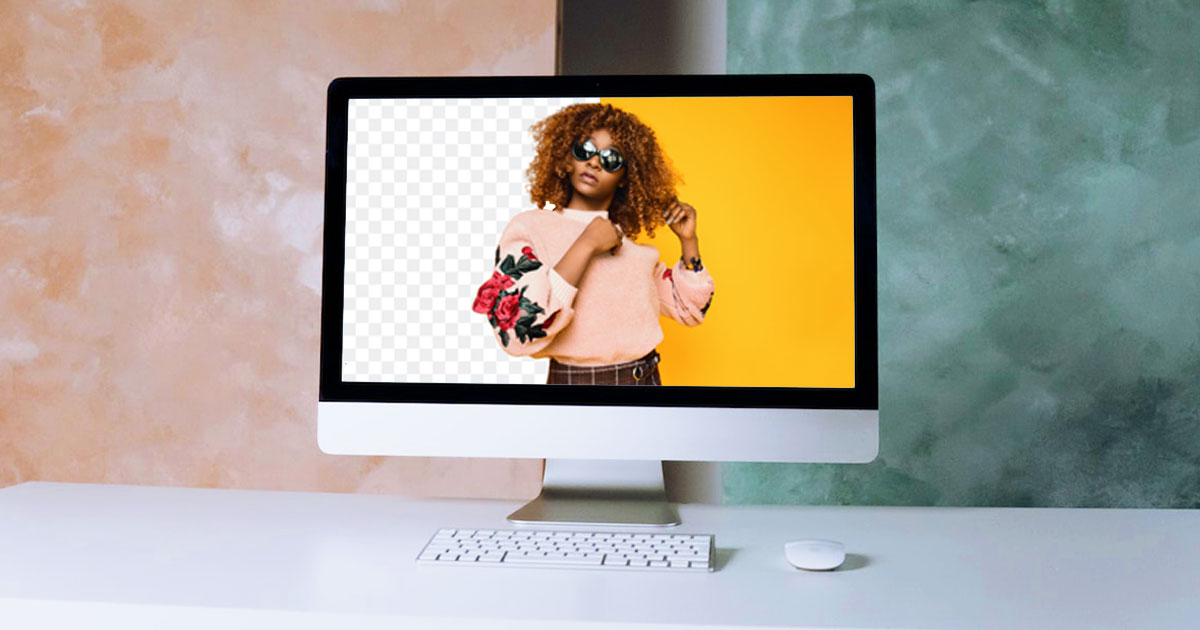 How to Effectively Use Images with a Transparent Background?
Bring more focus
A fantastic output requires a lot of work, and along with it is deciding how to combine elements such as texts and photographs to attract your audience's focus. To use PNG effectively, you can improve how you locate it in your design. It is essential to learn how to capture the viewer's interest and direct it to a specific focal point. You may use PNG to emphasize a certain part, as a PNG file can help draw attention to a particular image area. A subject's placement in a picture can have a significant impact which is why you need to know where you can improve the design by using PNGs.  
Show depth
The use of several transparent layers is advantageous for adding depth to elements by stacking them. By layering various hues, images, and shapes, you can give a flat image a sense of background and foreground while also producing interesting visual effects.
You can use transparent backgrounds through PNG, depending on your design. Layering can help create depth. When digital motion is present, this sense of space is enhanced, enabling designers to present content in various ways away from the viewer's gaze. 
Bring out a different look and feel to an image.
Another fantastic method for directing the viewer's attention is through the colors that may be seen in a photograph. More concentration is frequently found to be drawn to brighter colors than those muted or subdued. This can work to your benefit.
Colors can make a different feel to your image if you blend them well. As it facilitates emotional and subconscious communication, color is a potent design principle. One of the simplest methods to include color in your photography is to experiment with transparency through PNG. If you like to enhance a black and white photo to harmonize a product's visual branding, you can specify a color.  
Create contrast
Another essential component of outstanding photos is contrast. Unbalanced contrast eventually has an impact on the image's overall quality. If the contrast between the background and text is too low, the text is not readable. You can ensure the text is readable by using enough contrast if it is over a background image. Increase the contrast with minor adjustments using PNGs, maintaining the image's aesthetic.
Reduce Clutter
Clutter and visual hierarchy have a connection. The desire to add more images and pop-ups may tempt you. Everything starts to have the same visual weight when there are too many details. PNG allows you to establish a focal point where you may remove the unwanted elements and arrange them visually. Your point is clear to the viewer and simple to comprehend.
Now that you know how to effectively use an image with a transparent background, here are the following png websites that can help you design and create your next project.
12 Free PNG Websites
1. CleanPng (formerly KissPng)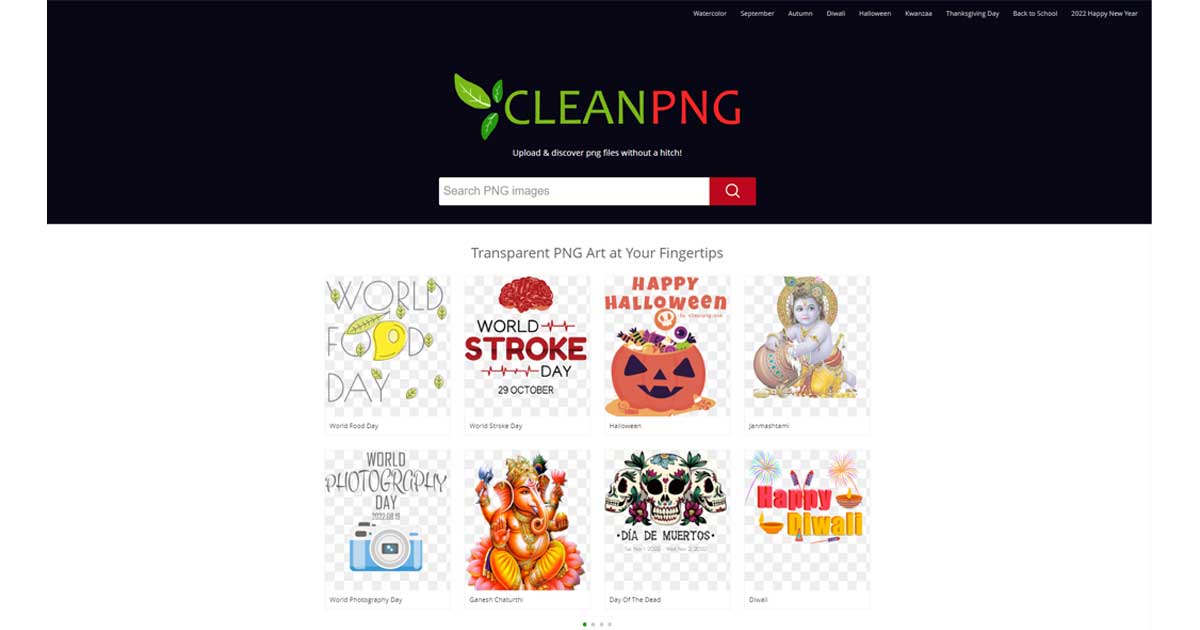 A community-driven service that provides transparent PNG images for free is KissPNG. On this website, you can download png images without making an account. You can download as many photos as you like. Videos can also be downloaded. If you work as a designer and frequently utilize PNG pictures in your projects, KissPNG is a great tool.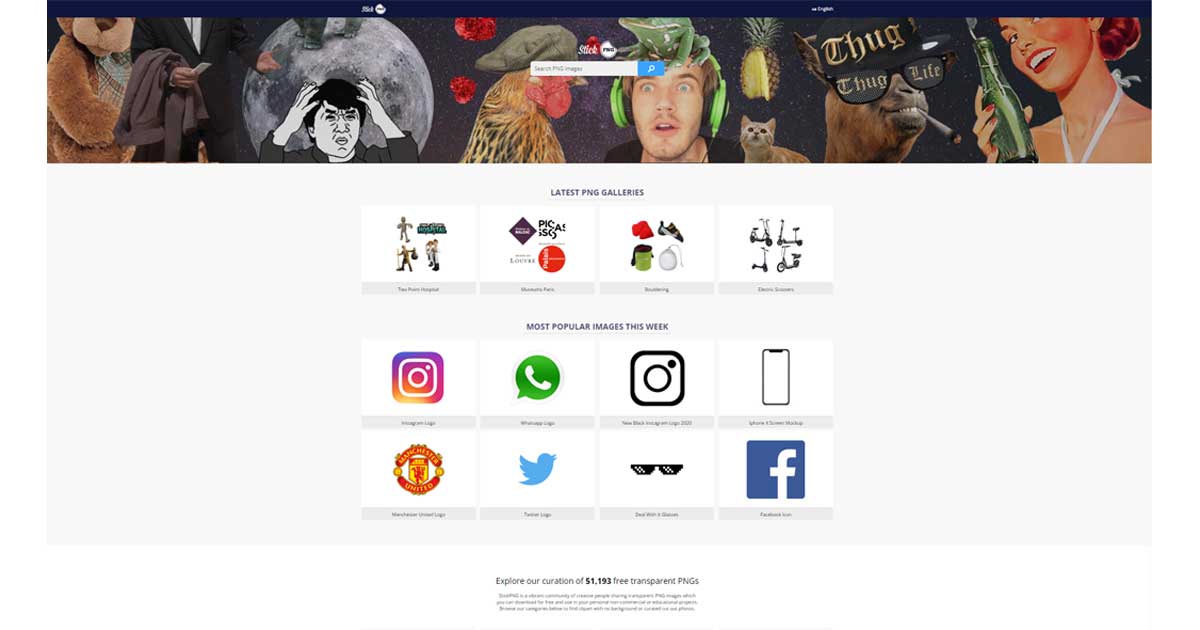 Another png website that only offers pictures with transparent backgrounds is StickPNG. There is a conventional search bar and a main page. You will see StickPNG's library of thousands of photos that have been divided into categories. The library covers a little bit of everything, but there is a heavy focus on images from popular culture. You can select a subcategory to refine your search further. You can further narrow your search by putting in more specific keywords such as "logos" to "new Instagram black logo."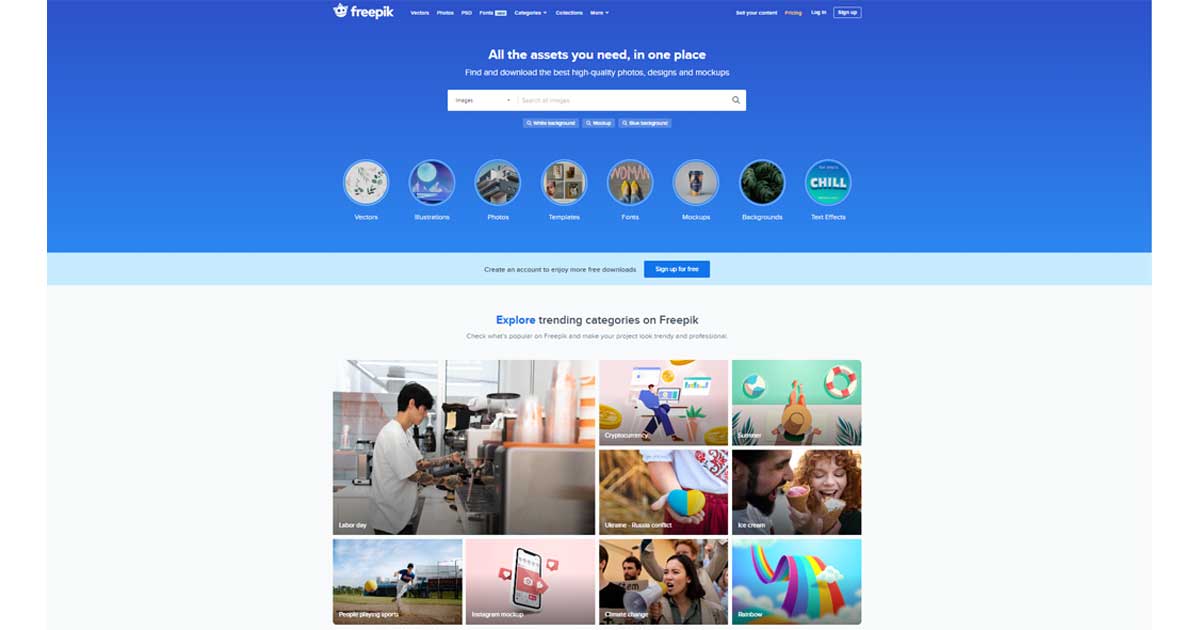 Another png website is Freepik. It is a handy internet search engine platform for graphic designers because it makes it possible for them to find high-quality photos, illustrations, and PSD files. It includes category-specific filters for nature, animation, logos, and people. It is a helpful site for elements that create a design ideal for your future logos, infographics, etc., to assist you in finding the design you're seeking. Freepik is becoming recognized as a resource for visual elements. Freepik is an excellent visual tool that will benefit your artistic activities.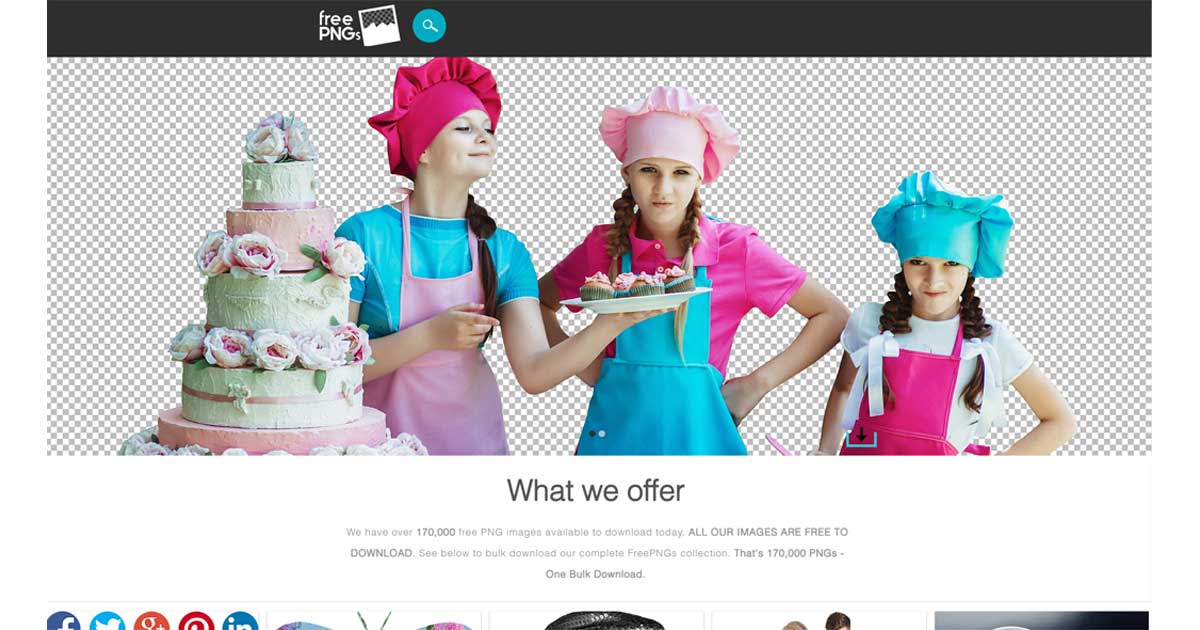 One of the png websites that has a modestly sized transparent picture database is FreePNGs. It has about a hundred thousand images you can choose from. These images are free to download and covered by the Creative Commons license. FreePNGs ensure that new transparent images are being uploaded each day. Users like you can also post your own fine photos for usage by the community. FreePNGs include a typical search engine and well-organized collections broken down into categories to help users navigate their database.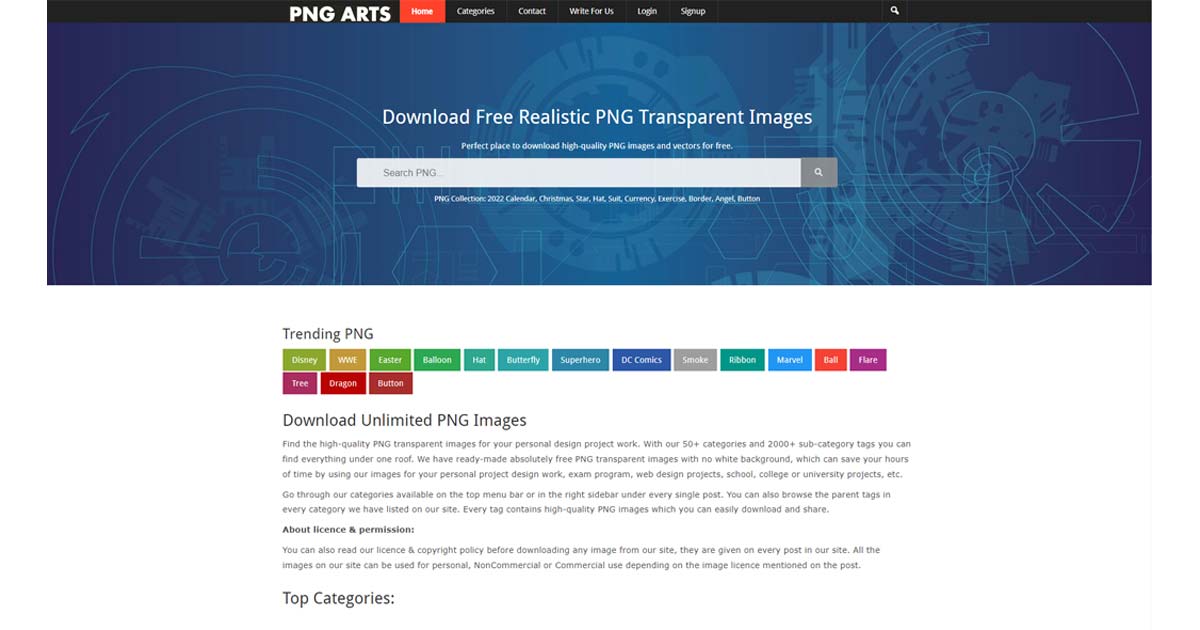 With PNG arts, you can have your next design project while getting the best PNG transparent images. You can locate everything under one website with their 2000+ sub-category tags and 50+ categories. You can use it for work, school projects, and web design, and it can save you hours of effort because they are already prepared and completely free PNG transparent images without a white background. You can use all of the pictures on the website for personal, academic, or commercial purposes.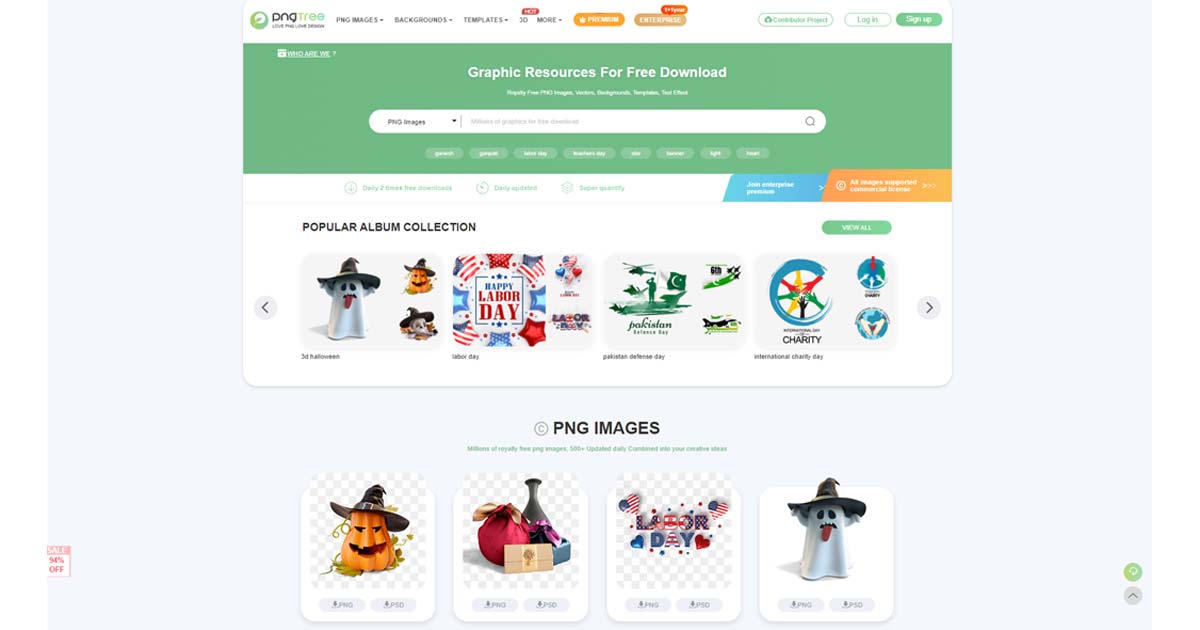 The collection of transparent PNGs at PNGTree is enormous. PNGTree offers vector graphics, wallpapers, banners, designs for business cards, certificates, and more, in addition to fine images. Though everything can be downloaded and used for free in private projects, there are limits. You'll need to choose a PNGTree premium membership to get around this.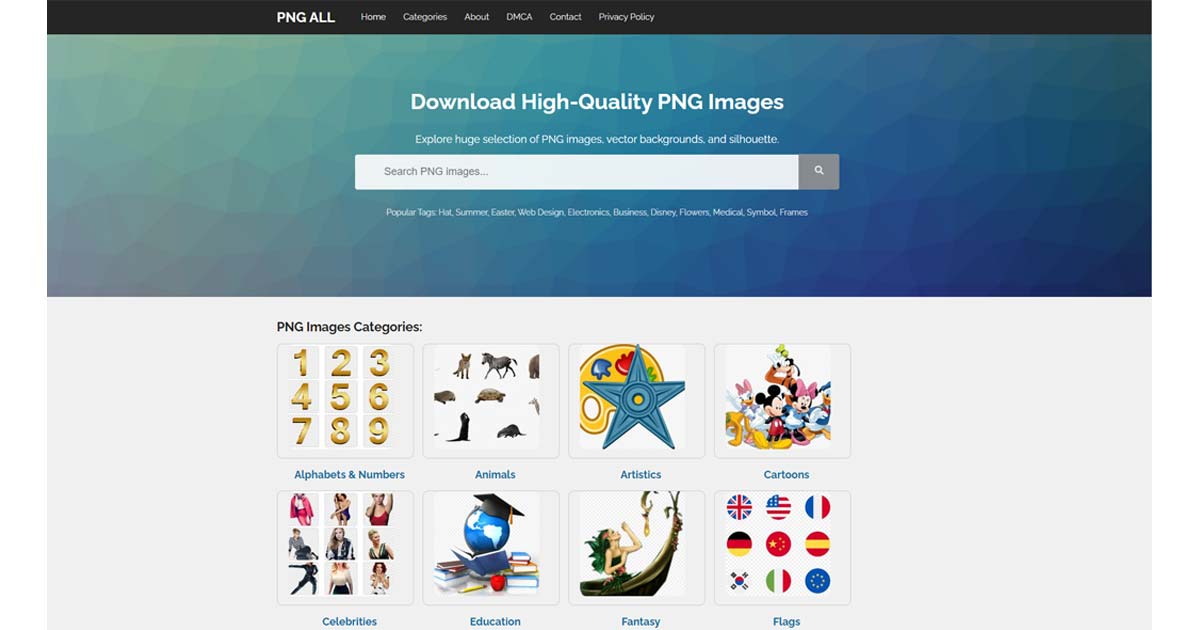 PNG All provides incredible high-resolution PNG images available on their website. You can use it for your personal and non-commercial design projects.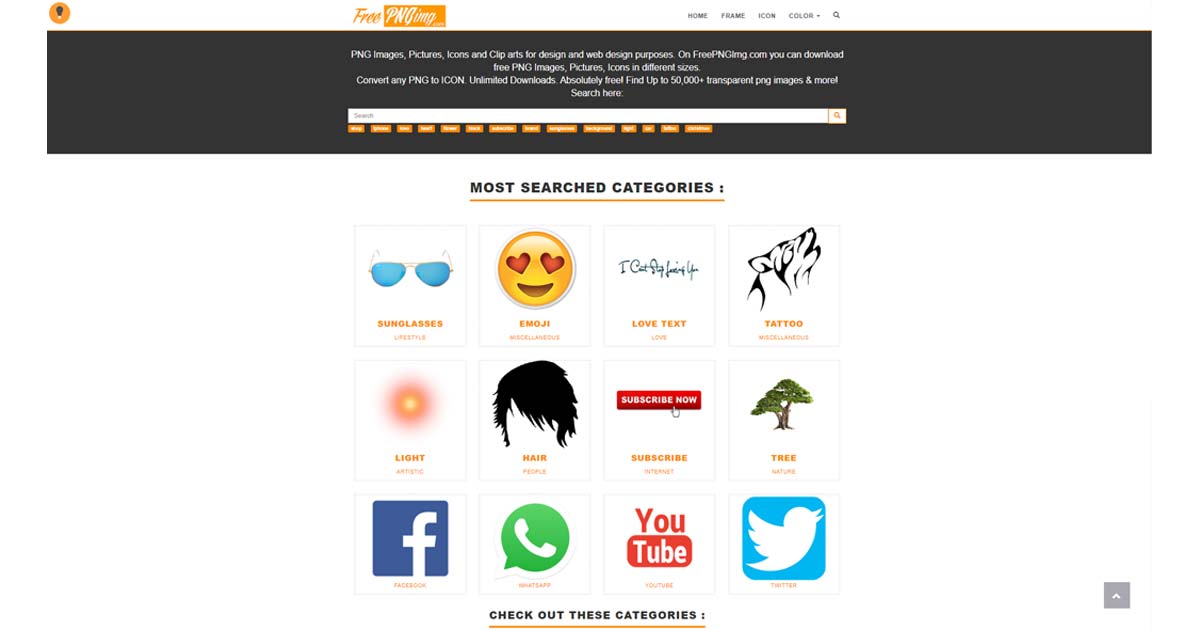 FreePNGImg is a fantastic location to visit if you need PNG images for business. Even though you need to give credit, at least you won't have to shell out cash. You can download pngs as many as you want with FreePNGImg without creating an account. There are approximately 50,000 PNG images on this page. They are thoughtfully categorized and organized. You can quickly discover the photographs you're looking for using the given search box. This website provides clipart and icons together with PNG files.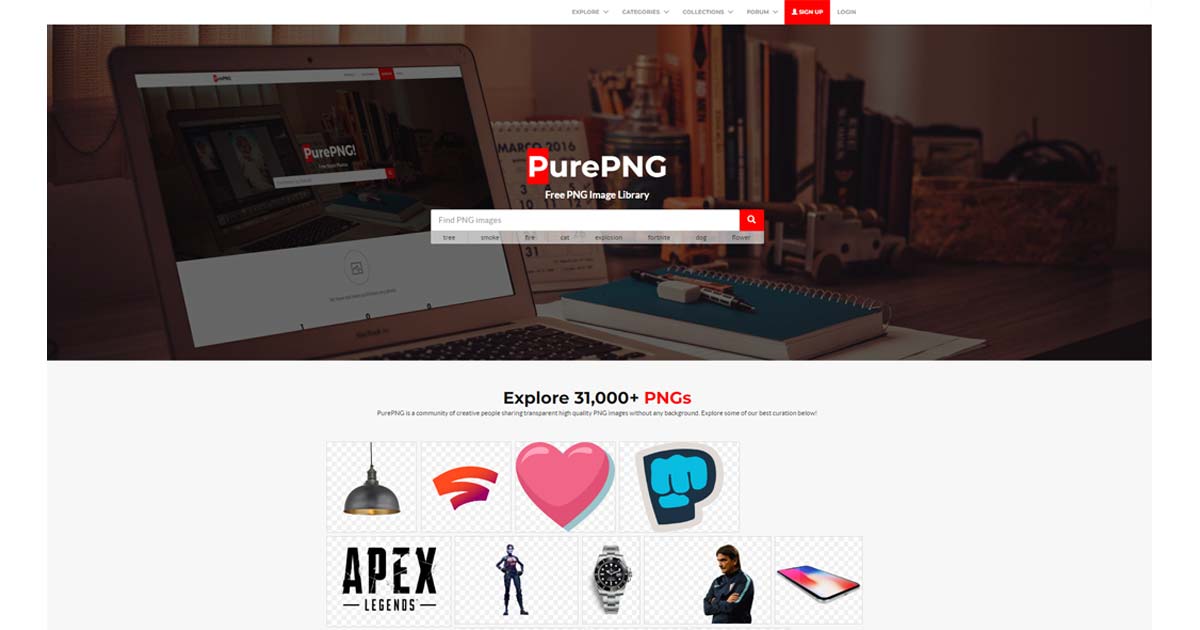 With Pure PNG, you can access PNG images of high quality. PNG pictures have a Creative Commons CC0 license. More than 30000 high-resolution and free PNG images are available online, ranging from clipart, logos and effects.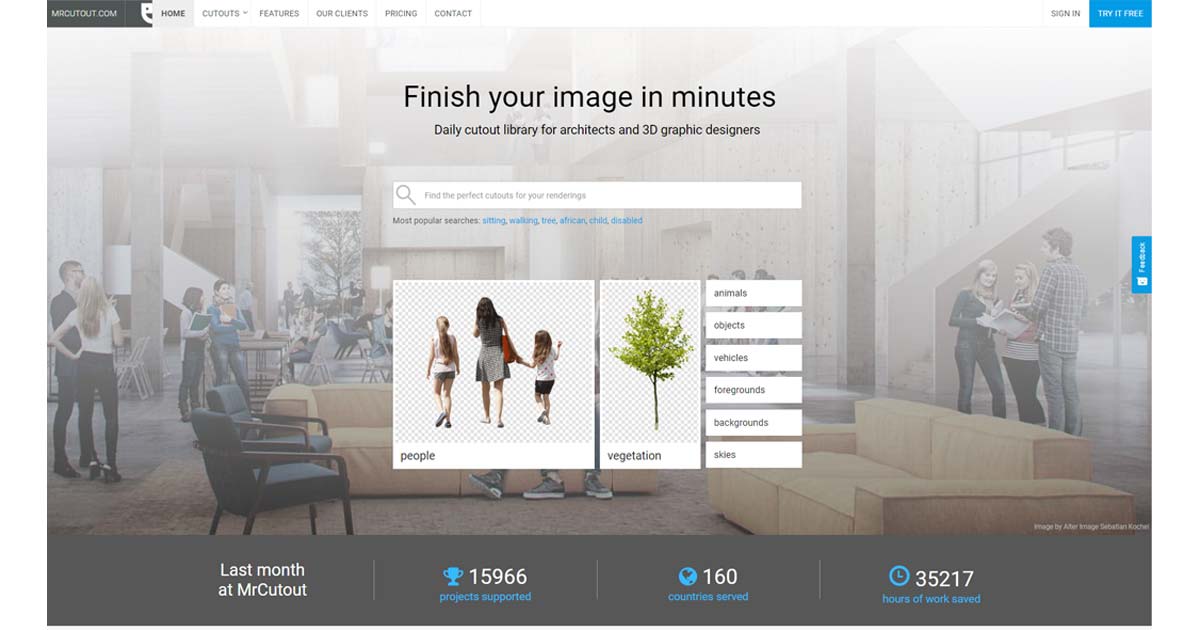 Also, one of the free png websites you can access is Mrcutout. Although not entirely free, Mr. Cut Out offers a wide selection of both free and paid cutouts that include PNGs of people, automobiles, objects, greenery, animals, skies, and foregrounds.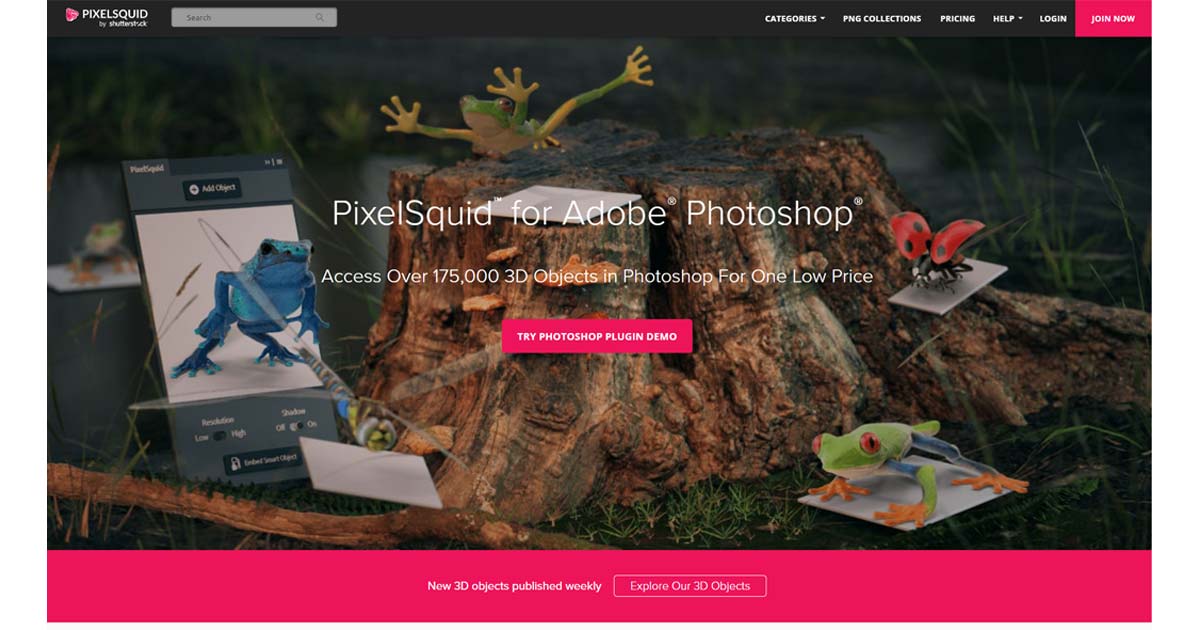 If you're a 3D designer, PixelSquid is an excellent service for getting transparent PNG pictures. This website provides translucent 3D PNG images of objects such as structures, cars, sports equipment, etc. Several categories are used to organize the images. The PixelSquid website is free. Its photographs are free to use, but you are not permitted to delete the watermark from them. PixelSquid provides the pictures in PSD format in addition to PNG.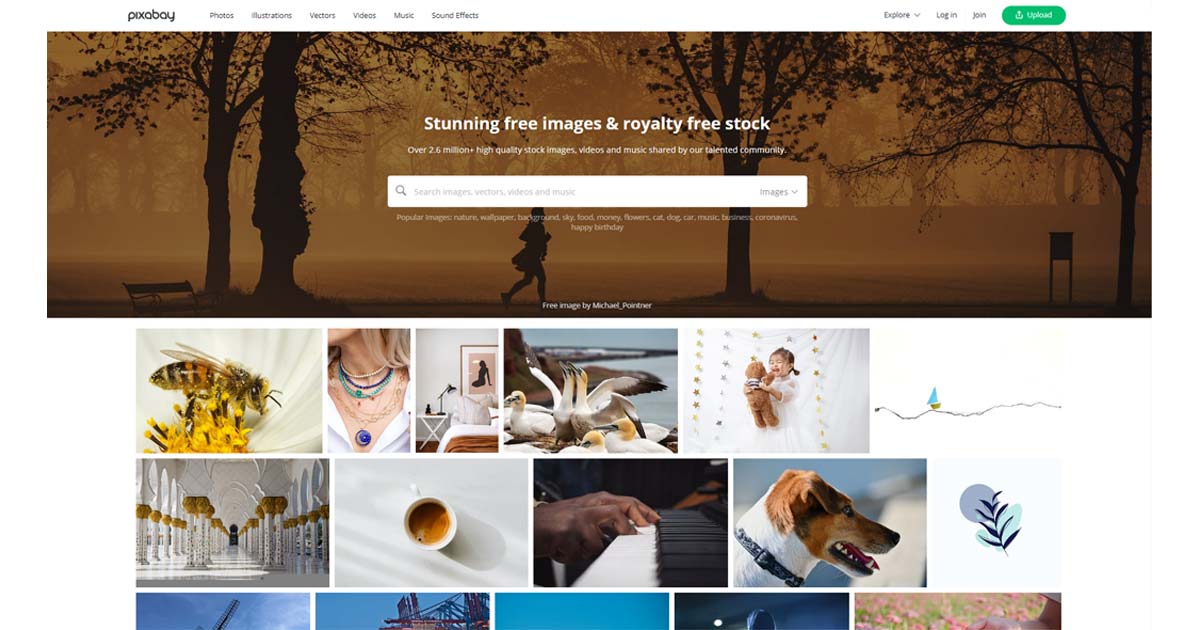 One of the most widely used free image sites is Pixabay. Since everyone needs photographs if they have a website, engage in internet advertising, or even just for personal usage. You can search everything you'll need in Pixabay.
There are over 1.6 million images available on Pixabay. Other Pixabay users still share these. Utilizing the platform is simple. Simply enter the URL Pixabay.com and the terms you're looking for in the search box.
Alternatively, Use Removal.AI to Create PNG Images
Removal.AI is not a database of free PNGs, in contrast to the other png websites on this list. Instead, it contains an online tool through AI technology that instantly erases the backdrop from any picture and quickly creates a Transparent background for your images. Just upload a photo, and with a simple click, the image's background will be transparent in a matter of seconds. The core component of Removal.AI can distinguish between a photo's focus, typically in the foreground, and its background and then efficiently removes the background. Additionally, Removal.AI can manage time-consuming situations and rugged edges like hair. Got an image you need to remove the background? Try Removal. AI. 

These websites are all great resources for finding top-notch PNG pictures for web design. You have to use free PNG images, or you can upload a photo and let Removal.AI do the work for you. Rest assured, high-resolution images will undoubtedly improve the overall appearance of your own website.