Top 20 Photo Editing Apps – Best Photo Apps of 2021
Photography is an integral part of art. On the other hand, photo editing apps are a very reliable addition to the world of photography. When we took photos, we already created a unique form of art and, the use of photo editing apps allows us to enhance them. Yes, photos are already great the way they are, but getting accustomed to using photo editing apps is the current trend to deliver even better output.
The great thing about photography is that people in this field always find new ways to improve their craft, from the equipment to the latest technology. Photographers keep developing the thing they are passionate about in any way they can, and photo editing apps are just one of those.
Photo editor had its first version way back in 1987 but, it was only in 2011 when the first mobile photo editing app was made available in the apps store. The 2021 statistic says that this year alone, there will be over 1.4 trillion photos taken. That is an astounding number of images formed every second.  More or less, the same amount of visuals for enhancement using the reliable tools. 
Below, we present to you our picks for the top 20 photo editing apps that can be the best replacement for that old photo editor you have been using for years already or the very first one you'll get a hand on.  
Top 20 Photo Editing Apps – Best Photo Apps of 2021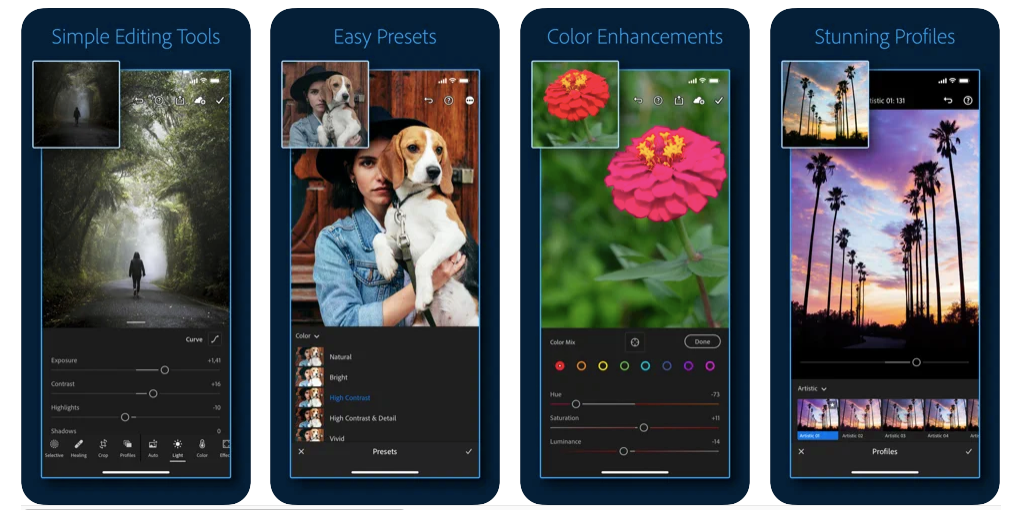 Adobe Lightroom is best known as powerful adjustment tools using a simple interface in producing images with a high-quality format. It offers a wide variety of filters and a one-tap present to enhance photos. Users are free to adjust the image color, exposure, lightning, and other detail including effects. 
Though it's free, it has a premium version that offers even advanced features like healing tools, perspective correction, selective adjustment, and more. Adobe Lightroom is the go-to professional editing tool for experts and even beginners in this field.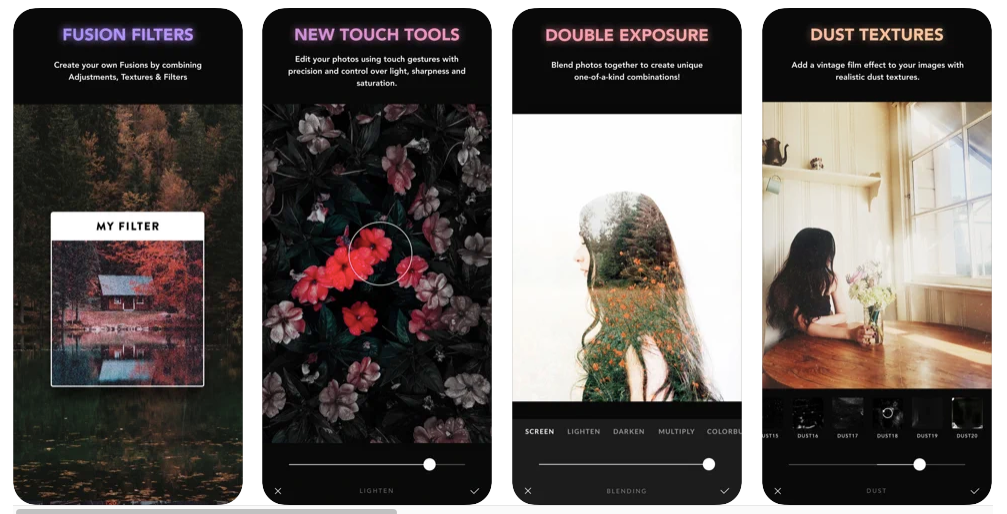 Contrary to its complex set of editing tools, Afterlight 2 offers a user-friendly interface to cater to users, all its primary features. Such feature includes tools to enhance the color, contrast, exposure, hue, and sharpness of the image, while its advanced counterpart will let the user adjust the brightness and tones through the curve and selective color tool.
Afterlight 2 has more than a hundred available filters created by well-known photographers that users can use. Users can have the option to add text and artworks to their photos and to blend images using the double exposure effect. And if you are a photographer who loves to add textures like prism effects, light leaks, and dusty overlays to your photos, then Afterlight 2 is the perfect editing app for you.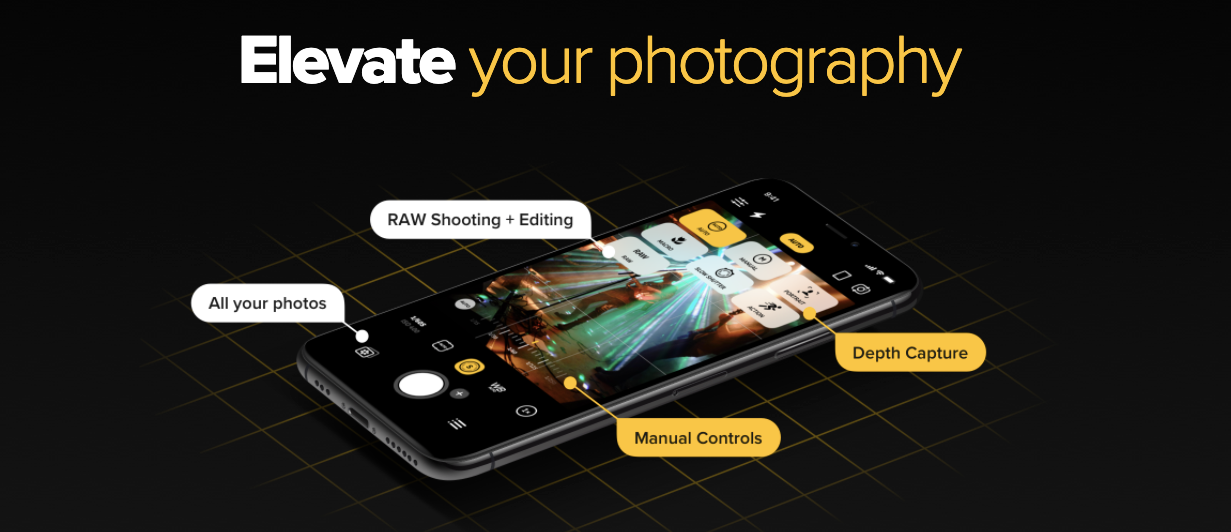 Photographers no longer need the service of a DSLR because Camera+ will already let you shoot just like how professional one does. Camera+ has the unique features that professional cameras have as it allows the user to fully control the manual focus, shutter speed, gridlines, and image stabilizer in shooting photos. It has a basic and advanced editing tool to enhance images because it was designed not only for capturing photos but also as a photo editing app.
Camera+ allows users to adjust the image exposure, white balance, vignette, straightening, and to remove red-eye. It is also an integrated sharing app that lets you share your capture and enhance images to social media platforms.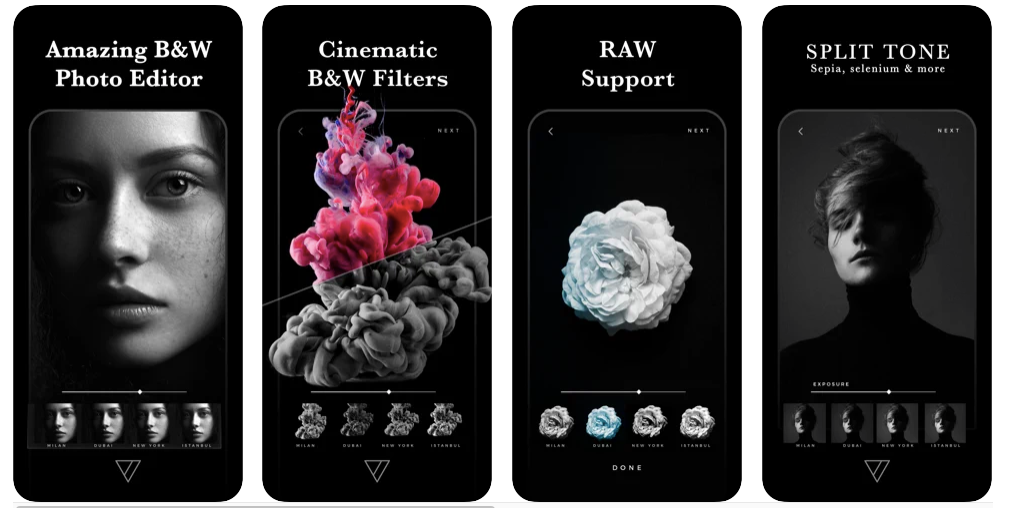 Carbon is your perfect arsenal in achieving that vintage effect you want to try on your photos. Aside from its minimalistic approach, you will love its different kinds of black and white and monochrome filters and presets that will add elegance and classy touch to your photos. Other available effects include the light leaks, bokeh, and painterly through the "Kuwahara" tool.
Feel free to adjust those light and color in achieving those stunning B&W photos. Carbon is the photo editing app that will make you see beyond the colors and be more creative in the world of black and white.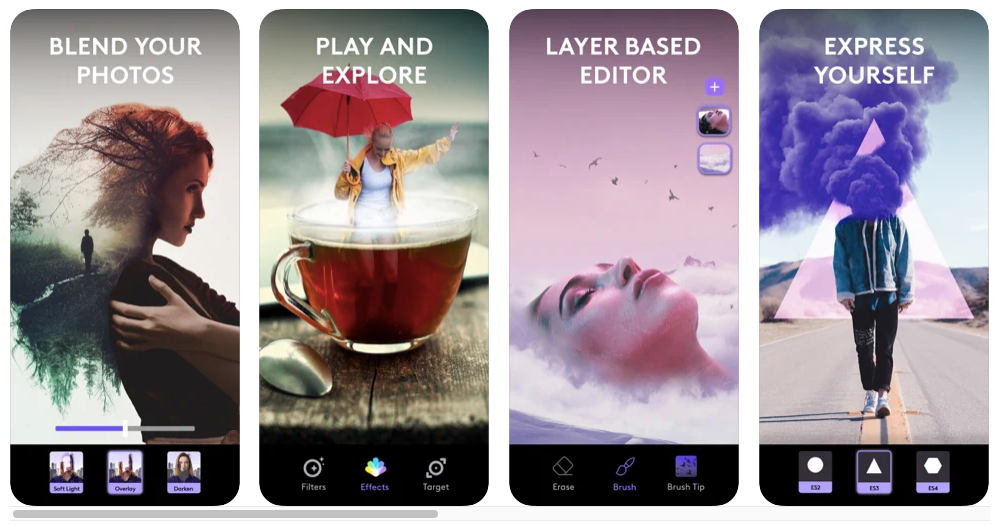 Just like any photo editing app, Enlight Photofox has all the fine-tuned editing features from cropping to duo color toning, photo highlighting, and more. But what makes it unique from the rest is its mixer tool that lets users achieve a double exposure image by combining two photos and a mask tool to paint directly on photos to enhance irregular color spots.
Learning this photo editing app through tutorial videos will help to unleash the artistic side in you. Enlight Photofox will allow you to create visually appealing images, so make the most out of this editing app.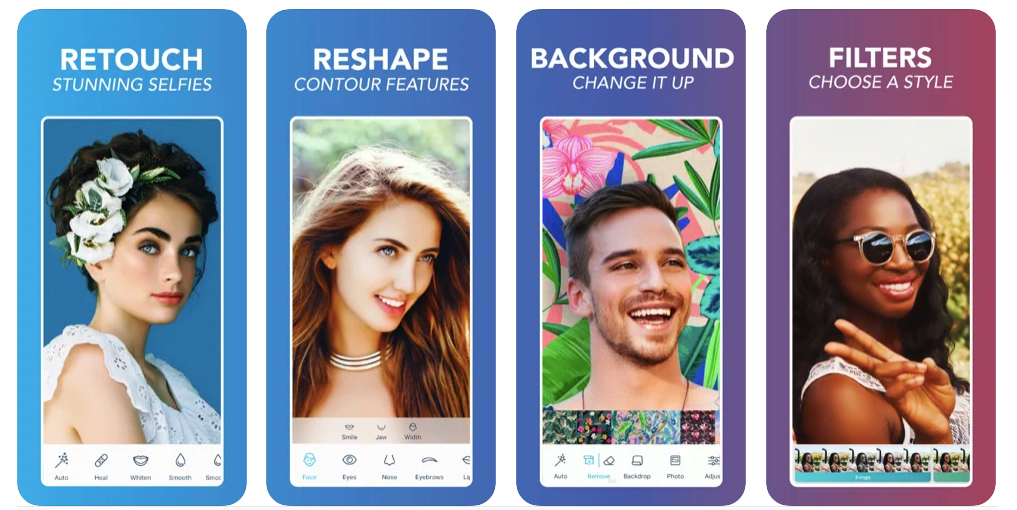 Do photographers also love taking selfies or capturing images with a focus on human faces? Sometimes lighting helps, but most of the time, adjustments are needed. And so Facetune is the answer to enhance those blemishes. Achieve whiter teeth and smoother skin using a simple interface like swiping and tapping to adjust those facial features.
There are also different backgrounds you can choose to add some creativity to your photos. Facetune will not only make you technologically good but physically great as well through those professionally enhanced images.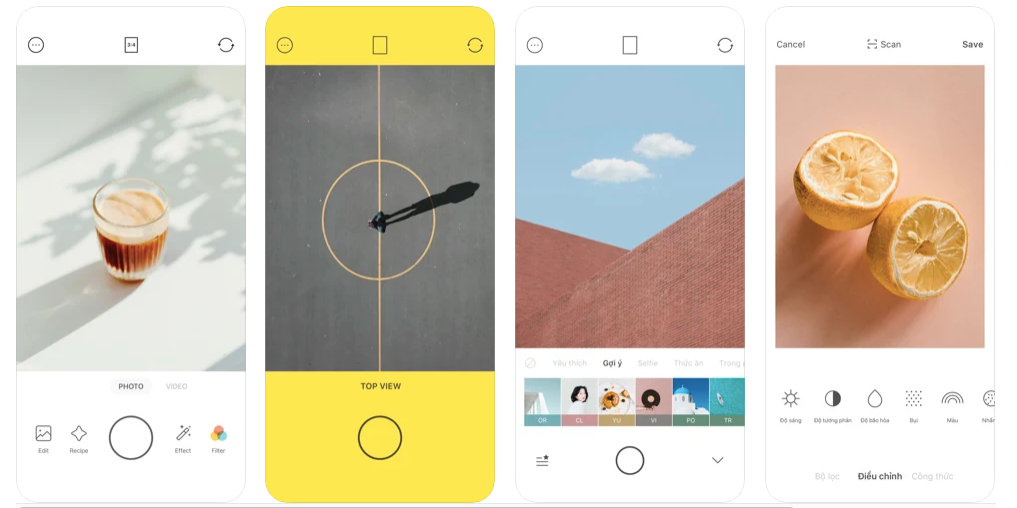 Everyone loves taking photos of food as much as they love it. Some photographers even venture specifically on food as their model. It is a good thing that there is already a photo editing app intended only for food photos. Foodie is the best essential companion you can rely on to elevate your food photos to a notch higher level.
Shoot and edit like a pro using its various filters and detailed editing tools designed for the food to stand out and to achieve output on how a modern food looks. Shoot and improve food photos according to your tastes using Foodie.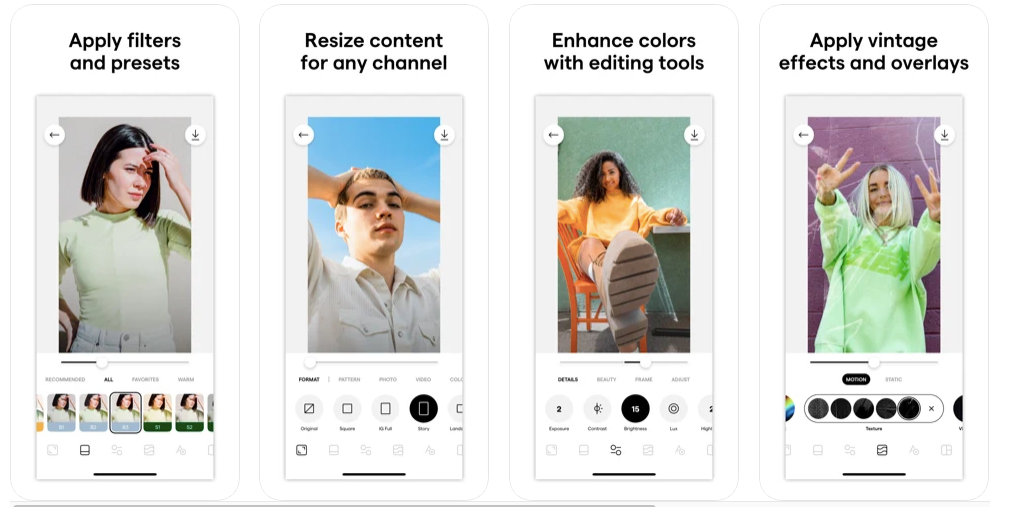 Built by creative people for creative people, InstaSize is an all-in-one photo editing app for all visuals. It is the best app for layering and resizing photos and videos and editing through easy navigation. InstaSize's main feature includes multiple photo adjustment and retouching tools, more than a hundred filters, border packs, text editor, static and motion overlays, and more.
You can also play with your photos by applying unique backgrounds and creating tappable stories using its web stories feature. Get creative and let your photo and videos shine with InstaSize. 
Often we wish to achieve some effects in our shots but, situations and settings don't allow us. Though actual shoots can't make it happen, technology can make those things possible. Lens Distortion will let you add that affect you weren't able to achieve in the form of sunlight and rain and the fog and snow atmosphere you want to create. 
Lens Distortions also offers glass textures blurring photo edges and unique effects and elements for your images. Just layer up those quality overlays as if they are already there in the first place.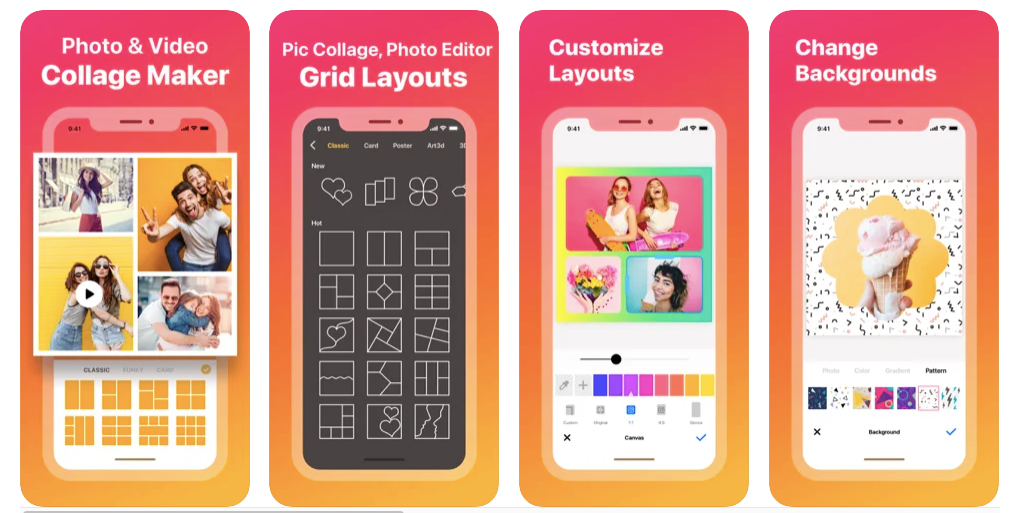 Photos and memories are best when you have them in multiple. Collage is the best way to create visual stories using those multiple and connected images, and LiveCollage is the perfect app to help you with this. LiveCollage front rows its thousands of layouts you can choose from to create that best collage you had your eyes on, and no need to switch apps because it also has the fundamental editing tools you will need. Add customizable text, colors, and sizes according to your preference.
From its compelling backgrounds to its wide variety of styles, LiveCollage is the best collage maker to make every photo and memory more wonderful.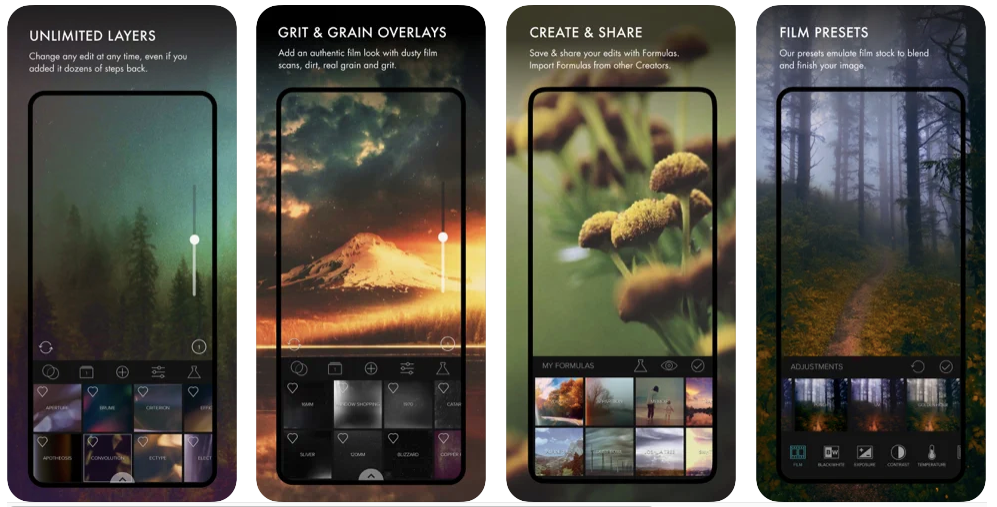 Featured in many famous magazines and as good as advertised, Mextures is the perfect photo editing app for applying textures, gradients, light leaks, and film grain to your photos. It provides users with a professional-grade filter and tools to edit for fine-tuning images. Users can stack up multiple layers of effects for blending and adjust them individually at any time.
In collaboration with the top global photographers, Mextures has created more than 200 formulas that users can access and use for their photos. And through its workflow, explore those formulas and create one of your own that you can save and share for later use.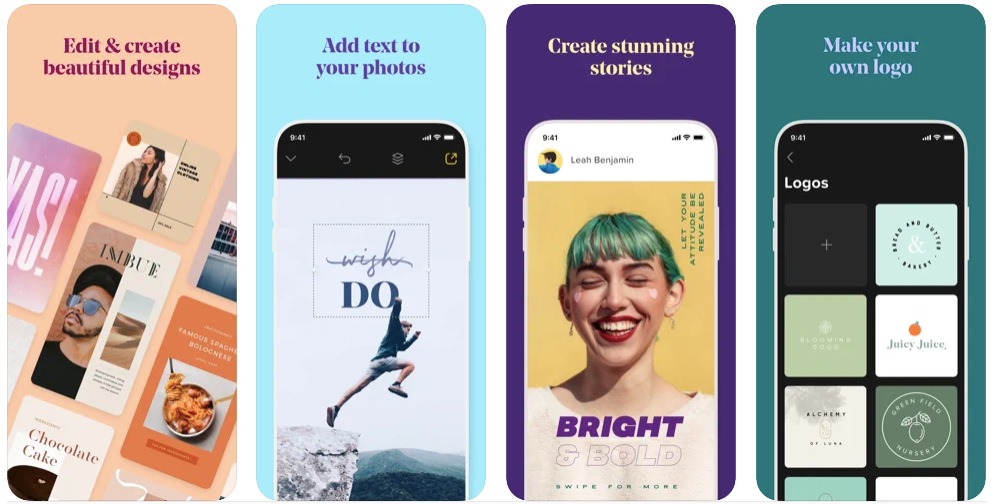 As much as they value the photos, photographers also consider the text an essential part of the visual. Yes, other photo editing offers text features. But not like how Over prioritizes the text aspect of photos. Over is the best editing app to quickly edit and create text overlays using its broad array of fonts and styles.
Over is also a known app for poster, logo, and flyer making with the help of more than 60,000 ready-to-use graphics. And with the addition of easy design tools, Over is there to level up your graphic designing in building and improving your brand.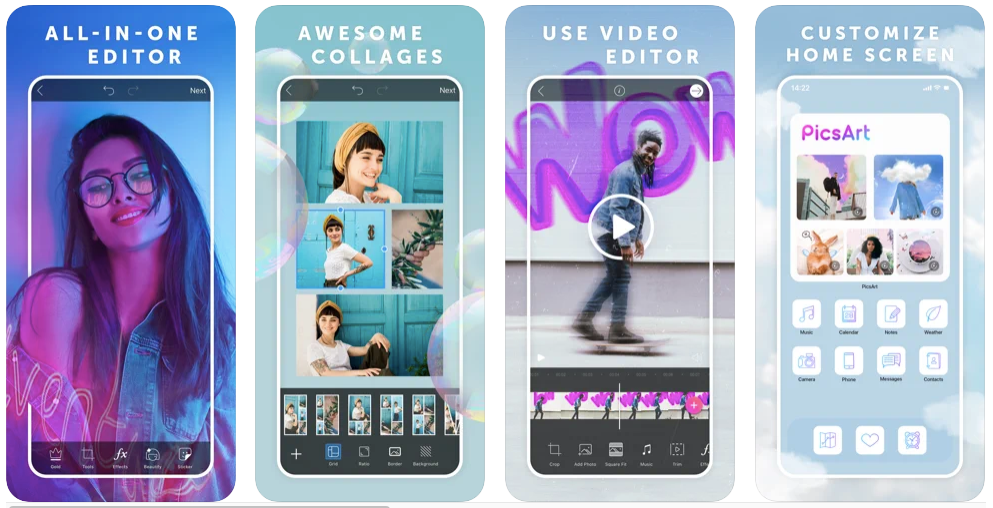 Available in 30 languages with over a billion downloads to date, PicsArt has everything you will need to edit photos. It has millions of free images users can use and can create their own using its latest filters and trendy effects. Transform photos through its beauty tools and achieve blur backgrounds using the smart selection tool.
From video editing, collage and sticker making, even adding sketch effects on selfies, PicsArt has all of these limitless features. Speak your mind and "Go beyond the filter" in using PicsArt in creating incredible photos.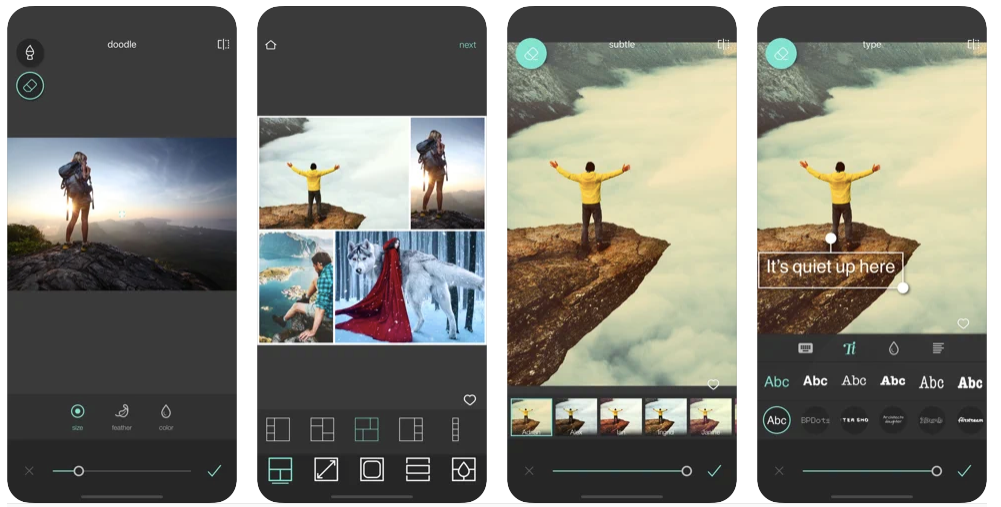 Pixlr claimed itself as the easiest-to-use and master photo editor for beginners.  It offers two versions, namely the X for beginners and the E for the pro, both versions which users can use interchangeably within the app. Its features include the ff: Autofix to adjust the photo color, double exposure, stylize, focal blur, overlays, borders, and more. 
Achieve unique aesthetics with just a click or navigating those sliders from left to right to edit photos and save them with the favorite button. Pixlr editor can access any image format and let users share their works to email and social media.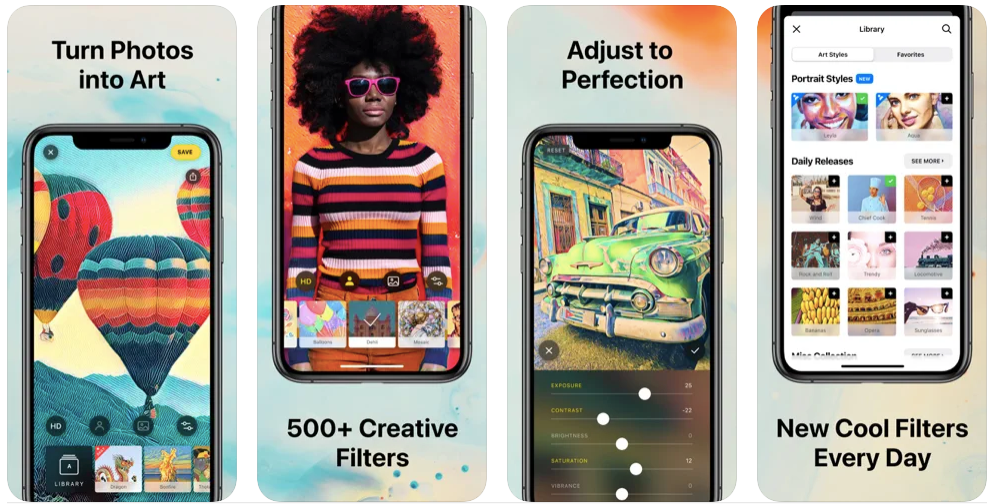 Though its name sounds like a prism, Prisma is not for editing shapes but a photo editor that lets you transform your photos into painting. Yes, paintings. Like those painted by well-known painters. Prisma uses artificial neural networks that are based on algorithms in open source programming in transforming photos.
Users can fine-tune their photos through its enhancement mode and choose from its art filters to add artistic effects to their image. You can also expand your engagement and find inspiration in other creations by joining the Prisma community who share the same goal of turning every photo into one-of-a-kind work of art.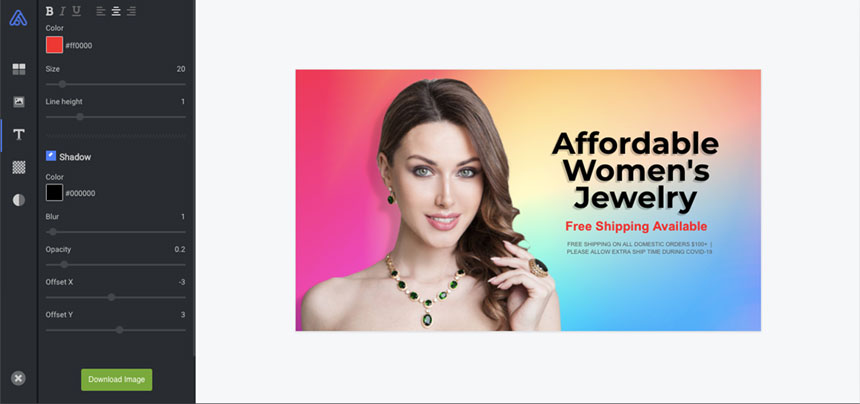 Removal.AI is the best photo editing app to change and make white background. Removal.AI will help you use the power of artificial intelligence in removing background from photos which will speed up your workflow and achieve professional and high-quality results.
From simple to complex images, Removal.AI can handle everything flawlessly. You can also upload your images in bulk and have your images back to you in seconds. Save your time and money and worry no more about having to hire someone and wait to remove the background of your photos.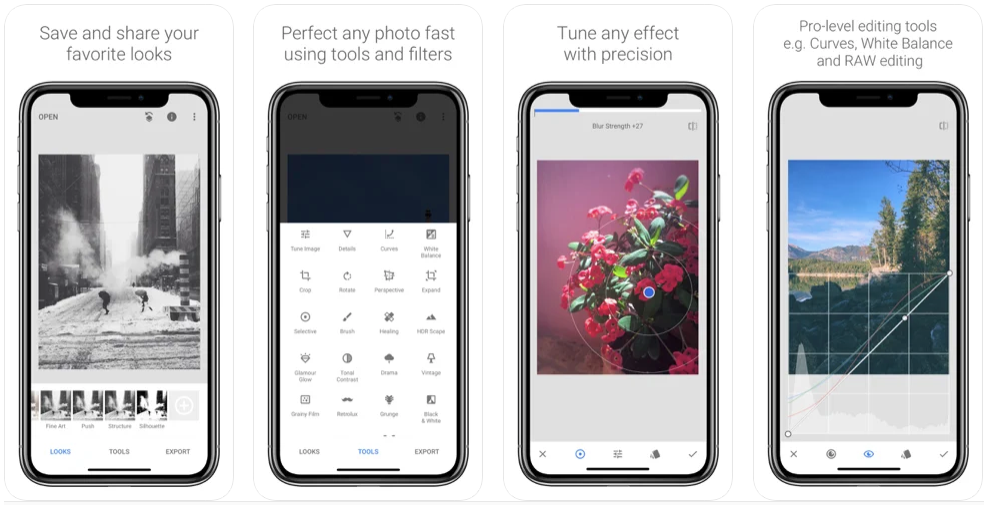 Developed and backed up by Google, Snapseed is a complete professional editing tool known for its capabilities in the opening and tweaking of RAW DNG files. It has almost the same features and functionality as Photoshop, but its main feature is the Selective filter and healing brush, "Control Point" technology, HDR scape, vignettes, and 20+ tools more.
Snapseed also allows users to use a range of preset filters and create one from scratch that can apply to other photos. You are in the right app that in using Snapseed, you can perfect your photos and tune in any effect with efficiency and precision.
Superimpose X is the perfect app for combining numerous photos in a single composite image. Replace your background photos and create a double-exposure image using Superimpose X's wide range of tools, blending and multiple layers modes, and opacity control. Easily auto-mask your image using Magic Wand and Lasso tools that you can save in the masking library for future reference.
And the best thing about Superimpose X is its session area. In case you need to switch to a new project, this feature will help you not lose any of the ones you are currently working on. Packed with modern and built-in tools for enhancing photos, Superimpose X gives you limitless capabilities in creating exceptional digital art.
Always get bothered by the unwanted elements in your shot that you want to remove. Touch Retouch is an editing app that will help you scrap those objects and blemishes in just a few taps. Its retouching tools like lasso, eraser, and clone stamp will help you get the work done and avoid the hassle of replicating objects with the clone tool.
Just highlight the objects and say goodbye to those elements, cable wires, and even photobombers in your image that are not beneficial in achieving a clean composition using Touch Retouch.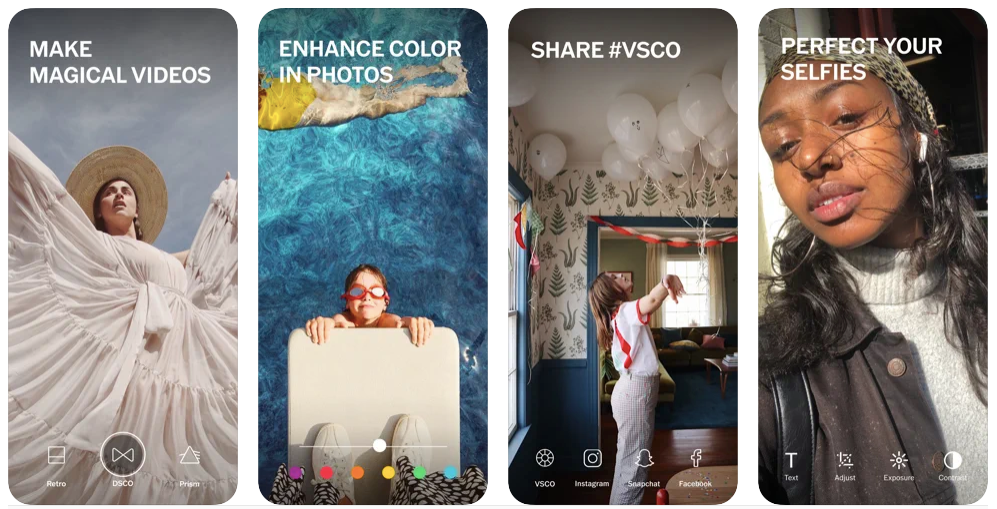 And to complete this list is VSCO. VSCO is a 2-in-1 photo editing and sharing channel for photos and the must-have app for every photographer. With its extensive and creative tools, users are free to choose filters and presets to use in their photos. VSCO always aims to provide subtle filters by allowing users to fine-tune color and adjust the filter strength.
Achieve that Classic film effect without using an analog camera. Capture, enhance and connect with other photographers in the community through the VSCO platform and discover new editing perspectives.
Your Turn…
Many still claim that photo editing is a manipulative act to distort our perception of beauty. But the reality is that these apps have already been an integral part of the photography world. Photographers need editing apps to do their job more creatively for better presentation in attaining high public expectations. The photo editing app's purpose is not to correct mistakes but improve what is already good.

We had broken down our picks to the above list as the best one out there among the thousands of photo editing apps you can choose. We suggest trying and discovering each of these first before investing your time on the others, and who knows, you might find your perfect editing buddy among them.