Free Consultant Website PSD Template
In this digital age, a well-structured and well-designed website is definitely a must for someone or a team who needs to highlight their expertise. Having a website is not just simply having an online business card but also a wise way to express your credibility as expert consultants.
This Free Consultant Website PSD Templates is packed with the following essential web pages to highlight you and your team's individual proficiencies: Home Page.psd, About.psd, Team.psd, Individual.psd, Services.psd, Case Study.psd, and Contact.psd. The elements in every file are editable and you can definitely modify them based on your own design and style preferences.
Here's How to Use the FREE Corporate Website PSD Template(s):
1. Download the PSD file(s)
You can download the FREE PSDs here

2. Open the PSD file in Photoshop
Once you open the PSD file/s in Photoshop, you will find that the file contains elements that are layered, named, and grouped together so you can edit them easily.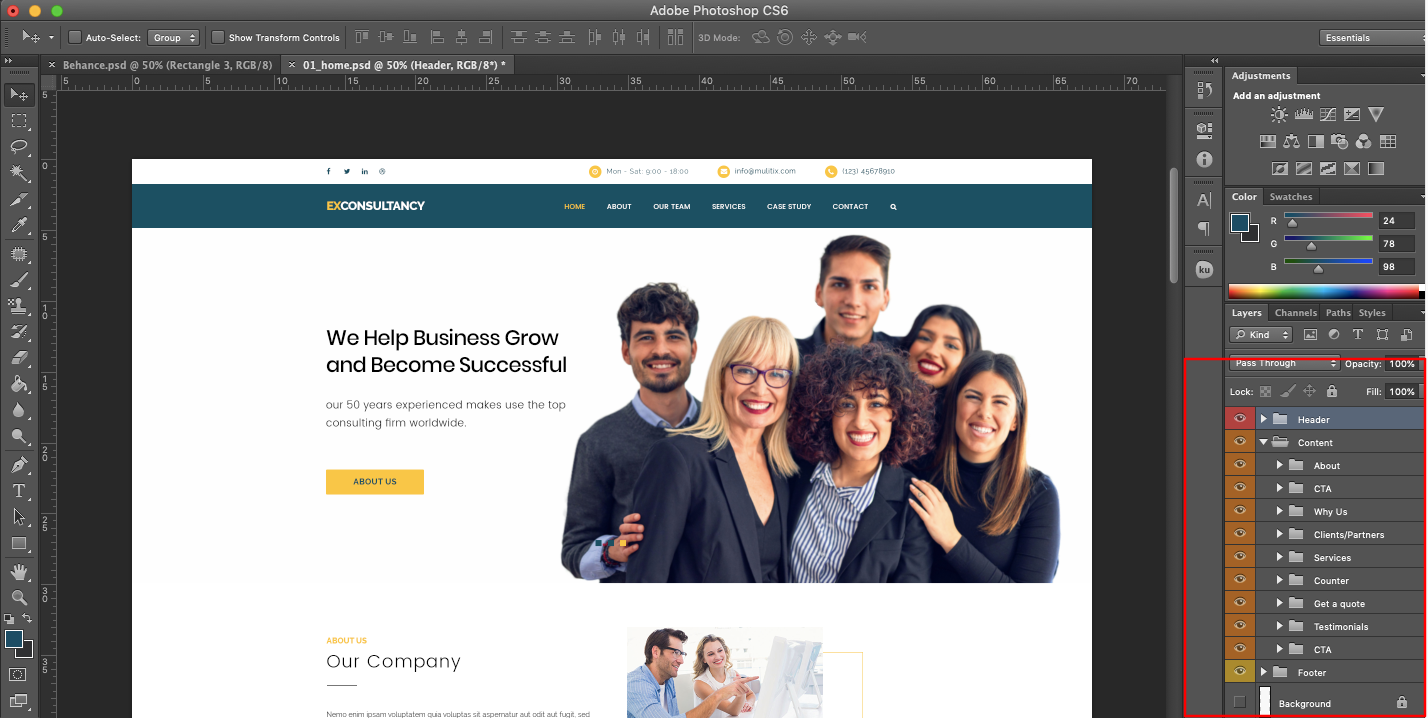 3. Change Images, Colors, & Text
You can easily change the pages' texts, fonts, colors, and shapes; just select the elements that you want to modify. You can also arrange/rearrange the elements, and add your own pieces of information that you want to highlight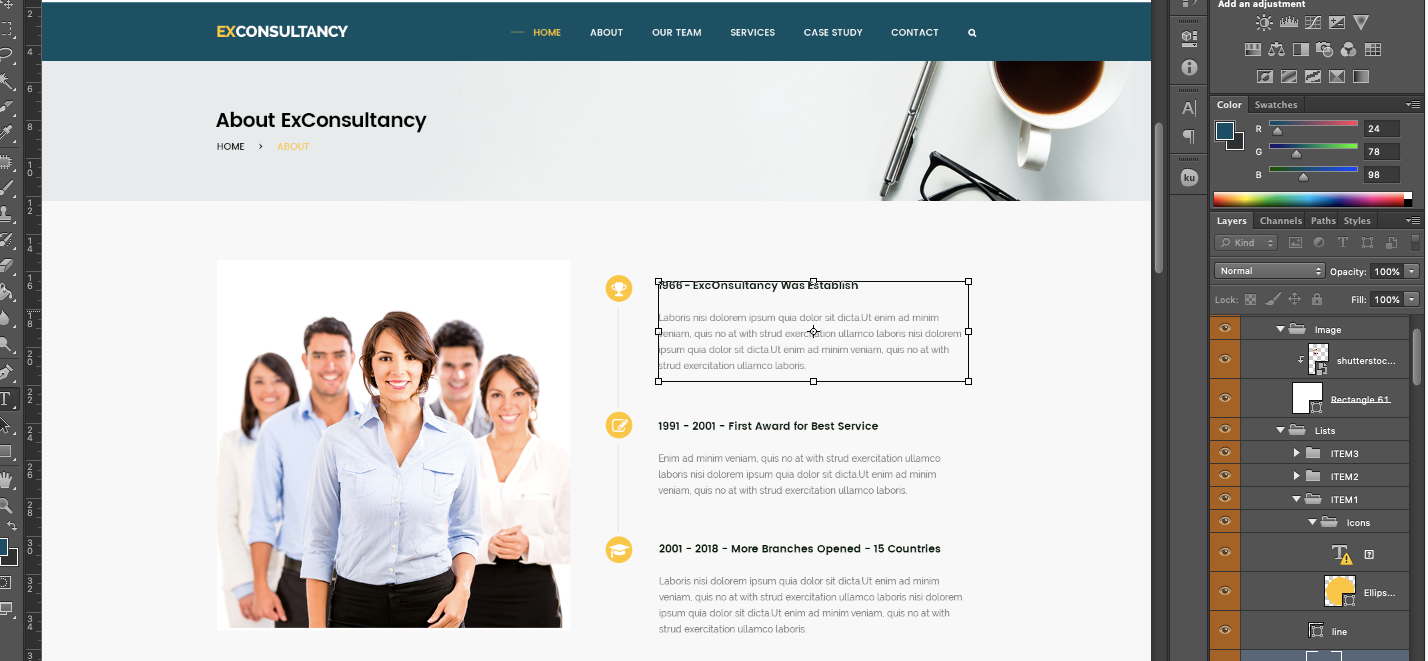 4. Slice Your PSD Files
After you make your final edits, you can start slicing necessary elements on the PSD file to get them ready for coding. If you need a comprehensive guide on how to slice PSD elements, you can find it here.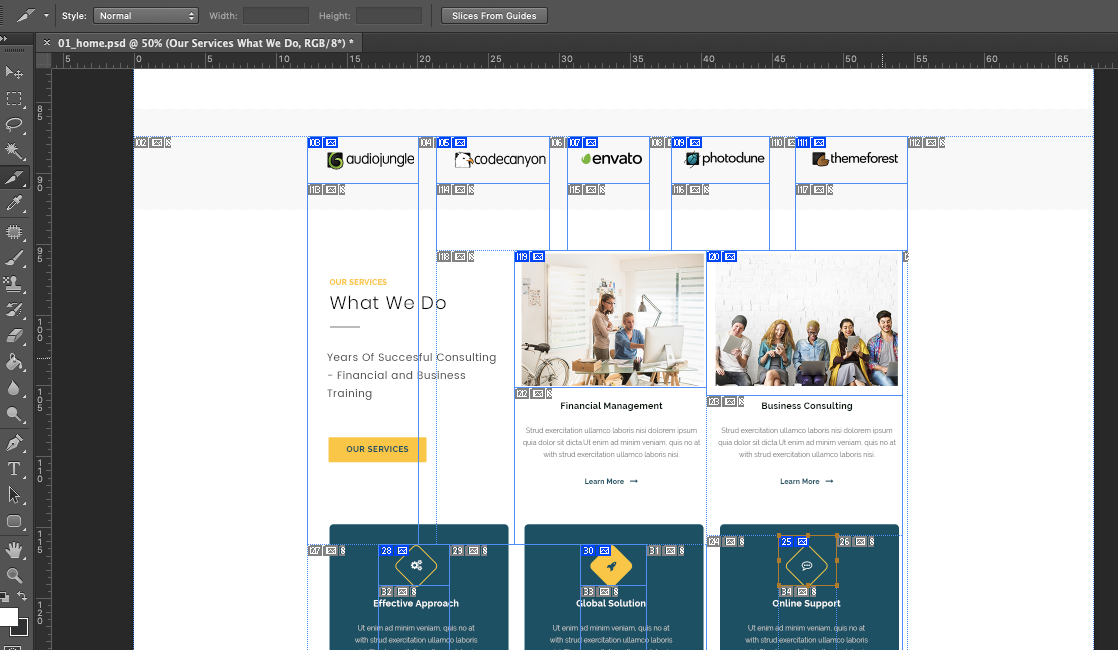 5. Ready for Coding
PSD Slicing allows you to divide the PSD into smaller elements that are to be reassembled on a web page using HTML markup and CSS. Here is a tutorial on how to code your PSD template into an interactive website.
Additional Tip: Use Removal.AI to Remove Image Background
Background removal services are also important to web design because it gives the designer flexibility to be more creative. Having your image isolated or with transparent background allows you to give a unique touch to the images.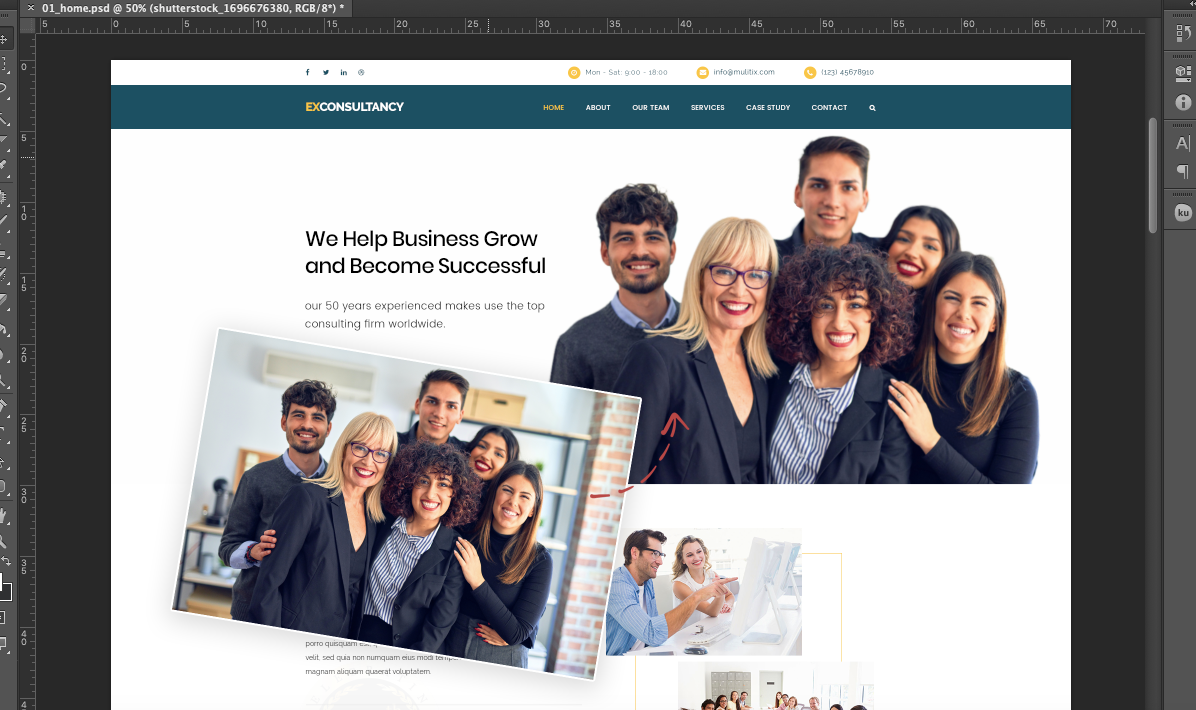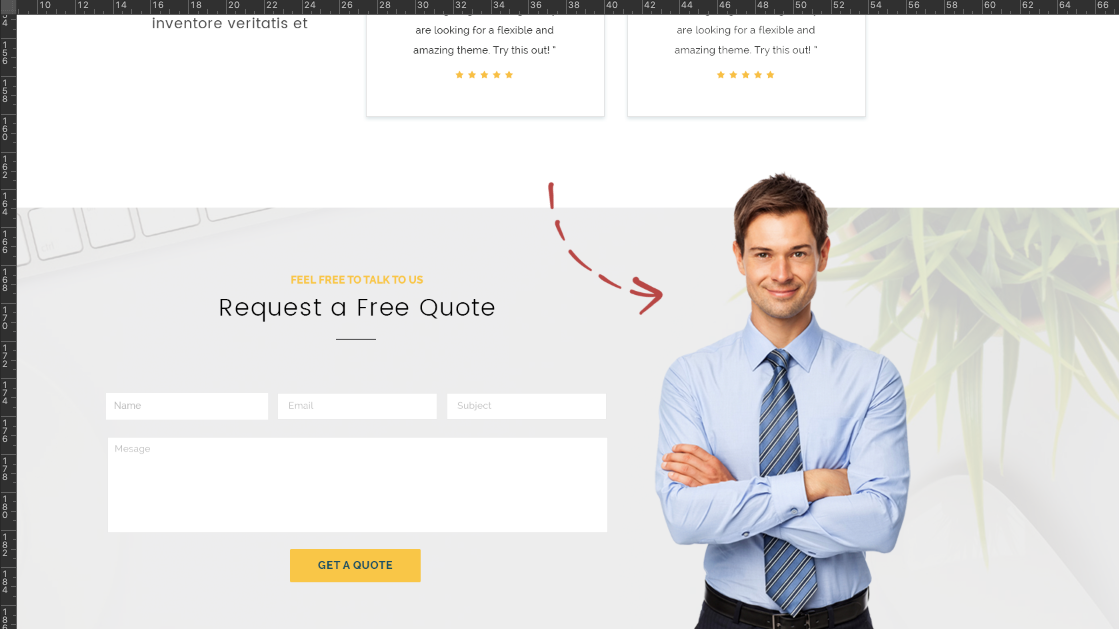 You can highlight your image subject by erasing or replacing your photo's background to a more vibrant and dynamic look. This is where a reliable background remover comes in handy.
Removal.AI removes the image background neatly and automatically in a few seconds, allowing you to download high-resolution transparent PNG that you can use to create beautiful graphics and web banners. Using Removal.AI doesn't only save you time, but also helps you become more productive by creating more designs and ideas that your customers can trust.
Image credits: Shutterstock and Unsplash
Hope this FREE Consultant Website PSD resource can truly help especially those who are just starting to take a huge step in engaging in Digital ventures. This template is totally free to use for your next website project.