How to Remove BG of Product Photos Automatically
Editing photos can be a very rewarding task. However, it can be repetitive and downright boring. This is particularly true when you have to remove bg all the time and crop out objects from product images.
A lot of professionals use Photoshop as it is powerful and can be versatile. However, it can be complicated for a lot of people and may take a while to learn. It's a comfort to know that there are tools out there that are easier to learn for hobbyists and efficient businesses. Let us introduce you to a few tools that can do the job of giving your product images the plain background that you need.
Removal.AI Overview
Removal.AI is the long-awaited solution to image background removals as it is efficient as it is powerful. If you're a beginner and are looking for easy-to-use options, then Removal.AI is all you need. Since it is free, you can save a lot of money and time as everything can be achieved in a few clicks.
Using Artificial Intelligence, a lot of tasks can be accomplished quickly. The quality of your images as they were in the original photo can still be achieved. Your images will have a clear or plain white background without looking like an odd cutout. So if you want a fast tool that ensures quality and can process all your images, Removal.AI should be at the top of your list.
How to Remove Bg using Removal.AI
Simply follow these instructions and you'll learn how a background remover works in no time:
Step 1. Upload your photo.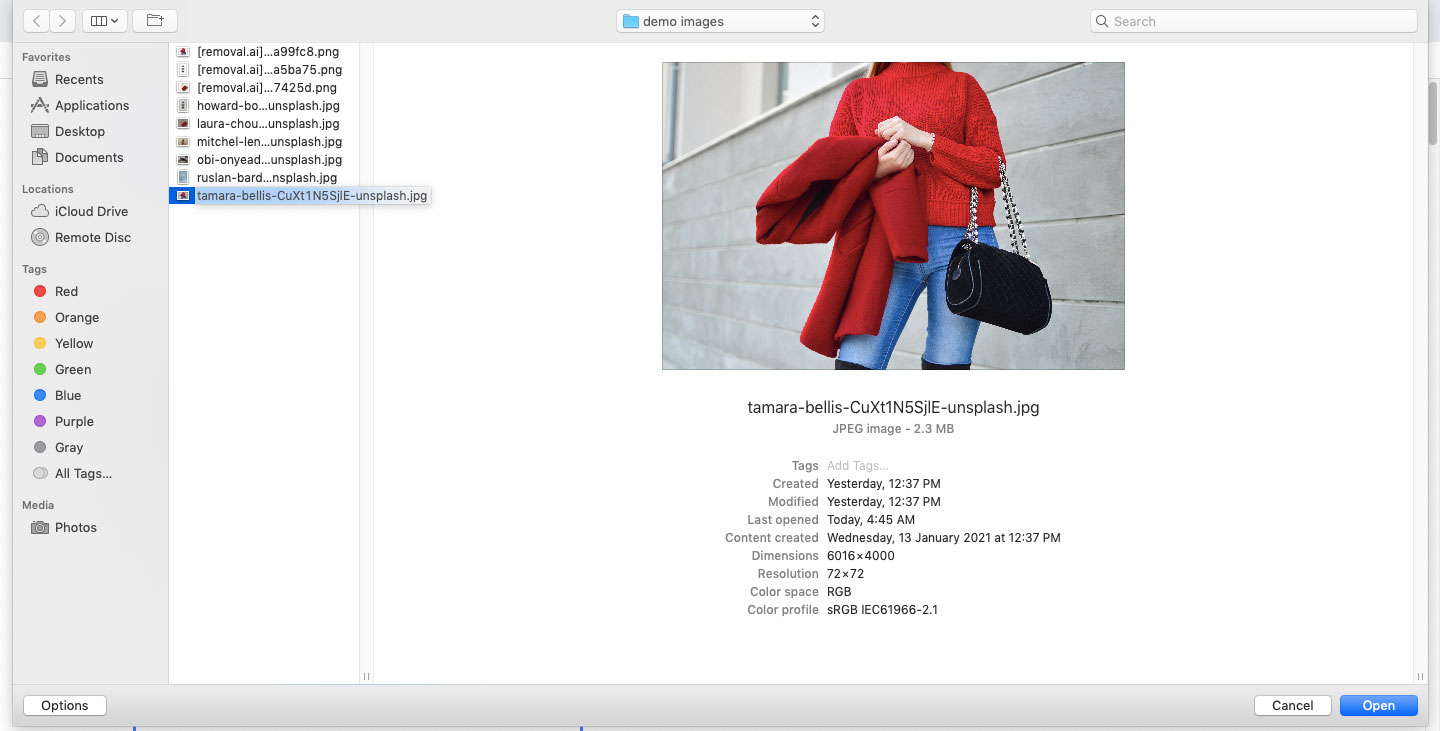 Step 2. Allow the system to process the file for a few seconds.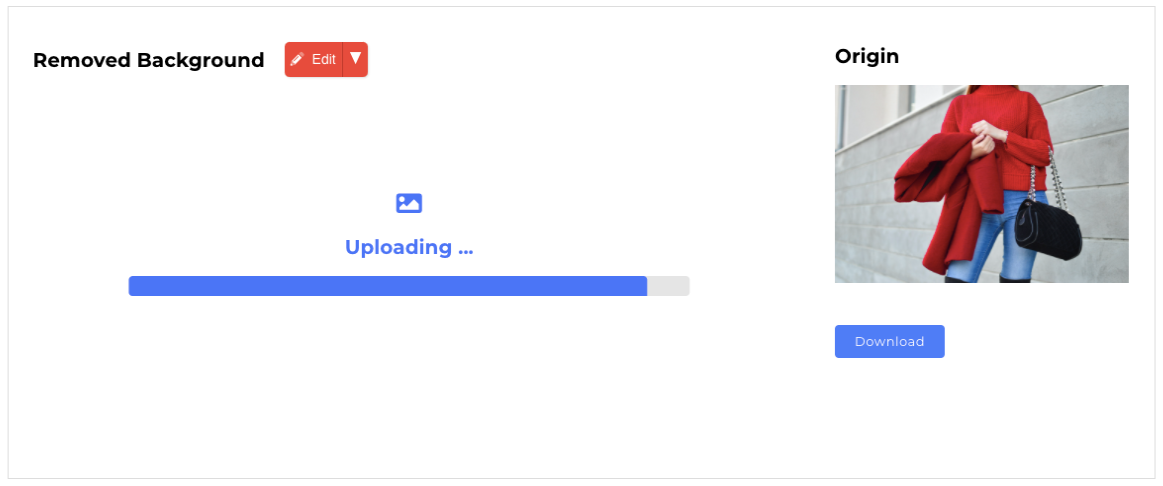 Step 3. When your image has been processed, simply download it from the tool.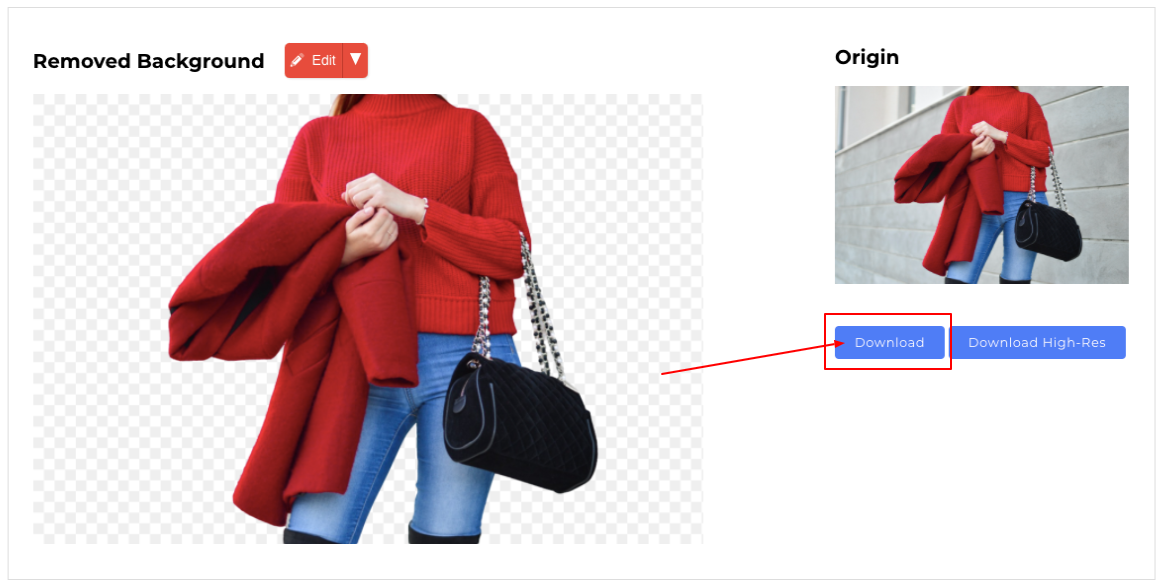 Benefits of using Removal.AI
Here are the other benefits of using Removal.AI that everyone should know before you try it out:
It uses advanced Artificial Intelligence(AI) and Machine Learning(ML).
Absolutely free and can be used by anyone.
Photos uploaded in the tool will be removed completely after a few hours for your privacy
High-quality and speedy results
Highest resolution free preview images up to 0.25 megapixel or 1500px
It's very easy to use in three simple steps.
Alternative: Photoshop
Adobe Photoshop is widely used by a lot of people, professionals, and amateurs alike. It is the leading photo editing software that is packed with a lot of powerful features.
One of the major advantages of using Adobe Photoshop is the availability of an extensive set of tools that can be used for photo editing. Photoshop gives its users control over image manipulation and editing. It is easy to use and learn and it offers benefits to users of all skill levels.
To know how to use Photoshop, you always can learn from many resources and tutorials that you can find on the internet.
Your turn…
These background removal tools are very useful for removing the background of an image representing a product or an illustration with simple shapes, especially if you're running an online business.

However, they quickly reach their limits when it comes to cropping a more abstract image or for complex graphic work. This is why it is better to call in a professional for all your graphic needs, whether it is a logo, a graphic charter, photographs.

But it is not to say that these tools won't save your life. Indeed, in the professional world, experts are always the best solution, but that doesn't mean that these tools can be the solution to an immediate problem or even a big one that's been bugging you for weeks.

Learn how to start your eCommerce store. Read How to Start A Successful Online Shoe Retail Store.